Post by Joshua Samson, ESQ on Nov 25, 2019 13:43:41 GMT -8
REMEMBER:
The Icons of IPW are trained professionals
and their stunts should never be attempted without proper training.
PLEASE.
DON'T TRY THIS AT HOME
ICONIC PRO WRESTLING PRESENTS
IN ASSOCIATION WITH ICONIC MEDIA LLC
A NIGHT OF PROFESSIONAL WRESTLING
"Saints of Los Angeles"
by Mötley Crüe blares as the show pans about the capacity crowd of about a thousand or so people. Signs, banners, and posters are sprinkled throughout the crowd such as
"Is There Gonna Be A Foodfight?!"
,
"Oliver Black Is A Primadonna!"
, and
"HAPPY THANKSGIVING, IPW!!"
.
Crumb: WELCOME EVERYONE TO CHAOS "AN IPW THANKSGIVING"!!
Nelson: The fall out from Helloween is going to be in full swing here tonight and we will be seeing some new and returning faces, starting with our first match which will see Captain All-Star going up against debuting Lady Icon, Maggie D.
Crumb: And it's our only singles match of the night! I'm hoping that Cap doesn't let his last few matches get to him and he can pull out a win here tonight. He deserves it with all the hard work he's put in.
Rose: Pfft! Maggie stands a better chance of getting a br…
Nelson:
ROSE MARIE!
This is not the time nor the place for a comment like that.
Rose: Well regardless… there's a better chance of that happening than Captain Old Fart getting a win here in IPW.
Nelson: I think our second match of the night would peak your interest a little bit more when we will see Bill Ryder teaming up with Bro… sorry, Cerberus to go against Jake Raab and Jessie Roberts in our first of four tag team matches tonight.
Crumb: JRSquared came up short last time when they went against The Queen Bees with Brianna Rissi pinning Jake. We haven't heard a peep from him since so I really think that he's let it get under his skin.
Rose: That is what Raab's do. They're cowards to be quite frank and I think that Baby Daddy is going to make mincemeat out of them. And I know of Cerberus' viciousness from that other place… I can't believe IPW hired a felon.
Nelson: After that, Tren Descarrilado has a chance at some redemption on his Helloween opponent when he teams up with Lash Donohue to take on Eon Night and the returning Jason Dave.
Crumb: Helloween was a night of surprises, and that included Jason Dave joining us at the announcer's table. He has some choice things to say about Lash during that but I think that his main focus is on Oliver Black's IPW Television Championship.
Rose: Eon and Tren are some… how can I put this where it's family friendly? They're a couple of weirdos who belong in a cushy room with a hug myself jacket. Those two have a lot of problems.
Nelson: Another person looking for a little redemption is Kan Tai who lost her debut match to Lana Jacobs, her opponent again here tonight.
Crumb: I won't lie, I expected more out of her after she came out during Astrid Samson's match after their Twitter exchange a couple of weeks ago. I think this panda show of hers is taking up a lot of her time and she can't focus.
Rose:
YOU THINK?!
She's another one that belongs in that place I mentioned… same with Lana Jacobs. And Drake… we all know what I think about him. Tanja Devereux deserves better.
Nelson: Our main event for the evening is going to be having everyone on the edges of their seats as Brianna Rissi and the Iconic Professional Wrestling Television Champion Oliver Black take on New Regime members Stasi Herveaux in her return match and our NEW Iconic Professional Wrestling Heavyweight Champion Mike Mason.
Crumb: There has to be tension between Stasi and Mike because Stasi has voiced her displeasure multiple times on having to be associated with him. What I want to see is if Brianna and Oliver are going to be able to co-exist because in the past, they've always been on opposite sides.
Rose: That has me intrigued as well. I think they're issues with our owner far outweigh their hatred of one another. If they're smart… they'll target that neck of Stasi.
Crumb: But Stasi is vicious and doesn't hold back when she's in the ring. She'd rather get herself disqualified in brutal fashion then take a clean loss.
Nelson: We indeed have a jam packed Chaos "An IPW Thanksgiving" tonight and there is no reason to wait any longer!
Torres: The following is a DEBUT MATCH scheduled for ONE FALL with a TEN MINUTE time limit.
"Win"
by Nasty Cherry plays as Maggie D walks to the ring.
Nelson: Not much is known about Maggie D and hopefully after tonight, we will know a little bit about what this new Lady Icon is like.
Crumb: All I know is that her Twitter bio is…
Rose: I've seen it and to be honest I gagged so hard I almost ralphed.
Captain All-Star strides out from backstage as soon as
"All Star"
by Smashmouth hits and briefly poses atop the entrance ramp before striding down towards the ring and entering.
Crumb: I am surprised that Captain All-Star has stuck around for as long as he has.
Nelson: I think he does it because he gets joy from it, that he loves competing and loves the rush that he gets when he steps out from behind that curtain.
Rose: I personally think he's senile. The old fart doesn't belong here in IPW and he really needs to be given his pink slip.
DING DING DING!!!
---Debut Match: Maggie D vs. Captain All-Star---
The debuting Icon circles the veteran and vice versa before someone makes a move with Captain All-Star showcasing his veteran-ness by wrapping his arms around Maggie's waist. Maggie struggles to break free from his hold by pushing his arms away, but in one fell swoop he was able to pick her up and slams her down into the mat face first.
Nelson: Captain All-Star is surprising us all by taking the fight to Maggie D first because usually it is the other way around.
Crumb: Maybe he's tired of losing and has finally figured out that if he wants to get a win he has to do the damn thing… if you catch my drift.
Rose: But I doubt that it is going to last long. He's far older than Maggie D and her stamina is therefore more than his.
Captain All-Star gloats a little bit and this would wind up costing him because it allows Maggie D to get back up to her feet and she is quick to hit the grizzled vet with an enziguri that lands straight on his temple. It brings him down to one knee and Maggie follows it up with shining wizard before she quickly scrambles for a cover.
ONE…
TWO…
THRE...KICK OUT!!
Nelson: Maggie D surely not wasting any time in trying to get the pinfall over Captain All-Star.
Crumb: She took the opening and ran with it. And with two straight headshots, I don't know if Cap can come back from this.
Rose:
BECAUSE HE'S AN OLD FART!
Maggie gets up to her feet and grabs Captain All-Star by the wrist, trying to pull him up to his feet. But his bigger size proved to be a struggle. She stomps off to the corner and waits for Captain All-Star to get up to his feet before charging towards him and hitting
Round T'Corner
(tilt a whirl headscissor takedown).
Nelson: This match has been a whirlwind. Maggie D sent Captain All-Star across the ring with that move!
Crumb: She's trying her hardest to make an impression here in IPW and she's going about it the right way.
Rose: Meh… I'm still waiting to be impressed.
Maggie's eyes get wide and she sees the opportunity ahead of her. She locks in
Creasin
(octopus stretch). Captain All-Star fights with everything he has to try and get to a rope so that Maggie would be forced to relent. But alas, it isn't enough and he is finally forced to tap out.
Torres: Here is your winner… Maggie D!!
Nelson: What a great way to start your tenure in Iconic Professional Wrestling, Maggie D!
Crumb: All she needed was that one opening and she ran with it.
Rose: I'll wait to pass judgement until I see her in her next match.
"Win"
by Nasty Cherry begins to play again as Maggie celebrates her victory in the center of the ring.
The scene returns from commercial break and the crowd cheers at the sight of Butterscotch Monroe. She wears a warm smile on her face and a microphone beneath her lips.
Butterscotch: Ladies and gentlemen, my guest at this time is Jason Dave!
Jason steps into the frame, looking well dressed for the interview. Only his torso and above can be seen which is covered by a black collared dress shirt with the top button unbuttoned.
Jason: Thanks for having me, Butterscotch.
Butterscotch: Jason, at Helloween you were a guest commentator for Oliver Black versus Lash Donohue. Now, Lash Donohue is in the opposing corner tonight with Descardillio and you have Eon Night in your corner, do you think that this was destined to happen?
Jason: I wouldn't refer to it as destiny. Lash and I were bound to cross paths at some point and I suppose it will be quite a spectacle when we do come eye to eye.
Butterscotch: You and I got caught up at Helloween and now you're my guest again tonight. I gotta ask, are you nervous about returning to the ring?
Jason: Quite the contrary, I am jubilant. I am more than ready for the occasion as I hope everyone is as well.
Butterscotch went to ask for another question only for her microphone to have a hand placed over it. Jason's eyes lit up and so did Butterscotch's. She stepped out of the frame to allow Oliver Black to take his place, face to face with Jason. They both locked eyes with one another. Jason extended a hand out to Oliver along with a coy smile.
Jason: Oliver, it's great to see you, old friend.
Oliver looked down at the extended hand and back into the eyes of Dave, ignoring the gesture.
Oliver: Jason…
Oliver secured the Television Championship that sat on his shoulder with his free hand.
Oliver: While I do hate to interrupt the witty repartee between yourself and Butters, I just had to come here personally and wish you good luck on your return match. Hopefully this "new man" that you have become is still as good as the last one.
Oliver mockingly referenced back to the promo made by Dave earlier in the week. Dave took his extended hand and rubbed his chin and smiled softly, his gaze looking down off to the side.
Jason: I do appreciate the gesture and the vote of confidence, old friend. Best to you and Brianna this evening as well.
Jason looked Oliver up and down and patted him on the shoulder.
Jason: We've both laid claims to one another being new men. I assure you, I will uphold my end of my statement. I hope you will do the very same.
Oliver looked down at Jason's hand with mild disgust. He slowly lifted his free hand to pinch the sleeve of Dave's shirt and lifted his hand from his shoulder and allowed it to drop.
Oliver: Rest assured that when our day comes, you will see that that man at the very least is one that does not require, best wishes.
Oliver much like Jason moments earlier patted Jason on the shoulder only more aggressively.
Oliver: Oh and one last thing, do me a favor and when you're out there, do tell young Lash hello for me? I've been meaning to reach out since his fall from grace but I just simply haven't had the time.
Oliver smugly smirked at the comment and memory of Lash crashing through the ladder on their last meeting. Jason brushed the arm of the shirt and offered Oliver a coy smile.
Jason: I'll be sure to tell him you send your condolences.
Jason turns to leave and takes a step out of frame. The camera zooms in on Oliver Black as he watches Dave walk away. Off camera, Jason stops in his tracks, turns and heads back into frame with Oliver Black. This time, he gets up close and personal.
Jason: On second thought, I don't think I'll need to extend your condolences to the fallen comrade. I know you better than that, Oliver. I'm sure you'll be able to give him your condolences yourself.
Oliver's glare turned to a smile smirk.
Oliver: This is going to be quite fun.
Oliver referred to his enjoyment of the back and forth between himself and Dave, an intellectual equal. Before he slowly backed away from Jason and off the screen.
~~
Torres: The following TAG TEAM match is scheduled for ONE FALL with a TEN MINUTE time limit!
The sound of wailing sirens prelude the crack and whip of Nickelback's opening chord, live coverage of the backstage area is displayed on the titantron; the hall is barely breathing with life as there are only a few stage handlers present; before too long a Herculean figure explodes from the men's locker room just off to the right. He storms the hall with fire - almost as red as his hair - in his eyes. During his expedition toward the stage entrance, he snatches a water bottle from the grip of a 'Make a Wish' child and impolitely shoves a member of the stage crew to the floor to his own appeasement. the fans however, aren't shy about letting him know how they feel, as they're showering him with jeers. When he's finally met the stage entrance, he decapitates the swiped water bottle, pouring most of it over his head prior to in-taking some of its refreshing taste and tossing it aside.
Cerberus slices through the curtain to a wave of jeers that he just rides all the way down the ramp. There's a crooked grin of self-assurance on his face that matches the mischief of his raised left brow as he breezes by those at ringside. He pauses approximately three feet from the ring, glaring from one side of the arena to the pupil frying lights high above to the other side of the compound. He measures his target, then without any given warning rockets onto the apron showcasing the strength and balance in his legs. The big man slithers into the ring approaching the far east side of the ring where the cameras are usually stationed, playing up to them by shouting expletives to the audience just to garner a reaction out of them from atop of the turnbuckle.
Nelson: Broo… Cerberus might be making his debut here in Iconic Professional Wrestling but he has a reputation that precedes him. I just hope that he is able to keep that anger of his in check because things could wind up being bad for him.
Crumb: I've seen a few tapes of his and to be honest, he lacks something that I just can't seem to put my finger on. We've seen his type before here in IPW and look at where that person is now.
Rose: They disappeared about as fast as iPads on Black Friday. By the way… I'm going to be planning my Black Friday shopping during this match.
HAIL TO THE KING.
The crowd showed a mixed reaction towards the opening chord of the former first-ever EHWF World Heavyweight Champion, and self-proclaimed "King" of the Professional Wrestling World, Bill Ryder. The opening chord to Avenged Sevenfold's
"Hail To The King"
continued to consume the crowd's attention, as they awaited the arrival of a legend in his own right. The energy in the building picked up once a motivated Ryder made his presence known as he stepped out onto the center of the ramp.
The King stood at the base of the ramp in fashion, allowing himself a moment to connect with the live audience. His beautiful blue cobalt colored eyes looked forward from underneath the black cotton hoodie he kept draped over his head. He kept the hoodie unzipped and open over his shirtless body for good reason, to show off his remarkable chest and six-pack that still to this day was at the top of the business.
The hoodie he wore was a custom-designed with "You can't kill the King" slogan written across the back in gold print. Both of his hands covered in his traditional black and gold fight gloves that matched perfectly with his long black wrestling tight pants, knee pads, padded boots, and a black elbow pad he often wore over his right elbow.
He wasn't much for taunting before his matches and wasted no time at all down the rampway. The fifteen year veteran scanned the empty ring with a composed look across his face, ignoring the disgusting scent of welfare scum surrounding him.
He entered the ring at his own pace still not giving the crowd the time of day. He removed the hoodie from his body, tossing it out of the ring at the nearest pedestrian. He stepped over towards the far left turnbuckle, bracing his back against it, awaiting for his match to begin.
Nelson: The last time we saw Bill Ryder, he was in a tag team match then too. Will things turn out for him the way they did then?
Crumb: Last time he wasn't in the match much so I wonder if he really still has what it takes? He has been talking quite a lot on Twitter though.
Rose: Take it from me… he likes to run his mouth. He used
ASS
trid to his advantage and he's going to do the same with Cerberus. He knows he doesn't have it anymore. Hi, Baby Daddy! Don't forget my child support check this month!
"Feuer Frei"
by Rammstein plays over the sound system as Jake comes out through the curtain and he wears black MMA gloves with MMA German flag coloured shorts with his name on it with white arrows printed on his shorts.
He high fives the fans as he gets into the ring and he does a hold up on the turnbuckle as he gets down from the turnbuckle and does a bow and arrow pose towards the camera before waiting for the match to start.
Nelson: Jake Raab has had quite the rollercoaster ride of a tenure here in Iconic Professional Wrestling and he is going to have to do something massive here tonight if he wants to keep on the up and up.
Crumb: He has been on a bit of a downward spell recently but he is a fighter just like his tag team partner this evening so I think that they stand a chance to be fair. You can't count him out now.
Rose: I can… he's a Raab.
With
"Mama Said Knock You Out"
playing in the background Jessie walks out onto the stage and starts to bounce around trying to get loose. She waited for a few moments before she walked down and slaps hands with a few fans as she does this before she stops at the steps slapping the top of them before getting in the ring. She then get in and bounces around then if she is out on her own look at the entrance waiting for her opponents or if others are in the ring she looks at them.
Nelson: That lucky streak of Jessie Roberts' needs to come into play tonight. I know she lost her match last week but this is a whole new week.
Crumb: That is true but… that lucky streak she's been known for in the past hasn't been seen in ages.
Rose: Cause she's not a lucky duck anymore.
Jessie Roberts steps into the ring to get things started for her team, Ryder doing the same for his. Ryder smirks as Jessie immediately looks fired up and ready for the match at hand. The fans cheer in anticipation as the referee calls for the bell and the match is underway.
DING DING DING!!!
---Tag Team Match: Cerberus and Bill Ryder vs. "The Fiery Target" Jake Raab and "The Hawkeye Warrior" Jessie Roberts---
Ryder continues to stand in his corner of the ring. Jessie charges forward, blasting Ryder in the mouth with a forearm smash. She follows it up with a second and then a third. Ryder stumbles from the impact. Jessie grabs Ryder and tries to shoot him across the ring. Ryder reverses the attempt and follows close behind, though the Hawkeye Warrior able to use this to her advantage springboarding off of the ropes and catches Ryder with a knee to the mouth! Ryder drops to the mat and rolls over to the ropes.
Nelson: Roberts is taking the fight to Ryder right out of the gate. Maybe that lucky streak is coming back for her and should she win tonight it will be cemented.
Crumb: She is staying on top of things so far. But the match has just begun and there is still plenty of time for things to change.
Rose: One of these two are going to blow it. I just have a feeling.
Ryder drags himself back up to his feet as Jessie closes the gap. She hits Ryder in the ribs with a series of quick kicks before dragging him over toward the middle of the ring and sending him crashing to the mat with a snapmare! She bounces off of the ropes and tries to send Ryder crashing to the mat with a running dropkick---only to have Ryder roll away from the attempt! Both Icons pull themselves back up to their feet. Jessie charges at Ryder to keep her momentum going, only to have Ryder leap into the air and send her crashing to the mat with a spinning wheel kick! Jessie groggily pulls herself back up to her feet. Ryder pulls her up to her feet and snaps off a double underhook backbreaker!
Nelson: Ryder has gone and turned the tides and Roberts is writhing in pain after a wicked hard backbreaker.
Crumb: It's only been a little bit but I don't think that Ryder is going to be holding back. He seems to be a bit more vicious that he has in the past.
Rose: He's just like a chihuahua though and not intimidating. He's clearly overcompensating for something.
Ryder grabs Jessie and tries to wrestle her into position for a bow and arrow hold. Jessie frees herself from Ryder's grasp. Both Icons pull themselves back up to their feet. Ryder hits Jessie with a spinning backfist! Jessie bounces back off of the ropes. Ryder shoots her across the ring. He waits for her to come back on the rebound before lifting her into the air. Jessie reverses whatever Ryder's attempting and sends him over toward his corner of the ring with a headscissors takedown! Ryder pops back up to his feet as Cerberus tags himself into the match!
Nelson: Ryder is not letting Roberts get a move in edgewise but she is not backing down from this fight… except for that last move that probably spelled disaster for her.
Crumb: Here comes the big man. Now we'll finally get to see what it is that Cerberus brings to the table.
Rose: The bigger they are… the harder they fall and you should remember that.
Cerberus steps into the ring. He charges at Jessie Roberts, who tries to cut him off with a superkick---only to have Cerberus catch her foot in the air! He sweeps Jessie's leg out from underneath her and sends her crashing to the mat. Cerberus then leaps into the air and lands on Jessie with an elbow drop, hooking the leg for the cover.
One...
Two...
THR...KICK OUT!
Nelson: Roberts very narrowly kicks out and saves the match for her team. She went face first into that mat and she seems to be a tad bit woozy.
Crumb: I didn't think that she was going to be kicking out with how hard her her head bounced off the mat.
Rose: She was ballsy with that superkick and sadly it she failed to capitalize… typical Jessie Roberts.
Cerberus grabs Jessie and lifts her back up to her feet. He hits her in the mouth with an elbow shot and then a second. Cerberus drives his knee into Jessie's ribs and bounces off of the ropes, trying to plant her on the mat with a bulldog! Jessie blocks the attempt and sends Cerberus to the mat instead! Cerberus pulls himself back up to his feet and charges at Jessie---who leaps into the air and hits Cerberus with a knee shot to the mouth! The debuting Icon stumbles around as Jessie hurries over toward her corner of the ring and tags Jake into the match!
Nelson: Big tag to Jake Raab!
Jake charges into the ring and immediately begins to hit Cerberus with a series of right hands. Cerberus tries to fight back, but he's unable to build any sort of momentum against Jake. Jake knocks Cerberus against the ropes and shoots him across the ring. When Cerberus comes back on the rebound, Jake lifts him into the air and slams Cerberus to the mat with a flapjack! Groggily, Cerberus drags himself up to his feet. Jake charges at him and hits Cerberus with a European uppercut that knocks him off balance! He then spins Cerberus around and lifts him into the air, slamming Cerberus to the mat with a German suplex that he bridges into a pin attempt.
One...
Two...
THR...Ryder dives into the ring and breaks it up!
Nelson: Maybe Rose Marie is right and the bigger they are the harder they fall because Cerberus surely shook the ring after that crash.
Rose: Blowing things a bit out of proportion there.
Crumb: Agreed… Jake is fresh and was able to capitalize. But can he keep that up?
Rose: Hmpf… doubt it.
Ryder tries to pound away on the Fiery Target to wear him down. Jake turns around and kicks Ryder in the head to send him stumbling! Ryder fights back with an enziguri! Jessie Roberts steps into the ring and defends her partner, hitting Ryder with a few quick strikes. She then hits him with a dropkick that sends Ryder crashing to the floor. Jessie steps onto the apron and pauses for a moment before leaping and hitting Ryder with an asai moonsault!
Nelson: Picture perfect moonsault!
Crumb: Even Jake is impressed!
Sure enough, Jake takes a moment to respect his partner's athleticism. He then turns around to refocus his attention on Cerberus---who runs at him and connects with
Assets Seized
(spear)! Jake gets knocked back into the turnbuckle.
Nelson: Oh I think that might have cost Raab and Roberts the match. Raab should have stayed focused!
Crumb: That's all it takes… one little mistake by your opponent can make or break a match.
Rose: Except that wasn't a little one… that was a pretty big mistake.
Jake attempts to get up to all fours. Cerberus charges forward again and this time connects with a
Last Resort
(punt kick)!
Crumb:
WHAT CAN JAKE RAAB BE THINKING AS CERBERUS NEARLY KICKS HIS HEAD OFF HIS NECK?!
Rose: Probably, "holy sh*t!"
Cerberus casually covers.
One...
Two...
THREE!!
Torres: The winners of this match...Cerberus and Bill Ryder!
Nelson: It did not take much of an opening…
Rose: Cerberus saw a chance and he took advantage of it!
Cerberus' music blast throughout the PA system as the ringside crew checks on Jake and Jessie. The winners celebrate in the center of the ring, the referee raising their hands up in victory.
Nelson; Raab and Roberts gave it their all but in the end Cerberus and Ryder were just too much for them.
After the ref has backed away, things take a turn for the bad as Cerberus and Bill charge over to their fallen opponents and pull them up to their feet. Bill looks like he has Jessie ready for
Royal Personage
(Steiner Screwdriver Piledriver) with Cerberus hoisting Jake up onto his shoulders.
Crumb: Security!!
Nelson: They won the match… is this even necessary?
Rose: They're trying to send a message to the rest of the roster but I think a lot are just going to shrug it off.
They look and smirk at each other before
"Where Did It Go?"
by Asking Alexandria hits the airwaves. The fans erupt and get to their feet as a returning Matthew "Silver" Kazama comes charging down the ramp, making a beeline for the ring.
Nelson: And here comes the cavalry! We have not seen Silver Kazama around these parts in a god's age.
Crumb: It is the season of returns I guess. I am liking that he's coming out here to save JRSquared.
Rose: Can I clap? Or would that just make me seem biased?
Bill and Cerberus drop their respective person and quickly exit the ring as Silver comes sliding in. The three men exchange dangerous looks with one another. Kazama first checks on Jessie before checking on Jake.
Nelson: Thank goodness for the arrival of Kazama!
Crumb: A true hero everyone can look up to!
Kazama assists Jake in getting to his feet as the crowd cheers on. As Jake makes it up, Kazama boots him in the nether regions! The crowd, along with Cerberus and Ryder looking on from the floor, are left with a stunned silence.
Nelson and Crumb: OOOOWWWWW!!!!
Rose: Yeah a true hero!
With an evil grin, Kazama gives Jessie a superkick that sends her tumbling through the ropes and out of the ring. He then picks up Jake and proceeds to drop him with his
Silver Diamond
(cyclone DDT)!
Crumb: What in the world has gotten into Silver Kazama?!
Rose: If this is the Matthew that is returning then I'm all for it, damn it!
Nelson: I am...I am...speechless…
Sitting up, Kazama, taps his temple with is finger as he stares at a still stunned Ryder and Cerberus.
Check out the official Iconic Pro Wrestling channel
The scene switches to a straight on view of the IPW Stooges, sitting behind their announce desk with papers, pens and small tablets showing the live feed stream broadcast via Twitch. Rose rolls her eyes as she glances back towards the rowdy audience. Crumb looks side on towards Nelson and the camera whilst Nelson does a broadcasting smile and addresses the camera.
Nelson: We are having ourselves an amazing Thanksgiving presentation here on Chaos "An IPW Thanksgiving". A night filled of giving thanks and I personally like to give thanks and remember our last Iconic Professional Wrestling presentation, Helloween. What a night that saw us crown a brand new Iconic Professional Wrestling Heavyweight Champion in a No Lives Matter match!
Crumb: Enthralling from beginning to end and Marvelous Mike Mason managed to defeat Brady Vega! However the aftermath was something else and that was after the successful defence of the TV Championship in a Table, Ladder, and Chairs match!
Rose: Personally I was glad to see what happened to Brady and hoped Mike was next...
The audience behind the announcers stand up and are looking behind them, some cheers can be heard, some excited faces and confused ones can be seen too.
Rose: ..Oliver Black begrudgingly continues to impress and his first successful defence of the IPW Television Championship. I've seen it before in that old company we worked for.
The camera captures a figure leaping over the barricade and a hand yanks the headset off Todd Crumb's head. Rose looks up and is shocked to see someone she hadn't seen in a while. The audience erupts as the camera pans from a disbelieved Nelson's face to a long haired man wearing an all black suit. He places the headset over his windswept hair and adjusts the mic before addressing Rose, Nelson and Crumb.
Person: Forgive the interruption of this broadcast, and my heavy handedness in acquiring your headset, but I really needed to address something and social media didn't quite cut it.
He looks at the camera and smirks.
Person: For those of you who recognise me, introductions aren't required, however those of you who do not. Let me explain just who the hell I am..
He pauses as a few security guards step around the ring and begin to tell him multiple things. From 'Take the headset off' to 'you need to vacant the area'. He holds his hands up.
Person: ..look this isn't going to take long fellas. I just need to say my piece and I'll.. I'll comply. For once.
The security look at one another, listen to their earpieces, they nod and step back briefly.
Person: Well done fellas. Now I wasn't going to come here tonight until I was ready but The Misfit's hand-me-down forced my hand. Your little tweet involving me awoke something. So I needed to come here to say that I'm going to finish what I started in the EHWF! I'm going to take that championship and shut his mouth up once and for all.
He lifts his hand up in a significant way. The 'too sweet' hand gesture. Some of the audience behind begin to chant "fam-ily" as he smirks and nods in agreement with the chant. Lowering his hand and points his index finger into his chest.
Person: The saying 'blood is thicker than water' always meant something on Anarchy. Isn't that right, Josh? ...are we meant to say his name anymore after, you know? The beating? Who knows.. We were the thorn in your side, Oliver, but family won't be an issue here in IPW. No. The only issue will be me. Leading up to that introduction for those who don't know me. My name is Chris Crippler. And you'll be seeing me real soon, Oliver old buddy old pal.
Chris yanks the headset off and throws it into the chest of Crumb's.
Crumb: Ouchhhhh!!!!
Security point towards the audience, Chris adjusts his tie and ruffles his hair, he then steadily leaps over the barricade and leaves through the crowd. Ignoring the fans jubilation and high fives.
Rose: Never liked that guy...
Torres: The following is a TAG TEAM match scheduled for ONE FALL with a FIFTEEN MINUTE time limit!
Eon appears at the entrance as the sounds from
"Running Blind"
fill the arena. He shakes his head and paces slowly towards the ring. He enters the ring and leans on the ropes.
Nelson: At Helloween, Eon Night was able to be a tad more brutal than his opponent who he is facing here tonight, Tren Descarrilado.
Crumb: Those two were trying their hardest to be more brutal than the other one and Eon was able to get the referee to stop the match because Tren couldn't continue.
Rose: Again… this is wrestling and that crap belongs in the street. People need to start obeying the rules.
"Changes"
by Lucidious strikes the PA; however the audience drowns it out with their cheers for Jason Dave. Jason walks out from behind the curtain, waving to each of the paying customers. A smile is drawn to his lips as he continues down the entrance ramp in black athletic trunks. He shakes hands with the members of the audience who paid for those premium ramp seats before sliding into the ring. He poses at each of the ring posts before patiently waiting.
Nelson: Jason Dave is making his in ring return tonight and it is going to be a great test of what he still has… and if there is any ring rust.
Rose: There might be to be honest. He's been out for so long there's no way he's been keeping up.
Crumb: We will have to wait and see if that's correct or not. He came back for a reason so I doubt he's not been training up.
"Parasite"
by Andromeda plays as Train Wreck simply walks up to the apron, rolls in under the bottom rope, and makes his way into his corner, crouching and leaning against the turnbuckle.
Nelson: I still wonder what state Tren Descarrilado is in after the events that transpired at Helloween. I mean, the referee stopped the match for a reason.
Crumb: I agree… he has to be shaken a little bit. There's no way you can come out of something like that normal and everything is all hunky dory this quickly.
Rose: For once I think I have to agree with you. I just hope this fool and the other fool keep things within the parameters of the rules.
The fans seem annoyed as the arena plunges into darkness apart from a shimmering red strobe on the stage which pulsates along with the beat of
"Seventeen girls in a row"
. A mixed reaction arises from the fans in attendance when Lash Donohue strides out confidently, his arms stretched out and his head bowed. Lash throws his head back before grinning and sauntering down the entrance way.
The fans get a lot more enthusiastic as Lash has something of a temper tantrum. He punches at the air in rapid succession, kicks at the barricade and yells "COME ON!!" before pounding his chest and making his way to ringside. Lash gives a somewhat cocky smirk as several flashbulbs go off when he strikes his trademark pose before 'skinning the cat'. Lash Donohue sheds his coat, ascends to the top rope and gestures for the crowd to get louder before jumping down and awaiting his opponent.
Nelson: Donohue came very close to upsetting Oliver Black at Helloween and so he has got to be pushing himself to get back to that spot once again.
Crumb: To be fair I would like to see Lash versus Jason. That would be a good match.
Rose: I have a sneaking suspicion that this is all going to become a hot mess… given the past happenings.
Crumb: These are not the people I'd want to face if I was trying to win a normal match.
Rose: These aren't the people that I'd want to face… pretty much ever… in any sort of situation.
Tren Descarrilado steps into the ring to get things started for his team with Jason Dave doing the same for his. The referee looks at both Icons to make sure they are ready before calling for the bell.
DING DING DING!!!
---Tag Team Match: Eon Night and Jason Dave vs. Tren "TrainWreck" Descarrilado and "Diamond" Lash Donohue---
Jason immediately charging across the ring at Tren and fires off a series of quick strikes in hopes of wearing Descarrilado down. He connects with hit after hit, causing Tren to barely stagger back. Jason bounces off of the ropes to pick up speed, charging at Tren in the hopes of taking him off of his feet. Tren steps forward and attempts to cut Jason off with a clothesline, but Jason ducks underneath and continues running, hitting Descarrilado with an enziguri on the rebound. Tren finally falls to the mat as the fans begin to cheer. Smirking, Jason lines up with Descarrilado before charging forward and hitting him with a shining wizard that sends him back to the mat.
Nelson: Well I think any thoughts of Jason Dave having ring rust have flown out of the window. He has been in total control of this match before the bell even finished echoing.
Crumb: He for sure doesn't look like he's skipped a beat. But… is it too much too soon and will he be able to keep this momentum up.
Rose: He's a wrestling legend for a reason. So why not hush up and just watch so we can all see.
Descarrilado slowly stumbles back up to his feet allowing Jason to pause for a moment before stepping toward Tren. Jason once again starts to attack with a series of quick strikes. This time, Tren pulls Jason towards him and nails the veteran with a knee to the ribs. Jason doubles over in pain, allowing Tren to hoist him into the air and hold him high above his head. Tren smirks for a moment before slamming Jason down with a gorilla press slam. Jason rolls out of the way before Tren can go for the cover, dragging himself back up to his feet at a nearby turnbuckle. Unfortunately, Tren charges in just moments later with a big boot before he tags Lash in.
Nelson: That exchange was not too good for Dave… not at all!
Crumb: And you have to know that things are about to get worse.
Rose: Lash might have been decent in his last few matches… but I doubt things are going to be getting worse. You're blowing it out of proportion.
Jason tries to drag himself back up to his feet, but Lash glares at him for a moment before shaking his head. Once Dave is standing, Lash grabs him and launches him overhead with a belly-to-belly suplex. Jason crashes to the mat before crawling back to his corner, but just before he can get to Eon, Lash grabs his foot and pulls Jason towards him. Lash shakes his head again, giving Jason just enough of an opening to catch Lash by surprise with an enziguri like he did with Tren. Lash staggers from the impact and Jason almost immediately tags in Eon to the match. Eon remains on the apron and pauses for a moment before he springboards into the ring and hits Lash with a crossbody, remaining on top of Lash for a cover.
One...
Two...
TH….KICK OUT!
Nelson: I was not sure if Dave was going to be able to get the tag in, but that little bit of a chance allowed him to get Donohue away from him for just enough time.
Crumb: And Eon Night comes flying in, bringing a fresh approach to his team's chances in this match.
Rose: If that face painted weirdo comes back in, this is going to go to hell in a handbasket… just like at Helloween.
Lash tries to pull himself back up to his feet; his body language suggests that he's annoyed. Before he can do anything though, Eon bounces off of the ropes and plants Lash to the mat with a bulldog. He rolls Lash over and covers him once again.
One...
Two...
THRE...KICK OUT!
Nelson: Lash Donohue kicked out at the very last second, saving the match for his team.
Crumb: Eon Night hasn't done much but the moves he has done have been hard hitting.
Rose: Both teams need to pick things up. This match is really BOOOORRRRING!
Lash again starts to drag himself up to his feet. This time, Eon waits for the perfect moment to strike, leaping into the air and hitting him with a dropkick that causes Lash to stagger from the impact but somehow remain on his feet. Eon bounces off of the ropes and tries to hit Lash with a forearm smash, only to have Lash step forward and kick Eon in the gut. Eon doubles over in pain as Lash uses the opening to deliver a butterfly suplex in the middle of the ring. Eon wisely rolls over toward the ropes, using them to try and pick himself back up to his feet a bit more quickly. Unfortunately, Lash charges across the ring at full speed, hitting Eon and sending him out to the floor with a clothesline! Within seconds, Lash is out on the floor with him.
Nelson: This is going to start getting ugly… I just know it.
Rose: It already is… looks wise anyway.
Crumb: It's been pretty back and forth thus far, so what do these teams have in store for us?
Rose: A nap perhaps?
Lash grabs Eon and begins to pound away on him as Tren begins to make his way around to join in the assault. Jason notices this and tries to hop off of the apron to help his partner, but Descarrilado immediately grabs him and tackles him into the guard rail. Meanwhile, Lash throws Eon hard into the steel steps before Eon pulls himself back up to his feet and tries to get back in the ring, succeeding by a slim margin.
Nelson: It looks to me as though Rose Marie's prediction is coming true. Come on, guys… keep it in the ring!
Crumb: I'm not sure if the team of Donohue and Descarrilado really care about that at this point. Let's wait and see.
Rose: Ugh… this happened at the last show with these two.
Lash hurries into the ring and charges at Eon, blasting him in the head with a knee shot that sends him stumbling. Lash follows it up with a spinning backfist that knocks Eon off balance. Lash bounces off of the ropes, building up speed as he closes the gap between himself and Eon. Unfortunately, Eon is ready and steps toward Lash, lifting him into the air and slamming him down to the mat with a Samoan drop before he hooks the leg.
One...
Two...
THR...KICK OUT!
Nelson: Just when they thought that all hope was lost.
Crumb: This match is really picking up.
Rose: I think you mean finally starting to get interesting.
Eon stumbles back to his corner of the ring and lets Jason tag himself into the match. Jason hurries into the ring to grab Lash before immediately delivering a northern lights suplex. Lash tries to pull himself back up, only to have Jason deliver a series of European uppercuts. Jason then drives his knee hard into Lash's ribs. Lash doubles over in pain. Jason lines himself up and tries to deliver
Transcendence
(John Morrison's Moonlight Drive), but Lash ducks out of the way and Jason crashes into the mat instead. Lash bounces off of the ropes and quickly hits Jason with a shining wizard before he hooks the leg and covers.
One...
Two...
TH...KICK OUT!
Nelson: That was a gamble that did not pay off for Dave and it allowed Donohue to capitalize. Lash Donohue is a very resourceful man in the ring.
Crumb: He has proven that each time he's stepped into an IPW ring. I'm quite impressed by him to be honest.
Rose: He's just another one who starts out good and then winds up ghosting away.
Jason slowly tries to pull himself back up to his feet. Lash grabs his head and waits until he is standing. Once he is up, Lash steps toward to the ropes and uses them to try and deliver a springboard tornado DDT---only to have Jason block the attempt and send Lash crashing to the mat. Jason grabs Lash and quickly snaps off a
Natural Selection
(rolling cutter)!
Crumb:
WHAT CAN EVERYONE BE THINKING AS JASON DAVE HAS HIT LASH DONOHUE WITH
NATURAL SELECTION!?
Rose: Probably, "thank God this match is over and I can get a snack."
Nelson: You really need to come up with some better comments and stop being so negative, Rose Marie.
Rose: Meh...if it's not broke don't fix it!
Jason covers.
One...
Two...
THREE!!
Torres: Here are your winners...Eon Night and Jason Dave!
Nelson: Jason Dave has shown the world that he might have taken some time off from this business but that he still has it.
Crumb: I don't think he showed any signs of rust. I can't wait to see what else he has in store going forward. Do you think he'll be going after Ollie?
Rose: Please God I hope so. That title deserves to be held by someone good and nobody in IPW before he came back was good enough.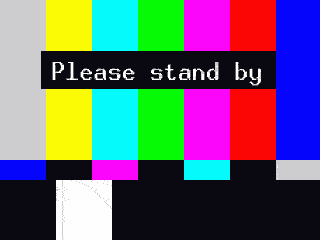 Crumb: What in the world was that about, guys? Something just interrupted the broadcast!
Nelson: I have no idea, Crumb.
Rose: Are we even back on the air?
Nelson: I am getting official word the we are back on the air and it is time for the next match.
Torres: The following TAG TEAM match is scheduled for ONE FALL with a FIFTEEN MINUTE time limit!
The thumping bass of the Band of Skulls'
"Sweet Sour"
rings out followed by the trill of the guitar as the logo for "Kawaii Waru" Kan Tai appears on the screen as the singer begins the vocals of the song. From behind the stage skips 5 foot 1 inch, Kan Tai. She is dressed in wrestling top and shorts, with boots. The color scheme is half white and half black cut right down the middle with the white on the left and the black on the right all the day down to her boots. Her dark hair is shortish, tied into a small bun on each side of her head, tied with one white ribbon on the left and one black ribbon on the right. As she sways down towards the ring, she slaps the hands of some of the fans as she gets to ringside. She walks up to the camera and holds up a watch she happened to snag from a fan and then holds her finger up to her lips as if to say 'shhhh' and she tucks it into her top. She leaps up onto the apron and springboard flips into the ring and drops to a knee and poses for the crowd as the music begins to fade.
Nelson: Kan Tai was unsuccessful in her first match so you know she is going to be looking to turn things around here tonight. I think she stands a chance at doing it.
Crumb: If she can remain focused. She's got a lot going on judging by her Twitter.
Rose: I would rather see the Panda and Spongebob do battle.
The opening line of
"Bad Motherf*cker"
By Machine Gun Kelly slams out through the speakers as Drake Jones steps out from the back, his ginger hair wet as he makes his way down to the ring talking trash as he looks around the ringside area. He slides up onto the ring apron and leans against the top rope before throwing his leg back and stepping into the ring.
Nelson: Drake Jones has been known to be surprising as heck and I have a feeling that is going to be happening tonight.
Rose: You give him too much credit you know that?
Crumb: Hey, he has stuck around this long… even when adversity is staring him in the face.
Pyros hit as Videos of bustling crowds in various locations of New Orleans appear on the tron as
"Bad Religion"
by Godsmack blasts on the P.A. system. Tanja comes out onto the top of the ramp in a style compared to Gail Kim during her early time in TNA before heading down the ramp with some of her black leather coat flows at her feet while the mix of boos and jeers and cheers from the crowd fills the arena. She slaps hands with a few fans at ringside before she reaches the bottom of the ramp.
Tanja walk up towards the ring and enters via under the bottom rope and jumps onto the middle turnbuckle. She poses as she does her usual taunt with a hand and arm in the air as
"Bad Religion"
continues to play. Tanja steps off the turnbuckle as she removes the leather coat and throws it into a random corner.
Nelson: I think that Tanja Devereaux might be the biggest threat to Jones and Kan Tai's chances tonight.
Crumb: It would be wise to focus on her and get the stronger variable out if they want to win.
Rose: I'm still waiting for the Stasi and Tanja match. I want to see that raven haired witch get her butt kicked. Oh… that's right… it might happen tonight anyway.
"Sweet But Psycho"
Plays as Lana Jacobs comes out with a spongebob squarepants doll as she skips to the ring as she gets in she sets the doll down as she leans in to hear what it says as she smirks before turning around to the ref.
Nelson: I know that a lot of people think that Lana Jacobs is a certified loony tune, but you have to give her credit in that she knows what she has to do to win a match.
Rose: Meh...
Crumb: I think Rose needs a Snickers bar or something...
The camera pans the crowd and laids on a dapper suited young man sitting in the first row. The young man frowns into the camera.
Crumb: Hey isn't that the guy from Valor Pro Wrestling?
Nelson: I believe you are correct, Crumb. That is indeed the infamous Cross Recoba. I'm being told that Recoba has just recently inked a deal with Iconic Professional Wrestling.
Rose: He's definitely a cutie.
Tanja and Kan start towards the middle of the ring as the referee signals for the bell.
DING DING DING!!!
---Tag Team Match: "Kawaii Waru" Kan Tai and Drake Jones vs. "The Cajun Queen" Tanja Devereaux and Lana Jacobs---
Kan and Tanja lock up, with Kan managing to pull Tanja into a side headlock. Tanja backs up to the ropes, trying to push Kan off. Kan takes a knee, still holding the side headlock on. Tanja manages to get to her feet, lifting Kan and moving back a bit. She forcefully dumps Kan over the top rope and onto the outside.
Nelson: Devereaux is using her power advantage over Kan Tai there and made her look like a rag doll.
Rose: Hahaha…
Crumb: What's so funny?
Rose: Almost everything involved in this match… it's all quite comical.
Kan tries to get up, but staggers and drops back to the floor holding her leg. Drake jumps down to check on her. The referee exits the ring, checking on Kan. Kan indicates her leg. Inside the ring, Lana and Tanja look on, seeming concerned.
Nelson: Kan Tai was dumped over the top rope and I think she may be hurt?!
Rose: This is turning out to be a pretty good match after all.
Crumb: How can you say that?
Rose: With these juicy ruby red lipsticked lips!
The referee raises his arms, crossing them across his chest. EMTs head out to check on Kan. The referee waves the match off, talking to Torres.
Torres: Ladies and gentlemen, Kan Tai is unable to compete, therefore the winners of this match…Tanja Devereaux and Lana Jacobs!
The crowd explodes in boos. Despite their victory, Tanja and Lana do not look happy. Drake seems to be trying to convince the referee and Kan that he can face Lana and Tanja alone, but Kan dismisses this. The EMTs try to get her up and help her away from ringside.
Nelson: This is not how Devereaux and Jacobs wanted to win here tonight.
Rose: Who cares? A win is a win.
EMTs help Kan to the back with Drake following after them. Tanja and Jacob eventually leave the ring.
Crumb: You hate to see a match end like this.
Rose: Speak for yourself, Crumbbum.
Nelson: Hopefully Tai is not suffering from anything to severe. We will definitely keep everyone posted.
Without any fanfare, Cross Recoba gets up from his seat and makes his way down the aisle leaving the arena.
Coming January 2020
~~
Torres: The following is the Chaos "An IPW Thanksgiving" main event!
The crowd explodes in cheers.
Torres: It is a TAG TEAM match scheduled for ONE FALL with a THIRTY MINUTE time limit!
The lights dim and the sound of
"I Miss The Misery"
blares over the PA system. The fans get to their feet as the former Television Champion, Brianna Rissi makes her way out onto the ramp at a light bouncing skip. Her hair is hanging long, and she wears a lime green shirt with a black skull across the chest. Her short shorts are lime green and black plaid and her lime green socks reach her knees, with her signature skull sneakers with hot pink skulls on the side seem to glow. She pauses for a moment, before making her way down to the ring skipping, a slight malicious smile plastered to her face. Merrily, she goes over to the stairs, and climbs them, and then enters the ring between the bottom and middle rope. Twirling, she goes to the center of the ring, grinning out into the crowd.
Nelson: Brianna Rissi is absolutely beaming as she walks down to the ring. She has to be riding high off four wins in a row.
Crumb: Can she get a fifth one here tonight? She's going to have to fight like all hell to do that because her two opponents aren't as easy as others.
Rose: You're giving Mike and Stasi too much credit but Brianna has been known to be a bit of a flibbertigibbet. That could harm her and Oliver's chances.
The lights in the arena go out, the crowd pops as the pitch black twinkles with the light of cell phones. A slow melodic chime of reassembling a child's jack in the box plays through the speakers. A few lights flicker on stage, a guitar, bass and drums all chim in slowly keeping beat with the creepy chimes. But then all goes silent.
NIGHTMARE!
(Now your nightmare comes to life.)
With the opening scream of
"Nightmare"
by Avenged Sevenfold echoes through the arena. The Nightmare Oliver Black pops up from a hole in the stage. The crowd erupts as Black stands center stage, black paint smeared under his eyes, a black nightmare bandana covering the lower half of his face.
With the announcement of his name the feathered shoulders of his entrance jacket burst open into a large pair of black wings! Oliver stands there a moment soaking in the crowd's reaction, before making his way to the ring.
You should have known
The price of evil
And it hurts to know
That you belong here, yeah
Ooh, it's your f*ckin' nightmare!
Nelson: Oliver Black has made it clear that he does not like the way that things are going on under Brooklyn Holloway's regime.
Rose: He's done the same thing with Joshua too. So I wouldn't really bring that up.
Crumb: While some are saying that he's nothing more than a whiner as of late, he does have the chance to capitalize on sending a message to Brooklyn tonight and he does hold a victory over Mike Mason.
Rose: Only because Mike had incompetent tag team partners. I hate to compliment her but Stasi is by far better than the Sons of Gold. I think Stasi would take a DQ loss over a pinfall one.
Nelson: She has lost that way to Oliver Black before and that has got to be sitting on his mind. He has called her predictable and a broken record.
Rose: Pfft… he's one to talk.
The heavy guitar opening of
"The Divine Infection"
by Motionless In White begins to blast throughout the PA system of The Iconic Arena as the fans quickly jump up to their feet, awaiting the arrival of the exquisite Stasi Herveaux. The heavy guitar rift echoes and as it transitions into lyrics, Stasi emerges from the backstage area tugging on the bottoms of a black studded leather jacket atop her usual wrestling attire, being met by a sea of boos as her signature smirk is firmly upon her face. She changes her hands from the front, to clasping behind her back as she slowly yet powerfully walks to the top of the ramp and once she's reached the ramp, she stops and holds her arms out to her side at shoulder height as she soaks in all of the energy (both good and bad) coming from the fans. Holding her right hand up to her ear, she continues to listen as her smirk moves into a wide smile across her crimson lips. She stands there for a few moments before extending her arms back out and walking down the ramp.
About halfway down, Stasi lowers her arms and swings them with determination as she continues to exude confidence more as she gets closer to the ring. She walks off to the right, hips swinging from side to side before she hops onto the ring apron. Standing up and putting her back to the ropes, Stasi quickly removes the jacket and twirls it around her head once before quickly thrusting it down to the ground and stepping through the ropes and into the ring. Stasi then heads over to the closest turnbuckle and climbs onto the second one, extending her arms out once again as she turns from her right to her left, continuing to absorb the energy coming from the crowd. After a bit, she hops down and stands off to the side as her entrance music fades out.
Nelson: It should be no surprise to anyone that Stasi Herveaux is coming out here by herself after she has said multiple times she does not care for her tag team partner for the evening.
Crumb: Well unlike others, I think that Stasi would be able to put that aside for however long the match lasts because she would want the win.
Rose: She returned last show and did the whole attacking a man when they're down thing… again.
Nelson: It has had people talking ever since… both good and bad. It will be interesting to see how everything turns out for this match.
Crumb: I personally cannot wait to see. This is a damn good match… pardon my language.
The lights in the arena go out and the arena is completely dark.
Well you can tell everybody
Yeah you can tell everybody
Go ahead and tell everybody
I'm the man, I'm the man, I'm the man
Yes I am, yes I am, yes I am
I'm the man, I'm the man, I'm the man
"The Man"
by Aloe Blacc begins to play over the PA and the crowd instantly begins to boo. As the words "I'm the man, I'm the man, I'm the man" play, a spot light shines on the entrance way revealing the Marvelous One. His back is to the crowd, and his arms are spread out wide revealing the rhinestones words "Simply Marvelous" on the back of the robe.
The Marvelous One spins around with a huge and cocky smile on his face. The light bounces off of his sequin and rhinestone white ring robe, with purple and blue designs on it. The darkness is replaced with a soft purple glow, but the spotlight stays on The Mecca of Manhood.
The Marvelous One struts to the ring, walking slowly, taking his time and allowing everyone to view him. He climbs the ring stairs and instructs the referee to hold the ropes open for him. The Ref holds the ropes open and the Marvelous One steps through and wins around in a 360 to the middle of the ring. He unties his robe, and removes it slowly, handing it to the referee.
The Marvelous One hits a front double bicep in the center of the spotlight as the music fades out.
I'm the man
Go ahead and tell everybody what I'm saying y'all
I'm the man
Go ahead and tell everybody what I'm saying y'all
Nelson: Mike Mason went through hell and came out as our new Iconic Professional Wrestling Heavyweight Champion at Helloween and to be honest, I was not sure if he was going to be able to last.
Crumb: Both he and the now former champion gave the match their absolute all, doing everything within their power to walk out with the prestigious belt.
Rose: I was surprised he let that sniveling little weasel even get close to… it was a lose-lose situation because no matter who walked out with the belt… I wasn't going to be happy.
Stasi confers with Mason, seemingly asking him if she could start the match. Mason stares down Oliver and then gestures to Stasi and then steps out onto the apron. Brianna stays in the ring and the bell sounds, signaling the start of the match.
DING DING DING!!!
---Chaos Main Event: Tag Team Match: Brianna Rissi and "The Nightmare" Oliver Black vs. New Regime (Stasi Herveaux and "Marvelous" Mike Mason)---
Stasi and Brianna tie up. Brianna quickly grabs Stasi by the hair and shoves her backwards to the mat. Stasi attempts to get up but Brianna slams her back down to the mat and leaps into the air, coming down with a knee drop across Stasi's chest! Brianna goes for the cover.
One...Stasi shoves her off before the referee can reach a count!
Nelson: Brianna Rissi going for a very early cover there. I think she is trying to send a message or something to Herveaux.
Crumb: But it didn't work out though because Stasi kicked out at one… and that was a pretty fast count if you want to be fair.
Rose: Seriously!? I expect more out of Brianna Rissi. She should know more about her opponents by now and that a simple knee drop wasn't going to be enough to keep Stasi down.
Stasi gets back to her feet and Brianna shoves her into the corner. Brianna then chops Stasi across the chest!
Crowd: WOOO!
Stasi: IS THAT THE BEST YOU CAN DO?
Brianna pulls back and chops Stasi a second time!
Stasi: COME ON! HIT ME FOR REAL!
Crowd: WOOO!
Brianna grabs Stasi by the arm and then whips her to the opposite turnbuckle. Brianna charges in but Stasi runs and cuts her off midway with a clothesline. Brianna and Stasi get back up. Stasi grabs Brianna by the arm and twists it behind her back in a hammerlock. Brianna hits Stasi with a back elbow to the face, causing her to break the hold and stumble back. Brianna turns around, but Stasi takes her down with a dropkick!
Nelson: Intense start to this match with these two Lady Icons!
Crumb: When it comes to competing, Stasi looks just as angry as Brianna here! Which isn't ever a good thing.
Rose: To be fair, they're both very egotistical women. Both need to watch themselves.
Brianna gets back up and Stasi takes her down with another dropkick! Brianna gets up and Stasi grabs her by the arm and locks in a standing armbar, forcing Brianna down to her knees. Brianna struggles for a second before flipping forward and escaping from the hold. Brianna then uses her hand to sweep Stasi's legs from underneath her and plops down on her with an elbow drop! Brianna grabs Stasi by the hair, lifting her up, before striking her with a slap to the face! Stunned, Stasi drops down backwards. Brianna grabs Stasi by the hair again and takes her down with a headbutt!
Rose: I've never been a Brianna fan but I'm liking this viciousness she's showing right now.
Brianna stalks Stasi, waiting for her to get up. Brianna gets impatient halfway however and runs to the ropes and nails Stasi with a running knee that catches Stasi in the throat! Brianna goes for the pin.
One...
Two…
TH...KICK OUT!
Nelson: Herveaux has had the wind knocked out of her. Hopefully it did not crush her windpipe.
Crumb: Brianna's trying to match up to Stasi and it looks like it almost worked.
Rose: Question remains on whether or not it's enough, too much, just enough… but a lot of people seem to be trying to be more than they are.
Brianna sits Stasi up and locks her in a chinlock, driving her knee into Stasi's back! Stasi struggles and struggles to escape the hold. Once it seems she's almost gotten free, Brianna releases her grip and drives another knee right into Stasi's back! Brianna grabs Stasi by the head and brings her to her feet, but Stasi breaks free of Brianna's grasp and nails her with a forearm! Stasi pulls back and nails Brianna with a second forearm! Stasi pulls back and goes for a third, but Brianna blocks it! Brianna goes for a clothesline and Stasi ducks. Brianna turns around and is blasted with a spinning heel kick! Stasi stumbles to the mat. She makes her way over to her corner and tags in Mike Mason.
Nelson: Here comes the Iconic Professional Wrestling Heavyweight Champion!
The crowd pop enormously for the Heavyweight as he enters the ring. Brianna gets to her feet and runs at Mason. Mike lays her out her with a big boot! Mason looks down at Brianna, then at Oliver, before suddenly running over and tagging Stasi back in the match. He then charges at Oliver, swinging at him with a right hand! Oliver drops down from the apron to avoid the punch. Mason exits the ring to follow him. The two Champions begin exchanging rights and lefts much to the delight of the crowd!
Nelson: Rissi got drilled with that big boot. Mason's size advantage definitely came into play there.
Crumb: Oliver should have kept his eyes on Mason as well. When you're in a tag team match you need to pay attention to so many different variables.
Rose: His mistake and Mike is showing him that he, Mike that is, is the champion for a reason.
Crumb: He's being pretty smart right now… trying to take out Oliver.
Oliver cuts Mason off with a sharp kick to the stomach and tries to throw him into the barricade. Mason reverses and sends Oliver backfirst into the barricade! Mason runs at him full speed and clotheslines Oliver, sending both him and Oliver spiraling out into the crowd!
Nelson: Oh come on now guys! Leave the fans out of this.
Crumb:
OH THIS IS GETTING GOOD!
Rose: I agree with Nelly… get back in the ring.
Crumb: But they're not the legal competitors.
Meanwhile back in the ring, Stasi peels her eyes away from the action, turning around right into a
Northern Lights suplex
from Brianna!
Crumb:
WHAT CAN STASI HERVEAUX BE THINKING AS SHE IS HIT WITH BRIANNA RISSI'S NORTHERN LIGHTS SUPLEX?!?!
Rose: Probably, "I've got to be more careful!"
Brianna hooks the leg for the pin!
One...
Two...
THREE!!
Torres: Here are your winners...Brianna Rissi and Oliver Black!
Nelson: Rissi just picked up the win for her team, but I think we need to get security to separate Mason and Black!
Rose: Awww let them fight! They'll be fine!
A horde of security and backstage workers run to the spot in the crowd where Mason and Oliver are fighting and work to break them apart as Brianna celebrates her victory in the ring!
Crumb: What a match! It was basically a singles match between Stasi and Brianna!
Rose: And regrettably Brianna won it. But then again it would have been regrettable if Stasi would have won it.
Crumb: Is there anything in life that you do like?
Rose: I can definitely tell you that it's not you, Crumbbum!
Nelson: Well I hate to interject this bickering but it has been a great night of wrestling here on Chaos "An IPW Thanksgiving". On behalf of...
Suddenly
"You Should See Me in a Crown"
by Billie Eilish blares over the Iconic Arena sound system drawing everyone's attention to the entrance stage.
Nelson: Now what is this about?
Rose: You mean this isn't on your precious format, Patrick?
From the back steps out a strikingly beautiful Japanese woman.
Crumb:
WHAT CAN EVERYONE BE THINKING AS VALOR PRO WRESTLING'S MUNIN IS HERE IN ICONIC PRO WRESTLING?!?!
Rose: Probably, "Uh...who?"
Munin gracefully enters the ring and acknowledges the crowd with a small sweet smile. One hand demurely brushes a strand of long ebony hair behind her ear. She is the ideal unusual darling, a beautiful china doll dressed in a blood-red dress, and with that sweet smile firmly in place...she pulls out a microphone.
Nelson: Well this is a surprisingly pleasant surprise.
Munin pauses just long enough to give Crumb a teasing wink before she speaks.
Munin: Isn't this...quaint? I mean with me up here and you-
She points down to Crumb and Nelson at the commentary table with a cheeky grin.
Munin: Down there. It's just like old times...Well, not quite like old times.
She covers her mouth with one hand, as though to stifle an impolite laugh.
Munin: You'll have to excuse me I'm honestly not sure what I was expecting to find here, but it definitely wasn't this…
Her hand drops away from her mouth and takes her sweet demeanor with it. What's left behind is a cold ruthless smirk.
Munin: Now, I've known Joshua Samson for a long time. I have seen some of his lowest lows. Most of them I'm not allowed to share on public television, but being taken out in some indy kickstart promotion.
Her sigh is full of an almost maternal disappointment.
Munin: This is a new low. To be honest, it makes me even more pissed to know that I passed up a Louisiana southern-style Thanksgiving for this sh!t show, but I suppose it's just one more offense to add to the list. However, if I'm truly honest with myself I'm more disappointed with Samson than anything. Perhaps his new marriage has simply made him soft?
She glances at the commentary as if imploring them to help her make sense of this mess, but ultimately she turns to focus on the audience.
Munin: Either way, the end result is the same. Samson is not here because he is broken, so here I am to exact revenge because that was my job...My due really.
Rose: So is this little girl a former flame of Mister Samson's?
Nelson: Not exactly, Rose Marie.
Crumb: Joshua wished!
Munin: Think of Samson as a shiny collector's toy that I left on the shelf to play with one day. To break one day. Patiently, I waited for the right time, but then…Some indy gimmick ripped open the package played with MY TOY AND BROKE HIM BEFORE I EVEN BROKE THE SEAL!
She closes her eyes after her outburst and lets out a small exhale. Her left hand gently smoothes away a nonexistent wrinkle in her red dress. Her civilized mask of composure settles over her once more.
Munin: While the rest of you sat on your hands and watched.
Dark eyes turn towards the nearest camera, as if she can stare through the lens, and straight into the eyes of every Icon backstage.
Nelson: Well that is not exactly true as his wife, Astrid Samson, Olivia Rhodes, and Fierce were a driving force in seeking revenge.
Munin: Unacceptable, but I'm nothing if not gracious and versatile. With that being said I am here to allow you all the honor of amending your transgression. The chance to be judged, punished and absolved of your indiscretions..."
Once more, she demurely tucks a strand hair behind her ear.
Munin: Iconic Wrestling, we are going to play a game, and participation is not optional.
While her voice is cold and ruthless her smile is once again sweet and engaging. The type of sunny smile that makes people want to smile just from seeing it.
Munin: My name is Munin, and I'm going to burn your village to the ground. Happy Thanksgiving.
With a final wink at the commentator's table, Munin drops the mic to the ground exiting the ring once more. She silently makes her way back up the ramp completely ignoring the uproar that her words have created.
Crumb:
WHAT CAN ICONIC PRO WRESTLING BE THINKING AS MUNIN HAS PUT ITS ENTIRE ROSTER ON IMMEDIATE NOTICE?!?!
Rose: Probably, "this is going to be a very interesting upcoming months!'
Nelson: On behalf of Rose Marie and Todd Crumb, I am Patrick Nelson, and we would like to thank you for joining us! Happy Thanksgiving!
Family Man Studios ©2019
Iconic Media LLC ©2019
The names of all Iconic Professional Wrestling televised and live programming, talent names, images, likeness, slogans and wrestling moves and all Iconic Professional Wrestling logos are trademarks which are the exclusive property of Iconic Professional Wrestling © Iconic Media LLC. All Rights Reserved. All other trademarks, logos, and copyrights are property of their respective owners.