Post by Joshua Samson, ESQ on Jan 16, 2020 13:28:49 GMT -8
REMEMBER:
The Icons of IPW are trained professionals
and their stunts should never be attempted without proper training.
PLEASE.
DON'T TRY THIS AT HOME
The scene opens inside a locker room somewhere in the bowels of the Iconic Arena. Sitting on a bench that stretches across the left side of the room are Youth and Press, The BombTrax, mulling through their duffle bags so as to prepare for tonight's Main Event. On the other side of the room in a folding chair sits Zachariah Krahe, already dressed for battle, arms crossed over his chest as he lazily watches the two men.
The door to the locker room suddenly opens and the three men look up to see Munin enter before closing the portal behind her. She's wearing a sleek black dress and heels, and looks far too glamorous to be involved in the wrestling business.
She surveys the men in the room with a watchful eye as they commence to doing what they were doing before she entered, and she can sense the tension in the room.
Krähe's gaze drifts over her form, before glancing away.
Krähe: That's what you're going to wear tonight.
Munin stopped and immediately began to examine herself, and completely missing Krähe's mischievous smirk.
Lady Munin: What do you mean? What's wrong with this dress?
Krähe: Oh nothing, I just didn't think it's what you would wear tonight.
Munin's cheeks puffed up cutely with her frustration at his baiting. The fact that he could bait her at all spoke to how close they were, and judging by the look in Krähe's eyes he knew exactly what he was doing.
Lady Munin: Press is there something wrong with my dress?
Youth caught sight of Krähe's triumphant smile, as he turned away to look in his bag. Press looked up as if listening for the first time and looked over at the woman, and raised an eyebrow. After a moment, and by her pose, he realized he was meant to comment on her dress. He cleared his throat gruffly, and in a deep voice replied.
Press: You...look great, Nin.
That's about as far as he's willing to go as he turns his attention back to his bag. Youth looks back up at his bag to observe the smug look on Krahe's face, and quickly decides to change the subject.
Youth: You know…
The young man grins while holding up his forefinger and thumb as if looking through a camera lens.
Youth: You're very photogenic, Zach. Matter of fact…
He stands excitedly, looking from Munin to Zach with a huge cheshire grin.
Youth: I think he would make a hell of a Television Champion!
The smug look immediately fell from Krahe's face.
Krahe: What?
Youth nods and reaches into his bag to pull out a title belt. On the face plate it reads 'IPW Tag Team Championship'. He casts his gaze back over at Krahe while tossing the title over his shoulder.
Youth: See...we're already IPW champions. It's quite a feat if you consider tonight is our first match. So we're going to have to get you a title to keep up with the Joneses. TV title seems perfect for you. I mean...just like at the cut of your jib!
Youth resumes using his connected fingers like a camera pointed at Krahe, closing one eye and sticking his tongue out as he tries to find the right angle.
Krahe: You're what?
He cuts a look to Munin to see if they're serious, and finds her returning his earlier look of smugness. There would be no hope from that fickle corner.
Krahe: I don't want to be the Television champion. I have absolutely zero interest in it...Youth, are you listening to me?
Munin: Aw, Tag and Television champions. You guys make me so proud.
Krahe gives Munin a stern glance, unphased by her patented innocent look of innocence.
Krahe: Nin, Don't encourage him.
Both men merely looked at him, Press with a small smile and Youth with a wide grin.
Youth: It's gonna be great.
Krahe: No.
Youth: Just wait and see.
Both men started to head for the door as if he never said a word.
Press: You just sit tight and we'll take care of the rest.
They left the room with Krahe still trying to figure out what the hell just happened, and Munin chuckling at his expense.
Krahe: But I don't want to be the Television Champion!
~~
ICONIC PRO WRESTLING PRESENTS
IN ASSOCIATION WITH ICONIC MEDIA LLC
A NIGHT OF PROFESSIONAL WRESTLING
"Saints of Los Angeles"
by Mötley Crüe blares as the show pans about the capacity crowd of about a thousand or so people. Signs, banners, and posters are sprinkled throughout the crowd such as
"Year End Awards? I Didn't Vote For That!"
,
"Munin, BombTrax, There's No Valor In What You're Doing!"
, and
"Positive Vibrations To You and Yours, Shan!"
.
Crumb:
WELCOME EVERYONE TO CHAOS!!
Torres: The following DEBUT match is scheduled for ONE FALL with a TEN MINUTE time limit!
Rose: Wait a minute! Is this how we're really going to start the show?!
Nelson: That is correct, Rose Marie. We are getting starting to the wrestling action.
Rose: Well damn!
Captain All-Star strides out from backstage as soon as
"All Star"
by Smashmouth hits and briefly poses atop the entrance ramp before striding down towards the ring and entering.
Nelson: The last time we saw Captain All-Star he was being blasted in the back thanks to The BombTrax who are in our main event tonight.
Rose: Yeah, and now he's going to have to face the other guy that Munin has brought with her in her attempt to destroy IPW!
Crumb: The other guy? You don't know who he is?
Rose: Am I supposed to keep up with all of the men that Munin seems to have hanging around in her closet?
Nelson: Well this young man was a big deal over in Europe and is a three-time Valor Pro Wrestling UnYielding Champion.
Rose: Meh...didn't happen in Santa Monica, so it didn't happen at all.
Just then the lights dim and a flood light from the entrance kicks on brightly while smoke pillows out onto the stage as
'Beat The Devil's Tattoo'
by Black Rebel Motorcycle Club hits over the PA. The roaring crowd come to their feet when a silhouette appears in the flood light, and then steps out onto the stage wearing a black leather bikers jacket, mussed hair, and a cigarette hanging out of his mouth. A loud cheer goes up from the crowd for the returning superstar as he sends a plume of smoke up into the rafters just before taking his first step down the ramp.
Torres: And introducing his opponent, hailing from Hell, Michigan…weighting in at 245 pounds and standing at six foot three…making his Iconic Pro Wrestling debut…he is THE CATALYST,....ZACHARIAH KRAHHHHHHHEEEEE!
Krahe stops at the bottom of the ramp to regard the front row to his left, then his right, letting a plume of smoke escape his lips. Sniffing the air as if he could smell the electricity, his eyes narrow on Captain All-Star, and he butts the cigarette out on the steel steps just before climbing them to slip through the ropes. He stalks over to the corner opposite The Captain where he flops back against the turnbuckles, shooting both opponents a whimsical grin.
Rose: Well doesn't this guy think he's something special.
Nelson: We are about to find out as the referee signals for the bell!
DING DING DING!!
---Debut Match: Zachariah Krahe vs. Captain All-Star---
The bell rings as the two Icons begin to circle one another, Captain All-Star trying to pump the crowd while Krahe takes a more lackadaisical approach. Eventually the two Icons finally lock up, and it's All-Star who yanks Krahe down into a standing side headlock.
Nelson: Krahe looks a little surprised that he is in this predicament.
Rose: You have to remember that Cap is a veteran of the ring. Speaking of, I wonder how his wrestling income impacts his Social Security check?
Crumb: I've often wondered the same thing. I mean, he's in impeccable shape to be ninety…
Nelson: Will you two stop!
Krahe maneuvers The Captain towards the ropes and forces the break by pushim All-Star to the opposite side, but when he steps out to meet the man he's surprised again when he's sent hurtling to the mat thanks to a shoulder tackle. Captain All-Star doesn't miss a beat before falling into the side ropes, but Krahe floats over onto his stomach which forces The Captain to leap over him and continue on or be tripped.
Nelson: Krahe popping up now to catch All-Star as he returns to the center of the ring with what looks to be a hip toss…
BUT THE CAPTAIN REVERSES!
Crumb: Krahe sent to the canvas again, and you have to believe that he didn't see this coming!
Rose: And now look at this old idiot…he's got the clear advantage, but he's posing for the crowd instead of following up!
Captain All-Star raises both biceps into the air and flexes as the crowd cheers wildly for him to turn around where Krahe has moved back to his feet. When The Captain finally complies he's the one whose surprised when Krahe leaps at him for a Lous Thesz press followed by piston like right hands. All-Star eventually is able to bat The Catalyst aside, but when he comes to his feet he is met with a Busaiku Knee strike that sends him tumbling right through the ropes to the outside.
Crumb: Zachariah Krahe dropping down to follow Cap outside, and just as he reaches his feet…
GETS LEVELED BACK TO THE CONCRETE!
Nelson: Unfortunately for All-Star it looks like this man is very comfortable out in no-man's land.
Rose: If you haven't noticed, that seems to be the types of men that Munin attracts…
Krahe helps All-Star up to his feet and then sends him hurtling to strike gut first against the steel steps, the impact echoing throughout the small arena. The referee interjects through the ropes and demands that The Catalyst get it back into the ring before resuming his count, and Zachariah complies, following All-Star in to hook the leg.
One…
Two…kick out!
Nelson: I guess Captain All-Star has more grit than Krahe realized, but he does not seem too concerned by that kick out.
Rose: Why would he be? He's in complete control now, and unlike that idiot All-Star, he doesn't look like he's going to waste it.
Well placed stomps find their way down into The Captain's guts and All-Star rolls over in order to cover up and try and crawl away. He reaches the nearby corner and pulls himself up while Krahe beckons him, and then The Catalyst rushes forwards for a spear. Before he can land the impact, however, All-Star slides out of the way, and Zachariah hits shoulder first hard against the middle turnbuckle.
Nelson:
OH!
A crash and burn for Krahe, and All-Star is stomping around the ring trying to feed off this crowd!
Crumb: Dude looks like he's having a stroke…
Rose: That's it! Somebody call 911!
Krahe peels himself out of the corner clutching his shoulder and when he turns around he walks right into a wild overhead fist that knocks him right back into the corner! Captain All-Star moves in to step up to the second rope, cradles Zach's head, and then starts hammering rights down into his skull as the crowd counts along!
One…
Two…
Three…
Four…
Five…
Six…
Crumb: Krahe just buried his face into All-Stars stomach and grabbed him around the hips…
Nelson:
SNAKE EYES STRAIGHT DOWN INTO THE TOP TURNBUCKLE GOES CAPTAIN ALL-STAR!
Rose: He might need the government to get him on a new dental plan after that one!
The Captain stumbles around the ring clutching at his nose as Krahe hooks the top rope and pulls himself to his feet. When All-Star reaches the center of the ring he turns back towards his opponent who rushes right for him. All-Star does the only thing he can think to do, and drops his head for what appears to be a back body drop, but Krahe is able to stop short, double under hooks the arms, and falls back into a devastating
Catalyst DDT
(double underhook DDT)!
Crumb:
WHAT CAN EVERYONE BE THINKING AS THE CATALYST JUST DROPPED CAPTAIN ALL-STAR?!?!
Rose: Probably, "here comes the obvious cover…"
One…
Two…
THREE!!
Torres: The winner of this match via pinfall…ZACHARIAH KRAHE!
Nelson: Zachariah Krahe may have had a few problems at the start, but he sure as hell knew how to finish it!
Crumb: And if this is any indication of things to come, it looks like Munin's camp is poised to make a clean sweep!
Rose: One thing is for sure…I'm starting to get why they call this guy The Catalyst.
Krahe allows his arm to be raised as Captain All-Star rolls to the outside still gripping the top of his head. The camera focuses on Krahe's devil-may-care attitude just before heading to commercial.
Torres: The following match is scheduled for ONE FALL with a TEN MINUTE time limit!
"Could've Been Me"
by The Struts starts playing and Richard Dweck walks out shaking his head to stretch his neck, stretches his hands to crack his knuckles as he walks down the aisle he high fives the fans salutes a peace sign and rolls into the ring. He rises and cartwheels into a basic martial arts stance.
Nelson: Richard Dweck… where have I heard the name before? I feel like I know him from somewhere.
Crumb: Apparently he's been a part of a few companies but tonight he'll be making his IPW debut against Cross Recoba who's looking to make quite an impact in his in ring debut.
Rose: We've seen him stick his nose in where it doesn't belong for the past couple shows and now it's time for him to put up or shut up.
"Turn to Stone"
by Joe Walsh plays as Cross Recoba makes his way to the ring.
Crumb: Cross certainly looks ready to make his in-ring debut tonight here in Santa Monica!
Rose: Cross wasted no time in making sure that he sees this match-up as nothing more than a showcase for his abilities in the lead-up to tonight.
Nelson: Last time around he made a statement when he cost Drake Jones in his match against Jason Dave and we found out earlier today that there is still no love lost between the two Icons.
Rose: Well that's quite an understatement.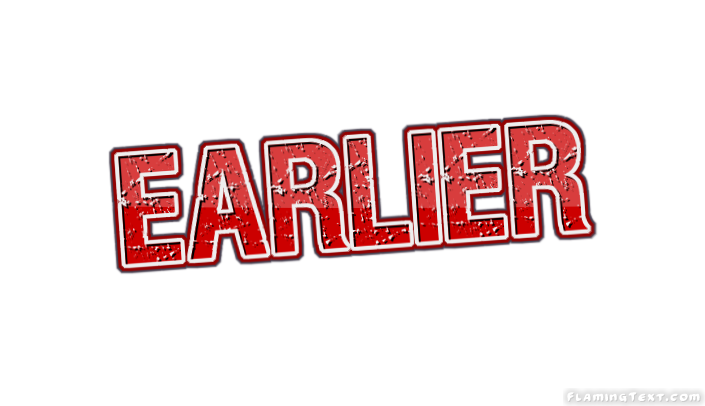 The stage-hands are busy moving around part of the set in preparation for Chaos. Drake Jones enters into shot and walks down the hallway, his travel bag slung over his shoulder. He nods at some familiar faces as he walks, stopping occasionally to shake hands with a few of the closer members of the crew.
Crumb: It's the curse of every promotion going, you can't stagger arrivals, but you know that there'll always be some tension going on backstage through rivalries, personal and professional.
Drake is caught in conversation as the camera pans to see Cross Recoba entering the hallway with a tray from catering in one hand. In the other, he holds his cellphone, his conversation inaudible.
Rose: No matter what anyone says, everyone on the roster has an ego and these two are no exception to that rule!
In the background, we see that Jones has spotted Recoba and he starts to come closer to the camera, charging down the hallway. Cross realizes the danger too late. He turns just in time to be met with a clubbing forearm to his head that sends his catering tray and phone into the air and out of shot. He tries to recover in time to block the follow-up blow but Drake is ahead of him with a kick to the gut that doubles him over.
Nelson: Jones is showing some fire that he will be wanting to take into his match with Cerberus later on tonight!
Cross tries to walk away but Drake grabs his still bent-over figure and launches it into a pile of crowd barriers, flipping the Illinois native over them. Cross can be seen visibly wincing between the rails.
Nelson: Recoba did not seem to be favoring his ribs when he walked down the aisle just now but who knows what damage he might have been carrying.
Rose: If Cross is unable to compete tonight, Drake should be indefinitely suspended!
Jones stays on the offensive and lifts Recoba up by the hair but gets a kick where no man should for his troubles. Cross looks harried and quickly rakes the eyes of Jones. Drake stumbles back clasping his face but recovers enough to approach Recoba who instinctively grabs the first thing he can grab to hand, in this case it's a steel chair!
Nelson: Recoba is looking to do some serious damage to Jones.
Crumb: And if he makes contact with that chair that is exactly what he'll do.
Rose: What is it with the men in this company? I think they all need to get…
Nelson:
ROSE MARIE!
Rose: Shutting up… if you'll remove that stick from you know where?
Cross throws it at Jones, trying to get some distance. Jones ducks it and that's all that's needed for Cross to find a door to a side-room and throws himself through the entrance, slamming it shut.
Nelson: Recoba using the art of distracting to get away from Jones. He was sure aware of his surroundings.
Crumb: Drake Jones better stay on top of him or things aren't going to wind up being too good for him.
Rose: This is Drake Jones that we're talking about here.
Drake tries the door but it's seemingly jammed, he tries again to bust it down and this time finds nothing but an empty room with a fire escape ajar. The scene fades out and then back to present day as the fans begin to cheer as the referee calls for the bell making the match officially underway!
DING DING DING!!!
---Iconic Pro Wrestling Debut Match: Richard Dweck vs. Cross Recoba---
Dweck wastes little time in running forward---hitting Recoba in the mouth with a hard right hand, and then a second, and then a third. Recoba starts to fight back with a few strikes of his own. The two Icons battle back and forth across the ring to the delight of the fans. Recoba shoves Dweck back against the ropes and hits him with a few chops to the chest.
Crowd: WOOO! WOOO! WOOOO!
Recoba shoots Dweck across the ring. Unfortunately for him, when Dweck returns on the rebound, he leaps into the air and sends Recoba crashing to the mat with a flying forearm smash! Recoba stumbles back up to his feet. Dweck sends Recoba crashing back to the mat with a swinging neckbreaker! He dives on top for the cover.
One...
Two...
THR...Recoba kicks out!
Nelson: Dweck trying to end things right then and there is just… can I say breath of fresh air and it make sense?
Crumb: I don't know… but he sure is showing Cross that he isn't to be underestimated.
Rose: I highly doubt this burst of energy is going to be lasting too much longer...but I could just be cynical...
Recoba begins to pull himself back up to his feet. Dweck closes the gap and hits Recoba in the mouth with a series of forearm strikes. He then pulls Recoba in and tries to set him up for a snap suplex. Recoba blocks the attempt. Dweck once again tries to hoist Recoba into the air, but again, Recoba manages to block the attempt. Recoba shoves Dweck away and leaps into the air, hitting Dweck on the jaw with a knee strike! Dweck stumbles as Recoba steps forward and hits him with a spinning backfist! He then pulls Dweck in to set him up for a leg sweep, but Dweck blocks the attempt with an elbow shot!
Nelson: Dweck is sure keeping Recoba on his toes and showing him that he will not be going down without a fight.
Crumb: Richard Dweck has been in control of most of this match so far.
Rose: But all it takes is one little mistake for everything to go to hell in a handbasket.
Recoba regains his footing and quickly tries to grab hold of Dweck, only to have Dweck respond with a second elbow shot! Recoba stumbles back. Dweck leaps into the air and hits Recoba with a dropkick! Recoba rolls over toward the ropes before Dweck can keep control of the match. Dweck ignores the fact and runs at Recoba to try and send him out to the floor with a clothesline, only to have Recoba step forward and cut him off with a kick to the jaw! The impact sends Dweck staggering around. Recoba pulls him in and delivers a double underhook backbreaker!
Dweck clutches at his back in pain as he tries to drag himself back up to his feet. Smirking, Recoba closes the gap between the two and hits Dweck with a slap to the face. He follows it up with a second and then grabs Dweck's head. Recoba runs toward the ropes and uses them to deliver a tornado DDT! He hooks the leg with the cover.
One...
Two...
TH....KICK OUT!
Nelson: And just like that, the tides have turned in favor of Recoba and he damn near got the win there.
Crumb: Whoa! Language there, Patrick.
Rose: No… keep it up and show us what your true colors are.
Taking a few steps back, Recoba begins to laugh. He glares at Dweck as Richard starts to pull himself up to his feet. Once Dweck is standing, Recoba runs at him and tries to knock him to the mat with a flying knee! Dweck ducks out of the way and waits until Recoba turns around before catching him on the jaw with a superkick! Recoba hits the mat hard. Dweck drops down on top of him.
One...
Two...
TH---KICK OUT!
Nelson: Dweck is once again in control of this match and he is being pretty impressive.
Crumb: Both Icons are trying to show that they belong here. So it's only a matter of which one is going to be able to prove it and who's going to have to try again.
Rose: So far they're both failing. Though Recoba a bit more than Dweck.
Dweck delivers a few more quick strikes to wear Recoba down. He then drags him over to the nearest turnbuckle and climbs up the top. He pauses for a moment to steady himself. Recoba drags himself back up to his feet and throws himself at the ropes! Dweck falls to the mat and tries to pull himself back up to his feet---getting hit with a running kneelift for his efforts! Recoba grabs Dweck and delivers
Up All Night in Dakota
(jumping spinning inverted piledriver)!
Crumb:
WHAT CAN EVERYONE BE THINKING AS CROSS RECOBA DROPS RICHARD DWECK ON HIS HEAD?!?!
Rose: Probably, "Oh this one is over!"
One...
Two...
THREE!!
Torres: The winner of this match...Cross Recoba!!!
Nelson: And that was Recoba finding the opening that he needed to get the victory against Richard Dweck. Congratulations on winning your in ring debut!
Crumb: Hopefully in the next match we'll see more from him because we didn't see quite a lot of what he has in his arsenal.
Rose: He seemed a little bit preoccupied with what's going on with Drake Jones. He didn't seem all there.
Suddenly the audience's attention turns to the entrance stage. A man looking like he just wandered in off the street steps through the entrance and stands proudly right at the top of the ramp. He's got a wide smile on his face and he looks like he may or may not be considering mugging someone before the night is through.
Rose: Who invited the hobo?
Nelson: That is, wait a second, let me look at my notes. That is the man called Willie Pete.
Rose: Exactly, and again, I repeat, who invited the hobo?
The handful of fans who actually know/care who Willie Pete is start to murmur and call out to Cross Recoba to turn around and scope out the hobo. It takes a minute, as undoubtedly Recoba is still processing the toll the match had on him, both mentally and physically.
Nelson: Well, undoubtedly it is a good thing that someone took note that Pete might visit tonight, or else security most certainly would have carted him away.
Rose: Or assumed that he was some hard-luck case that one of the Icons in the back was sponsoring.
Crumb: Who knows, maybe he is?
Finally Cross Recoba turns and sees Willie Pete. Recoba's eyes immediately roll as he sees him. Willie smiles wider and flips the 'bird' at Recoba and it's promptly blurred out. Willie continues holding up the gesture as he nods at Recoba.
Nelson: Evidently there is some history between these two?
Rose: Yeah, history that requires some use of sign language, apparently.
Willie and Cross continue their distant face off (with sign language included) as the cameras cutaway.
Check out the official Iconic Pro Wrestling channel
Torres: The following match is scheduled for ONE FALL with a TEN MINUTE time limit!
The sound of wailing sirens prelude the crack and whip of Nickelback's opening chord, live coverage of the backstage area is displayed on the titantron; the hall is barely breathing with life as there are only a few stage handlers present; before too long a Herculean figure explodes from the men's locker room just off to the right. He storms the hall with fire in his eyes. During his expedition toward the stage entrance, he snatches a water bottle from the grip of a 'Make a Wish' child and impolitely shoves a member of the stage crew to the floor to his own appeasement. the fans however, aren't shy about letting him know how they feel, as they're showering him with jeers. When he's finally met the stage entrance, he decapitates the swiped water bottle, pouring most of it over his head prior to in-taking some of its refreshing taste and tossing it aside.
Torres: "MAKING HIS WAY TO THE RING AT AN ASTOUNDING SIX FOOT SIX AND TWO HUNDRED AND FIFTY TWO POUNDS...BILLED FROM YOUR WORST NIGHTMARES...CERBERUS!"
Cerberus slices through the curtain to a wave of jeers that he just rides all the way down the ramp. There's a crooked grin of self-assurance on his face that matches the mischief of his raised left brow as he breezes by those at ringside. He pauses approximately three feet from the ring, glaring from one side of the arena to the pupil frying lights high above to the other side of the compound. He measures his target, then without any given warning rockets onto the apron showcasing the strength and balance in his legs. The big man slithers into the ring approaching the far east side of the ring where the cameras are usually stationed, playing up to them by shouting expletives to the audience just to garner a reaction out of them from atop of the turnbuckle.
The opening line of
"Bad Motherf*cker"
By Machine Gun Kelly slams out through the speakers as Drake Jones steps out from the back, his ginger hair wet as he makes his way down to the ring talking trash as he looks around the ringside area. He slides up onto the ring apron and leans against the top rope before throwing his leg back and stepping into the ring.
Nelson: Both of these Icons have told us in the lead-up to this match how determined they are to use this match as the fuel to kick start their year the right way!
Crumb: That is true but this is a tale of two sides. We saw earlier that Jones might have one eye on gaining a title but Cross is going to be a thorn in his side all the way!
Nelson: As opposed to the undefeated Cerberus, he has not got any outside distractions but if he continues on this trail of terror match to match he is going to catch someone's attention and not necessarily in a good way!
Rose: Yeah...all my monies are on Cerberus!
DING DING DING!!!
---Cerberus vs. Drake Jones---
Cerberus is immediately distracted by a fan who shouts something inaudible. The Hell Hound turns towards the crowd and shows them the bird. Drake starts to circle around the ring trying to assess the bigger man for any immediate weaknesses.
Nelson: Jones is wisely keeping his distance. I would be wary if I were him. He was this close to putting away Jason Dave last week and he will be keen to make sure that nothing outside of the ring will stop him.
Cerberus, his mind back in the match, challenges the smaller man to a test of strength. Drake looks to the crowd to see if he should take up the challenge. The crowd cheer causing The Indestructible Force to laugh at the idea. Drake gingerly puts one hand up and links it with his opponent's.
Nelson: Cerberus has shown a tremendous array of moves for a big man since he joined. I am not sure this is going to play to Jones' strengths.
Rose: Of course it's not! Look at Drake and look at Cerberus. Enough said!
Cerberus tries to go for a cheap knee to the gut but Jones uses his agility and rolls through into a standing side arm-bar. Jones is now the one with a smile on his face as he wrenches the arm of the bigger man.
Crumb: Drake has to keep that agility advantage. If he can keep to the outside and do his damage with a mix of aerial strikes and technical groundwork he'll be looking pretty.
Jones is taken by surprise when the former NFL player impressively navigates under his arm and grabs a waist-lock. He pushes the light-heavyweight towards the ropes but Jones uses his in-ring awareness to latch onto the top rope.
Nelson: The Hell Hound is showing a different side to his offense tonight. He's clearly adapting to his opponent.
Crumb: That might be a little simplistic, I've spoken to him briefly and he's keen to not be seen as just the latest version of the powerhouse big-men we've seen here before in IPW!
Cerberus demonstrates his strength and wrenches Jones off the ropes and looks to roll into a pin but Drake uses the momentum to get back to his feet but still finds The Hell Hound holding on.
Nelson: Interesting pin attempt there from the bigger man. Jones has wisely got his guard up against a quick victory for his opponent.
Rose: Drake knows he has to try and out-wrestle Cerberus, going toe-to-toe with him isn't an option.
Jones drops to the mat with a drop-toe hold to take the bigger man down. He quickly springs back to his feet but the feat is matched by a kip-up from Cerberus. Jones rushes off the ropes and ducks an attempted clothesline. He comes back off the opposite set of ropes and delivers a hurricanrana that sends the big man to the outside.
Nelson: There is one of the moves you highlighted earlier. Will it be enough?
One….
Two…kick out!
Crumb: Drake has to look to blow up his opponent.
Rose: I hate to agree with you, Crumbbum, but you're right. Carrying that much muscle means that your stamina is going to suffer compared to a lighter guy. It's basic science! Just look at Joshua-Ruiz 1 for proof!
Cerberus starts to walk around the outside, clearing his head and formulating a new plan. His time-out is interrupted as JONES COMES OVER THE TOP WITH A CORKSCREW PLANCHA THAT TAKES CERBERUS TO THE FLOOR!
Nelson: The crowd definitely appreciated that move!
Crumb: But Drake knows he can't win the match from the outside!
Rose: He can, but a count-out isn't the start to the new decade he wants. More to the point, fighting on the outside would play much more into the game plan of Cerberus than a mat technician like the man from Australia!
The Australian puts some boots into Cerberus' back before lifting him up and rolling him into the ring. The referee stops the count as Jones gets back to the apron. He springs onto the top rope and SHOOTING STAR PRESS!
One…
T...KICK OUT FROM THE BIG MAN!
Nelson: Another high-risk manoeuvre from Jones and this time it still is not enough to catch The Hired Gun off-guard!
Rose: No, but look at it this way. Would you fancy benching two-hundred pounds of muscle off you repeatedly? You might find this is Drake's way of depleting the tank of his bigger opponent!
Jones hones in on his opponent's arm, stomping away at it in a bid to restrict his power advantage. He steps over the arm, looking for a modified arm-bar but Cerberus uses his free hand to grab the hair of Jones and delivers a headbutt that takes both men to the canvas.
Crumb: Did you hear that thud?
Rose: Sickening. Drake Jones might have had a couple of weeks to unscramble his brain from the apron DDT Cross Recoba delivered to him to set-up his loss against Jason Dave but that won't do it any favors!
Nelson: Cerberus is again showing us the unrelenting nature and violence that has kept his perfect record intact thus far in Iconic Professional Wrestling!
Cerberus stirs before Jones who holds his head where the blow landed. The Hired Gun rolls over and grabs a front-facelock, he flexes his arms to really tighten the grip and proceeds to lift Jones up slightly before delivering sickening knees to the chest of Drake.
Rose: Sometimes there is a need to grab a submission but with those knee strikes to the chest and upper body of Drake who needs the Greco-Roman approach?!?
Crumb: Look at Drake, he definitely seems a little dazed!
Jones is stunned and winded by the blows, Cerberus wastes no time in continuing the onslaught as he whips Jones to the corner with such force that he bounces off the turnbuckle and to the floor, this time holding his back. The Hell Hound drags Drake to his feet and whips him to the ropes, he pancakes him into the air…
Nelson: Is he looking for that Pop-Up European Uppercut?
DRAKE COMES BACK WITH A DDT THAT STOPS HIS OPPONENT'S MOMENTUM! Cerberus briefly sits up and checks his head for blood but he soon falls back to the canvas. Jones tries to capitalize and lifts the arm of his opponent before rolling through into another armbar and then sets it up for a modified jumping arm-breaker.
Crumb: I think we're seeing the next stage in Drake's battle-plan. He knows that the unforgiving assault that Cerberus has punished his opponent's with is largely surrounding his upper-body strength!
Rose: Drake isn't that smart.
Drake's smile has returned and he starts lifting his arms up to rouse the crowd who reciprocate with a loud cheer. Cerberus gets back to his feet but does so while gripping his shoulder. Jones seizes the opportunity and takes him back down with a modified judo-throw that transitions into an armbar.
Nelson: Jones is single-mindedly focusing in on that arm. Will Cerberus be able to hide any damage?
The crowd stay behind their hero, cheering on the submission attempt. The referee checks with Cerberus as to whether he wants to throw in the towel but he wildly shakes his head, his facial expressions showing anger and hatred towards the referee and the crowd in attendance.
Nelson: It is a bit of a trope amongst the back that too many Icons say they will never tap but when you talk about Cerberus you have to bear in mind that he made it through an NFL selection camp and he has seen success in hardcore divisions around the world!
Jones continues to wrench back on the arm. The Hell Hound, to his credit, has managed to get onto a knee. He continues his fight back as he now has one knee down and a foot on the canvas, Drake is unperturbed in his attack as he continues to look to cinch in the hold and see it to its conclusion.
Nelson: This is doggedness personified by Drake Jones here!
In a magnificent display of power Cerberus lifts up Jones but Drake picks this moment to abandon the hold and avoid a devastating slam. He rolls down the shoulders and back of Cerberus and waits...The Hell Hound turns only to be met by a Code-breaker!
Crumb: Jones baited him with that, a risky and daring move given that could so easily have ended in a powerbomb or worse!
The Australian sends Cerberus into the corner with an Irish whip. He charges his opponent and runs up him to deliver a modified Enziguri that slackens the legs of the big man.
Nelson: The Santa Monica crowd are firmly behind what some would call an upset!
Rose: Undefeated records are excellent bartering tools, the downside is that they also become a target on your back for the rest of the roster!
Sensing that victory is near he gingerly approaches The Hired Gun, some quick jabs to the head ensure that he won't get caught as he wraps his arms around the bigger man and lifts him onto the top turnbuckle. He starts to climb to the top and now both men are on the top turnbuckle.
Nelson: Could we be seeing the One-Man Spanish Fly?
Drake ducks his head under one shoulder and looks for the uranage set-up….
Crumb: This could well be the end here!
CERBERUS STRAIGHT ELBOWS THE AUSSIE IN THE TEMPLE!...AND AGAIN! Drake's body seems to droop with the second blow. Cerberus turns his man and, in a great sign of agility for his size, turns to face the crowd. He yells something inaudible to them before moonsaulting over with a belly-to-belly suplex that kills the cheers for Jones dead.
Nelson:
DRAGGED TO HELL
!!!!!!
Rose: Oh that's it. Game over.
The Hell Hound sees the prone and seemingly unconscious form of his opponent just feet away from him. He tries to get to his feet but his shoulder buckles, clearly feeling the toll of the earlier onslaught atop of the tremendous feat of strength and athleticism he had just performed.
Crumb: Will Drake's earlier focus of the arm be his saving grace?
Nelson: That could still be enough, that's two-hundred-and-sixty pounds throwing two-hundred pounds from nigh-on ten feet up!
Cerberus tries again and this time he manages to sprawl forward enough to drape his arm over Drake.
One…
Two…
THR….KICK OUT!!!
Rose:
WHAT THE FU---
Nelson: Cerberus can scarcely believe it, neither can we!
The Hired Gun can't believe it! He protests to the referee about a slow count but it falls on deaf ears. In his rage he starts to unleash hammerfist blows to the side of Jones' skull.
Crumb: The referee isn't doing much to break up the assault from Cerberus!
Jones is lifted to his feet and sent once more to the ropes. This time there is no mistake as Cerberus near on decapitates him with a haymaker lariat. He turns to the crowd, his arm still being favored.
Cerberus: THE DEVIL IS GETTING HIS DUE!
Nelson: Drake Jones said he was going to get braver but this is a side to Cerberus we have not seen!
Crumb: Pride something something Fall…
Rose: Todd Crumb something something idiot...
The crowd boo the proclamation, Cerberus has now dragged Jones to his feet once more and mocks the crowd by lazily paint-brushing the face of Drake with slaps. He sends him to the ropes a second time and this time Jones is met by a bicycle kick that causes him to flip in mid-air as he hits the canvas.
Nelson: The Hired Gun is just toying with his prey now!
The Hell Hound continues to irk the live audience when he covers his foe with a foot across is chest, clearly certain victory is near.
Crumb: Could his arrogance be his undoing? A hook of the leg and this might be over...
One…
Two....
THRE...KICK OUT!
Nelson: It seems you might have been right there, Crumb.
It isn't much but Jones shows great resilience by lifting a shoulder to break the count. Cerberus brings Drake to his feet again like a ragdoll and, for the third time, nigh-on shoves his opponent to the ropes. The Menace lifts up Jones with both arms above his head looking for a Military Press Slam but this time his arm finally gives way. Jones lands on his feet and instinctively nails a Side Russian Legsweep.
Crumb: Drake has a great chance at swinging the momentum in his favor here.
Drake crawls towards the ropes, looking to get a breather from another attack from the powerhouse. Cerberus gets back to his feet and tries to grab him but Drake holds onto the bottom rope forcing the match official to step between the two men.
Nelson: Great ring awareness from the man from Oz. He will be looking to grab a breather after the vicious period of offense he just endured.
Rose: There's no timeouts in wrestling!
Cerberus gets in the face of the referee who eventually backs off. He goes to grab Jones but he ducks and drives his shoulder into the stomach of the big man who staggers back...Springboard Forearm!
Crumb: You can hear the crowd's cheers grow louder with every move he lands!
The quicker man makes sure to stay on the move and this time takes to the top turnbuckle and awaits The Hell Hound to get back to his feet. He jumps, he flips...BLOCKBUSTER!!
One…
Two…
THRE...KICK OUT!!
Nelson: Cerberus seems to have more in the tank than Jones thought!
Cerberus, despite his arm being less than a hundred percent, still manages to press the Australian off him. The Hell Hound is now running on pure anger and he looks for a big right hook but Jones counters and sets him up for a Small Package Driver!
One…
Two…
TH...KICK OUT!!
Crumb: Drake seems to have abandoned his earlier focus on the arm.
Rose: This is fighting to survive first!
This time the kick-out is less sure but it is still enough to keep the three count at bay. Drake once more gees on the crowd. He lifts up The Hired Gun and sends him to the corner, backing himself into the opposite one in preparation...he looks for the handspring back kick but NO-ONE IS HOME!!!
Rose: Those acrobatic moves are called high-risk for a reason!
He staggers out of the corner but only so far as Cerberus levels him with a running spear gore!
Nelson:
ASSETS SEIZED!
Cerberus now stalks his opponent, Jones gets back to his feet but he looks winded and dazed again. He spots The Hell Hound and wildly swings with a European Uppercut but Cerberus ducks and lifts him into a fireman's carry.
The Menace drops him with
The Raging Inferno
(cutter)!!
One…
Two…
THREE!!
Nelson: What a wrestling match between two great Icons!
Crumb: But in the end Cerberus was just too much for Drake.
Rose: I gotta pee.
Fade To Black Year End Awards
Iconic Women of the Year
A golden statue of two competitors in a power slam position spun in the air as the logo for the "Fade to Black Presents: Iconic Year End Awards" appeared on the bottom of the screen. The graphic faded away as we find our host for the evening and current Television Champion Oliver Black. Dressed in a crushed purple suit and black bow tie, aviators and the TV title upon his shoulder.
Oliver Black: Tonight we come together to celebrate the best of what Iconic Pro Wrestling offered in its first year. 2019 has seen countless twists and turns, and matches and feuds that truly were… iconic!
Oliver slowly walked across the screen and behind a podium which sat one golden trophy.
Oliver Black: We start the evening by celebrating the Iconic Women of IPW. From the Lady of Chaos, to the Real Champion. While other women dominated the Television Championship scene for the first half of 2019. It is safe to say that the women truly brought it this year.
Oliver paused to shuffle through his note cards.
Oliver Black: The nominees for 2019 Iconic women of the year are! Dominating the middle part of 2019, the first nominee not only one the first ever Lords of Chaos tournament, but also became the first and currently the only woman to win IPW's top prize, Bliss!
Oliver Black: She led Brooklyn Halloway's war on Joshua Samson as the leader of the New Regime, failed to win the Heavyweight Championship on two separate occasions and was awarded a made up championship based on no merits of her own. She was IPW's "real champion" *Oliver said in a mocking tone*, one Stasi Herveaux!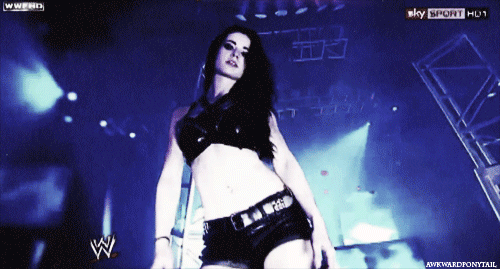 Oliver refused to take the high road and did not pass up the opportunity to throw jabs at Stasi.
Oliver Black: She was one of IPW's most consistent competitors of the year. Defending the company as part of Tapioca Joe's Honor Guard, as well as adding yet another championship to her lineage being one of the many women to hold IPWs most sought after title, the Television Championship, The Hawkeye Warrior herded, Jessie Roberts!
Oliver Black: The next woman looking to snag the prize as Iconic Women of the Year spent much of the year on top. Being the first Icon to win the Television Championship, and holding it on two occasions. While spending the middle part of the year waging war on yours truly alongside a fellow nominee,
[redacted]
. More recently she made waves by not only a shocking return, but also securing two separate wins over the current Heavyweight Champion Mike Mason, my friend and yours Brianna Rissi!
Oliver Black: The next nominee spent most of the first half battling for the Television Championship, winning the championship in two separate occasions, Minx!
Oliver Black: And last and most certainly least, I don't even know what to say as she has accomplished well nothing this year other than marrying the boss, Astrid.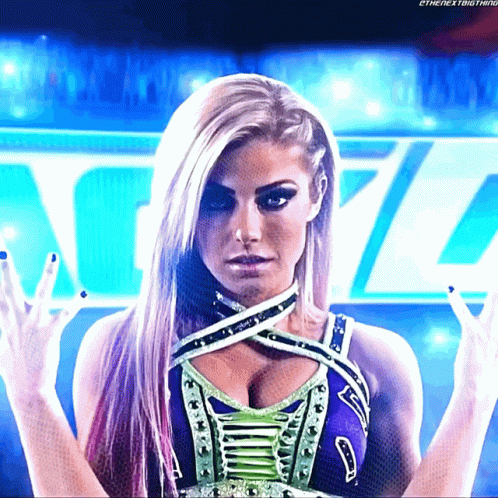 Oliver quickly shuffled over the last card as if dismissing the even mention of long time rival Astrid Sedin. Oliver grinned devilishly as he began to open the golden envelope that held the winner.
Oliver Black: And the winner is…. Ah yes. Ladies and Gentlemen your Iconic Woman of the Year and next IPW Heavyweight Champion, Brianna Rissi!
Suddenly,
"I Miss the Misery"
by Halestorm strums over the PA system. The lights dim and pink flashes of strobes light the arena. Brianna slowly skips onto the screen, her hair in its signature pigtails, and a smirk on her face as she twirls than rocks back on her heels, her hands clasped behind her. She makes her way over to the podium as Oliver fan claps her as she takes the stage. The music fades as she fans herself, and she wipes away false tears.
Brianna Rissi: Oh my, gosh, I don't know what to say! This is such a surprise! With all of the other worthy candidates, I feel so humbled! I mean, to be placed in category with fellow contenders like Stasi Herveaux, Jessie Roberts, and Bliss! This is so, oh my gosh I can't believe it!
Brianna pretends to wipe away another tear, holds up an inter finger to day hold a minute as she attempts to fix her mocked composure. After a brief moment, her look of astonishment changes to one of sarcasm.
Brianna Rissi: Now that I have everyone's attention, I can get back to reality. Not only am I unsurprisingly the "Woman of the Year", truth be told I am really the only one worthy of said title. I was the first Television Champion, I have the best winning record and streak in the women's division. Not only have I defeated nearly everyone thrown in my direction, I've been a master manipulator behind the scenes doing things others can only dream of. Not only do I dominate in the female division, I do so I'm the male as well. I've proven that I can compete in singles competition, and proved I am capable of turning what should be a bad compound in tag team competition into a dominating force.
. Not only was I able to team with someone like Astrid Samson, I've proven to be a force by teaming with my natural enemies in people such as Mr. Oliver Black here. When you look at my fellow nominees, who else was there to logically vote for? A fluke of a heavyweight champion who couldn't take the pressure of being a fraud? An unoriginal, repetitive goth princess who has only held a title by stealing it rather than earning it? An emo who had to resort to low standards to get the job done? I can't discred Jessie Roberts as she's defeated me once in the past but was the rest of her year creditable to earn her a spot on this list or is just as a filler to make it seem like the nominations had actually choices? I would say the only other person worthy of being in this category being Astrid as she's been my co partner in dominating in the tag division and taking out a lot of the garbage. The only difference is title opportunities. That's ashamed because she has what it takes to earn gold.
Brianna sighs and smirks over at Oliver.
Brianna Rissi: But now that it's official, I WOULD like to take this time to thank the fans that voted for me as the Women of the Year. It goes on to show that in a competition full of idiots, we have a smart following. I'd also like to thank you, Ollie, because although we have hicks that aren't even apart of this federation as nominees on this chart, you were the one who brought me back, and because of that you helped me to add sh*t to my resume, and helped to drive the final nail into the coffin that sealed this categories fate.
Oliver placed a hand over his heart and slightly tilts his head in appreciation. He then straights up and Brianna takes a step away from the podium as Oliver takes the mic.
Oliver Black: speaking of your return...... there is no better time than the present to announce you have won not only Women's Icon of the Year but also Return of the year!
Brianna smirks as she retakes the podium.
Brianna Rissi: Once again, are you honestly surprised? It was one hell of a concocted return. A little bit of mystery, a splash of misguided attention, a pinch of a motive, and a dash of surprises!
Brianna's grin stretches as she continues.
Brianna Rissi: Not to take away from the others who have returned and made minor infractions by coming back, but this week was a perfect example of why those who didn't win price why I was the best choice. Two of them basically no showed. I've been waiting for the return of William Ryder for months and I have yet to see him backstage. Mr. Silver has also let me down a bit, mate. When he first resigned I became another flustered fan girl, but those flames quickly burned out and I'm left unsatisfied. Jason Dave would have had one hell of a return. You submitted a challenge and be in then showed his face. The problem? He didn't fill out a freaking contract! Damnit Dave! We could have shared in the glory of achievement together tonight!
She shakes her head.
Brianna Rissi: But time again and again have proven that no matter how much you show you care. No matter how much you prove to be a contender, sometimes it's still not enough. What more do I need to do to show that maybe I deserve more than what I've been giving? What more do I need to showcase to prove that those who are gifted opportunities I've been deprived of are spoiled, selfish personalities that haven't worked for what they have, and instead of giving as much as I have given, they take without question. Maybe that's the path I should choose to take now instead of biding my time in hopes of being thrown a bone.
Brianna shakes her head sadly.
Brianna Rissi: But f*ck that path. Ollie and I are once again extorting what a joke this place can be. And together we will continue to do so until ownership recognizes what is in front of them. Champion material that will not disappoint. I may not end up winning, but unlike half of the roster, I deserve my shot. And this......
She holds up the trophy.
Brianna Rissi: is this doesn't help my case....... then f*ck the system.
She then smirks over at Ollie as the show fades to commercial.
Torres: The following match is scheduled for ONE FALL with a TEN MINUTE time limit!
"Win"
by Nasty Cherry blares as Maggie D makes her way to the ring.
Nelson: Maggie D was one of the Icons who were attacked at the last Chaos. Hopefully she has been able to shake that all off and is able to get back to business.
Crumb: I still think it was pretty messed up but I guess that is the risk you run when you're a pro wrestler.
Rose: Of course it is, Crumbbum. She's got to learn that those overinflated funbags of hers aren't going to help her 'cause she clearly has no talent.
With
"Mama Said Knock You Out"
playing in the background Jessie walks out onto the stage and starts to bounce around trying to get loose. She waited for a few moments before she walked down and slaps hands with a few fans as she does this before she stops at the steps slapping the top of them before getting in the ring. She then get in and bounces around then if she is out on her own look at the entrance waiting for her opponents or if others are in the ring she looks at them.
Nelson: Jessie Roberts has been here since the very beginnings of Iconic Professional Wrestling and she shows no signs of disappearing any time soon.
Crumb: If she can get a win here tonight, it will hopefully put her back on the path that she would want.
Rose: Oh please… she's not been able to get that lucky in a little bit now.
DING DING DING!!!
---Maggie D vs. "The Hawkeye Warrior" Jessie Roberts---
The match starts off with both women circling each other around the center of the ring before finally locking up and pushing each other back and forth as they fight for control of the match. Maggie is able to get the upper hand on Jessie by swiftly wrapping her arms around Jessie's waist. Maggie tries to lift Jessie off the mat for some sort of suplex but Jessie is able to block her attempt. Jessie then hits a couple of back elbows that land against Maggie's temple until Maggie is forced to release the hold, allowing Jessie to create some space between them.Jessie grabs a handful of Maggie's hair and brings her to the center of the ring before lifting her and dropping Maggie backfirst across her knee.
Nelson: Great awareness by Roberts. Maggie D is going to have to do more to take her down. And that backbreaker… it had to hurt.
Crumb: I think Maggie is still a bit shaken from what happened on the last Chaos… you could tell in her slight hesitation.
Rose: Well if she can't hack it… I'm sure she knows where to find the door.
Jessie shows no signs of slowing down and she pulls Maggie back up to her feet. Maggie sways back and forth a little bit, a tad out of it and unprepared as Jessie hits her with
Splitting Headache
(Front suplex to facebuster on knee). Jessie then seizes the opportunity and locks in
Snap Crackle Pop
(Fujiwara armbar).
Crumb: Jessie is playing no games here tonight!
Rose: I mean, it's just Maggie DD…
Maggie can do nothing but scream out in pain as she reaches for the ropes even though she's in the center of the ring. Maggie tries to crawl closer but all her efforts don't come to fruition and she is instead forced to tap out .
Torres: Here is your winner by submission… JESSIE ROBERTS!!
Nelson: Well I for sure thought that this match was going to last longer than it did. But alas… congrats to Jessie Roberts for picking up the win.
Crumb: Maggie didn't seem to be all in the match and something seemed off.
Rose: What about her was even on?
After her match, a little dejected and not performing in the way she had hoped, Maggie D had retired to her locker room. Sitting atop the small wooden bench, slowly untaping her wrists and sighing to herself as she went. At first there was nothing unusual about the scene, however as the seconds ticked by the light above her, a bare bulb oddly missing its shade, began to flicker; the licks of light cast long dark shadows across the walls of the room and Maggie glanced up at the light with a foreboding expression.
Maggie: I just need a little more time…
The light began to sway, slowly at first but picking up pace as the shadows seemed to reach from the walls, long, dark fingers grabbing toward the young woman as she shook her head, pulling back and lifting her feet to the bench as though she were a small child afraid of a monster under the bed.
?? : You had enough time.
The voice seemed to seep from the walls themselves, no form or being present to utter the words like cold whispers against her ear. Maggie shook her head again, looking out towards the ever growing shadows; her voice shaking as she spoke.
Maggie: I can make a difference, I can share your message I just need.
The voice shook the walls, the shadows themselves trembling with the intensity of the words.
?? : No. You and Shadow will go.
Maggie was almost inconsolable as the shadows reached for her, it wasn't long until one seemed to leap from the wall, becoming a perfect mirror image of her sister, Shadow inclined her head with a grin.
Shadow: Come along Sunflower, she has other plans.
Maggie: I don't wanna go...
?? : NOW
The room plunged into darkness, the walls humming with activity in the pitch black scene. The locker room seemed to breathe on its own as the floorboards inhaled. There was a tense quiet, a thick atmosphere that seemed to hold onto that darkness until finally, the light flickered back into life.
And there, on the bench. A rather bloody, still stitched in some places.
Giant rabbit head.
~~
Fade To Black Year End Awards
Match and Feud of the Year
Oliver Black appeared again on this screen, this time two year end awards sat before him. He picked one up testing out its weight in his hands.
Oliver Black: This year the Icons of IPW truly helped define the year as one of blood and violence as well as showcasing their abilities in both technical and high flying contests. Often taking the fans and their bodies to the limits of extreme. Through barbed wire and hell itself the men and women who stepped foot into an IPW ring continued to show the IPW universe just what it meant to be Iconic! Here are your nominees for "Match of the Year"...

Oliver Black: At this year's Helloween two men valiantly fought in a two-out-of-three falls match for the coveted IPW Heavyweight Championship. A first blood match, submission match and a crimson cage match. In what will forever be remembered for its violence and the rise of Mike Mason, The No Lives Matter Match.
Oliver Black: While Helloween gave us a match to remember, Anniversary Armageddon gave us a whole night of them! Infact Anniversary Armageddon was host to not one but three of tonight's match of the year nominees! First in a battle of the bitch, I mean the battle for the Real Championship and the culmination of lonnnggg draggged out rivalry, Stasi Herveaux vs Astrid Sedin. The second selection from that evening saw two women tear not only the house down but also tear down their bodies, quite literally. As Lucy Fuhr took on Lana Jacobs in the battle of crazy, in Barbed Wire Massacre! And last but most certainly not least, my PERSONAL favorite match of the year. A fast paced and shockingly concluded saga for the television championship which saw Aaron Kostan, the Sons of Gold and Oliver Black square off in a fatal four way match.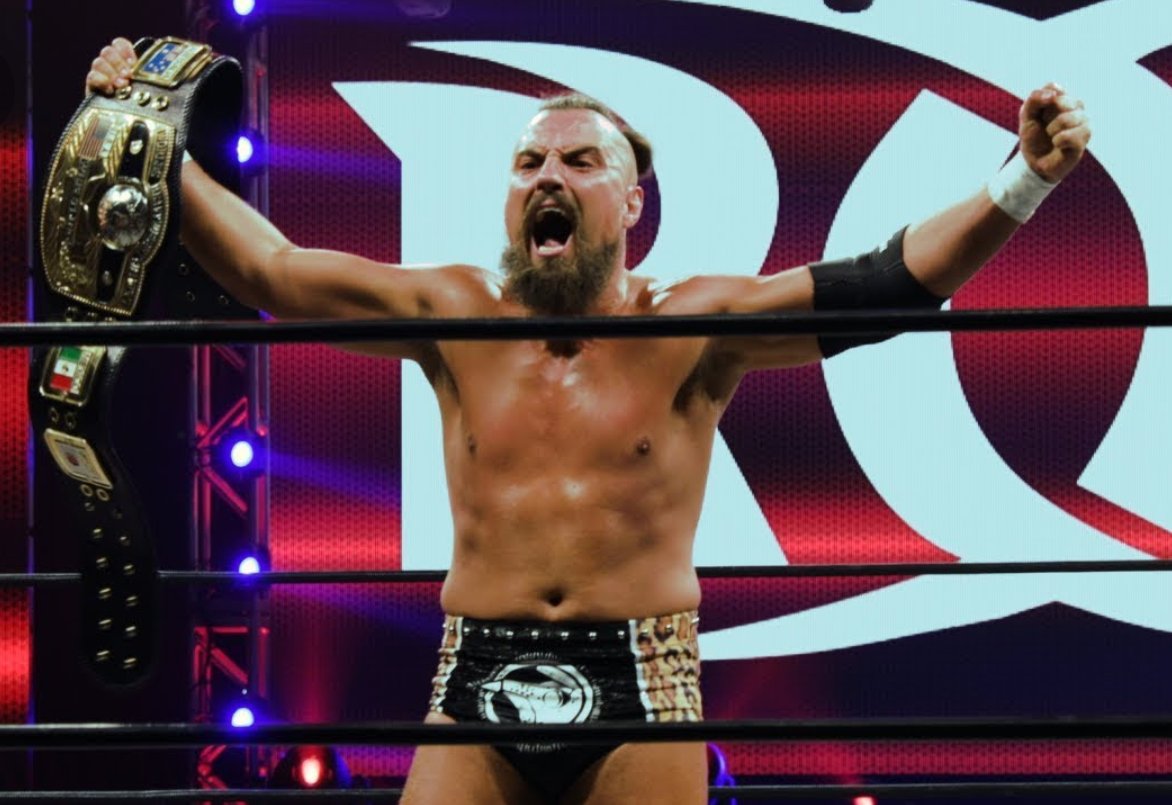 Oliver Black: And in the final selection for this evenings award, the match that started the year off with a bang! A match that had equal parts violence and high stakes drama. Ladies and gentlemen it marked the year as the year of Oliver Black. Aaron Kostan vs Oliver Black for the Heavyweight Championship inside the Highway to Hell Match!
Oliver Black: And match of the year goes too…
Oliver opens the top of the golden envelope to peek inside before ripping it open with a sly smile.
Oliver Black: Aaron Kostan and Oliver Black in Highway to Hell! But all of these matches would have meant nothing if it were not for the stories behind them! Which leads us to our third award of the evening! 2019 Feud of the Year! And the nominees are…
Oliver Black: First a feud that dominated not only the first part of the year but also the infancy of the Television Championship. A feud that so both challenger volley the TV title back and forth for months, and even at one point holding the championship together as co-champions! An exciting feud that started off the Television Championship's legacy as must see, Brianna Rissi and Minx!
Oliver Black: While Minx and Brianna battled to the rights to call themselves Television Champion, two male icons battled for a very different bragging rights. A feud that saw two men battle in a war of words for the rights to call themselves the RIGHTFUL Champion! At times ridiculous but never boring,
[redacted]
and Oliver Black!
Oliver Black: Which segues perfectly into our next feud. In what proved to be a recycled feud for yet another made up championship, one Stasi Herveaux found herself once again in my shadow as she defended her "championship" against one Astrid Sedin!
Oliver Black: Next in a rivalry that covered a good part of the year, two men forever at odds. In a constant battle of good and evil, light and dark, right and wrong. A feud that produced not one but two match of the year candidates, as well as a slew of supporting characters including the Sons of Gold and Brianna Rissi, it is Aaron Kostan and Oliver Black!
Oliver Black: Or final nomination tonight comes not from the ring but from behind the curtain as the power struggle for control over Iconic Pro Wrestling unraveled before our very eyes! In a twisty turning often shocking feud, Joshua Samson and Brooklyn Halloway!
Oliver Black lifts the golden envelope and closes his eyes as he opens it. His eyes show his delight when he finally reveals its contents.
Oliver Black: And the winner is… Oliver Black and Aaron Kostan!
Oliver takes hold of the two trophies for both Match and Feud of the Year in each hand proudly.
Oliver Black: As Aaron is not with us this evening I will be accepting these awards on our behalf. It would be rude if I didn't thank the many special people that made this feud possible, the likes of Anna, Tapioca Joe, Sons of Gold, Wes Meyers and Brianna Rissi! But most importantly I would like to thank MYSELF! For all things would not be possible! Lastly I would like to dedicate both of these wins tonight to one Stasi Herveaux who has constantly claimed my title reigns to be boring and lackluster!
A knocking pounds from the speakers throughout the arena, cutting off Oliver's self-indulgent celebration.
Aaron: "Yooohooo, up here buddy."
He knocks at the camera lens again as the crowd and Oliver begin to turn their attention to the screen behind him previously dawning the Fade To Black Year End Awards logo. Cheers rumble through the fans in attendance as the hand moves away again to reveal Aaron Kostan center frame.
Aaron: "There you go! Now Oliver, you are right. I am not at Chaos tonight...and that is unfortunate. Especially since you seem to be forgetting some people in your victory speech! I'll just chalk it up to the nerves...but don't worry, I can take it from here."
Aaron pulls out a note card and begins to look it over.
Aaron: "I would like to thank Ben and Jerry...wait...that's the grocery list."
The camera cuts back to Oliver rolling his eyes before going back to the screen.
Aaron: "Oh well, I don't need a cheat sheet. We all know it's the fans that we should be thanking for making this whole thing a reality. Without them these matches and borderline criminal actions without consequence by CERTAIN people-"
He pauses, staring daggers down the lens of the camera for a moment or two before his smile returns.
Aaron: "-Wouldn't even be possible! So please, everyone, give yourselves a round of applause."
Of course the crowd is happy to follow along, cheering for themselves briefly before Aaron begins to speak again.
Aaron: "But the way I see it Oliver, I have as much stock in those awards as you...perhaps even more. I mean, I did almost lose my life a couple of times in that cell. So I would say that at least one of those trophies belongs to me."
The camera cuts back to the ring, where the Television Champion is holding onto both trophies pretty tightly, chuckling as he clearly disagrees.
Aaron: "Oh don't worry about shipping costs...I'll just pick it up in person at 'New Year, Who Dis? II'"
The crowd cheers as they realize that "The Artist" is announcing his return to the ring.
He smiles again, happy to hear their approval.
Aaron: "I'll see you all then."
The cameras cuts to the ringside. The IPW fans are going wild for an opportunity on camera, flashing their handmade signs and smiles. The camera man stops to one individual, who happens to be one of the only sitting down. She sits front row, beside a rather large man who is also seated. The woman has her legs crossed as she leans back into her chair. On the screen her name appears in writing to display her name to those that didn't know - "Blaise."
Crumb:
WHAT CAN EVERYONE BE THINKING AS BLAISE IS FRONT ROW HERE AT CHAOS?!?!
Rose: Probably, "She doesn't even go here" and yes… that is a Mean Girls reference.
Blaise doesn't look that impressed. In fact, it seems as if this was the last place she wanted to be. As she comes out of her own world, she begins to notice the attention to which she responds to with a large grin appearing over her rosy lips.
Nelson: What has crawled up her butt?
Crumb: Who? Blaise? I don't even know what she's doing here.
Rose: Oh please tell me she signed so that she can show all these losers what a true champion is like.
The camera eventually cuts to the ring in preparation for the next match.
Torres: The following match is scheduled for ONE FALL with a TEN MINUTE time limit!
"Deceive me
Release me
Unleash me
You've unleashed the wild within"
The lights go out in the arena as blue and white lights send a glow across stage. The low hum of the first verse to
"Unleashed"
by Killswitch Engage hits over the PA System with the glow resonating in time with the rhythm.
"Welcome to the madness
That dwells inside these eyes
Pushed unto the breaking point
You're running out of time"
The black curtain is pushed aside and Silver Kazama bursts out from behind it onto the stage. The crowd erupts into boos and jeers as Silver pauses at the top of the ramp to examine the assembled fans. A sneer flashes across his face as he makes his way down the ramp, verbally berating the front row of people as he makes his way down to the ring.
"This innocent blood is on your hands
Deceive me
Come face to face with the final stand
Release me
It's the part of me you can't comprehend
Unleash me
You've unleashed the wild within
The wild within"
He takes his time climbing onto the apron facing the hard camera. He smirks into the camera throwing his arms to his sides. He climbs into the ring and walks to the opposite side of the ring, putting his torso between the top and middle rope, throwing both arms out again to the severe displeasure of those in attendance.
"Unleashed"
fades out of earshot and the lights return to normal as he moves to his corner.
Nelson: Silver Kazama was successful in his match last week against Jessie Roberts and if he is able to get another win here tonight, he will surely be putting himself on the short list for the Iconic Professional Wrestling Television Championship.
Crumb: Silver will surely be looking for the victory but Tanja Devereaux isn't going to be giving it to him easily. She'll make him work for it.
Rose: Oh please… Silver is going to be running circles around here. I doubt she'll be able to keep up with him.
Pyros hit as Videos of bustling crowds in various locations of New Orleans appear on the tron as
"Bad Religion"
by Godsmack blasts on the P.A. system. Tanja comes out onto the top of the ramp in a style compared to Gail Kim during her early time in TNA before heading down the ramp with some of her black leather coat flows at her feet while the mix of boos and jeers and cheers from the crowd fills the arena. She slaps hands with a few fans at ringside before she reaches the bottom of the ramp.
Tanja walk up towards the ring and enters via under the bottom rope and jumps onto the middle turnbuckle. She poses as she does her usual taunt with a hand and arm in the air as "Bad Religion" continues to play. Tanja steps off the turnbuckle as she removes the leather coat and throws it into a random corner.
Nelson: Tanja Devereaux has been on quite a tear in her tenure thus far. Imagine the things that it could do should she be able to beat a storied veteran like Silver Kazama.
Crumb: That is very true and she's going to be giving her all to make sure she does walk out victorious.
Rose: You aren't giving Silver enough credit. I've seen what he can do in the ring and I doubt Tanja will be winning the match here tonight.
The referee looks at both Icons to make sure they are ready for the upcoming match. He then calls for the bell, making the match officially underway.
DING DING DING!!!
---Silver Kazama vs. "The Cajun Queen" Tanja Devereaux---
The two Icons cautiously approach one another in the center of the ring. Silver runs forward---hitting Tanja in the mouth with a forearm smash! He follows it up with a second as Tanja stumbles back from the impact. Silver bounces off of the ropes---throwing himself at Tanja and taking her down to the mat with a spear! Silver transitions to a front facelock and uses his knees to great effect---driving a few into Tanja's head as he tries to wear her down. The fans show their displeasure for Silver's approach to taking control of the match. Silver ignores them.
Nelson: Well it sure does not seem like Kazama really cares about pleasing the fans.
Crumb: That's for sure. He's showing Tanja that he has gotten to this point in his career by doing what he does best… fighting.
Rose: Any Icon would ignore the fans and focus on the match. If you want to win you can't let the fans get to you.
Silver tries to drag Tanja up to her feet, but she immediately shoves Silver away. He stumbles a few steps before regaining his balance. Before Silver can do anything, Tanja leaps into the air and knocks him back with a knee strike! The fans cheer the show of offense as Tanja responds by sending Silver crashing to the mat with a spinning neckbreaker! Tanja lines herself up with Silver and leaps into the air. She tries to land on Silver with an elbow drop. Silver responds by getting his knees up and driving them into Tanja's ribs. She gasps for air as Silver rolls her into a pin attempt.
One...
Two...
THR...KICK OUT!
Nelson: A brief glimmer of hope there for Devereaux before Kazama is able to get control back of the match with knees to the ribs followed very quick roll up.
Crumb: Silver's ring savvy as a veteran is sure coming out for everyone to see. Tanja needs to keep a watchful eye out for things like that from him.
Rose: She has a habit of losing focus. Maybe her voodoo hoodoo buddies can't help her anymore?
Silver waits for Tanja to start pulling herself back up to her feet. Once she's standing, he sends her stumbling back with a jawbreaker! Tanja hits the turnbuckle and slumps against it for a moment. Silver senses an opening and runs forward, trying to hit Tanja with a clothesline in the corner. Tanja steps forward and cuts him off with a perfectly timed superkick! Silver staggers up to his feet with almost no idea where he is at. Tanja bounces off of the ropes and sending Silver crashing to the mat with a slingblade!
Nelson: It looks to me as though Kazama sensed an opening but so did Devereaux as well and it just so happens that her move was able to connect.
Crumb: Silver faulted there a little bit and it cost him. If he was a millisecond quicker things could've been different.
Rose: Can we watch the replay? She had to have cheated!
Crumb: This isn't football, Rose… you can't throw in the red flag and challenge it.
Silver tries to pull himself back up to his feet. Tanja grabs him and plants him on the mat with
Bourbon Street
(swinging reverse STO)!
Nelson: I think this is it.
Crumb: There's no doubt about it. Silver will need a miracle to kick out of this one.
Rose:
COME ON, SILVER!!
Tanja hooks the leg as she covers.
One...
Two...
THREE!!
Torres: The winner of this match...Tanja Devereaux!
Nelson: Tanja Devereaux has shown the world that she can take on even the most seasoned of veterans.
Crumb: I don't think anybody thought it was possible but low and behold it has.
Rose: This is a travesty! Where's the red flag because I"m challenging this. Something has to be done.
FadeTo Black Year End Awards
Male Icon of the Year
Oliver Black appeared upon the screen on final time, this time however he is not in the purple crushed suit and aviators but his ring gear. The Television Championship moved from over his shoulder to around his waist, one trophy already in hand. One final trophy sat upon the podium before him.
Oliver Black: And for our final award of the evening we celebrate the men who helped make 2019, Iconic! From an Artist to a Nightmare, a Hot Shot loud mouth, a Gatekeeper and one who was simply, Marvelous! These are your nominees for 2019 Male Icon of the Year.
Oliver Black: The first nominee has accomplished nearly everything the IPW has had to offer from being the very first Heavyweight Champion, to being the very first Icon to have held both the Heavyweight and Television titles. And tonight he looks to become the very first Male Icon of the Year. Ladies and gentlemen, Aaron Kostan.
Oliver Black: A man who has become synonymous with Aaron Kostan and his championship reigns. The following nominee spent most of 2019 as a champion. Becoming the longest reigning Heavyweight Champion in history. There seems to be no end in sight for the following nominee as he goes into 2020 still your Television Champion, Oliver Black!
Oliver Black: While Aaron Kostan and Oliver Black spent most of 2019 trading IPWs only official championships, the following nominee made waves during the middle part of 2019 by creating his own. Crowning himself the Rightful Champion, the Hot take found himself toe to toe in a verbal and physical feud with the Real Champion Oliver Black in what would become one of the nominees for Feud of the Year. He is the East Essex Bad Boy himself, the Hot Take
[redacted]
!
Oliver Black: The following nominee was largely unknown to the IPW universe for a good portion of the year. Until and unlikely opportunity arose and the Heavyweight Championship became vacant. It was then when the following nominee not only landed on the map but became the face of IPW. Unfortunately his shocking debut and championship win will forever be looked upon with ill will as he will more likely be remembered for his drug addiction than his victory. The Gatekeeper, Brady Vega.
Oliver Black: Our final nominee this evening is a man that requires no real introduction not only because no one will compliment him as well and as much as himself! But also because he is IPW's current reigning Heavyweight Champion. To describe him in one word it would most certainly NOT be marvelous, Mike Mason!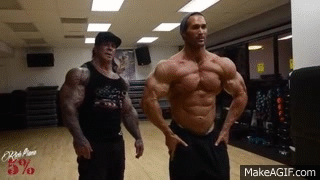 Oliver stopped and closed his eyes clutching the envelope as of saying a little prayer to the IPW gods before he popped the seal of the golden envelope.
Oliver Black: And the winner is….
His face turned very serious and looked deep into the camera.
Oliver Black: ME!
Oliver Black grabbed a hand held microphone from the desk, tucked one trophy in the crook of his arm and grabbed the second with his free hand as he walked off screen. Before long he was walking through the curtain and into the arena, both trophies in tow.
Oliver Black: While most people might thank their parents or god, even the fans that voted for them I will do none of that!
Oliver slowly made his way down the ramp way and towards the ring.
Oliver Black: Because the only person I have to thank for this award is MYSELF! And each and every one of you should be thanking me too! Because if it weren't for me this place would have gone under months ago! Tonight with this award I have once again been proven right when I said only me could save this company! And I did… just… that!
Oliver slowly amended the medal ring steps and stepped between the top and middle rope and into the ring.
Oliver Black: Early in the evening I dedicated my awards to the biggest hypocrite I know in Stasi Herveaux. But this award I would like to dedicate to the entire damn roster. Because it was your mediocrity that made me look so great! And I leave you with a few words of inspiration! If you don't like the fact that I have won not just one but three awards tonight! If it makes you sick that I stand out here with two awards in my hand and a championship around my waist than good! It means I've done something right! And for everyone in the back that didn't win here tonight, anyone who likes to sit in the back and talk about me not being worthy or boring than do something about it! Try harder! Because I will not be ashamed or made to apologize for my greatness, for my success! I have the best win loss record not just in the division but the whole damn company, I became the longest reigning Heavyweight and Television Champions in this companies history spending 10 out 12 months with gold around my waist not because I don't draw, not because I don't deserve it but because I worked my ass off for it! Some people like to come out here and say I am a paper champion, but sweetie judging by tonight I'm the whole goddamn book!
Oliver let the microphone fall cockily from his hand as
"Changes"
by Lucidious strikes the PA; however, the audience drowns it out with their cheers for Jason Dave! Jason walks out from behind the curtain, waving to each of the paying customers. A smile is drawn to his lips as he continues down the entrance ramp in black athletic trunks. He shakes hands with the members of the audience who paid for those premium ramp seats before sliding into the ring. He poses at each of the ring posts before patiently waiting.
Nelson: The look on Oliver Black's face right now… could kill. I do not really think he likes the fact that his next challenger is his tag team partner tonight?!
Crumb: Well… let's wait and see if these two can co-exist because on our next show, New Year, Who Dis? II, they're going to be at each others' throats.
Rose: I doubt they'll be able to get along even if just for a few minutes. I can't wait for this to break down into chaos.
The lights in the auditorium switch off as
"Ultraviolence"
By Cliff Lin begins to play over the PA system, as soon as the riff kicks in, the spotlights goes around the audience and the stage lights illuminate as Chris Crippler steps out from behind the curtain.
He casually strolls down the aisle way, ignoring the fans ringside, stepping up the ring steps to the apron and walking along to the middle. He gazes out at the crowd in attendance with a look of disgust before stepping through the ropes, Chris walks over to the opposite side of the ring, adjusting his wrist tape as he presses his back against the turnbuckles. The referee checks him for foreign objects as the music fades away.
HAIL TO THE KING.
The crowd showed a mixed reaction towards the opening chord of the former first-ever EHWF World Heavyweight Champion, and self-proclaimed "King" of the Professional Wrestling World, Bill Ryder. The opening chord to Avenged Sevenfold's
"Hail To The King"
continued to consume the crowd's attention, as they awaited the arrival of a legend in his own right. The energy in the building picked up once a motivated Ryder made his presence known as he stepped out onto the center of the ramp.
The King stood at the base of the ramp in fashion, allowing himself a moment to connect with the live audience. His beautiful blue cobalt colored eyes looked forward from underneath the black cotton hoodie he kept draped over his head. He kept the hoodie unzipped and open over his shirtless body for good reason, to show off his remarkable chest and six-pack that still to this day was at the top of the business.
The hoodie he wore was a custom-designed with "You Can't Kill the King" slogan written across the back in gold print. Both of his hands covered in his traditional black and gold fight gloves that matched perfectly with his long black wrestling tight pants, knee pads, padded boots, and a black elbow pad he often wore over his right elbow.
He wasn't much for taunting before his matches and wasted no time at all down the rampway. The fifteen-year veteran scanned the empty ring with a composed look across his face, ignoring the disgusting scent of welfare scum surrounding him.
He entered the ring at his own pace still not giving the crowd the time of day. He removed the hoodie from his body, tossing it out of the ring at the nearest pedestrian. He stepped over towards the far left turnbuckle, bracing his back against it, awaiting for his match to begin.
Nelson: These two former Samson Family members are teaming up for the first time in a very long time. I highly believe that they will be able to best Oliver Black and Jason Dave here tonight because of that history.
Crumb: But Chris is still shaking off the ring rust and Bill is practically a part-timer. And Oliver has a history of beating Bill… he was the one he took the title off of in their last company.
Rose: Baby Daddy likes to talk… a lot. I really think he likes the sound of his own voice.
While Jason Dave and Oliver Black reluctantly discuss strategy, Chris Crippler and Bill Ryder glare at them in annoyance. Dave and Black finally look like the two of them are ready to focus on the upcoming match, when suddenly, Crippler charges forward and knocks Black off of his feet! Black grabs the ropes and tries to pull himself back up to his feet. Ryder looks at his partner and nods---the two of them running toward Dave and hitting him with a series of strikes to try and wear him down before the match can even begin.
Nelson: I am not even sure that the match has officially started?
Crumb: If it hasn't Jason and Oliver are already in a really bad spot!
The referee tries to take control of the match as Crippler and Ryder continue to wear Dave down. They then grab and drag Dave over toward the middle of the ring. The referee continues to try and take control of the match by pulling Ryder away from Dave. Despite this, the two try to get Dave into position for a spike piledriver!
Crumb: Oh this is not going to be good for Jason.
Nelson: The blatant fact that Crippler and Ryder are trying to get the upperhand by nefarious means says a lot about their character.
Rose: What did you expect from a couple of bitter has-beens?
Dave tries to fight his way out of the attempt as the referee finally manages to separate people a bit.
DING DING DING!!!
---Tag Team Match: Chris Crippler and William Ryder vs. Jason Dave and "The Nightmare" Oliver Black---
Ryder staggers a step as Black grabs the ropes and pulls them down---using Ryder's momentum to send him crashing out to the floor. Crippler looks at Ryder in shock for a moment before charging at Black, who catches him by surprise with an enziguri!
Nelson: It does not look like we will be getting much of a straightforward match anymore!
Rose: You know, it's completely unfair that the referee doesn't seem to be as bothered by
THIS
as he was earlier…
Crumb: It's not like Jason and Oliver were the two that started this!
Crippler stumbles for just a moment. Dave grabs him and hits him with a
Transcendence
(corkscrew neckbreaker)! Crippler crashes to the mat, but tries to drag himself up to his feet. Unfortunately for him, Dave and Black are ready---running forward and catching him by surprise with a spear from Dave and a
We Are The Witches
(shining wizard)!
Nelson: I am very surprised at the picture-perfect double team move from Jason Dave and Oliver Black.
Crumb: Things weren't looking too good for them a little bit ago, but once the ref was able to get everyone separate… that was all that those two needed.
Rose: It's a travesty of a match… at best.
Crippler hits the mat hard as Oliver Black dives through the ropes and sends Ryder crashing back to the floor. Dave hooks the leg and goes for the cover.
One...
Two...
THREE!!
Torres: The winners of this match...Jason Dave and Oliver Black!
Nelson: Ryder and Crippler's actions proved to be not fruitful as Black and Dave will be walking out as our winners for this match.
Crumb: I don't know if I could even call it a match to be honest.
Rose: It was boring, mediocre and I would
REALLY
like to forget it.
Dave, in the ring, and Black, outside the ring, share a knowing, almost respectable, glare knowing they will be facing each other at New Year, Who Dis? II as Chaos fades to a commercial break.
The scene opens to a shot of a confident Oliver Black making his way to the locker room with a bottle of water in his hand. Just as he's about to enter a plastic bag suddenly appears over his head, and his first reaction is to panic. As the camera is shoved back, it reveals Press and Flaming Youth, The BombTrax, pressing Oliver up against the door.
The big man has Oliver's hands twisted behind his back while Youth quickly winds duct tape around his wrists. All the while Oliver is gasping for air within the confines of the plastic bag.
Once his arms are secured, the big man spins him around and holds him steady against the door while Youth slaps a strip of tape over his mouth, making the suffocation worse.
Press: So…you probably need to give him some way to breathe before this turns into murder.
Youth: You're probably right…besides, we need him coherent so he can understand what we're about to say.
Youth reaches two fingers up and rips a hole in the bag where Oliver's nose should be, and the IPW Television Champion takes in huge snorts of glorious air. Black then immediately moves to try and land a kick into the big man's groin, but he's quick to turn to his side. An open hand slap across the face by Youth knocks Oliver back, and he grabs him by the chin, tearing the bag even more so that you can now see The Nightmare's baleful glare at his assailants.
Youth: Take it easy, Oliver! If we really wanted to hurt you, we'd have done it by now. We're just here to have a chat.
Press readjusts his stance, but now has an even better grip on Oliver to keep him from trying for another escape.
Press: You see, kid, we didn't want to rough you up too much. No need, really. We actually want to talk to you about your future…
Youth grins from ear to ear, a Cheshire type affair that would put anyone off base.
Youth: So here's what we were thinking. While you are one spooky looking dude, and you've got all the goth kids a flutter, we have decided that IPW deserves a different kind of 'TV' champion. The kind that the promotion could be proud of. I know what you're thinking. Where would we find someone with a chiseled jaw, that old school movie star type of style…well, look no further, cause we've found him.
Press: Zachariah Krahe.
Youth claps he's so giddy with excitement.
Youth: Just imagine it Ollie…do you mind if I call you Ollie?
The Nightmare is fuming at this point, eyes nearly bulging out of his head as he jerks his body to unsuccessfully try and escape the vice like clutches of Press.
Press: He doesn't mind.
Youth: Right…to my point. Just imagine the box office draw in a match between you two…
Press: Careful, Youth. You know that Cross Recoba might take exception to you using his catchphrases.
Youth chuckles.
Youth: Box Office. Yeah right…It's nice to see some things never change. He's jerking the curtain, and we're main eventing…
Press: Don't lose your focus. We're talking about Zachariah Krahe right now.
Youth: RIGHT! You see, Oliver, Zach's a humble guy. He'd never come out and ask you for a title shot, but the fact is he's just more television friendly than you. I mean…you have a reputation for being…hrm…how do I put this…
Press: Dark, Shadowy, Theatric….gimmicky?
Youth: That'll work. But Zachariah Krahe…he's The Catalyst. He's the guy who kicks things off, gets people's blood pumping. The kind of guy who puts asses in those seats out there. We realize you're going to defend your title at 'New Year, Who Dis?'…
Press: Wait…that's seriously the name of it?
Youth: Fraid so, bud.
Press looks as if he just smelled a foul odor, but this doesn't deter Youth.
Youth: But here's what we're thinking. Why not make it a triple threat match? Better yet, just hand the title over to Krahe, and we'll call it square. Whaddaya say?
Oliver looks like he'd be saying a whole lot if he wasn't jammed up against a door by a behemoth and didn't have duct tape stuck over his mouth along with a half shambled plastic bag. Youth looks to the big man for a moment with a triumphant grin, and then turns back to Oliver.
Youth: I'm going to take your silence as you agreeing with us. Man, I just knew you'd see things our way, Ollie. You're a real gem.
Youth gently tapped his fist against Black's chin, and if looks could kill, the Television Champion would be a murderer. Press suddenly reaches down and turns the knob on the locker room, and with a shove sends the bound and gagged Nightmare tumbling through the door.
The two men turn to walk down the hallway towards the gorilla position.
Youth: You see, I told you the guy would be reasonable. Anyone who wears that much eyeliner must know he's compensating for something.
Press shrugs as they walk out of view, and the camera cuts to a commercial.
~~
Coming 31st January 2020
~~
Torres: The following is the CHAOS MAIN EVENT TAG TEAM MATCH scheduled for ONE FALL with a THIRTY MINUTE time limit!
The lights go dim as
"Strangle Hold"
by Ted Nugent begins to blare across the arena. Red strobelights flicker all around the building, and finally settle on the entry way. When the song settles into the breakdown, Press, with one of the IPW Tag Team title belts over his shoulder, strides out from behind the curtain, stopping at the top of the ramp and gazes intently out at the crowd.
Here I come again now baby
Like a dog in heat
Tell it's me by the clamor now baby
I like to tear up the street
When the first lines bellow out, Youth, with the other IPW Tag Team title belt around his waist, appears, flashing around in front of Press, and spins a few times reaching out at the crowd who cheer in adulation. He comes to a teetering stop facing the ring, a coy grin on his face, as he looks back at his massive partner who merely nods his approval.
Now I been smokin' for so long
You know I'm here to stay
Got you in a stranglehold baby
You best get oughta the way
Youth takes off into a sprint for the ring, sliding in under the bottom rope, and popping up with his hands over his head. Press stalks up to the ring, rising up on the ring apron, and then stepping over the top rope with one fist pumped over his head. Youth takes a turnbuckle with a single bound, and plays up to the crowd, as Press turns and casually leans against the other corner, waiting for their opponents to appear.
Torres: Introducing first from Las Vegas, Nevada...they come in at a combined weight of five hundred and sixty pounds...making their Iconic Pro Wrestling in-ring debut...they are Press and Flaming Youth…
Before Torres can finish his announcement, Press and Youth grab him by the collar and begin barking in his face. The flustered and scared Torres listens and silently nods.
Torres: They are the REIGNING Iconic Pro Wrestling Tag Team Champions… they are Press and Flaming Youth….THE BOMBTRAXXXXXXXXXXXXXXXXX!!!!!!!!!!!!!!!!!!!!!!!!!!!!!
Nelson: I do not believe that they can call themselves tag team champions just because they are the only active team on the roster and have possession of the Tag Team Championship belts.
Crumb: The titles died out months ago because every team that won them up and vanished. And you're wrong… there is another active team on the roster and I highly think they're more qualified than these two.
Rose: You can't seriously be talking about
ASS
trid Samson and Brianna Rissi's little team?
Crumb: Yeah, I am. And I'm pretty sure that they're undefeated as a tag team so therefore… more deserving. It's like they're trying their luck by claiming they're the champions
Nelson: It is a pretty bold claim. This is a huge gamble for them and it may or may not pay off.
Rose: You two and your cheesy Vegas puns.
The heavy guitar opening of
"The Divine Infection"
by Motionless In White begins to blast throughout the PA system of The Iconic Arena as the fans quickly jump up to their feet, awaiting the arrival of the exquisite Stasi Herveaux. The heavy guitar rift echoes and as it transitions into lyrics, Stasi emerges from the backstage area tugging on the bottoms of a black studded leather jacket atop her usual wrestling attire, being met by a sea of boos as her signature smirk is firmly upon her face. She changes her hands from the front, to clasping behind her back as she slowly yet powerfully walks to the top of the ramp and once she's reached the ramp, she stops and holds her arms out to her side at shoulder height as she soaks in all of the energy (both good and bad) coming from the fans. Holding her right hand up to her ear, she continues to listen as her smirk moves into a wide smile across her crimson lips. She stands there for a few moments before extending her arms back out and walking down the ramp.
About halfway down, Stasi lowers her arms and swings them with determination as she continues to exude confidence more as she gets closer to the ring. She walks off to the right, hips swinging from side to side before she hops onto the ring apron. Standing up and putting her back to the ropes, Stasi quickly removes the jacket and twirls it around her head once before quickly thrusting it down to the ground and stepping through the ropes and into the ring. Stasi then heads over to the closest turnbuckle and climbs onto the second one, extending her arms out once again as she turns from her right to her left, continuing to absorb the energy coming from the crowd. After a bit, she hops down and stands off to the side as her entrance music fades out.
The lights in the arena go out and the arena is completely dark.
Well you can tell everybody
Yeah you can tell everybody
Go ahead and tell everybody
I'm the man, I'm the man, I'm the man
Yes I am, yes I am, yes I am
I'm the man, I'm the man, I'm the man
"The Man"
by Aloe Blacc begins to play over the PA and the crowd instantly begins to boo. As the words "I'm the man, I'm the man, I'm the man" play, a spot light shines on the entrance way revealing the Marvelous One. His back is to the crowd, and his arms are spread out wide revealing the rhinestones words "Simply Marvelous" on the back of the robe.
The Marvelous One spins around with a huge and cocky smile on his face. The light bounces off of his sequined and rhonestoned white ring rob, with purple and blue designs on it. The darkness is replaced with a soft purple glow, but the spotlight stays on The Mecca of Manhood.
The Marvelous One struts to the ring, walking slowly, taking his time and allowing everyone to view him. He climbs the ring stairs and instructs the referee to hold the ropes open for him. The Ref holds the ropes open and the Marvelous One steps through and wins around in a 360 to the middle of the ring. He unties his robe, and removes it slowly, handing it to the referee. The Marvelous One hits a front double bicep in the center of the spotlight as the music fades out.
I'm the man
Go ahead and tell everybody what I'm saying y'all
I'm the man
Go ahead and tell everybody what I'm saying y'all
Nelson: It was no surprise when Stasi Herveaux and Mike Mason were not able to pick up the victory last time they teamed up considering that Herveaux is not Mason's biggest fan.
Crumb: To be fair, she did a lot of work in that match and he did next to nothing, basically throwing her to the wolves named Brianna and Oliver.
Rose: She said she wasn't going to show up… yet here she is. I won't lie, I was enjoying the peace that came with her being out.
Crumb: I have a sneaking suspicion that she won't even do anything in this match. Well, she will if she starts off but once she tags out… I think she'll try everything in her power to not get tagged back in.
Nelson: She wants to send a message to both Mason and to our owner Brooklyn Holloway. I just hope she does not hurt herself or her career in the process because she shows a lot of promise.
DING DING DING!!!
---Chaos Main Event: Tag Team Match: Iconic Pro Wrestling In-Ring Debut Match: Bombtrax (Flaming Youth and Press) vs. New Regime (Stasi Herveaux and "Marvelous" Mike Mason)---
Press decides that he is going to start things off for his team, practically begging the Heavyweight Champion to get in the ring at the same time. Stasi and Mason both begin to argue over who will start for the New Regime; each telling the other to start.
Nelson: It does not seem like Herveaux or Mason can agree on who will be starting this match for their team.
Rose: Are they really even a team though?!
Crumb: Whatever issues they have with each other they need to put it to the wayside and concentrate on the task at hand.
Rose: Fat chance of that happening… especially with those two huge egos.
The two "team members" continue to argue, not paying attention to what is going on around them… or that a hooded figure has jumped over the security barrier. Everyone's attention, except Herveaux's and Mason's because they're still arguing, turns to the figure who is swarmed by IPW security until they move past the mob and grab Stasi by the ankle, pulling her down off the ring apron and causing her head to bounce off. The figure then pulls the hood back to reveal themselves to be Astrid Samson.
Nelson: What in the...
Crumb: I thought that Astrid was in San Francisco for the football game!
Rose: Here we go…
ASS
trid sticking her nose in where it doesn't belong… again.
This infuriates Stasi who immediately starts brawling with Astrid on the outside as the three men look on and shake their heads.
Crumb: It's like we have a match inside of the match!
Stasi hits Astrid with a stiff knee to the gut causing Astrid to stumble backwards, looking to hit her
Avada Kedavra
(heel kick to back of opponent's head). But Astrid is able to duck underneath it and grabs a handful of Stasi's hair. Stasi manages to boot Astrid away before the two start running around the ring. To get away, Stasi climbs onto the commentators' table.
Rose: What in the hell are you doing?! Get off!
Rose tries to push Stasi off but Stasi just kicks her hand away (not too hard). Stasi then snatches a microphone as her nostrils are flaring as she keeps eye contact with Astrid.
Stasi: I'm sick and tired of all the bullsh*t that has been going on around here. So… f*ck you (points to Astrid), f*ck you (points to Mason), f*ck you (points to Bombtrax), you're cool (points to a fan in her merch), f*ck you (points to Rose)... I'm out!
Stasi drops the microphone and in jumps down behind the table and exits out into the crowd. Her husband Anton comes over from the side and disappear into the crowd.
Nelson: Um… what is going on?
Crumb:
WHAT CAN EVERYONE BE THINKING AS IT SEEMS STASI HERVEAUX HAS LITERALLY QUIT?!?!
Rose: Probably, "Stasi Herveaux just quit!"
In the ring Astrid yells "I got this!" to Mason. Astrid turns around just as Press steps forward and delivers a HUGE slap to her face. Press grabs Astrid by the hair and pulls her in. He then sends her crashing to the mat with an elbow drop! He goes for the cover.
One...
Two...
TH...KICK OUT!
Nelson: Well this certainly is a surprise with Astrid Samson entering the match in place of Stasi Herveaux!
Crumb: I'm still confused as to what happened there. Did Stasi really quit IPW?
Rose: Good… freaking… riddance!
Before Astrid can even begin to make it back up to her feet, Press stands over her and begins to stomp away! Astrid tries to crawl over to the ropes to make it back up to her feet, but Press refuses to give her so much as an inch of space. The referee finally forces Press to back away. Press tries to fight his way past the referee, but the referee stands his ground. Youth tries to talk his partner down from the apron as Press takes a deep breath.
Crumb: Doesn't look like Press enjoys being told what to do. The referee has to control the match and he did his job perfectly right there.
Astrid finally reaches her feet and stubbornly beckons Press to bring him. Press angrily charges forward. Astrid gets a foot in the air and kicks him in the jaw! Press stumbles back from the impact. Astrid steps back toward her corner of the ring. Mason tags himself into the match by slapping Astrid's ass but doesn't enter the ring. Press recovers and charges forward, nearly taking Astrid's head off with a forearm smash. Astrid hits the mat hard and Mason hops into the ring and sends Press crashing to the mat with a big boot!
Rose: They had that timed perfectly!
Nelson: Well I am sure Samson would disagree, but…
Crumb: And I don't think Astrid liked having her behind touched by Mason. She's pretty seething as she stands on the apron.
Press tries to pull himself back up to his feet. Mason quickly grabs him and locks in a front facelock to hopefully wear him down. Press is able to put his strength on display almost immediately, lifting Mason into the air and throwing him away from him. Mason lands on the mat and tries to close the gap quickly only to be kicked in the mat with a big boot for his efforts!
Press heads over to his corner of the ring and tags Youth into the match. The two new Icons look at one another and nod. They grab Mason and drag him back up to his feet. They shoot Mason across the ring and wait for him to return on the rebound---lifting him into the air for a double hip toss! They hold Mason in the air and spin him around so that his face bounces off of the mat! They then drop elbows in stereo with Youth hooking the leg as he covers.
One...
Two...
T...KICK OUT!
Crumb: Did you see that teamwork from the Bombtrax?
Rose: They're a fantastic team, Crumbbum, and that's going to carry the two of them to victory!
Youth grabs Mason and locks her into a side headlock. Eager to get back into the match, Astrid pounds the turnbuckle as she stands on the apron. Youth glares over at Astrid and shakes his head before mouthing something in Mason's ear. He releases the hold and BLASTS Mason in the side of the head with an elbow shot! He follows it up with a second before dragging Mason up to his feet. Youth powers her off of the mat and lets Mason hang in the air for a moment before delivering a belly-to-back suplex that he bridges into a pin attempt.
One...
Two...
TH...KICK OUT!
Nelson: Bombtrax have been showing that our Iconic Professional Wrestling Heavyweight Champion is nothing to them. The level of sheer brutality is pretty much out of this world.
Crumb: But we have seen this type of offense before, twice in fact, and both times the person behind it has buggered off.
Rose: Oh I hope that's not the case here. I quite enjoy watching these privileged idiots getting their faces kicked in.
Astrid begins to slap the turnbuckle at a pace that the crowd can clap along with, much to the annoyance of Youth. He and Press look at one another, with Press mouthing that Youth needs to "go hit the bitch!" Youth charges at Astrid to try and knock her off the apron but Astrid hops down at the last possible second causing Youth to hit the ropes. Shaking his head, Youth yells out at her as she stands there with a big smile on her face. Sensing an opening, Mason grabs Youth from behind. He spins Youth around and leaps into the air, hitting him with a knee strike! Youth stumbles as Mason snaps off a swinging neckbreaker! The Heavyweight Champion tags Astrid into the match, who slingshots over the ropes and lands on Youth with a senton! She hooks the leg as she covers.
One...
Two...
THRE...KICK OUT!
Nelson: Samson sure is not showing any signs of the attack affecting her in any way. She is looking focused and ready to go for this match… even if she was not scheduled to be in it.
Crumb: It didn't look like Youth was even going to kick out of that. Getting the shoulder up at the last second keeps this match alive for his team.
Rose:
ASS
trid needs to learn her place and it's not in the main event. She's nothing more than Joshua's wife!
Nelson: Be careful, Rose Marie. The last person to say that about her got their butt handed to them.
Rose: As if I'm scared of her little ass!
Astrid grabs hold of Youth to bring him back up to his feet. She sends him into the nearest turnbuckle! Youth bounces off of the turnbuckle and slumps against it for a moment. Astrid charges in and connects with a hip attack in the corner! The fans cheer as Youth tries to catch his breath. Astrid struts over and grabs Youth to set him up for a monkey flip! Youth blocks the attempt before Astrid can send him crashing to the mat. He slams her to the mat behind first! Astrid's eyes go wide in pain. Youth hits Astrid in the back of the head with an elbow shot before dragging her over to his corner of the ring. Youth tags Press into the match. The big man begins to pound away on Astrid with a series of chops in the corner before shooting her toward Youth---who lifts her into the air and delivers a tilt-a-whirl backbreaker! Press runs over and hits Astrid with an elbow drop before covering.
One...
Two...
T...KICK OUT!
Nelson: Astrid Samson is looking like a rag doll after that elbow shot from Youth.
Crumb: She is like half the size of Youth and a third of the size of Press so the odds are tremendously stacked against her as the legal person.
Rose: I am loving this. She deserves to be smacked around.
Press grabs Astrid and drives his knee into her lower back! Astrid's eyes go wide in pain once again as she desperately tries to get away from Press. Shaking his head, Press locks in a chinlock---being sure to pull back as far as he can to try and damage Astrid's back. Astrid desperately tries to escape as Mason tries to rally Astrid.
Nelson: With her well documented neck injuries, we know that Samson is susceptible to submissions, so while this might not be a big deal to most Icons…
Crumb: It's a
VERY
big deal to her!
Rose: She's stubborn as hell and can't seem to take a hint.
When Astrid seems like she's starting to make it back up to her feet, Press gives her a bit of space before delivering an Orton-esque backbreaker! Press gestures for Youth to get in the ring with him. Youth looks at Astrid and nods. Press gets her into backbreaker position as Youth climbs up to the top turnbuckle. The referee does what he can to try and get control of the match but Bombtrax ignore him. Mason runs into the ring and knocks Youth off balance by charging at the ropes!
Nelson and Crumb:
OOOWWWWWW!!!!
Youth is crotched and clearly in pain. Press releases Astrid and charges at Mason, the two of them crashing to the floor outside!
Nelson: Mason is doing a lot more during this match than he has in his last two combined.
Crumb: Youth is down momentarily and Mason has been seemingly taken out by Press. Both Icons are down outside the ring.
Rose: You know, I had a feeling that this match would wind up in a complete mess. I'm not surprised at all that this is going on.
Youth falls to the mat and drags himself back up to his feet. Astrid does the same and immediately hits Youth with an European uppercut! She follows it up with a second and then grabs him to set him up for
Off With Their Head
(Flipping neckbreaker)! Youth blocks the attempt and slams Astrid to the mat. Shaking his head, Youth grabs her legs. The fans start to boo as Youth mumbles something toward Astrid before locking in a scorpion deathlock!
Nelson: Samson is locked in yet another submission hold, this time by Flaming Youth and he is showing no signs of releasing it.
Crumb: But if you look at Astrid, she could easily twist her body to either turn the move around or alleviate some of the pressure on her lower back. She's been through the wringer and probably doesn't even notice what is going on.
Rose: Come on… hurry up and tap already!
Astrid's eyes go wide in pain as she yells and desperately tries to grab hold of the ropes. Noticing what she's doing, Youth pulls Astrid towards the middle of the ring. The crowd begins to deflate as Astrid seems like she is about to frantically tap. Suddenly, Captain All-Star appears on the apron.
Crumb:
WHAT CAN EVERYONE BE THINKING AS CAPTAIN ALL-STAR IS OUT HERE?!?!
Cap desperately calls for the referee's attention. The referee tries to ignore him but Cap pleads for his attention.
Nelson: What is Captain All-Star doing out here? He should not be on the apron.
Crumb: He's trying to help out the Iconic Queen. Can't you see? He too was a victim of brutal, uncalled for attacks at the hands of Bombtrax.
Rose: How is this old fart still even employed?
The referee finally comes over to see what Cap is screaming about. Cap pulls the ref in close as Astrid suddenly starts to tap on the mat.
Crumb:
WHAT CAN EVERYONE BE THINKING AS ASTRID SAMSON IS TAPPING OUT TO FLAMING YOUTH?!?!
Rose: Probably, "good riddance."
Nelson: But the referee does not see what is going on and so this match is still ongoing.
Crumb: This could wind up blowing up in Astrid's face. I don't know if this is what she had planned.
Rose: She wasn't even supposed to be here anyway. She's supposed to be in San Francisco!
Youth keeps the hold locked in an extra second before releasing. Realizing that the referee is distracted by Cap, Youth goes over toward them, yelling and wildly running his hands through his hair! Cap continues to try and keep the referee distracted but Press grabs the masked veteran and powerbombs him down to the thinly matted floor!
Nelson: Oh no Youth… you should not have taken your attention off of Samson!
Crumb: Oh poor Cap! The impact has knocked him out cold!
Rose: Captain All-Star distracted the referee when Youth clearly had it won for his team! This is total nonsense and he got what he deserved!
Youth turns around and gets hit with a pele kick! The impact sends him stumbling. Astrid hits Youth with a second pele kick---the impact knocking him into the turnbuckle! Youth bounces off of it and stumbles into a roll-up.
One...
Two…
THREE!!
Crumb:
WHAT CAN EVERYONE BE THINKING….
Rose: Shaddup!
Torres: The winners of this match...Astrid Samson and Mike Mason!!!
In shock, Press stops his attack on Cap and slides into the ring. Astrid quickly exits the ring escaping through the crowd before Youth and Press can realize what has happened. Bombtrax walk around the ring, cursing and yelling at the referee.
Crumb: These two aren't too happy with what just happened!
Nelson: Yes and the poor referee is taking the brunt of it…
Rose: Uh…you may have spoken too soon!
Outside the ring, Mason is getting to his feet. Spotting him, Bombtrax scramble out of the ring. Youth waits on the apron while Press drops down to the floor. Mike slowly turns to face the two men when Youth rushes across the side of the ring and drops to nail the champion square in the face with a sliding knee.
Nelson: Mason just got blasted there thanks to Flaming Youth, but now Press is coming over and pulling him to his feet.
Crumb: Evil intentions as Press
GORILLA PRESSES MIKE OVER HIS HEAD AND DROPS HIM CHEST FIRST DOWN ACROSS THE STEEL GUARD RAIL!
Mike clutches at his ribs as he stumbles down to his knees while Press directs traffic. No sooner can the man look up before Youth has slid in with a side kick that clips the man right in the jaw sending him the rest of the way down to the floor. The arena is coming unglued, a mixed reaction of bloodlust cheers and boos for the two men. Press rolls his neck to work out the kinks before allowing his head to slowly turn towards the announce booth.
Rose: Oh-No!
NOT AGAIN!
Crumb:
ABANDON SHIP!
Youth pulls Mason to his feet and drags him in that direction, but it's obvious that the champion is having trouble breathing after that shot across the guardrail. Press doesn't' seem too sympathetic as he jerks the man's head down to tuck between his legs and indicates for Youth to get back on the apron.
Much like last Chaos, the fever pitch in the arena is deafening as Mike is hoisted up onto Press' shoulders while Youth leaps from the apron to catch him in the face with a kick to the face. Once again the IPW Heavyweight Champion finds himself driven through the table, a crumpled mess of bone, flesh, and wood.
Nelson: Goodness gracious! Mike Mason cannot take much more of this abuse!
Rose: I realizes this is the wrestling business, but I think we might have a claim of unsafe work environment here!
Crumb: Wait…what is Youth doing?
Youth steps over to the timekeepers table and snatches up the IPW Tag Team Championships along with Mason's Heavyweight Championship and steps over to Press. The fans, coming down from the violence, begin to boo as Press takes the Heavyweight title and thrusts it over his head. The two men soak in the boos in stride before dropping the title across Mason's broken body.
Nelson: What a night we have had! Thank you all for joining us and we will see you again at "New Year, Who Dis? Two" in two weeks!
Family Man Studios ©2019
Iconic Media LLC ©2019
The names of all Iconic Professional Wrestling televised and live programming, talent names, images, likeness, slogans and wrestling moves and all Iconic Professional Wrestling logos are trademarks which are the exclusive property of Iconic Professional Wrestling © Iconic Media LLC. All Rights Reserved. All other trademarks, logos, and copyrights are property of their respective owners.
[/marquee]