Post by Joshua Samson, ESQ on Feb 18, 2020 13:26:38 GMT -8
REMEMBER:
The Icons of IPW are trained professionals
and their stunts should never be attempted without proper training.
PLEASE.
DON'T TRY THIS AT HOME
Chaos opens to the backstage area in the Iconic arena. The camera follows Blaise as she hurries down the hall, stretching her arms as she tries to prepare herself for the opening match. As she walks, Blaise pays no mind to her surroundings as she cuts off a few workers who desperately are in the midst of preparing for the show themselves. Only one thing she comes across stops her dead in her tracks. She turns around and the camera pans to where her attention is drawn. It's revealed to be none other than one of her opponents, Shyla Clemmens.
Shyla is stretching and tying up her boots, waiting for cues for her entrance.
Blaise: Well, look what we have here. Hey, Shyla. Do you know who I am?
Blaise laughs to herself. Of course she knew who Blaise was. There probably wasn't a living person in this world that didn't have an idea of who she was, she thought as she got a little lost in her thoughts for a bit. She quickly brought herself back to reality as she continued with a smile.
Shyla looks back at her, a small smirk on her face. Oh, of course this kid just needed a moment. Ah well, give it to her. She lifts her eyebrows, waiting for the no doubt humble bomb Blaise was about to drop.
Blaise: I just wanted to say before we go out there, despite everything you said- DESPITE how much of a lil nasty you have quickly proved yourself to be, my offer still stands. And you know, good luck.
Shyla: Oh hi there, little bird…. I'm a "lil nasty", huh? Nice to see you too, sugar tits! You sure you're ready for this?
Shyla re-adjusts her simple black tee-shirt and starts affixing her hair into a haphazard bun before casting a sidelong glance at her opponent, who is now touching up her make-up, of all things.
Shyla: I'm real flattered that you want to team up, but I think we both know that while you may want the help fending off Gideon, I don't actually need it.
Blaise: That's what you think and you're wrong. Shyla, don't you get tired of this whole act? Don't you get tired of being alone in this industry, as a woman? Should we not be lifting each other up, instead of pushing each other's faces down in the mud?
Shyla pauses. This might be the smartest and only slightly misinformed thing she's ever heard this kid say, up to date. She shrugs.
Shyla: I don't trust you. It's as simple as that. Each to their own this time. Maybe, after we see how you do, maybe then we chat about being best wrestling gal-pals, ok? I need to see you're a fucking she-beast, and not a two-faced little bitch, first.
Blaise topples over with laughter, clutching her stomach as she leans over with tears brimming from her eyes. She straightens out when she notices that Shyla isn't laughing. Shyla stares at her with her lips in a firm line, arms crossed, and it's then Blaise realizes that it wasn't a joke. Who did this woman think she was? Of course she was a two-faced little bitch when necessary--she thought that was pretty clear! Blaise folded her arms across her chest and glared at Shyla hard.
Blaise: I can't believe you're being serious right now. Let me make this clear, Shyla. I never wanted to be your friend. It could have been a thing, but that flew out of the window the minute you opened your mouth and passed judgement. I did no such thing to you. I gave you a chance, whereas you proceeded to target my good looks.
At this, Shyla smirks, raising a hand to interrupt, but stops herself, thinking better of it, instead, biting her knuckle, looking elsewhere.
Throughout her career, she'd formed alliances with many, but this girl Blaise, was about as trustworthy as a seagull at Disneyland. The silence stretches between them for a long moment. Outside, the fans begin to erupt with cheers as the show's opening sequence begins, which also means the two women are on any minute now. Blaise pauses to make sure her hair is set in the right place, before she continues.
Blaise: What I thought would be best is that before we go out there, just this time, we get on the same page. If only you listened, but you didn't, because you think you have got it all figured out. You think you know me, and that attitude is going to get you in trouble. It's okay though, don't accept my offer. But when we got out there and he's tossing you around like a ragdoll- DON'T cry for help. I'll be catching my breath on the outside, enjoying the show.
Shyla scoffs and lazily smiles at her.
Shyla: You know, Blaise, you really are quite the mouthy little firecracker. I'll give you that. I'm sure it'll turn out how it's meant to.
Blaise can't help but grin, because her plan was likely going to come into fruition in this match. Leave the bitch for dead. Triumph over all, after hopefully, Shyla and Gideon destroyed one another. She had to be strategic if she wanted things to turn out in her favour. Plan A with Shyla wasn't turning out, which meant things had to switch gears.
Shyla: Hey, do we get snacks before this thing starts? Someone mentioned snacks… Do you know?
Blaise: I'd say you have had enough snacks for the day, but what do I know? I'll see you out there, Shyla.
Shyla grins. Kids these days-- so serious about every little thing…
Shyla: Break a leg...if I don't break it first!
Blaise rolls her eyes as she advances forward to the IPW crew, who are motioning for her to head over to get the ball rolling on her entrance.
~~
ICONIC PRO WRESTLING PRESENTS
IN ASSOCIATION WITH ICONIC MEDIA LLC
A NIGHT OF PROFESSIONAL WRESTLING
The feed cuts to a backstage camera as it hones in on David Gideon Smith, seated atop a storage crate as he finishes taping up one of his hands. He tears it off, tucking the loose end into a fold, and gives the tape-job a once-over, experimentally opening and closing his hand as he inspects his handiwork for any imperfections.
The music of the show is hammering on dully in the background, and suddenly Shyla Clemmes stumbles into the scene, looking over her shoulder, not looking where she's going.
Shyla: Ah, finally, a place where there's some peace and quiet.
David grunts and chuckles, causing Shyla to look upwards, where she spots David sitting atop the crate.
Shyla: Well sh*t, look who it is!
David shakes his head, not taking his attention off his hands. It was too soon to show time. He found it difficult to be around others before a match, for reasons quite imperceptible to others. The excited clenching and unclenching of his hands told the tale though-- if anyone had known to look. If they'd known to look, they'd see that his eyes were also dilated, just a bit wider than might be normal and that he was restless. It was taking everything he had to sit still and not pace like a caged lion before the curtain opened. Excitement. It was close. It was almost time.
Shyla: Hey, are you okay? You're pretty quiet up there. I know we haven't exactly talked, but you know, if you need a minute to say mean things to me like that dumb broad, Blaise, now's your chance.
David shakes his head again and sighs raggedly.
DGS: Pass. Who wins, wins, and who loses, loses. Nothing you or I or she says will change that.
Shyla: Truth. But even so, Blaise… I think she's got something up her sleeve. Quite the little schemer, that one. Just, I dunno, take that with a grain of salt.
DGS: Hard to tell. I've beaten her before, and I'll beat her again, but still - underestimate her, and she'll make you pay for it.
Shyla: Yeah, I definitely get that sense. Angry little sh*t, that one.
DGS: Helps that her finish hurts like a bitch. Don't let her hook the inside arm, if you know what's good for you.
Shyla: You know this is weird, right? I mean, we're warning each other about Blaise, but you and I… I'm going full tilt on you, and I expect the same from you. This little buddy-buddy moment...I dig it, but as soon as we step in there--we ain't friends.
David snorts, still not looking up as he finishes taping his other wrist.
DGS: That is how it tends to work, yes.
He once again tears off and tucks in the loose end of tape, at last turning to look at Shyla.
DGS: I hope you're ready.
Looking up at him, Shyla, just for a second, has an imperceptible chill run through her. She scowls. Weird. There's something up with this guy, but she can't put her finger on it. She'd have to watch him.
Shyla: I was born ready, baby. We'll see you out there.
Smith watches as she departs, saying nothing for a long moment. Then, to the now-empty corridor:
DGS: We'll see a lot of things.
~~
Crumb:
WELCOME EVERYONE TO CHAOS "LOVE HURTS"!!
"Sad But True"
by Metallica blares as the show pans about the capacity crowd of about a thousand or so people. Signs, banners, and posters are sprinkled throughout the crowd such as "
#GiveBirannaAChance
!", "
What The Hell Is A Bombtrax Anyway?!
", and "
My Heart Belongs To Mr. IPW
"
Nelson: Hello, ladies and gentlemen!
Crumb: Happy Valentines!
Rose: Pfffttt….
The Stooges are suddenly cut off when the lights go dim as
"Strangle Hold"
by Ted Nugent begins to blare across the arena. Red strobe lights flicker all around the building, and finally settle on the entry way. When the song settles into the breakdown, Press strides out from behind the curtain with one half of the IPW Tag Team Championships draped over his shoulder and a steel chair in his hands. He stops at the top of the ramp to gaze intently out at the crowd while his partner, Youth, appears beside him wearing the other championship and shares his partners intensity. Definitely not his usual boisterous self. The two men don't do any of their normal fanfare as they make their way down to the ring, all business.
Crumb: Everyone batten down the announce table! The BombTrax are here!
Nelson: Honestly, I am surprised. They took quite the beating after their match thanks to the Queen Bees.
Rose:
HEY!
It was The BombTrax that walked out of that match with a win, not
ASS
trid and her idiot partner Brianna!
Nelson: Be that as it may, these men are not scheduled for competition here tonight, so one must wonder what all of this is about?
Press swings his massive leg over the top rope to enter the ring while Youth springboards right over it. Upon landing he walks towards the corner where the timekeeper's table is and demands microphones which are promptly given. He tosses one to Press, who has unfolded the chair and now takes a seat in the center of the ring. He lifts the microphone but pauses as a cacophony of boos come his direction. As if a little irritated, the big man shrugs it off while Youth shakes his head behind him.
Press: I don't know what you people are booing. Is it because we finally gave those high-faluting hussies, The Queen Bee's, their first loss? Or is it because we sent Captain All-Star on a well-deserved retirement? Or maybe, just maybe, you're booing because we aren't booked on this show…
The boos intensify as Press leans back in the chair, a smirk on his lips.
Press: Well, nothing we can do about that kids. You see, that little number The Bee's did to me at the end kept me from being cleared to wrestle. Concussion or some such. But don't you worry, I'll be good to go by next show, and after tonight, I'm sure all of you will be to. Cause if you haven't figured it out, that's exactly what is going to happen while we're here in IPW. You all are going. To the hospital, to another promotion, to retirement, to the morgue. Doesn't matter. You're all going somewhere, and we promise you, if you don't do it yourselves then we're going to do it for you.
Press lets the mic drop while Youth lifted his behind him.
Youth: Finally.
He pauses, casting a sidelong glance at the crowd who seems to perk up a little at the more popular of the two.
Youth: Finally, someone around here gets it. I mean, we were freakin' worried. Worried that we were just gonna come on in your house and run roughshod. I mean, we still haven't heard anything out of the IPW Heavyweight Champion, Mike Mason, so there's that. But what The Queen Bee's did after they lost was exactly what we were looking for. A little resistance. A little payback. Someone to stand in the breach and say, 'You shall go no futher!'
Youth lets out a laugh, coming to a pause to place a reaffirming hand on his partners shoulder.
Youth: Only…we're still here.
He flashes a trademark boyish grin at the crowd.
Youth: See, after New Year's, Who Dis? 2, we're kind of hoping that the introductions are over. That we don't have to keep rehashing the same old schtick. You know why we're here, what we're after, and what we're willing to do to get it. So, no more talking. What do you say, Press? Since we've got an entire show off, why not do what we do best, and stir up some mayhem.
A wicked smile begins to creep onto Press's face, and he starts to nod.
Press: NOW THAT…sounds like a plan.
Nelson: Wait…what?!?
Both men flip their microphones to the canvas which causes a god-awful screech to go off throughout the arena. The fans boo as the two men make to exit the ring, Press making sure to fold up his chair and take it with him for later.
Crumb: Uh..guys…they're coming this way!
Rose: Are you kidding me? Is this fat bastard really going to try and…
Rose doesn't get to finish her sentence before realizing that the other Stooges have already abandoned her, and she quickly tosses her headset to the table before running after them. Press and Youth step around the commentator's desk and take a seat to a chorus of boos. Press is the first to get his headset on, the poor mechanism being stretched to capacity.
Press: Hey, folks, we're back live in Santa Monica…Geez, what the hell is wrong with this crowd?
Youth: I don't know…a couple pricks have apparently taken over the place and they don't seem happy about it.
Press: Whatever…HEY, TORRES! GET YOUR FAT ASS UP THERE AND DO YOUR JOB!
The ring announcer looks shocked at being barked at as he makes his way up the steps and into the ring. After collecting himself, he looks down at his cards and takes a deep breath.
Torres: The following contest is a TRIPLE THREAT debut match scheduled for ONE FALL with a TEN MINUTE time limit!
The lights go down as the low opening drone of
"Razorface"
rumbles through the arena. Random pulses and strobes of light flare across the Tron and throughout the rafters, eventually centralizing to the center of the Tron as a white pulse that grows brighter and faster in time with the sonar-beep. This builds to a crashing synthetic dirge, accompanied by orchestral strings, that signals the arrival of David Smith: he paces slowly out onto the stage, garbed in featureless black boots, tights, and kick/knee/elbow pads, a similarly featureless black duster swirling behind him.
Torres: Introducing first, standing at six foot five and weighting in at 242 pounds, hailing from Omaha, Nebraska…He is DAVID GIDEON SMITTTTTTTTTHHHHHHHHH!!!!!!!!!!!
Smith pauses at the top of the ramp, staring predatorily down at the ring. Then, after a moment, he starts down to the ring, not once breaking stride or acknowledging the crowd as he reaches the outside mats, ascends the steel steps, and enters through the ring ropes. He crosses the ring and goes up to the second turnbuckle, where he scans the crowd like a hawk before hopping down to the mat, removing and tossing the duster to the outside, and beginning to limber up.
Press: Have we seen this guy before?
Youth: I don't know, but the way he just looked at the ring it made me a little uncomfortable. Like the way you look at a cheeseburger.
Press: HEY! Nothing should stand in the way of a man and his burger…
The fans are rabbid with cheers as the sound of
'Raw Material'
by Deap Vally hits the PA system. Signs go up in the crowd welcoming the 'Caustic Siren' as she steps out onto the entrance stage. She's wearing a vicious smirk.
"Get your hands off my raw material
It's up to me if I'm animal or mineral
Baby, don't take it too personal
But your behaviour is typical, typical"
Her stride is less that of a human and much more that of a predator. She moves slowly, slapping the outstretched hands of fans as she goes. Her focus, however, is on the ring.
Torres: Now making her way to the ring, standing at five foot eight and weighing in at 135 pounds, hailing from Tribeca, New York City, New York…She is THE CAUSTIC SIREN…SHYLA CLEMMENNNNNNNNSSSSSSSSSSSSSSSS!!!!!!!!!!!!!
Methodically Shyla continues, smiling here and there, posing for selfies with a couple fans, until finally she finds herself at the ring steps.
"Get your hands off my raw material
It's up to me if I'm ethereal or visceral
These beats are so delectable it's criminal
Your attempts to change them, it is so pitiful"
She slowly climbs the ring steps and quickly slides in between the ropes. Once inside the ring, the lights dazel fans as she goes to the center of the ring and holds her arms outstretched. As
'Raw Material'
boils to its apex, Shyla moves to her corner of the ring and lightly stretches as she watches Smith do the same.
Youth: The fans sure do seem to like her. Maybe we should take notes.
Press: Here's a note for you, the poor girl looks like she needs to eat something. I mean…this Gideon guy has her by like 110 pounds.
Youth: Yeah, I know. And she had that same cheeseburger look on her face. I'm telling you; I'm starting to get hungry…
The lights dim in the arena as
"Cocky Af"
by Megan Thee Stallion blares through the speakers. Blaise saunters out from behind the curtains. She stops at the top of the ramp, where a white spotlight shines. She lowers her sunglasses before turning to display her initials "GG" that are looped and written in gold on her jacket. It stands for many things, the list really went on- what she's known to the real world- Gwendolyn Geier, what she is to the pro-wrestling world- the Golden Girl, the Golden Standard. And so much more. You didn't want to get her started. Blaise stretchs her hands out before turning to face the crowd again. She has a grin red-painted lips as she adjusts her glasses to cover her eyes again before walking down the ramp.
Torres: and introducing the final participant, standing at five foot six and weighting in at 125 pounds, she hails from Venice, California…THE GOLDEN GIRL, BLAISSSSSSEEE!!!!!!!
As she walks forward, the spotlight follows along with her. Blaise sings along to her song, with a hop in her step. She reaches the side of the ring and hops on. With one unimpressed look to the crowd, Blaise enters the ring and discards her sunglasses to the side. She walks to the turnbuckle across the ring and is halfway up, before jumping down with a smirk much to the dismay of the camera-ready fans. Blaise carefully takes off her jacket and hands it to the ring attendant before turning to face her opponents.
Youth: …..
Press: What's wrong with you?
Youth: Did Torres just call her the Golden Girl?
Press: heh, heh, heh…Yeah?
Youth: And her name is Blaise?
Press: Yeah, couldn't figure that out. Is it Blaze or Blasé?
Youth: Well one would be gimmick infringement, and the other would be apathetic. Something tells me the latter is how I'm going to feel about this match.
Press: Oh, come on. Don't do that. At least she didn't look like she wanted a cheeseburger.
DING DING DING!!!
---Debut Match: Triple Threat Match: David Gideon Smith vs. "Caustic Siren" Shyla Clemmens vs. Blaise---
Youth jumps at the sounding of the bell while the Icons all begin to square up.
Youth: Jesus Christ! That scared the sh*t out of me.
Press: Dude…You can't say sh*t on Santa Monica television. Now hold on a minute while I even this up…
Press removes his headset and slips around the announce desk, scooping up the steel chair that he had propped up in the front. The three competitors lose focus for a minute by the distraction, looking down at the floor where he yells something up at them and then slides the chair under the ropes to the center of the ring. This actually brings a cheer from the crowd while the referee stares on in dismay. Press returns to his seat and slips the headphones back on.
Press: Alright! Let's get this party started.
All three competitors stare down at the weapon now in the center of the ring just before David Gideon Smith makes a play for it. He's quickly cut off by a running single leg drop kick to the face by Clemmens, who is promptly caught from behind by Blaise with a rear naked choke. Shyla stumbles around the ring with The Golden Standard on her back while David clutches his jaw and uses the ropes to regain his feet.
Youth: Golden Standard, Golden Girl, Golden Showers?
Press buries his face into his palms as Clemmens backpedals into the nearby corner, crushing her attacker, Blaise against the turnbuckles. It forces a momentary break, but as Shyla steps out to try and catch her breath she's bulldozed by a clothesline from out of nowhere by a fast-moving Smith. The blow slams her back into the corner, subsequently crushing Blaise again, and when Gideon pulls her out by the hair of the head The Golden Standard slides down to a seated position against the bottom turnbuckle.
Press: Well, that'll happen when your opponent is twice your size.
Youth: Maybe they should try and work together to whittle him down.
Press: Was that real commentary coming out of your mouth?
Youth: Yeah, man! I think I'm getting good at this!
Smith hooks Clemmens around the head and delivers a snap suplex that ends up bringing her tailbone first down to the steel chair that was never picked up. Shyla grabs at her lower back in pain as Gideon quickly pops to his feet and rushes in for a Cannonball Senton to Blaise in the corner. She, however, manages to use the ropes to yank herself out of the way, and Smith finds himself hitting the turnbuckles hard and then awkwardly slamming down onto the back of his neck and shoulders.
Youth: Ouch!
Press: Yeah, that's a sure-fire way to get a crick in your neck.
Youth: Well Blaise is holding her ribs after being crushed into the corner twice but is the only competitor on her feet!
Press: Clemmens is finally getting up after striking the chair, and OH! Blaise with a superkick that sends her crashing back down to the mat.
Youth: There's a hook of the leg…
One…
Two…
Press: Kick out by Shyla at two, and now Blaise pulling her back up to her feet to shoot off the ropes.
Youth: Good call, Press. You're a real professional at this commentary thing!
Clemmens returns off the ropes while Blaise moves to the center and posts up to do something, but she's caught by surprise when Shyla leaps into the air and hooks her legs around her head, swinging around for a head scissors takeover. Blaise skids across the ring as Shyla gets quickly to her feet and rushes towards the ropes and springboards into a wicked moonsault that crushes Blaise into the mat. She hooks the leg for a cover.
One…
Two…
Thr-NO!
Press: Pin was broken up by a now recovered Smith who yanks Clemmens up by her hair and the seat of her tights and tosses her through the ropes to the outside!
Youth: Gideon now pulling Blaise up to her feet and deliver three rapid palm thrusts to her chest that send her stumbling back into the corner.
Press: Looking at Nelson's notes here, it says that David Gideon Smith is quite the striker…should be interesting to see what happens here.
Smith winds up and delivers an earth-shattering chop that causes the entire arena to chime in with a 'woooo'. He hits her with another, and another, before taking her by the wrist and sending her hurtling towards the opposite side. She strikes the turnbuckles with authority which pops her out, sending her stumbling towards the center of the ring where David meets her with a running
bEdge Logic
(Bicycle Knee).
Press: Damn…took her head off!
Youth: Yeah, and Blaise just crumpled to the mat while Smith drops over her for the cover.
One…
Two…
Thr-NO!
Press: Big save by Clemmens who just came off the top out of nowhere with a leg drop down across the back of Gideon's head!
Youth: Smith coming up to his feet, and here comes the Caustic Siren with a few rapid-fire kicks of her own which knock him back into the ropes!
DGS lays against the ropes after a particularly nasty shoot and Shyla takes a few steps back to get some room to work. Unfortunately, it's right into the waiting arms of Blaise, who laces her right arm between the woman's legs and drags her to the mat for a roll up.
One…
Two…
Thr-NO!
Youth: Clemmens got out of that one on her own with a kick out, and now both ladies coming to their feet…OH!
Press: BIG DOUBLE CLOTHESLINE FROM SMITH TAKES BOTH OF THEM DOWN TO THE MAT!
David Gideon Smith looks like the time for maneuvering is over as he reaches down and scoops up the steel chair that was still just lying about the ring. He holds the chair aloft, waiting to see which of the ladies is going to rise first, banging it off his boots like he's getting ready to go up to bat. Both women groggily push up to their feet, and Smith see's the opportunity to take out both birds with one stone. He winds up and swings the chair with all his might, but at the last second Clemmens sees it coming and ducks. Blaise, seeing her opponent drop low, follows suit, and the chair harmlessly passes by overhead. There's enough momentum in the swing that Smith spins all the way around, and when he catches his balance he's holding the chair right in front of him.
Youth: DOUBLE DROPKICK BY BLAISE & CLEMMENS TO THE CHAIR WHICH FLIES BACK INTO SMITH'S FACE!
Press: That just sent the chair flying out of the ring, and DGS is down for the count!
Youth: Yeah, and Blaise just dove onto him for a cover!
One…
Two…
Thr-NO! Blaise is yanked off of Gideon by Clemmens, who quickly drops down and goes for a cover of her own. She also only gets a two count thanks to it being broken up by Blaise. Now the two women stand nose to nose with one another in the center of the ring talking smack.
Press: Blaise just backed off a little from this confrontation, looking out at the crowd and talking junk…NOPE!
Youth: The Golden Child tried to get a cheap shot on The Siren, but she blocked the punch and is firing in rights of her own that are knocking Blaise all the way into the ropes!
Press: Looks like she's going to shoot her off, BUT SMITH IS BACK ON HIS FEET AND CATCHES HER COMING IN WITH A SPINE BUSTER!
Blaise clutches at her spine as she rolls for the ropes, and Smith pops up to try and get eyes on his other opponent. It doesn't take him long, as Clemmens is running right at him, leaping to hook him around the head, and spins her entire body around for a Tornado DDT. Smith rolls towards the ropes off the impact, and he and Blaise both end up on the outside grabbing at their respective injuries. When Blaise catches sight of Smith, however, she rushes around the ring post and waffles him with a clubbing forearm that drives him hard chest first into the apron. The two begin to scrap, trading blows on the outside, all the while leaving Clemmens in the ring, who starts to climb up the nearest corner.
Youth: Clemmens is nearly at the top about to do some of my style of wrestling as Blaise and Smith try and beat the hell out of each other down below…
Press: Got to keep your head on a swivel in a three way, and the other two are about to find that out the hardway!
Just as the Smith and Blaise realize that Shyla is above them, The Caustic Siren leaps into a perfect Corkscrew Plancha that crash lands on the party below. All three Icons are wiped out in the aftermath, and the fans are completely beside themselves as a result.
Crowd: THIS IS AWESOME! THIS IS AWESOME! THIS IS AWESOME!
Youth: Well, I guess that was awesome.
Press: It wasn't bad, but I think we need to speed this up. At this rate, this thing'll never end.
The big man tosses his headset back onto the desk and hops up, walking alongside the ring to the area where the Icons are laid out. He reaches down, and one by one, yanks them to their feet and tosses them back into the ring, the last one being Clemmens. The Siren has enough wherewithal to look up and see Press give her a wink before he makes his way back to the commentary booth.
Youth: Geez, man. You're all heart. Like a real public servant.
Press: I know right. If Oliver Black hadn't already handed out all this bullsh*t awards, I'd be a right shoe in for 'Most Helpful Icon'.
Clemmens starts crawling over to the closest body, Smith, and drapes her arm over him for a cover.
One...
Two...
Thr-NO!
Blaise, still lying on her back, kicks both feet into Clemmen's face and the Siren falls off of Gideon holding her nose. Blaise pushes up to her feet as Clemmens does the same, and when she looks up to see The Golden Standard, she rushes forwards...right into a Release Belly to Belly Suplex that sends her flying across the ring. Shyla slams to the mat with authority, and Blaise spins around to capitalize. As she does she notices that Smith has pulled himself back to his feet with the use of the ropes, and she charges in with a Spin Wheel Kick that sends him right up and over the top rope to the outside. Clemmens is back to her feet now but clutching at her lower back, and Blaise sneaks in behind her, grabbing her by the shoulders while dropping back with both knee's up for a
Back Cracker
(Double Knee Back Breaker)!
Press: Hot damn! The Golden Ticket is targeting Shyla Clemmen's back, and doing a pretty effective job at it.
Youth: Yeah, and with Smith on the outside she now goes for a cover with no chance of interference.
One...
Two...
Youth: Thre-NO! The Siren able to get her foot onto the bottom rope, and the referee caught it an is calling off the pin.
Press: Uh-Oh. Blaise is looking pissed about that as she's now bitching at the referee to do his damn job...
Blaises barks into the referee's face while he warns her to back off and return to the match when David Gideon Smith slides back into the ring from behind and rushes in with a
Last Word
(Clothesline From Hell) right into the back of The Golden Girl's head and shoulders. Blaise is flung forwards from the blow, clobbering the referee and clanking heads with him as she falls to the mat clutching at her skull. Smith quickly grabs her by the leg and yanks her away from the ropes before dropping for the cover, but the count never comes as the referee lay unconscious a few feet away.
Press: Well...this is a conundrum. What are they going to do now?
Youth: I don't know man, but seriously, I'm getting hungry. This can't go on forever.
Press: You know, since we've mastered this commentary thing, I think you should try your hand at other positions in the company.
Youth: Oh yeah? Like what?
Press: I've always wondered what you'd look like in the zebra stripes.
Youth: That's perfect! Man, way to spot an opportunity.
With that, Youth flips his headset off and runs to slide into the ring about the time that Smith comes up to his feet to curse at the downed referee. He turns upon hearing someone else entering the ring, and raises a fist as if looking for an attack, but Youth throws his hands up as if to say, 'Pump the brakes'. He steps over to the referee and pulls the man up into a seated position only to strip him of his shirt, and then nudges him under the bottom rope to the outside. Now donning the stripes, Youth points at the IPW patch on his shirt, and signals for Smith to continue the match. DGS just stares at Youth for a moment in disbelief, but with a shrug he quickly drops back down onto Blaise for another pin attempt.
One...
Two...
Press: Thre-NO! Blaise kicks out. Man...too much time had passed. HEY, REF! DO YOUR DAMN JOB!
Youth trots over to the edge of the ring where the announce table and holds his hands out at his sides comically, and as The BombTrax bicker back and forth with one another about his officiating, David Gideon Smith looks fit to be tied. Just as he's about to stalk over and confront Youth, he's taken by surprise when Shyla Clemmens suddenly pops up to her feet, leaps into the air while hooking him behind the head, and then falls back with both knees tucked towards his face.
Press: Crumb has written down there that Clemmen's calls that the Shattering Point...I'm just kidding. Crumb isn't literate enough to take notes. And there's a cover by The Siren!
One...
Two...
Thre-NO! Just in the nick of time Blaise manages to get to her knees and springs across the ring to shove Clemmens off of Smith, and now the three superstars lay on the mat battered and exhausted. Youth trots from individual to individual, checking them for injury, and asking if they want to continue.
Press: Well...while there's a dramatic lull in the action, let me take this opportunity to say a few words from our sponsor. Do you ever feel depressed or overly tired? Anxious and cramped? Ever feel like the world is closing in, and there's absolutely nothing you can do about it? Well folks, do I have the cure for you. Just watch Astrid Samson and Brianna Rissi. Just one glimpse into their sh*t show of a life and you'll feel ten times better about almost any situation that you're dealing with. Remember while watching Astrid Samson and Brianna Rissi that you may experience bouts of dizziness or drowsiness, vomiting, nausea, and diarrhea. Not normal diarrhea either. Like earth shattering splatter fest mud butt. If you experience any suicidal thoughts after watching Astrid Samson and Brianna Rissi, immediately turn off your television and consult your doctor. Wait....the three competitors are starting to stir. Back to our regularly scheduled match...
Blaise is the first to her feet, but she is soon followed by Clemmens who still looks to be having back problems. The Golden Standard positions herself behind Shyla as she comes up and quickly brings her arms up under her, tying her up in a full nelson. As The Siren fights to try and get free she's shocked when she's hoisted up and over into a dragon suplex which slams the back of her head off the canvas while Blaise bridges for a pin.
One...
Two...
Press: Thre-Nope! David Gideon Smith in there with a stomp to Blaise's gut to break up the count, and now he pulls her up by the wrist to slam against his shoulder, shoves her back out, and DAMN NEAR TAKES HER HEAD OFF HER SHOULDERS WITH ANOTHER DEVASTATING CLOTHESLINE! There's the cover...
One...
Two...
Three!!!
Clemmens makes a last minute dive to try and break up the count, but Youth's hand has already struck the mat. The unusual referee pops up and signals for the bell while Torres makes the announcement.
Torres: And the winner of this match via pinfall....DAVID GIDEON SMITH!!
Press: Well, Clemmens doesn't look too happy about the outcome as she drops down out of the ring and slaps the apron. I can get how that is frustrating, and now the referee is going to raise Smith's hand...WHOA!
Press shoots up out of his seat as Youth goes to take Gideon by the wrist, but the victor jerks his hand away and the two commence to a stare down in the center of the ring. Beneath them Blaise rolls for the outside while Youth puts his hands up to pump the brakes a little, and shrugs his shoulders while exiting to join his partner at the commentary booth. Smith watches him go with a fist cocked and ready to go, but upon seeing there isn't going to be any shenanigans turns and takes a turnbuckle to celebrate his victory. Youth slips one of the commentary headsets over his ears and lets out a loud 'woosh' sound.
Youth: Man...that referee gig is a thankless job. You count the three for a guy and he acts as if you didn't do anything for him.
Press continues standing, staring holes into DGS, but eventually shrugs his shoulders and looks down at his partner.
Press: I think we've shot the ratings up enough for right now. Let's say we make our way to the back for that cheeseburger.
Youth: Damn right man, I've worked up quite the appetite!
The two men flip their headsets onto the table and make their way past the ring and to the ramp, Press never taking his cold eyes off of Smith who continues to celebrate. The shot then cuts to backstage.
Smash cut to the backstage area where we find THE Willie Pete entering the Arena. He's looking good, he's wearing a fine black pinstripe Tom Ford Shelton suit, tie by Stephano Ricci and shoes by Salvatore Ferragamo. His eyes are hidden behind a pair of Ray Ban leather Wayfarers. Finishing off the look is a Gucci Snake Print Silk Scarf.
Where did all of this money come from?
Behind Willie Pete is none other than Bobby Benson, looking loud and proud in his bright pink suit 1990's mullet, 1980's Ray Bans, oh and lets not forget about that 1970's pornstache he sports. Hell yeah, pornstache!
And yes, you guessed it, he's speaking into a megaphone which makes him that much more deafening.
Bobby Benson: Make way! Make way! My Client is coming through! This is THE Willie Pete! Tonight he's facing Zachariah Krähe in what will be the fight of the night! Now give him room, get out of his way!
THE Willie Pete doesn't say a word as he continues to walk. He looks like a goddamn fashion model. Amazing. It's almost as though the man who faced Scott Wilson at the last show has been replaced by a new upgraded version.
There are many to thank for this change: Tony Chu, Bobby Benson, and Shyla Clemmens. But there was also a 'special' hallucinatory experience that seemingly 'upgraded' Willie mentally.
Bobby Benson: The entire roster of Iconic Pro Wrestling is hereby on notice! From the top to the bottom! Your championships are in danger! Your win/loss records are about to fall way out of balance! THE Willie Pete is here to crush anyone who gets into his way! Don't say you haven't been warned!
THE Willie Pete is suddenly held up by some ring hands who don't realize they're in his way. Finally Bobby Benson walks up to one of them and puts the megaphone right up against the poor blockhead's ear and unleashes the fury.
Bobby Benson: GET THE HELL OUT OF THE'S WAY!
The pair continue to move through the seemingly never ending hallway.
Bobby Benson: And Cross Recoba! You wiggled out of having to face my Client at that other promotion, but you're not going to get away from him here! Unless you quit, of course, in which case, you would prove to be the chickenshit we think you are! Your future is rocky now! He will kick your family jewels up into the back of your throat! That's a promise! There's nothing you can do about it! EMPHASIS on NOTHING!
They continue walking, nearing THE's locker room. Yep, THE's. That just happened happened.
Bobby Benson: Now back off and allow THE Willie Pete some peace before he has to destroy his dear friend, Zachariah Krähe, tonight!
Close.
~~
Torres: The following match is scheduled for ONE FALL with a TEN MINUTE time limit!
"With Mama Said Knock You Out"
by LL Cool J playing in the background, Jessie Roberts walks out onto the stage and starts to bounce around, trying to get loose. She waited for a few moments before she walked down towards the ring and slaps hands with a few fans. She does this before she stops at the steps slapping the top of them before getting in the ring. She then gets in and bounces around then looks at the entrance waiting for her opponent.
Crumb: There is a certain air of confidence coming off of Jessie here tonight.
Nelson: Last year at our Love Hurts edition of Chaos, she was not on the card but this year she is. Coming off a loss, she wants to get back to business.
Rose: Why are you acting like this is a super card or something? It's just a themed Chaos. This is Jessie Roberts… there's a 50/50 chance she'll blow it.
"Could've Been Me"
by The Struts starts playing. Richard Dweck walks out shaking his head to stretch his neck, stretches his hands to crack his knuckles as he walks down the aisle he high fives the fans salutes a peace sign and rolls into the ring. He rises and cartwheels into a basic martial arts stance.
Nelson: Richard Dweck has lost every match he has had inside of the Iconic ring. Perhaps tonight is the night when he turns it all around?
Crumb: I don't know if that's going to be happening. Richard… well… I don't know what to really say about him.
Rose: He's a fool. How hard is that to say?
DING DING DING!!!
---Richard Dweck vs. "The Hawkeye Warrior" Jessie Roberts
Jessie and Richard start off the match in typical fashion, meeting up in the center and locking up before Richard turns it around into a collar and tie position. He tries his hardest to execute various suplex variations, but they all wind up getting blocked by Jessie who then quickly turns things around with a takeover before locking in a headlock as Richard tried to scramble and get out of the situation. He can't get out of the headlock but he is able to stretch his leg out far enough that it slides under the bottom rope, thus forcing Jessie to release the hold at the behest of the referee.
Richard gets up to his feet and charges towards Jesse, arm stretched outwards for a clothesline but Jesse ducks underneath his arm. When she turns around, kicks him in the gut before hitting him with a vertical suplex. Jesse is quick to get back up to her feet, waiting off to the side for Richard to do the same before hitting him with
Lose Some Teeth
(Superkick)! Richard falls backward, landing with a loud thud to the mat as the fans erupt into a sea of cheers for Jessie. Seizing the opportunity, Jessie quickly gets down and flips him over onto his stomach before locking in
Snap Crackle Pop
(Fujiwara armbar). Richard writhes in pain, unable to get to a rope as Jessie wrenches back, adding more pressure before he's finally forced to tap out.
Torres: Here is your winner by submission… JESSIE ROBERTS!!
Nelson: Jessie Roberts just blew through Richard Dweck like he was nothing!
Crumb: I don't think he was ready for this match and that headlock was locked in for a good long while.
Rose: The chump isn't cut out for IPW. He should go back to wrestling school and learn how to actually wrestle.
The scene opens in the catering area, the camera having caught up with The BombTrax who are hanging near the table picking at some finger sandwiches. Youth perks up at the sound of someone approaching, and a grin comes over his face as he points to the hallway it appears to be coming from to alert his partner. Press, mouth full of sandwich, looks up a little irritated at being disturbed at his meal, but after realizing what's happening, nods agreeably.
Youth slips to one side of the wall while Press grabs their trusty steel chair (having replaced it after the first match) and cocks it back, ready to let fly the minute someone walks through the door. The footsteps get louder as the person approaches, unbeknownst to them that they are about to be clobbered.
Youth peaks around the corner and starts counting Press down, and just as he gives the signal and Press starts to swing, he suddenly throws his hands up to halt!
Youth: WHOA, WHOA, WHOA!
Press is able to angle the chair where it goes comically high, striking the cement above the doorframe instead of their intended victim, which reveals themselves to be none other than IPW General Manager, Tapioca Joe. Joe's furrowed brow goes up as he looks from side to side at the two wrestlers, and shakes his head as Press sheepishly brings the chair down and places it behind his back like a kid trying to hide a treat. Youth sucks in air between his teeth and saddles up beside Joe, placing an arm around his shoulder.
Youth: Sorry about that old dog…didn't realize it was you.
Tapioca Joe is still shaking his head when he lets out a light chuckle, and retorts in a grizzled voice.
Tapioca: Wow. Lucky me…
Youth: Aww, don't be like that, Joe. You're probably the only person here in IPW we actually like, besides Nin of course.
Youth keeps his arm around Joe's shoulder, and he allows himself to be led further into the room while behind them, Press comically sets the chair to lean against the wall before hot stepping away from the weapon in a 'You saw nothing' manner. He joins the two men as they take a seat at a table, Youth kicking his feet up on the table as Joe regards him thoughtfully.
Tapioca: Mighty fine of you to say, boys, but to that point, what the hell is Munin playing at here? I mean, I can understand her issues with Joshua, but taking on the whole company? What you guys did to Captain All-Star was uncalled for.
Youth is stifled into silence while Press crosses his arms over his chest.
Press: Had to be done. He wouldn't get out of the way, and he cost us.
Tapioca: He was just trying to do what was right…get some measure of justice considering what you two did to him when you arrived.
Press: When has there ever been any justice in the wrestling business?
Tapioca sighs.
Tapioca: It has been waning, as of late, but still…putting everyone on blast? Attacking everyone with abandon? Holding the Stooges hostage? Where does it end?
Press: Ask, Nin. She's the one running the show, we're just doing what we do.
Tapioca: Taking on the whole promotion seems to be biting off more than you can chew, not to mention turning my job into a living nightmare.
Press leaned back in his seat, a little perturbed by Joe's assessment, while Youth places his elbow on the table and rests his face on his fist.
Youth: Listen man, we're sorry for causing such a ruckus, but it's our M.O. You know that. This place has flown under the radar for the most part and etched out a nice living for everyone involved. I even heard you guys might start touring soon, which is great. Only, these kids have never experienced this type of resistance before. They've only been challenged with each other and not any real threats.
Joe turned a sidelong glance full of skepticism Youth's way.
Tapioca: Oh, I see. So, you two are going to give them that. Funny, I'm pretty sure the words you used were 'Burn this outlaw mudshow to the ground'.
Youth flashed a sly grin followed by a shrug.
Youth: Yeah, well, it's time for them to sh*t or get off the pot.
Press: And if we weed a few of the weak out during the process, then so be it.
Joe rolled his eyes, running his fingers through his silver hair.
Tapioca: I guess there's no way of talking you out of the more extreme examples, is there?
Press gave the old man a wink followed by a grim smile, pushing up from the table.
Press: It's the only way they'll learn.
Joe looked away in disapproval while Youth popped up to his feet and patted the GM on the shoulder.
Youth: You're not alone, Tap. We never thought we'd be teachers either.
With that last line The BombTrax walk off camera, leaving Tapioca Joe sitting with his thoughts before cutting back to ringside.
~~
Torres: The following match is scheduled for ONE FALL with a TEN MINUTE time limit!
"Natural Born Killaz"
By Ice Cube and Dr. Dre starts playing throughout the arena. Smoke comes from the entranceway. As the smoke is clearing The Enforcer walks through the smoke and looks out at the crowd. Enforcer than walks down to the ring. He walks up the stairs on to the ring apron, looks out at the crowd and lifts his arms out to the side. Enforcer steps through the top and middle ropes. Enforcer walks over to the opposite ring ropes and lifts his arms out to his side.
Rose: I've heard of some wrestling nicknames before like God's Gift to Wrestling or Iconic Queen but Greatest Person to Ever Live takes the cake!
Crumb: He may be the greatest but he's definitely not the nicest! I tried talking to him pre-show and he totally ignored me.
Rose: That should be nothing new to you, Crumbbum.
EVERYONE
ignores you!
"L's Theme A"
The theme song of Scott Wilson plays. He reveals himself to the audience, soaking in the atmosphere. He makes his way to the ring, mentally preparing himself for the upcoming match.
Nelson: There are many in the industry that feel Wilson is returning far too late. At thirty-nine years old many feel that his glory days have passed him by and he is better suited to retirement.
Rose: Age is just a number, Patticake.
Crumb: Rose, has a point. Look at Captain All-Star….he's like what? Eighty? Ninety years old?
The referee gives the signal to the timekeeper and we are live!
DING DING DING!!!
---Enforcer vs. "The Last King" Scott Wilson---
Scott Wilson raises a hand towards the Santa Monica crowd and their volume increases as he does. Neither man rushes out of the blocks, instead, they both choose to approach the center of the ring. Enforcer finds his size a disadvantage as the smaller man uses his agility to weave under the arm of the Brooklyn native and takes an arm with him as he transitions into a standing arm-bar.
Nelson: Wilson was known in his youth for high-flying and daredevil matches but, Crumb, you spoke to him and he said he was looking to be more methodical in his offense now.
Crumb: I didn't manage to catch up with him this week but yeah, he told me, prior to the Willie Pete match, that he was going to focus on the technical aspect of his game.
Rose: Hasn't worked for him so far, he lost to Willie Pete, didn't he?
Crumb: Enforcer isn't a spring chicken himself though...
Wilson tries to push his advantage as he starts to drive elbows into the extended arm of Enforcer. Each blow chipping away at the resolve of the two-hundred-and-seventy-five pounds of his opponent. Enforcer, to his credit, tries to use his size and power advantage to turn the tide but Scott uses the big man's momentum against him and takes him down with a leg-sweep, maintaining the hold.
Nelson: Wilson is making sure that arm of Enforcer's is getting softened up in the early rounds of this match!
Rose: You saw what Enforcer could do against Dweck! Now he faces 'The Last King'? Do you know how insulting that is to a man who personally knows LeBron James?
Nelson: We all saw the pictures of the two hanging out, Enforcer went on record questioning Scott's royal credentials!
Crumb: How can you even question the pedigree of Wilson?
The big man looks to evaluate his chances, the ropes are too far to reach, the referee too far to grab, and that only leaves his opponent as his only means of escape. He reaches up and grabs the hair of Wilson but the referee is wise to the shortcut.
One…
Two…
Rose: Come on, you have til five, use the count!
The Enforcer throws his hand up in mock admonishment. As soon as the referee is out of his line of sight he reaches round and gouges a hand into the face of Scott Wilson, breaking the hold.
Crumb:
COME ON, REF! THROW THE MATCH OUT!
Nelson: Enforcer had little he could do to break out of the hold quicker.
Crumb: He calls himself a technician? That was a move right out of a Brooklyn street-fight!
The referee immediately springs into action. He backs Enforcer into the corner and delivers a very short riot act to the big man. Wilson takes advantage of the situation and charges as the ref moves and hits a corner splash that pops the crowd but only sends the Enforcer stumbling forward, still on his feet.
Nelson: Wilson using his experience there to take advantage of the referee's intervention!
Rose: Please! If that was reversed then Todd'd be practically calling for his release!
Wilson, undeterred, fires off stiff kicks to the legs and intersperses them with forearms to the body of the big man but still, he remains upright. Wilson, smells blood and goes to lift Enforcer over with a vertical suplex but Enforcer manages to use his strength advantage to prevent the lift.
Rose: Enforcer is making sure his strength plays a part in the match.
Nelson: Both Icons are seasoned pros, anyone in the back or at home who is training to be a wrestler should be taking notes!
A big uppercut to the ribs of Wilson gets Enforcer some breathing space before he lifts up The Last King...BRAINBUSTER!
Rose: What a way to shift momentum!
Enforcer keeps hold of the head of Wilson and rolls him back to his feet….ANOTHER BRAINBUSTER!
Nelson: Rolling brainbusters? We've not seen that one here in Iconic Professional Wrestling!
The crowd noticeably shushed from their earlier excitement watch as Enforcer once more keeps hold of the head of Wilson and rolls through again...A FINAL BRAINBUSTER AS HE DROPS WILSON HEAD FIRST FOR THE THIRD SUCCESSIVE TIME!
Crumb:
WILSON LOOKS BROKEN IN TWO!!
Rose: Isn't it great?
Nelson: Not if you have an interest in the wellbeing of The Last King it isn't!
The camera zooms in on Wilson who seems to be struggling to know where he is. Enforcer shows little concern for the fact and hoists him to his feet. He sends the man from New Jersey into the corner with such force he staggers out, almost punch drunk, from the corner...HIGH KNEE!
Rose: Picture perfect execution!
He goes for the cover…
One…
Two…
T...ENFORCER COCKILY LIFTS THE HEAD OF WILSON TO BREAK THE COUNT!
Nelson: Enforcer could have put this one to bed but…
Crumb: What a lack of professionalism!
Rose: This is sending a message to Oliver Black, Mason, and anyone who has designs on holding gold here in IPW!
The crowd boo the complete lack of respect from Enforcer as he laughs, still holding Wilson who stands like a rag-doll. He breaks the taunting and runs with a handful of hair before planting the face of Wilson into the turnbuckle.
Nelson: Vicious offense as Enforcer seems to be toying with the crowd and his opponent.
Crumb: He might well be wishing he took his chance there and then because if there is one thing that you think of when you hear the name Scott Wilson, it's resilience!
Enforcer lifts up Wilson to the top-rope.
Enforcer: Watch this!
He climbs to the middle turnbuckle before draping an arm over his shoulder and falling back into a TOP-ROPE BELLY-TO-BACK SUPLEX!
Rose: The only thing of Wilson's that has bounced back was his head when he just got planted!
Enforcer stands over the body of Wilson and mockingly slaps him, paint-brush style, as he towers over him. He reaches down and with two hands around the throat of Wilson he lifts him back to his feet before scooping him up.
Nelson: This might well be the most disrespectful treatment we've seen of a fellow Icon for quite some time.
Rose: You can't get a DQ from disrespect!
Enforcer paces around the ring, seemingly trying to find the perfect spot as he launches Wilson over his shoulders with a FALLAWAY SLAM THAT SENDS WILSON SKIDDING TO THE RING APRON.
Nelson: Wilson's own momentum nearly took him ringside!
Enforcer takes the moment to increase the crowd's ire as he pops a couple of muscle flexes. The camera cuts to Wilson who is hanging onto the middle rope as he gets to his knees. The Brooklyn native approaches the ropes and nonchalantly grabs a handful of Wilson's hair.
Rose: I wish I'd bought popcorn...
WILSON COMES BACK WITH A QUICK JAB TO THE ABDOMEN! Enforcer takes a step back but quickly eats a jab, this time to the head. Enforcer charges at Wilson, now back to his feet, but The Last King drops down with a rope-assisted arm-breaker.
Crumb: Enforcer might just eat his words here!
Nelson: I am not entirely sure if Wilson is rallying or acting on instinct but again he targets that arm of Enforcer's, clearly looking for a finish with the Jumping Armbar Takedown!
The crowd start a 'LET'S GO WIL-SON!' chant that echoes around the Californian crowd. Enforcer still holds his arm, The Last King slides back into the ring and waits for Enforcer to turn round as he levels him with a dropkick straight to the face of the big man.
Crumb: If he can get back on top then this match is back on!
Rose: Thanks, Todd, in other breaking news - clouds live in the sky.
Enforcer gets to his feet but Wilson grabs his neck and takes him back down with a swinging neckbreaker, rolling back to his feet as it lands.
Nelson: Unbelievably, Wilson - who just moments ago looked cooked - has managed to get back into this match!
Enforcer scrambles back to a vertical base and acts on instinct as charges Wilson lifting his leg up looking for the Mafia Kick BUT WILSON ROLLS THROUGH WITH A DRAGON SCREW!
Nelson: Excellent counter there...
Crumb: Even in the backend of his career, Scott continues to show what a student of the game he is!
Rose: He got lucky!
The Big Man rolls through but his confidence seems shaken. The Last King hooks an arm...EXPLODER SUPLEX!
Crumb: Was that lucky?
Nelson: No, that was a page out of his own playbook!
He covers…
One....
Two...
TH...KICKOUT!
WILSON IS BENCH-PRESSED FROM THE PIN!
Rose: Just look at that strength, Crumbbum. Scott hits him, he'll hit him harder, Scott goes to the bottom of his bag of tricks and he'll shrug it off without breaking a sweat!
Nelson: He needs to do something because The Last King isn't letting up!
Enforcer tries to get back to a vertical base but as he rolls over he finds Wilson sliding in with a baseball-style dropkick that drops him back to the canvas.
Crumb: Enforcer still finds his arm the target of the barrage of offense coming his way!
Rose: He's not your typical big man, Todd, he's as likely to want to bring it down to the mat as Scott is, perhaps more!
Wilson approaches his opponent and bends down, further targeting the arm BUT ENFORCER GRABS HIM AND SENDS HIM SPRAWLING FACEFIRST INTO THE RING-POST!
Crumb:
WHAT CAN THE REF BE THINKING? THAT WAS A DELIBERATE AND ILLEGAL MOVE!
Rose: That's called opportunism.
Wilson checks his forehead for blood but finds none. The check costs him precious time though as Enforcer lifts him up and crudely dumps him down with a sideslam.
Nelson: This match seems to be defined by the triple-brainbusters, Enforcer has headhunted throughout.
Enforcer sees he has time and uses it to climb through the ropes to the apron. He starts to climb the ropes, leaving one foot planted on top, the other poised on the middle turnbuckle. He patiently waits for Wilson to try to get back to his feet and looks for a top-rope clothesline BUT WILSON ROLLS OUT THE WAY!
Crumb: Come on!
Enforcer manages to roll through and back to his feet, he again goes looking for the Mafia kick but Wilson evades that too. Enforcer turns around AND CATCHES THE WILSON SUPERKICK AND TWISTS INTO A SPINNING SPINEBUSTER THAT BOUNCES THE LAST KING'S HEAD OFF THE MAT!
Nelson: He just broke The Last King in two!!
Enforcer smells victory and wraps his arms in place for the
Katahajime
chokehold. Wilson looks limp and broken. The referee lifts his arm once…
Rose: The medical staff'll be getting their overtime in tonight!
IT FALLS!
Crumb: Come on!
He lifts it a second time…
Nelson: We saw him put away Dweck at New Year, Who Dis 2!
IT FALLS AGAIN!
Rose: Anyone want some churros?
Wilson still shows no response as his arm falls a third time!
Nelson: That's it, folks!
The ref signals for the bell and Enforcer unceremoniously dumps the lifeless body onto the canvas.
Torres: The winner of the match….Enforcer!
Check out the official Iconic Pro Wrestling channel
Nelson: Before we head to our next match, Butterscotch Monroe managed to catch up with Cross Recoba as he arrived earlier tonight.
Crumb: Rather her than me, Recoba could lend you a dollar and somehow con you out of another five.
Rose: He remains undefeated though, Todd. Name a success story that didn't put in the effort.
Crumb: Some would argue the current inhabitant at the White Ho-
Nelson: We do not need to get into that. Let us cut to earlier today.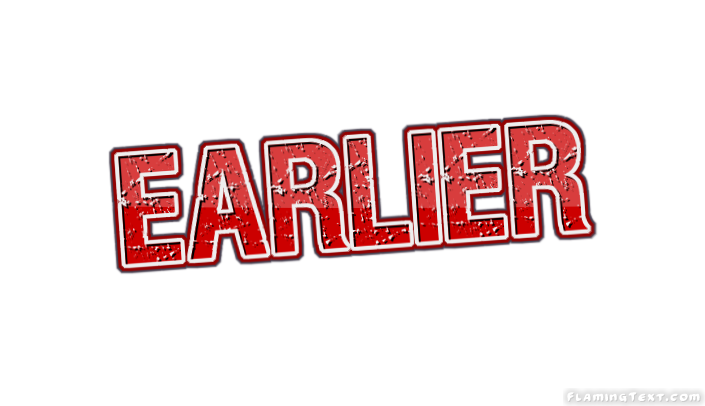 The cameras roll the pre-recorded footage. Cross Recoba can be seen exiting an Escalade that quickly takes off leaving the undefeated Icon holding a Hugo Boss Weekender bag that presumably holds his ring attire for the night.
He reaches inside of his tailored suit jacket and answers a phone call as he walks.
Recoba: Look, sort it. I'm a four hour drive from Vegas. I'm not back until tomorrow and if, after my secondment, you still need me to deal with this kind of issue then I look forward to reading your resignation after my match…
Butterscotch Monroe appears, microphone in hand. She attempts to approach him but he shakes his head.
Recoba: Really? You want to stay? What a surprise…
Monroe thrusts the microphone more forcibly at him.
Recoba: I'll call you back in ten minutes. Have a solution by then.
Cross, now notably irked, puts down the phone.
Monroe: Cross, Butterscotch Monroe here for IPW in a web exclusive - I noticed you didn't turn up with Cerberus ahead of your match. In fact, neither one of you have said much about your alliance at New Year, Who Dis? Was the alliance temporary?
Cross looks at the reporter with a withering look. He swings his head in the direction of the venue entrance to tell her to follow him.
Recoba: You're reading too much into nothing. What we did last time around worked. What we do this show will work. As for longer term? You're the reporter, do the digging.
Monroe looks flustered for a millisecond but keeps her composure as she follows up immediately.
Monroe: You're the first one here who's competing tonight, we know you're here to talk to General Manager Tapioca Joe. What gives?
Cross continues to walk but let's out a laugh as of the joke were one only he was privy to.
Recoba: It's not going to stay a secret for much longer. In fact, everyone knows that I'm now exclusive to Iconic Pro. If that isn't worth a premium then I don't know what is.
Monroe: If that was a choice you consciously made then, sure, it might well be but if you're worth so much then why would your other employer's shut shop?
Butterscotch sees she has touched a nerve, the years of learning when to probe and when to let a story run had served her well.
Recoba: I draw cash, it's a simple fact. I'm here to make sure that Tapioca learns from their mistakes. I should be headlining, they put me in the middle of the night and learnt the hard way. Tonight it starts with me putting down an IPW believer, again, and Kostan is yesterday's hot new toy. He wants to talk about being Mr IPW? What does he make to this then?
Cross unzips the Weekender bag and throws a t-shirt at Monroe who unfolds it as the camera catches it. Kostan lays defeated on the canvas floor, Cross photoshopped standing above him. The text reads 'MR IPWho?'
Recoba: Kostan can say he spent longer teaching than wrestling but I can tell. He might only have been gone a few months at a time but he's already behind the game. He can't touch the new top tier of talent here and tonight, Monroe, he's about to realize that he's the candle-maker who didn't know he was in the lighting game!
Cross walks on as the camera stops on Monroe and cuts back to ringside.
Torres: The following contest is scheduled for ONE FALL with a TEN MINUTE time limit!
The unmistakable sound of hastily generated 1980's montage music can be heard as
"You're the Best Around"
by Joe Esposito hits. Follow that with some sweet eighty's laser beams shooting around the audience, you've got yourself a guy in his forties who just can't seem to let go of his childhood.
Try to be best
'Cause you're only a man
And a man's gotta learn to take it
Try to believe
Though the going gets rough
That you gotta hang tough to make it
He doesn't really care what anyone thinks as he steps through the entrance out onto the stage. He stands before the crowd, trying to remember whether or not he turned the oven off, before he makes his way down the ring ramp. Behind him bebops his manager, Bobby Benson, who gets on his megaphone and screams obscenities towards the Santa Monica crowd.
Torres: Making his way to the ring, fighting out of Shaniko, Oregon, weighing in at thirteen point five stone and representing The Benson Family…He is the fighter that burns hot and can barely be contained, he is THE WILLIE PETE!"
Try your best to win them all
And one day time will tell
When you're the one that's standing there
You'll reach the final bell!
You're the best!
Around!
Once Willie gets to the ring, he climbs the ring steps and casually enters the ring. Casually, like he's going into the kitchen to make a sandwich or going into the bathroom to take a shit. He's so calm, it's ridiculous. Once it's clear that he's one hundred percent prepared and making peace with the fact that he might kill someone, he crosses himself. Now he prepares himself for the upcoming fight. Benson on the other hand slaps the mat, entices the crowd, and yells up to Pete through is megaphone to murder his opponent.
Nelson: Willie Pete with a big victory over a returning Scott Wilson at "New Years, Who Dis? Two" and now he is looking to take out one of Munin's charges, Zachariah Krahe!
Crumb: I hear these two have a history, something or other about riding a cleaning cart through a second story hospital window…
Rose: Sounds real charming, but can we get on with it…
As if on cue, The lights dim and a flood light from the entrance kicks on brightly while smoke pillows out onto the stage as
'Beat The Devil's Tattoo'
by Black Rebel Motorcycle Club hits over the PA. The roaring crowd come to their feet when a silhouette appears in the flood light, and then steps out onto the stage wearing a black leather biker's jacket, mussed hair, and a cigarette hanging out of his mouth. A loud cheer goes up from the crowd for the returning superstar as he sends a plume of smoke up into the rafters just before taking his first step down the ramp.
You have forsaken all the love you've taken
Sleepin' on a razor there's nowhere left to fall
Your body's aching, every bone is breakin'
Nothin' seems to shake it, it just keeps holdin' on

Your soul is able, death is all you cradle
Sleepin' on the nails, there's nowhere left to fall
You have admired, what every man desires
Everyone is king when there's no one left to pawn
Torres: And introducing his opponent, hailing from Hell, Michigan…weighing in at 245 pounds and standing at six foot three…he is THE CATALYST,....ZACHARIAH KRAHHHHHHHEEEEE!
There is no peace here, war is never cheap dear
Love will never meet here, it just gets sold for parts
You cannot fight it, all the world denies it
Open up your eyelids, let your demons run

I thread the needle through, you beat the devil tattoo
I thread the needle through, you beat the devil's tattoo
I thread the needle through, you beat the devil tattoo
I thread the needle through, you beat the devil's tattoo
Krahe stops at the bottom of the ramp to regard the front row to his left, then his right, letting a plume of smoke escape his lips. Sniffing the air as if he could smell the electricity, his eyes narrow on his opponent, and he butts the cigarette out on the steel steps just before climbing them to slip through the ropes. He stalks over to the corner opposite Willie, his eye drawn to Bobby Benson, who hasn't ceased in his tirade at ringside.
Crumb: This guy is just too cool for school…
Rose: Great, we got one ass hat that looks like he should be begging for change out on the street, an assh*le manager that won't shut the hell up, and a guy who has seen too many James Dean movies…
Nelson: Whatever Krahe is, he has been successful thus far in his run, and one has to wonder what the end game is for a guy like this? When Munin first came back she claimed that she was going to bring Iconic Professional Wrestling to it's knees, but thus far the worst end of this has been The BombTrax.
Crumb: True enough, cause so far all Krahe's proven that he's here for is the wins.
Rose: Well he's got another chance here tonight, though…I'd be afraid I'd catch something from Pete.
DING DING DING!!!
---Willie Pete vs. Zachariah Krahe---
Krahe slips out of the corner and stares over at Pete with a shrug, while Bobby Benson cries for Pete to murder the man. Zachariah looks out at Bobby, then back to Pete, and indicates with a wave of his hand and an eyebrow raise that this is new. Pete flashes Krahe a toothy grin, and just when it looks like the two are about to circle for a lock up, the entire arena plunges into darkness.
Crumb: What the hell is going on around here?!
Rose: I swear to God! We have more power failures than Southern California Edison!
Nelson: Uh…guys, what is that?
The sound of high heels striking pavement echoes through the arena, getting closer and closer until finally coming to stop, followed by the words;
I'M THE PRO..I'M THE PRO..I'M THE PRO..I'M THE PRO..I'M THE PRO…I'M THE PRO…I'M THE PROTOTYPE!!!
The stage lights up and standing at the top is the enigma that is Brodie as
'Prototype'
by Viktoria Modesta screeches across the loudspeakers. She adusts her leather biker jacket as her baleful eyes scan the ring before her while Zachariah Krahe and Willie Pete have completely abandoned their attempts at a wrestling match to stare up at her in wonder. Krahe's expression is of someone who has just seen a ghost, and Pete notices the change, which seems to only make him more interested.
Crumb:
WHAT CAN EVERYONE BE THINKING AS BRODIE HAS JUST APPEARED ON IPW'S CHAOS?!?!
Rose: Probably, "Who the hell is this punk chick?!"
Crumb: I'll tell you exactly who she is, Rose!
DANGEROUS!
Suddenly Brodie surges forwards, roaring like a banshee as she goes, ripping the jacket from her body. Krahe seems to know exactly what she's after as he assumes a fighter's stance, and Pete, not really sure what this is all about, does the same.
Nelson: Regardless of who she is, it looks like we are about to see her in action!
Brodie breaks into a run, belly sliding into the ring and popping up as Krahe dives for her with a spear. She dodges out of the way, and when he gets turned back around, she's waiting for him with a double fist that she swings like a baseball bat to catch him right in the chest. Krahe hits the mat and Brodie dives on top of him with piston like right hands.
Nelson: Brodie is hammering away on Krahe, and now Willie is moving in to try and subdue her..
OH!
He takes an errant elbow to the face which sends him stumbling backwards, and…what the?
Crumb: Bobby Benson to the rescue! Bobby just kicked Brodie from behind to get her off of Krahe, and…
OH!
Rose: That fool just got dropped into some sort of submission move!
Crumb:
SHE CALLS THAT THE FINALITY CROSSFACE (Crippler Crossface) AND SHE'S TEARING BENSONS ARM OUT OF ITS SOCKET!
Willie has recovered from the elbow to his nose and drops a stomp directly to the back of Brodie's head to break up the submission. He helps Brodie to her feet and shoots her off the ropes, moving in for a clothesline, but she promptly hooks him by the arm and the two begin spinning in the center of the ring.
Nelson: Brodie is on the verge of bringing Pete down to the mat to apply her dread hold onto him!
Crumb: Meanwhile, Krahe is getting back to his feet, but Brodie see's it….
SHE JUST LET PETE GO AND HE SAILS HEAD LONG INTO KRAHE…
ROSE:
AND BOTH ICONS TAKE A POWDER RIGHT THROUGH THE ROPES!
Krahe and Pete hit the thinly matted concrete floor hard and when both men scramble to their feet they are facing one another with fists raised. They seem to share some unspoken realization as they turn to the ring where Brodie is stalking the center, banging her own fists into her head.
Pete quickly reaches in and drags the limp Bobby Benson to the outside, where he scoops him up and cradles him like a baby. Pete says something to the effect to Krahe that she's his problem, before carrying the wailing manager to the back.
Nelson: What the hell just happened here?
Crumb: I don't know, but
THE
Willie Pee is bailing on the match, and Krahe is on the outside staring up at this madwoman as she thrashes around the ring…
Rose: Uh…she just stopped.
Brodie pauses dead center of the ring, staring down at the mat and breathing heavily. She cocks her head to the side as if hearing a voice from someone that isn't there, and then slowly cocks her head to regard Zachariah Krahe with a wicked grin. The Catalyst shakes his head in disbelief as he backpedals up the ramp towards the stage, leaving Brodie, who is now laughing maniacally.
Torres: The referee has decided that this match has been thrown out due to interference on both parties!
Nelson: Well, at least that explains the bell, but…what do you think happens next?
Rose: If I was Zachariah Krahe, I'd think about getting a restraining order or something. I mean, you talk about fatal attraction!
Crumb: Maybe so, but most of the time we settle these types of disputes in the ring. I'd suggest that's where we'll be going with this before it's over..
Nelson: While we get all of this mess sorted out, let us hear a word from our sponsor…
Brodie has reverted to a deranged giggle as she paces the ring, and the camera swings around to a last shot of Zachariah Krahe, who still seems perturbed, before cutting to backstage.
Backstage, a member of Iconic's production program catches up with Aaron Kostan who, with purposeful quick steps, is making his way towards his partner for the night, Drake Jones.
Aaron: "Drake! Drake! May I have a moment of your time?"
Drake stops in his own trek and turns to the voice yelling his name across the backstage area.
Aaron: "I just wanted to talk with you about the last show. Namely, why you couldn't come out there sooner and even the odds before I lost."
Aaron lightly slaps Jones' shoulder in a joking manner as he lets out a short laugh.
Drake: You know what Aaron, I need a win under my belt. So if it means teaming with you even though I still hate your guts for superkicking me then for now I'll play nice...For NOW.
Drake slaps Aaron on the shoulder with a grin and Drake lets out a laugh.
Aaron: "You sure know how to hang on to a grudge, Drake. But fine, I'll play along. I will make sure to watch my aim, and you try not to get pinned again like you did last time. Hm?"
Aaron's smile fades.
Aaron: "You know...I missed some time here, and I am rather curious. What led you out there at 'NYWD?' You're not done with Cross Recoba I take it?
Drake: I'm not done with a lot of things in IPW.
Aaron: "Vague, but I'll take it. Well it's pretty simple from here on out Drake, you watch my back, I'll watch yours, and together we will send them running like we did two weeks ago."
~~
Torres: The following match is scheduled for ONE FALL with a TEN MINUTE time limit!
The sound of wailing sirens prelude the crack and whip of Nickelback's opening chord, live coverage of the backstage area is displayed on the titantron; the hall is barely breathing with life as there are only a few stage handlers present; before too long a Herculean figure explodes from the men's locker room just off to the right. He storms the hall with fire in his eyes. During his expedition toward the stage entrance, he snatches a water bottle from the grip of a 'Make a Wish' child and impolitely shoves a member of the stage crew to the floor to his own appeasement. the fans however, aren't shy about letting him know how they feel, as they're showering him with jeers. When he's finally met the stage entrance, he decapitates the swiped water bottle, pouring most of it over his head prior to in-taking some of its refreshing taste and tossing it aside.
Announcer: "MAKING HIS WAY TO THE RING AT AN ASTOUNDING SIX FOOT SIX AND TWO HUNDRED AND FIFTY TWO POUNDS...BILLED FROM YOUR WORST NIGHTMARES...CERBERUS!"
Cerberus slices through the curtain to a wave of jeers that he just rides all the way down the ramp. There's a crooked grin of self-assurance on his face that matches the mischief of his raised left brow as he breezes by those at ringside. He pauses approximately three feet from the ring, glaring from one side of the arena to the pupil frying lights high above to the other side of the compound. He measures his target, then without any given warning rockets onto the apron showcasing the strength and balance in his legs. The big man slithers into the ring approaching the far east side of the ring where the cameras are usually stationed, playing up to them by shouting expletives to the audience just to garner a reaction out of them from atop of the turnbuckle.
"Turn to Stone"
by Joe Walsh plays ushering in Cross Recoba.
The opening line of
"Bad Motherf*cker"
By Machine Gun Kelly slams out through the speakers as Drake Jones steps out from the back, his ginger hair wet as he makes his way down to the ring talking trash as he looks around the ringside area. He slides up onto the ring apron and leans against the top rope before throwing his leg back and stepping into the ring.
The calming guitar intro to
"Rust"
begins to play over the speakers as cool blue spotlights scatter throughout the arena before unifying at the top of the stage. There, Aaron Kostan steps into the halo of blue light, hair pulled back in a tight bun, a smile on his face, and his arms stretched out wide. He takes a deep breath, drinking in the crowd's cheers. For a moment, "The Artist's" eyes close and his lips move in silent prayer as he looks heavenward. With one more deep breath he begins to walk to the ring, doling out high fives and handshakes with the IPW faithful. The spotlight follows him to the steps where he calmly walks up, taps the ring post and strolls across the ring apron. With a final scan of the crowd he ducks between the top and middle ropes to enter the ring.
DING DING DING!!!
---Tag Team Match: Cerberus and Cross Recoba vs. Drake Jones and "The Artist" Aaron Kostan---
Cerberus steps out of the ring to the apron. Jones appears to want to start the match but Kostan clearly makes his point for starting as the Australian climbs between the ropes. Cross and Kostan immediately meet in the center of the ring and lock-up.
Nelson: How important is it to know who is starting before the match happens?
Rose: It's important but not life or death. Actually, Cerberus is undefeated, this could be life or death.
Crumb: Why didn't he start then?
Rose: You don't fight a battle by unleashing the mortars straight away, do you?
Cross takes the initiative and slips behind with a hammerlock but before he can crank it on Kostan is there to reverse the hold into a hammerlock of his own. He manages to get some leverage on it but The Fox times it so that he squeezes out the back and into a standing wristlock. Kostan rolls through and looks for a hip-toss but Cross blocks it and tries for one of his own with no quarter from The Artist. A sucker-punch by Recoba allows him to grab a full-nelson. The Artist tries to break the hold with his arms but Cross has the hold locked on, Kostan drops to the floor and quickly takes down the Illinois native with a leg sweep but his opponent rolls through and out of the way of immediate danger.
Nelson: Both Icons are technically sound in the ring.
Crumb: If you count a cheap shot as technically sound.
Rose: It's in the rules, it's allowed!
Recoba can be seen throwing his hands in the air as if throwing in the towel. He slides out the ring and starts to make a beeline for the aisle side of the ring. Kostan follows him as Cross breaks into a run, they round one corner, then the next - A BICYCLE KICK FROM ROUND THE RING-POST FROM CERBERUS CATCHES THE ARTIST IN THE FACE.
Nelson: They call Recoba 'The Fox' and he just showed cunning that backed up his nickname!
Rose: Like leading a lemming to a cliff!
Crumb: Those two are just thugs operating under the pretence of sport!
Cross can be seen laughing at the fallen body of The Artist but his amusement is cut short AS DRAKE JONES LEAPS FROM THE RING WITH A CORKSCREW PLANCHA THAT TAKES DOWN RECOBA!
Crumb: What a move! Drake said he was IPW through and through this week and with abilities like that is it any wonder he's a firm crowd favorite here in Iconic Pro?!?
Nelson: That is not up for debate, the issue is that both legal Icons are down and outside the ring.
One…
The referee tries to count as all four men are on the outside. The Hell-Hound throws up his hands in innocence. Jones starts to walk back to his team's corner as the referee watches. Cerberus uses the time to throw his partner into the ring before putting some boots into the back of Kostan and doing the same.
Rose: See, fair play shown by The Hell-Hound!
Both men rise within milliseconds of each other but it's the former IPW Television champion who acts first as he unleashes knife-edge chops to the chest of Cross, backing him into his team's corner. Cerberus tries to intervene but Kostan throws a forearm to his temple, breaking his interference up. He pushes Cross into the turnbuckle as he sends him across the ring to his own corner and follows up with a running forearm that staggers Cross forward.
Crumb: The Artist is showing why he is referred to as Mr IPW right now.
Nelson: We have seen Kostan in many showings since he came to Iconic Professional Wrestling and he is definitely using his experience and ring-smarts tonight!
He tags in Drake who takes advantage of Cross being off-kilter and leaps onto the top-rope before planting Recoba with a one-handed bulldog to take him down. He wastes no time in letting Recoba recover as he puts a foot behind his knee and lifts it up into air before slamming it back down sending Recoba sprawling forward as he tries to get to his corner. Drake lets Cross get back to his feet but only to deliver an inverted atomic drop that is quickly tied together with a European Uppercut that takes the Fox back down to the floor.
Rose: Cross knows Drake isn't on his level, he's drawing him into a false sense of security!
The Australian looks to lift his opponent up again but this time Recoba levels the playing field with an eye-rake as he rises. He whips Jones into his team's corner and tags in the big man. The two starts to lay the boots into Jones but the referee quickly makes sure that Cross exits the ring. Cerberus walks towards Kostan mouthing something that causes The Artist to try to enter the ring. The referee cuts him off and lectures him, providing the opening for Recoba to strangle Jones with the tag-rope as Cerberus weighs in with measured shots to the ribcage of Drake.
Crumb: C'mon, ref! Keep your eyes on the job!
Rose: You can talk ring smarts all you want, Todd, this is the reality of tag-team wrestling. They've spent the build-up trying to get into the heads of their opponents and it seems to be working.
Kostan continues to protest and try to point out the other team's cheating but the referee is having none of it and by the time he turns round Cerberus has Jones backed up in the corner as he drives unforgiving shoulder thrusts into the ribcage of the cruiserweight.
Nelson: Both Icons are targeting the ribs of Drake Jones and those shoulder blows are going to chip away not only at his stamina but also at his ability to hit many of the moves we have come to know and love in the arsenal of the Australian!
Cerberus drags Jones from the corner by his arm delivering him to the floor with a sharp Full-Nelson slam to the canvas. Cross tags in and stays on the offensive with a slingshot elbow-drop to the ribs of the Australian. He steps over Jones and slyly uses his boots to rake the eyes of Drake as he does so.
Rose: Smart cookie!
Crumb: It's a blatant disregard for the rules!
Rose: It was an accident…
Nelson: There was nothing accidental about it but the match official has not seen it and we are not going to introduce VAR or video-refereeing anytime soon!
Cross lifts up Jones and sends him to the ropes...dropkick! Recoba drops down for the cover…
One…
Two…
THR...KICKOUT!
Crumb: Drake isn't going to be put away so easily!
Nelson: Indeed, the nonchalance from Recoba may cause his team problems down the line.
Cross petulantly stomps Jones then lifts him up by the head, he sends him back into the ropes, looking for a back-body drop. Jones leapfrogs, the Australian comes back and ducks the clothesline. Recoba spins round but only in time to eat a hurrancanrana!
Crumb: Come on, Drake, get out of Dodge!
Drake spots his opportunity and looks to make a beeline for Kostan's outstretched hand.
Nelson: You can hear the electricity in the crowd as they wait for Kostan to be tagged in!
CERBERUS RUSHES INTO THE RING AND CUTS OFF KOSTAN WITH A BIG BOOT THAT DROPS HIM OFF THE APRON!
Rose: Tag-team wrestling is about territory and cutting off the ring!
Crumb: When you're the legal Icon!
The referee admonishes Cerberus, his back to the action. The Hell-Hound plays up to the fact as we see Recoba nail the Australian in the Jones' Family Jewels. The crowd's boos intensify but the referee continues to threaten Cerberus with a disqualification.
Crumb: Is Cross going to make any attempt at wrestling?
Nelson: It does seem that he is working the referee to his advantage.
Rose: Which is the definition of a wrestling match in my book!
The Hell-Hound walks to his corner leaving the referee to see Recoba holding Jones in a headlock as he brings his knees up to the ribs of Jones. Each knee further increasing the damage.
Nelson: Rose Marie, is this a concerted effort from Recoba and Cerberus?
Rose: It's a strategy, whether it happened five days before or five minutes in, this seems to be the way they're playing it and it's the smart approach!
Cross wraps his arms around Jones and looks to lift him up for a rib-breaker but JONES MANAGES TO REVERSE IT WITH A SNAP DDT THAT PLANTS CROSS SQUARE ON THE TOP OF HIS HEAD!
Crumb: Jones just nailed Recoba with that DDT!
Jones is down but he realizes time is at a premium. He starts to crawl towards his corner, Kostan rhythmically stomping on the apron as the crowd join in with the beat. He gets some space between himself and Recoba. Recoba starts to stir.
Nelson: This next couple of seconds could define the match!
Cross realizes what is happening and rushes to lifts him by the leg, he claws back a few feet on territory but then eats a boot to the face. Drake continues to crawl closer to a tag as The Fox shakes off the blow. Recoba once more grabs his leg but this time Jones answers with an enziguri that catches Cross clean on the side of the temple. Drake is now inches away, he leaps...HE MAKES THE TAG!
Crumb: Aaron's about to deliver the hurt in a big way!
Recoba tries to attack Kostan before he is fully in the ring but eats a big right all the way from Ohio that rocks him. The Artist charges at Recoba and lands a crisp discus elbow that sends him to the canvas. CERBERUS ENTERS THE RING AND SWINGS FOR KOSTAN BUT HE DUCKS BEFORE LIFTING UP THE BIG MAN WITH AN ATOMIC DROP. MR IPW STAYS ON THE OFFENSIVE AND THROWS CERBERUS OVER HIS SHOULDERS WITH A RELEASE GERMAN SUPLEX!
Nelson: Kostan is clearing house as it seems the team of the Fox and the Hell-Hound need to regroup and restrategize!
Recoba is back to his feet and looks for a roundhouse kick but The Artist ducks it and catches Cross as he wheels round with a Northern Lights Suplex.
One…
Two…
TH...CERBERUS DROPS A KNEE ON THE BACK OF KOSTAN TO BREAK THE COVER!
Crumb:
WHAT CAN THE REFEREE BE THINKING NOT THROWING THIS OUT RIGHT NOW?!?!
Rose: Probably, "Todd Crumb can barely do his own job and now he wants to question me on mine?!"
Kostan is visibly irritated by the interruption but the referee is already between the two as he attempts to usher The Hell-Hound to his corner. Recoba looks to take advantage of the distraction as he lands a jumping knee to the back of Kostan. He wraps his arms around Kostan in a reverse front-facelock before lifting him up and bouncing him off the top-rope and over into an Osaka Stunner!
Nelson:
The Skim
!
Cross smells blood and signals for the end. He scoops up Kostan into a tombstone piledriver position…
Rose:
Up All Night in Dakota
! I love it!
...KOSTAN REVERSES IT AND LIFTS CROSS ONTO HIS SHOULDERS…
Crumb: Time for the
Finale
!
CERBERUS SPEARS KOSTAN WHILE RECOBA ROLLS DOWN INTO A MODIFIED CRUCIFIX..
Nelson: You're both wrong as The Hell-Hound hits that
Assets Seized
Gore and Cross took full advantage!
One…
Two…
THRE...DRAKE JONES MAKES THE SAVE WITH A DOUBLE-FOOTED STOMP TO RECOBA FROM THE TOP ROPE!
Crumb:
OHMYGOD! WHAT A SAVE!
Cerberus and Jones are back to their feet but with neither the legal man they are quickly ushered out. Cross is more mobile than Kostan but not by much, his breath being taken from the two-hundred-and-three pounds that were placed foot-first into his midsection. He breathes heavily as he lifts The Artist back to his feet and whips him into a neutral corner. He charges at him and turns to deliver a back elbow! He turns Kostan around and lifts him, atomic drop style, to the top turnbuckle.
Rose: I only know one move that Recoba has that starts like this…
Cross gets to the middle rope before placing a foot on the top rope.
Nelson: Is he looking for that Reverse Frankensteiner?
He leaps, looking for a reverse hurrancanrana BUT KOSTAN FALLS BACK INTO AN INVERTED TOP ROPE ELECTRIC CHAIR DROP THAT HUSHES THE CROWD IN SHOCK!
Crumb: This is why you can
NEVER
count out Mr. IPW!
Nelson: That may be the case but we saw at New Year, Who Dis? Two that Cerberus did a number on the back of Aaron Kostan. Time can heal but that move is going to hurt regardless!
Cross lays broken in the ring, his body having absorbed the impact for both men. Kostan holds his back but looks the better of the two men. Kostan clearly feels confident in his condition as he kips up and tags in Jones. Both men nod to each other and head to adjacent corners of the ring, they look to each other before springing to the top-rope.
Crumb: I smell the end!
KOSTAN LEADS WITH A DIVING ELBOW DROP!!
Nelson: Recoba is still lying broken in the ring!
JONES FOLLOWS WITH A 450 SPLASH THAT BOUNCES HIM CLEAR OFF THE CANVAS!
Crumb: Hook his leg!
One…
Two…
THRE...THE HELL-HOUND SAVES THE MATCH FOR HIS TEAM AS HE DRAGS RECOBA TO HIS CORNER AND TAGS IN!
Rose: Smart escape strategy from Cerberus!
Crumb: Desperation more like...
Nelson: Desperation it may be but it keeps this match going!
Jones looks to the ref who is unwilling to step in, The Hired Gun makes the most of the situation as he lifts up Jones into a sit-out spinebuster. He drags the Australian to his feet and sends him into the corner, following up with a knee that lands flush into the sternum of Jones.
Nelson: The Hell-Hound goes back to targeting the ribs of his opponent!
The Indestructible Force seats his opponent on the top and drapes his outstretched arms around his torso before dropping down into a modified Diamond Cutter that targets his ribs!
Rose: He's softening him up. The twist in that move means we could be seeing a
Raging Inferno
that switches its focus from the neck to the ribs!
Cerberus watches as his opponent crawls, his ribs clearly in agony. He cuts off the man from Melbourne and lifts him up into a powerbomb. JONES, ACTING ON INSTINCT, QUICKLY RABBIT PUNCHES THE FOREHEAD OF CERBERUS AS HE SPINS ROUND...CODEBREAKER!!
Nelson: Now it is Jones' turn to pull something out the bag at the last minute!
Crumb: You can take the fight to Drake but you can't take it out of him!
Jones rolls back and tags Kostan back in, no competitor in the match in fighting shape for much longer. Jones drops to his back as Kostan lifts up his leg and falls back to launch Jones at Recoba on the apron...TORNADO DDT FROM THE APRON TO THE FLOOR TAKES BOTH MEN DOWN!
Nelson: Kamikaze move from the Australian!
Kostan falls back into the corner and The Hell-Hound charges, HE LOOKS FOR A SPEAR IN THE CORNER BUT KOSTAN MOVES! CERBERUS STUMBLES BACK INTO THE CENTRE OF THE RING...ARGENTINE DDT!
Crumb:
FINALE!!!
One…
Two…
THREE!!
Torres: The winners of this match...Drake Jones and Aaron Kostan!
Crumb: Wow! What a match!
Nelson: Kostan picks up the pinfall victory for his team over Cerberus and Cross Recoba.!
Rose: You know as well I do, Patticake, that this war brewing between this two set of Icons is far from over!
The scene opens in a backstage hallway where Bobby Benson steps out of a door labeled 'Trainer's Room'. The normally excitable manager had seen better days. His hair is mussed, suit wrinkled, expression disheveled. He grabs at his left shoulder, which feels like it's been ripped out of its socket thanks to earlier in the night. He isn't his best self when he spies the Iconic Queen herself, Astrid Samson, walking down the hall, but isn't going to let that stop him from this rare opportunity.
He steps right into Astrid's path, forcing her to halt her momentum and look up from her phone with an eyebrow raise and a dagger throwing glare. Bobby doesn't give her a moment to question his motives before launching into his spiel.
Bobby Benson: Astrid Samson! The Queen of IPW! I've been looking for just an opportunity such as this to introduce myself. My name is Bobby Benson, the Manager of Manager's, and I think it's time that you and I discussed some business!
Bobby thrusts his hand out towards Astrid and then winces, grabbing at his injured shoulder thanks to the sudden movement. Astrid just looks down and glares at his hand before looking up.
Astrid Samson: Uh… yeah, I'm not touching that because of a few reasons, mainly you look like a stray dog that's come down with a bad case of mange. So you stay there, I'll stay here and you can tell me what "business" you want to discuss with me. Keep in mind I'm a very busy woman and don't really have time for bullshit.
Astrid folds her toned arms across her chest, her eyes still glaring at Bobby. Benson allows his unshaken hand to fall at his side and seems unperturbed by the dismissal.
Bobby Benson: Well, Mrs. Samson, I just recently arrived here in IPW as a representative of Willie Pete, and I'm always on the lookout for talented individuals such as yourself to join the Benson Family. Quite frankly, looking at your history here in the promotion, the fact that you have the impressive record that you do and haven't been an IPW Heavyweight Champion is beyond me. Your contributions to the company have gone overlooked for too long, and I think it's high time you be compensated for your end of the venture.
Bobby holds both hands out at his side excitedly, the pitch getting more animated.
Bobby Benson: And that's where I come in! I can guarantee you that with me on the case, I can get you the money you deserve and will fight tirelessly to get you the championship match you should have already received! It's a win, win, baby! Just sign on the dotted line, and I'll get the corporate machines to work!
With a flash of his wrist, a contract appears in Bobby's hand like magic, and he holds it up against the wall with a pen in his other hand being held towards Astrid. Astrid is wary of the offer and takes the contract to give a quick glance over the first page.
Astrid: They might be the size of raisins that have been left out in the sun too long, but you've got some balls approaching me Mr. Benson… especially since you're so new here and your only client is just as new. While I totally agree with you that my contributions have gone overlooked for far too long, you can't just waltz in here and make promises of things that neither you nor I know if you can uphold those promises.
Sighing deeply, Astrid brushes some stray hairs out of her face.
Astrid: So let me clue you in on a few things since you're so new… I'm already part of a family, the Samson Family, and I have been for about 3 years. I already have representation and I already have a manager. Do you expect me to just cast them to the side so that you can benefit? I'm a loyal person and my husband has done amazing things for my career thus far. I'm loyal to Josh and I'm loyal to Daveena given what they've done for me, you can't even come close.
Astrid takes another glance at the contract before tearing it right down the center and handing it back to him.
Astrid: You may not know what loyalty is, but I do. The answer is no.
Bobby takes the two halves and stares at the torn contract for a moment before looking up at Astrid with a snarky smile.
Bobby Benson: You know, I did my research Mrs. Samson, and was aware of your husband. It's part of the reason I wanted to approach you in the first place. Loyalty aside, I'm not asking you to take anything away from him, or your family. I was offering you something that thus far he hasn't… security. I mean, isn't he the reason these interlopers have arrived and started running amuck in this promotion? And where are these people as you get your head bashed off the floor? Where are these people when your championship aspirations are taken advantage of by people who haven't even been inside the place for all of a month?
Bobby shrugs, wadding the two halves of the contract up and letting them hit the floor.
Bobby Benson: It's unfortunate that we couldn't come to some accord. I obviously didn't do enough research, cause they didn't tell me how uncouth you could be in the face of compliments and honesty.
Bobby looks pretty smug now, 'taking the high road', which actually translates being a prick. Astrid just shrugs her shoulders, cocking her head to the side ever so slightly.
Astrid: Hey, that's on you because everyone else knows the exact type of person I am and that it hasn't changed in three years nor will it ever. I'm a bitch to those I don't trust and/or despise with tremendous amounts and you… are not worthy of my trust. Your business model is beyond flawed and that is going to ruin you. I know my time will come soon and I'm willing to wait until just the right time. Until then, I'm going to keep on keeping on with what I do best… which tonight will be becoming the only real queen of IPW by defeating Tanja Devereaux.
Bobby rolls his eyes at what he perceives to be bravado and starts to walk away while talking over his shoulder.
Bobby Benson: Sure, Mrs. Samson, whatever you say. We'll just see which one of us has the 'flawed' business model, especially considering your husband's track record.
Bobby lets out a laugh when Astrid delivers a stiff kick straight to his groin area before grabbing him by the back of his head and sending him crashing into a black cargo box. Bobby grabs at the top of his hairline with one hand, the other finding his groin, but he doesn't get a chance to take in the pain before experiencing more. As he moves to get to his feet, Astrid grabs him by the belt and scruff of the neck and tosses him so that he collides skull first into the brick wall.
As the wily manager, who isn't looking so wily now, slides down the bricks he leaves a blood trail that slimes down with him. Astrid looks at her handiwork as Benson bleeds on the floor and then looks over at the door he had originally come out of.
Astrid: At least you're near the trainer's room this time. This should teach you just the type of person that I am. You can no longer claim ignorance.
With that, the Iconic Queen makes her way down the hall, leaving Benson to stew in his woes.
~~
When Cross Recoba steps inside his typically well-situated locker room, the first thing that grabs his attention is the darkness. The light switch doesn't work. And then, near the back of the room, in the shower stall, one of the overhead fluorescents blinks on, then off, then back on again and hums starkly.
An invitation.
Cross' eyes narrow as he approaches cautiously. Not a man to rush in blindly, he steps towards the lone illuminated spot of the locker room. Cross listens, craning his neck as he leans against the tiled wall and peeks carefully around the corner to see an empty space.
The mirror draws his attention.
There, scrawled in dark red marker read the words
This is Deus Speaking
.
Cross feels his heart skip a beat as the instant he reads them the lights shut off.
His body tenses as a soft, dark hiss comes from somewhere in the locker room, and then…
"I hear you're calling in debts, Cross."
Cross sets himself in a defensible position against the tiled wall. He knows the voice. There are those who do. Deep. Brooding. Sinister. Deus. Unmistakeable.
He's heard it before. Somewhere in the darkness of his locker room lurks a creature he's aware of but never truly encountered.
"We are also here to call in debts."
"We owe one another nothing," Cross spits hoarsely.
"No." The deep voice agrees. "Our business is just beginning. The Bombtrax make good pets, Cross. Expect me when the time comes to put them down."
And then, like the air returning to the room, the lights come back on. Cross narrows his eyes once more. The words on the mirror are gone. It's just him here.
~~
Torres: The following match is scheduled for ONE FALL with a FIFTEEN MINUTE time limit!
"Changes"
by Lucidious strikes the PA; however the audience drowns it out with their cheers for Jason Dave! Jason walks out from behind the curtain, waving to each of the paying customers.
A smile is drawn to his lips as he continues down the entrance ramp in black athletic trunks. He shakes hands with the members of the audience who paid for those premium ramp seats before sliding into the ring. He poses at each of the ring posts before patiently waiting.
Nelson: Jason Dave gave one hell of a performance at New Year, Who Dis? Two, and considering his history with Brianna Rissi, this should be an interesting match.
Rose: You say that as though he won. Oliver Black is still the Television Champion!
Nelson: That does not take away from Dave's performance.
Crumb: No, and what makes this really interesting is the fact that Brianna is currently being championed by Oliver Black to be our next Heavyweight Champion!
Rose: While they might be buds, I'd dare to wager that Jason might have something to say about that…
The lights dim and the sound of
"I Miss The Misery"
blares over the PA system. The fans get to their feet as the former Television Champion, Brianna Rissi makes her way out onto the ramp at a light bouncing skip. Her hair is hanging long, and she wears a lime green shirt with a black skull across the chest. Her short shorts are lime green and black plaid and her lime green socks reach her knees, with her signature skull sneakers with hot pink skulls on the side seem to glow. She pauses for a moment, before making her way down to the ring skipping, a slight malicious smile plastered to her face.
Upon reaching ringside she merrily over to the stairs, and climbs them, and then enters the ring between the bottom and middle rope. Twirling, she goes to the center of the ring, grinning out into the crowd who go wild.
Nelson: Rissi and her fellow Queen Bee, Astrid Samson, did not fare as well at New Years, Who Dis? Two against The BombTrax, but that did not mean they did not get some measure of revenge.
Crumb: Those guys left a mess up here after they gave us our booth back.
Rose: Yeah, and…why does it smell like cheeseburgers?
Nelson: Wait a minute...what is he doing out here?
The crowd murmurs as the Icons in the ring turn to see what has them abuzz when Brianna Rissi spots Wes Meyers out in the crowd holding up a sign that says
'Give Brianna A Chance!'
written in large bold letters. She flashes a genuine smile towards the sign and exits the ring to the delight of the fans to give Wes a big high five, allowing the crowd the rare opportunity to pat her on the back and show her their support. She grins before hopping back up onto the apron and back into the ring. Jason Dave watches all of this politely, making it unclear whether he agrees with the sentiment or not.
Rose: So now Wes Meyers is on the Rissi bandwagon?
Crumb: Well, his close ties to Oliver Black are obvious. Why not show his support to Rissi, especially considering his endorsement for her to be the next IPW Heavyweight Champion.
Nelson: We are going to have to debate that later cause the bell is about to sound!
DING DING DING!!!
---Jason Dave vs. Brianna Rissi---
The two competitor's step to the center of the ring, and after a few familiar words, slap hands for good sportsmanship and separate only to begin circling one another. The two move in aggressively for a collar and elbow tie up, but Rissi uses her speed advantage to easily swing behind Dave with a waistlock. She transitions this quickly into a headlock. Dave wastes little time using his size advantage to lift the woman off the mat for a side suplex, but she rolls with it off his shoulder to land on her feet behind her. When he spins around she meets him with a high standing dropkick that sends him falling back into the ropes.
Nelson: Rissi using her speed to stay one step ahead of Dave here in the early going, and now Dave bounces back from the ropes…
Crumb: and Rissi with a Leg Lariat takes him the rest of the way down to the mat!
Rissi rolls backwards to end up on her feet, falling into the ropes for momentum as Dave tries to sit up. She goes low and slides in beside him with a forearm strike that sends him snapping back down to the canvas before reaching over to hook the leg for a cover.
One…
Two…
Nelson: Kick out by Dave, and Rissi now helping Dave to his feet and pushing him into the ropes to shoot off..NO! Reversal!
Crumb: Rissi now coming back at Jason with speed as he steps out to the center of the ring to catch her in a Tilt-A-Whirl, BUT RISSI CATCHES HIM SLEEPING WITH A HEAD SCISSORS TAKE OVER!
Rose: Someone needs to get this girl off the speed. She's flying around all over the place!
Inflammatory remarks, aside, Dave comes up to his feet and rushes at Rissi once more only to be caught off guard with a quick snap arm drag. He pops up and feeds right into another, but this time Brianna chokes up on the arm with an armbar and places a knee in the side of his face for good measure.
Nelson: I am telling you guys, between the Queen Bees standing tall at New Years, Who Dis? Two and Oliver Black's touting for her to become the next Iconic Professional Wrestling Heavyweight Champion, a fire has been lit under Brianna Rissi!
Rose: That's called herpes, guys.
Nelson:
ROSE MARIE!
What the hell is wrong with you?
Rose: What? Anyone who would be best friends with
ASS
trid doesn't deserve a second glance from me!
Rissi cranks back on Dave's arm and he slaps at his shoulder in pain, all the while maneuvering so that he can get back to his feet. He forces them both up and Brianna retains hold of the arm, turning under for a dragon twist that has Jason reeling. He suddenly pitches himself into a forward roll and comes up to his feet, untwisting his arm, and managing to reverse the hold so that he now has Brianna's wrist, and swings through with a Dragon Twist of his own.
Nelson: The torque Dave was able to get on that twist takes Rissi to her knees, but she is already working her way up, looking for an escape.
Crumb: Brianna wisely lifts her leg and brings it down on Jason's grip to break the hold, and completes the circuit with a roundhouse kick right to the gut that doubles him over…
Rissi rushes the ropes for momentum and when she springs back she leaps into the air for a high crossbody, but Dave catches snatches her out of midair and uses her own momentum to take her hard to the mat with a fall away slam. Brianna clutches at her back at the abrupt stop, and Dave uses his heels to dig into the mat to scoot himself back to hook the leg so that his shoulders lay across her chest.
One…
Two…
Thr-NO!
Brianna hooks his arm and grapevines the other, rolling forward so that it's Jason who now has his shoulders pinned to the mat with a crucifix pin.
One…
Two…
Nelson: Thr-Kick Out! Two quick pin attempts from both Icons back to back and now both are streaming to their feet…
Crumb: Dave swings at Rissi for a clothesline but she ducks and keeps going to bounce off the ropes…
Rose: Looks like she's going to fly again even though it didn't go so well last time…
Jason spins around just as Brianna reaches him, swinging herself up for another head scissors take over, only this time, Dave had the move scouted and is able to stop her forward momentum. Now, Brianna is basically just hanging around Jason's neck by her legs. That is, until he pushes her up and out and then sits out into a massive inverted powerbomb that see's Rissi crash chest and face first into the mat.
Nelson:
GOODNESS GRACIOUS!
Crumb:
WHAT CAN EVERYONE BE THINKING AS BRIANNA RISSI WAS JUST SMASHED INTO THE CANVAS?!?!
Rose: Probably, 'Now her face can match her flat ass'. Oh, and by the way…there's a cover.
One…
Two…
Thre...NO!
Rissi's shoulder shoots off the canvas at the last second and Dave looks up at the referee in a little shock. The ref continues to wave it off as two and Jason pushes up to his feet, reaching down to help Brianna to hers. A stiff upcut sends Rissi falling back into the corner, and Dave follows her in with a chop that echoes throughout the arena.
Crumb: Jason Dave is now opening up on Brianna Rissi with knife edge chops, and what started out as a friendly wrestling contest has now turned into a much more determined affair!
Rose: Oh please. Jason is just trying to cop a feel. Anyone can see that…
Nelson: Actually, Rose Marie, I am pretty sure you are the only one that sees that. Brianna Rissi certainly is feeling it though as that final chop sent her falling down to her bottom to rest against the turnbuckle!
Brianna clutches at her battered chest as Dave takes a step back at the behest of the referee. The official doesn't get long to check on Brianna before Dave comes rushing back in, looking to crush her skull in the turnbuckle with his knee. Rissi, however, manages to slide all the way down flat and rolls out to the apron, leaving no one home but the buckle. Jason slams into the corner and stumbles back clutching at his knee, looking up just in time to see Brianna springboard to the top rope and then leap off with a missile dropkick that sends Dave crashing to the mat. Brianna scrambles for a cover.
One…
Two…
Nelson: Thre-Kick Out! Dave tossed the much smaller Rissi right off of him, but she ended up on her feet…
Crumb: Jason pushing up to his feet, but Brianna is in motion…comes off the ropes, and SHOT GUN DROPKICK SENDS JASON SAILING THROUGH THE MIDDLE ROPES TO LAND WITH A SPLAT ON THE OUTSIDE!
Rose: Damn…
Dave and Rissi fans are on their feet alike as Brianna makes her way over to the nearby corner where she starts to climb. Jason grabs at the apron to help pull himself back to his feet at about the same time that Brianna finds her spot, and when he looks up she's already sailing off with a shooting star press that finds it's mark. Both competitors are wiped out after the move and the fans go nuts while the referee steps to the edge of the ring and starts a count.
One…
Two…
Three…
Nelson: Man, it would be a shame for this one to end in a count out after everything they have already been through. And there is Wes Meyer's again...he's standing right next to the carnage behind the guardrail and is damn near shoving his sign into the cameraman's face.
Four…
Five…
Crumb: Yeah, but after a move like that, who can blame him. Maybe Oliver's right. And look, Brianna is starting to stir and crawl her way back towards the ring.
Six…
Seven…
Rose: I can't believe that Wes Meyers is still being allowed out here, and that Jason Dave is going to go out like a punk. Rissi just rolled back into the ring, and the ref is still counting…
Eight…
Nine…
Nelson:
JASON DAVE DIVES UNDER THE BOTTOM ROPE JUST IN THE NICK OF TIME TO SAVE THIS MATCH!
Rose: Well one thing is for sure, it's evident by the look on Brianna Rissi's face that she didn't expect that.
Rissi gets to her feet, staring down at Dave with a newfound respect as she steps over to help him to get vertical. A right cross sends the man falling back a step, and a second has him falling into the corner. Brianna steps in with a chop, and it's obvious by the determination on her face that she intends to offer Jason some payback from earlier.
Nelson: It is Rissi's turn to light up Jason Dave's chest, and those chops are echoing throughout the arena!
Rose: Oh please! Anyone can see that she just wants to put her hands on the man's muscles.
Crumb: You know…sometimes I just don't know what world you're living in, Rose?!
Brianna fires in one last chop and the man's chest is sufficiently red when she leads him out by the head and snapmares him down to the mat in front of her. He ends up in a seated position as she hops up to the second turnbuckle of the same corner they had been battling in and then delivers a leaping double foot stomp right down across his shoulders and the back of his neck! Dave flops around the mat, rolling back and forth while clutching at the injured area.
Crumb:
WHAT CAN EVERYONE BE THINKING AS BRIANA RISSI BROUGHT ALL OF HER WEIGHT CRASHING RIGHT DOWN ONTO JASON DAVE'S NECK!
Rose: Probably, 'I wish this guy would quit asking these asinine questions every time someone hits a high impact move'.
Nelson: Regardless, Rissi just rolled him over onto his back and is hooking the leg!
One…
Two…
THRE...NO!
Dave barely kicks out at the last possible nanosecond and Rissi stares down at him in disbelief. Swiping her hair out of her face, Brianna looks to the corner, down at Dave, and then back before getting to her feet and heading that way.
Nelson: Looks like we could be getting some high risk maneuvers in our future, but they have served her well thus far in this contest…
Crumb: Indeed, and now Brianna is almost at the top…
WHAT THE
…
Rose: Ooohhh! Let me, let me!
WHAT CAN EVERYONE BE THINKING AS JASON DAVE JUST POPPED UP TO HIS FEET AND DOVE AT THE TOP ROPE TO CAUSE BRIANNA RISSI TO LOSE HER BALANCE AND COME CRASHING DOWN CROTCH FIRST ON THE TURNBUCKLE!
Crumb: Well, that was uncalled for…
Nelson: Folks, do not let Rose Marie fool you. I do not think Dave had that scouted, he just happened to get to his feet and out of fatigue fell into the ropes to cause that mishap.
Rose: Please! That was deliberate.
Nelson: To each their own, but deliberate or not, Jason Dave is now stepping up to the second rope to join Brianna Rissi in the air.
Dave pushes Brianna back a bit to make room for him to stand, but the tenacious vixen drives a headbutt into his face for his trouble. The fans cheer wildly, but a look of anger flashes over Jason's face, and in the heat of the moment, he unloads with clubbing right hands that beat his much smaller opponent into submission. Completely pliable and half out of her head, Rissi puts up little resistance as Dave hooks her around the head and brings her off the top with a massive superplex that shakes the ring.
Nelson:
GOODNESS GRACIOUS!
Rose: I'm surprised no one yelled 'timber' before that one…
Crumb: Now both Icons are laid out in the center of the ring, and that took just as much out of Jason Dave as it did Brianna Rissi!
The referee checks both competitors and with a shake of his head steps back and starts the count. He manages to reach the count of four before Jason Dave begins to stir and then crawls his way over to Rissi where he raises his arm high overhead before falling forwards to drape it over her chest for a pin.
One…
Two…
Nelson: Three!
NO!
The referee is waving it off and saying that Rissi got the shoulder up!
Crumb: That was as close a near fall that I've seen in a long time!
Rose: Even I must admit that I'm a little surprised she had it in her to get out.
Dave presses his forehead into the mat, frustration starting to come into play as the fans begin clapping and chanting for the two superstars to make it back to their feet. After a few seconds Dave pushes up and looks out at the roaring crowd, nodding his head to signal that it was time to put this one away. Reaching down he slowly helps Brianna back to her feet and then hooks her around the front of her head from behind, bending her backwards and looking for his finisher.
Nelson: This is it! If Jason hits this it's over!
Crumb: He swings tight for
Natural Selection
(Cross-Rhodes)
BUT RISSI SPUN OUT TO LAND ON HER FEET! DAVE SCRAMBLING TO HIS…
Rose:
HURRICANRANA SPIKES HIS SKULL INTO THE MAT FROM OUT OF NOWHERE!
The other two commentators look down at the end of the table at Rose in surprise, but not even she can hide her excitement as this match has progressed. Both competitors are laid out once again on the mat, and once again the referee is forced to start a count. Midways through it's Brianna this time that crawls over to Jason and drops her arm across his chest.
One…
Two…
Nelson:
THREE-NO! MY GOODNESS! HOW ARE THEY STILL FIGHTING AFTER ALL OF THIS?!
Crumb: Hey! Not you too! I ask the questions around here!
Rissi beats the mat beside Dave in frustration, falling back to sit on her haunches in exhaustion while the fans go wild for the match to continue. Finally, she reaches down and helps Dave up to his feet, a spinning back elbow catching him in the jaw which sends him stumbling back into the nearby corner. Brianna steps over and turns so that she can hook Dave around the side of the head, signaling to the crowd that she's about ready to put this one away.
Nelson: Rissi is looking for her bulldog here and the fans are with it...Runs across the ring…
AND WHOA!
Crumb:
WHAT CAN EVERYONE BE THINKING AS JASON DAVE JUST USED BRIANNA RISSI'S OWN MOMENTUM TO LAUNCH HER PAINFULLY ACROSS THE RING?!?!
Rose: Probably the bitch should put on a few pounds to prevent stuff like this from happening...
Rissi clutches at her back in disbelief as she pushes up to her feet, stumbling back towards Jason as he buries a boot in her gut, hooks her around the head, and then snaps her down to the mat with a lightning fast
Natural Selection
(Cross Rhodes)!
Rose:
THERE IS THE FINISH TO THIS MATCH AND THANK YOU FOR COMING BRIANNA RISSI!!
One...
Two...
THRE....KICK OUT!
Crumb:
OH MY GOODNESS!
Rose: F-it! Allow me!
WHAT CAN EVERYONE BE THINKING AS BRIANNA RISSI JUST KICKED OUT OF NATURAL SELECTION?!?!
Nelson: Feel better?
Rose: Mildly liberated.
The fans are as dumbstruck as the announcers when Jason Dave shoves his hands into his hairline and shakes his head at the ref in disbelief as he continues to flash the sign for two. It takes him a minute to come to terms that his best shot didn't finish the job until finally he pushes up to his feet, hands on hips. He starts to nod at the capacity crowd as they buzz with excitement, reaching down to pull a limp Brianna up with both hands.
Suddenly, Rissi snaps alive from out of nowhere, knocking Jason's hands away while hooking him around the head and running towards the ropes. When she reaches them she leaps to bounce off the top, swinging her and Dave around only to plant him face first in the ring with her own finisher!
Nelson:
MASSIVE RUNNING BULLDOG DRIVES DAVE FACE FIRST INTO THE MAT AND NOW RISSI SHOOTING THE HALF AND HOOKING THE LEG!
One...
Two...
THRE...KICK OUT!
Crumb:
JASON DAVE GOT THE SHOULDER UP AT THE LAST POSSIBLE NANOSECOND! CAN YOU BELIEVE THIS MATCH?!
Nelson: My goodness, folks, this has been one for the ages. Both Icons have thrown their two heaviest shots and both are refusing to go down!
Rose: I have to admit...what do they have to do to end this thing, commit homicide?
Brianna falls off of Dave clutching at the back of her head thanks to his Natural Selection, glancing over at him with confusion at how he kicked out after all that. She almost looks disheartened as she pushes up to her feet, remaining bent over to grab a loopy Dave to try and get him back to his. Suddenly Dave hooks her around the head for another surprise run, slipping his leg through hers to drag her down to the mat into a tight small package.
One...
Two...
Thr-The package isn't tight enough as Brianna somehow manages to wriggle free before the three, but does so in a way that she is the one now who has Jason all hemmed up.
One...
Two...
Thr-Dave uses his size advantage to power out at two and half, and the two finally disentangle from one another and scramble up to their feet. Dave launches himself forwards for a clothesline to try and cut Rissi off, but she ducks, instead hooking him through the legs as he passes by and dragging him down into a schoolboy pin where she puts every ounce of herself on the back of his hamstrings which force his own knees into his chest!
One...
Two...
Three!!!
Crumb:
OH MY GOODNESS! I THINK SHE GOT HIM!
Nelson: I do not know. The referee is conferring with Dave who did kick out...
DING DING DING!!!
Torres: And the winner of this contest by pinfall….BRIANNA RISSI!
Rose: Ha! She stole one from one of her best friends! What a bitch!
Crumb: Oh come on, Rose! Even you have to admit that this was a great match! I know it's early, but it might be a contender for the 2020 match of the year!
Jason Dave leans against the ropes, still breathing heavy and shaking his head, when he looks over to Brianna Rissi as she hunches over with both hands on her knees doing the same. The referee steps up beside her to lift her hand in victory, but Dave suddenly interjects and brushes him aside.
Rose: Oh yeah….the loss to Brianna has caused Jason to snap! Beat her ass, Two First Names!
Rissi notices the man she had just gone the distance with for the first time since the pinfall, and she looks into his eyes for a moment with hesitation. Was he about to clock her? Did she deserve it? When suddenly Dave gives her a half smile and a shrug, and lifts her wrist on his own to a huge ovation from the crowd.
Nelson: There is no doubt that these two put on a clinic here tonight and it is great to see this level of sportsmanship from these two fine Icons...Oh no!
Crumb: Not again!
Rose: Well, can't say we didn't see this coming...
The BombTrax are picked up by the camera having already cleared the ringside area and hopping up on the ring apron. Just as they come into the ring, Rissi and Dave, still tired from their match can sense something is wrong, but by the time they turn towards the danger it's already on top of them! Rissi has just enough time to see Flaming Youth's boot crashing into her face with his
Slow Burn
Superkick, while Dave literally cuts a flip thanks to a
Sudden Stop
running big boot by Press!
Nelson:
GOODNESS GRACIOUS! THESE TWO ARE A MENACE!
Crumb: Attacking these two after they had already gone to hell and back! Despicable!
Rose: Hey...if they had shown up just a few seconds ago they could have ended this match for Jason and Brianna and there wouldn't be any hurt feelings. I say they dropped the ball!
Nelson: Thank goodness that did o't happen, but speaking of dropping something!
Youth drops down on top of Brianna, cradling her head so that piston right hands can find their mark into her cranium, while Press scoops Jason Dave up and sends him hurtling through the ropes to splat on the outside. He follow the man out, leaving his partner to continue hammering away, and Dave tries to get to his feet when the big man grabs hold of him with his meaty paws and hoists him onto his shoulder. He doesn't even get a running go, just showing an incredible amount of power, as he launches Dave like a lawn dart towards the steel steps. As Jason descends he slams head long into the top portion of the steel like a torpedo, dislodging them from the bottom and sending them skidding across the floor until coming to a rest against the guardrail. Fans boo the two men unmercifully when Dave rolls over onto his back after the collision and reveals that he has been busted wide open!
Crumb:
WHAT CAN EVERYONE BE THINKING AS JASON DAVE HAS JUST BEEN BLOODIED BY THE BOMBTRAX?!?!
Rose: Probably, "what is he doing with that bottom portion of the ring steps, and why did he just slide them under the bottom rope and into the ring?!"
Nelson: Guys...not to quote Star Wars,
BUT I HAVE A BAD FEELING ABOUT THIS!
Rissi looks to be out of it as Youth finally hops off of her and grabs the bottom steps and drags them to the center of the ring. Just as Press hops to the apron and swings over the top rope into the ring, Youth yanks her up by the hair of the head and sends her stumbling his way. With a boot to her midsection he doubles her over, taking her by the skull and dragging her to tuck between his legs. Youth steps over to the nearest corner and in one spring ends up on the top rope, and the fans, who had been booing them, begin to scream in a panic. Some, however, scream in a blood lust, as Press flips the woman up to sit on his chest.
Nelson:
OH GOODNESS! PLEASE TELL ME THEY ARE NOT ABOUT TO DO THIS?!
Rose:
HEY!
At least it isn't our announce table this time!
Youth leaps off with a sidekick into Brianna's face, adding even more momentum as the Goliath, Press, drives her spine first down across the bottom steps with a powerbomb. The fans nearly blow the roof off the joint as Brianna Rissi's face is wracked with pain, moving slowly to grip at her lower back as if somehow that will fit all the pieces back together. Press stares out at the crowd with a triumphant grin, but then looks over at Youth who smacks himself in the side of the head comically. The big man's smile fades as he reaches up to touch the spot where he had been clobbered by The Queen Bee's con-chairto, and his face as grim as he reaches down to pull up a now completely spaghetti legged Rissi.
Crumb:
COME ON! THIS IS OVER! DON'T DO THIS!
Nelson: Even this crowd is starting to turn on the two fiends who are in danger of committing a felony here if they do this again! Enough is enough!
Rose: Oh, Jason...be smart! Don't do this!
A bloodied and shaken Jason Dave pulls himself up onto the edge of the ring and crawls haphazardly through the middle and bottom rope into the ring, hand outstretched towards Brianna Rissi, who looks to be set to go for another ride courtesy of The BombTrax. Press notices the bloody mess as he crawls in their direction, and he shakes his head with a rueful smile while tossing Brianna to the side to flop against the mat like a sack of potatoes. He directs traffic for Youth to pull Dave up to to take her place when suddenly the Santa Monica crowd goes ballistic as Oliver Black and Scott Wilson appear on the stage, each wielding steel chairs and rushing down towards the ring! It doesn't look like the two are exactly aligned, only by the common threat to two of their respective friends.
Nelson:
THANK GOODNESS! TALK ABOUT UNHOLY ALLIANCES!
Crumb: Yeah, but somebody had to do something…
OH! AND PRESS JUST SENT HIS KNEE RIGHT INTO THE SIDE OF DAVE'S HEAD AS BLACK AND WILSON HIT THE RING!
Rose: Yeah, and there go The BombTrax taking a powder!
Oliver Black runs right up to the edge of the ropes, chunking his chair in Press direction, but it's deflected by one of the mastodon's meaty fists. Press laughs up at the Television Champion as Wilson drops to check on the status of Dave behind him. Black starts to go through the ropes, but when Youth blows the unmoving Rissi a kiss it reminds him that he needs to tend to his friend. Cursing under his breath he swings back into the ring and slides in beside Brianna Rissi, brushing hair from her face and trying to revive her.
Nelson: Well, Oliver Black and Scott Wilson came out in the nick of time to stop any more mayhem, but my goodness! The damage might be done!
Crumb: That was some horrendous power behind that impact across those steel steps, and one has to wonder if this hasn't shortened the woman's career.
Rose: One things for sure, The BombTrax did what they said they were going to do at the start of the show, and if this is any indication...Ole
ASS
trid is about to be next!
Nelson: As much as I disagree with your implications, Rose Marie, I am afraid you are probably right.
Crumb: Man...EMTs in the ring checking on Brianna as Jason Dave has been propped up in the corner to be attended to. This looks like a train wreck.
Nelson: How about we try and find something going on in the back while we sort this mess out?
The camera does one more sweep of the carnage in the ring before cutting to backstage.
The camera cuts to inside one of the locker rooms in the Iconic Arena where Willie Pete is already back in his street clothes waiting on his manager to return from the trainers room. The door suddenly bursts open, and when Pete looks in that direction he's shocked to see a disheveled Bobby Benson. The man's arm is in a sling, a bandage wrapped around his head, and when he enters, he's walking kind of sideways. Pete didn't realize that Brodie had done such a number on him, having no knowledge of the meeting Bobby had with Astrid Samson.
Benson looks beyond consoling as he flops down onto the bench, winces from the sudden jolt of sitting down, and then gives Pete a sidelong glance.
Bobby Benson: This place is a god damn menace, Pete! Something has to be done. I don't deserve this!
Pete starts to respond, but Bobby shakes his head irritably and cuts him off.
Bobby Benson: You know, I thought that Union Battleground was bad and that Bryan Williams was the lowest of the low, but these people…these Icons…their animals. I mean, I tried to be nice, tried to compliment them, but get absolutely zero respect from these classless cretins, and you know what, Pete…neither do you!
Benson is working himself into a shoot here, eyes glazing over and looking off into the ether as if homing in on a mission statement.
Bobby Benson: And you know what, Pete, that's going to change. You need back up! We need someone that can watch our backs and can be just as crazy as these ass hats can be. Someone that has a pension for stirring up the right kind of trouble with the right kind of people. With 4CW falling to the wayside, we're going to have to pick up our game around here, and that means finishing what you started with Cross Recoba.
Pete starts to nod, seeing the vision for himself, as Bobby flashes a scheming smile.
Bobby Benson: That's right, baby! You're going to dog that pretty little rich boy until he gives us what we want and you get the match that's rightfully owed to you, while I introduce the world to the most megalomaniacal menace to society they've ever seen, and secure our rightful place at the top of the mountain here in IPW! This is going to be great! This is going to be money! This is going to be downright awesome!
Benson turns to the camera now looking completely ridiculous with his bandage flopping around on his head. Pete, in the background, looks like he's ready to take on the world.
Bobby Benson: That's right, IPW fans, The Benson Family expands on the next Chaos!
With that, Benson starts laughing maniacally which elicits a howl of laughter from Pete, and the camera cuts back to ringside.
~~
---"The Voodoo Queen" Tanja Devereaux vs. "Iconic Queen" Astrid Samson---
Torres: The following match is scheduled for ONE FALL with a FIFTEEN MINUTE time limit!
Pyros hit as Videos of bustling crowds in various locations of New Orleans appear on the tron as
"Bad Religion"
by Godsmack blasts on the P.A. system. Tanja comes out onto the top of the ramp in a style compared to Gail Kim during her early time in TNA before heading down the ramp with some of her black leather coat flows at her feet while the mix of boos and jeers and cheers from the crowd fills the arena. She slaps hands with a few fans at ringside before she reaches the bottom of the ramp.
Tanja walks up towards the ring and enters via under the bottom rope and jumps onto the middle turnbuckle. She poses as she does her usual taunt with a hand and arm in the air as "Bad Religion" continues to play. Tanja steps off the turnbuckle as she removes the leather coat and throws it into a random corner.
Nelson: Tanja Devereaux is coming out here tonight looking for a fight and boy will she be getting one from the Iconic Queen herself.
Crumb: Tanja has faced the likes of Oliver Black in her run thus far, but she's not faced anyone like Astrid yet.
Rose: Pfft!
ASS
trid is going to get eviscerated by Tanja… I just know it.
The haunting sounds of
"Alone In A Room"
by Asking Alexandria start to waft their way out through the arena's PA system as the lights flash in varying hues of pale purple and icy blue. When the main beat hits, Astrid Samson walks out from behind the black curtain onto the stage with a confident swagger in her step. Walking to the top of the ramp, she stops and spreads her legs apart, using her hands to fluff her hair as a twisted smirk begins to make its way onto her face. Standing there for a few moments, Astrid tilts her head back and takes in the crowd's energy before facing the ring as the smirk reappeared on her face. She began to make her way down the ramp towards the ring, emitting a tremendous amount of confidence as she walks. Astrid reaches out to slap the hands of a few fans at ringside, but at the very last minute, she jerks her hand away, holding it up as she continues towards the ring laughing as she twirls her hair around her finger.
At the bottom of the ramp, Astrid scowls and smirks at the same time towards the ring before heading off to the right-hand side while holding her hands towards the fans as if to say "talk to the hand". She quickly hops onto the ring apron and gets to her feet, looking out at the crowd before she enters the ring through the ropes before bending her knees and quickly entering under the middle rope with a twirl. Holding her arms up at the level of her shoulders, Astrid shakes her head from side to side as she talks smack to the crowd before hopping down. She waits for her opponent off to the side, sitting on the middle rope with her arms spread across the top one as her music slowly fading out.
Nelson: Astrid Samson does not look too pleased getting into the ring with Devereaux. And she did not seem too pleased with the fact that Devereaux also calls herself a queen.
Crumb: Astrid pretty much is the face of the company so why shouldn't she call herself a queen. She's had that moniker since IPW's inception.
Rose:
ASS
trid only feels that because she married Joshua Samson she should be the only queen in IPW. But when has she ever acted like one?
The referee looks at both Lady Icons to make sure they are ready for the upcoming match. Both nod, as the referee then calls for the bell and the match is officially underway.
DING DING DING!!!
Tanja runs across the ring and blasts Samson with a forearm smash! She follows it up with a second and then grabs Astrid. Tanja tries to shoot her across the ring almost right away. Astrid reverses the attempt and waits for Tanja to come back on the rebound, only to have Tanja connect with a spinning back elbow! Astrid pulls herself back up to her feet as Tanja closes the gap between the two and begins to hit Astrid with a series of kicks!
Nelson: Would you look at the quickness of Devereaux? This is impressive!
Crumb: Astrid knows how to deal with speed, Patrick! She's not going to let something like this stop her! Besides, she's got some pretty impressive speed and agility herself.
Rose: She can also blow up with that short fuse of hers. And it has cost her in the past.
Astrid finally creates enough space between herself and Tanja by backing up to the ropes. Tanja tries to close the gap between the two of them, but Astrid steps forward and hits Tanja in the mouth with a European uppercut! She follows it up with a second, Tanja dropping down to a knee and trying to recover. Astrid notices an opening and charges forward, blasting Tanja in the mouth with a running knee! Tanja stumbles around from the impact. Astrid grabs Tanja by the hair and tries to pull Tanja in toward her. She gets her into position for a sitout neckbreaker, but Tanja responds by shoving Samson away. She spins around and blasts Samson in the mouth with a spinning back fist! She then leaps into the air and hits Samson with a dropkick!
Nelson: This has been an incredibly impressive effort from Tanja Devereaux against one of the more technical Lady Icons in Iconic Professional Wrestling today!
Rose: You're putting
ALOT
on
ASS
trid's paltry skill set, Patticake.
Crumb: But you have to remember that Tanja is in there with one of the most conniving Icons. She needs to always keep an eye on Astrid.
Before Astrid can pull herself back up to her feet, Tanja positions herself over her and tries to land on Samson with an elbow drop! Samson rolls out of the way and causes Tanja to crash into the mat instead! Samson quickly grabs Tanja and locks on a crossface! Tanja's eyes go wide in pain!
Crumb: Oooh… this isn't looking too good right now. Astrid has that thing locked in tight.
Nelson: She is going to have to claw her way to the ropes if she wants to break that hold because Samson is showing no signs of releasing it.
Astrid pulls back and tries to do as much damage as she possibly can! This continues for a few moments longer, with Tanja desperately trying to pull herself over toward the ropes. Samson continues to pull back as Tanja reaches for the ropes. She grabs them, but Samson keeps the hold locked in as the referee counts.
One…
Two…
Three…
Four...Samson finally releases the hold.
The referee admonishes her, but Samson completely ignores him and drags Tanja back up to her feet.
Nelson: It may not have won her the match...
Rose: But you know that a move like that is going to do a lot of damage!
Crumb: It'll slow down the pace quite a bit, too! Tanja is looking pretty sluggish.
Once Tanja is back on her feet, Astrid drives her knee hard into her ribs. She does it a second time for good measure before grabbing Tanja and sending her down to the mat with a snapmare! Tanja tries to pull herself back up to her feet as Astrid bounces off of the ropes and tries to hit Tanja with a running dropkick! Tanja rolls out of the way and causes Astrid to crash into the mat instead! Both Lady Icons pull themselves back up to their feet, Astrid trying to keep control of the match instead getting caught with a hurricanrana! Tanja hooks the leg and covers.
One...
Two...Astrid kicks out!
Tanja steps toward Astrid and hits her with a series of kicks that sends her stumbling back. Tanja steps back toward the middle of the ring and charges at Astrid! Before she can do anything, Astrid steps forward and hits her with a bicycle superkick! Tanja crashes hard to the mat. Astrid charges and delivers
DatKnee DisKnee
(Jumping double knee drop/moonsault double knee drop)!
Crumb: It looks to me as though Astrid had that perfectly calculated.
Rose: Meh… Does it look like I give a damn?
Astrid then goes for the cover.
One...
Two...
THREE!!
Torres: The winner of this match...Astrid SamsonI!!!
Nelson: Samson has again shown why she is one of the more talented Icons in Iconic Professional Wrestling today!
Rose: Uggghhh!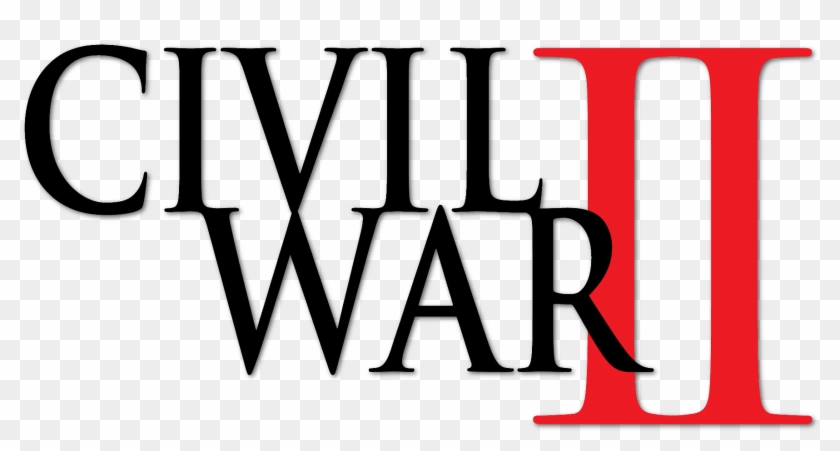 Coming April 2020
Torres: The following match is the CHAOS MAIN EVENT for the IPW TELEVISION CHAMPIONSHIP!
The crowd explodes in a massive cheer.
Torres: The match is scheduled for ONE FALL with a THIRTY MINUTE time limit!
The lights in the auditorium switch off as
"Ultraviolence"
By Cliff Lin begins to play over the PA system, as soon as the riff kicks in, the spotlights goes around the audience and the stage lights illuminate as Chris Crippler steps out from behind the curtain.
He casually strolls down the aisle way, ignoring the fans ringside, stepping up the ring steps to the apron and walking along to the middle. He gazes out at the crowd in attendance with a look of disgust before stepping through the ropes, Chris walks over to the opposite side of the ring, adjusting his wrist tape as he presses his back against the turnbuckles. The referee checks him for foreign objects as the music fades away.
Nelson: Chris Crippler has the biggest match of his run here in Iconic Professional Wrestling tonight and he stands a chance at dethroning Oliver Black from being the Iconic Professional Wrestling Television Champion.
Crumb: These two know each other from EHWF but I think this is the first time that they'll be stepping into the ring together with one on one and the title is on the line. This is going to be good!
Rose: I am just hoping that someone dethrones this boring as hell champion. He's starting to get lackluster and looked pretty sad making his own awards show. But Crippler is old as dirt… he doesn't stand a chance.
The lights in the arena go out, the crowd pops as the pitch-black twinkles with the light of cell phones. A slow melodic chime of reassembling a child's jack in the box plays through the speakers. A few lights flicker on stage, a guitar, bass and drums all chime in slowly keeping beat with the creepy chimes. But then all goes silent.
NIGHTMARE!
(Now your nightmare comes to life.)
With the opening scream of
"Nightmare"
by Avenged Sevenfold echoes through the arena. The Nightmare Oliver Black pops up from a hole in the stage. The crowd erupts as Black stands center stage, black paint smeared under his eyes, a black nightmare bandana covering the lower half of his face.
With the announcement of his name, the feathered shoulders of his entrance jacket burst open into a large pair of black wings! Oliver stands there a moment soaking in the crowd's reaction, before making his way to the ring.
You should have known
The price of evil
And it hurts to know
That you belong here, yeah
Ooh, it's your f*ckin' nightmare!
Nelson: Oliver Black has been the Iconic Professional Wrestling Television Champion for months and he has defeated every person who has come into his path. Will Chris Crippler finally be that one?
Crumb: I don't know. Oliver has been champion this long for a reason.
Rose: Crumbbum, you need to remove your lips from his ass and pronto. You're starting to look as pathetic as he is!
Oliver Black and Crippler meet in the center of the ring.
DING DING DING!!!
---Main Event: Iconic Pro Wrestling Television Championship Match: Chris Crippler
vs.
"The Nightmare" Oliver Black---
The referee signals for the match to begin. Oliver Black and Chris Crippler circle around each other before diving in for a tie-up. Crippler uses his weight advantage to back Oliver into the corner. The referee gets in between them, forcing Crippler to break the tie-up. Crippler backs up to the center of the ring. Oliver nods at the referee and steps forward. Crippler and Oliver stare at each other. Oliver goes for a tie-up again, but Crippler quickly ducks underneath and wraps his arms around Olive's waist. Oliver looks over his left shoulder, then his right shoulder, and then grabs Crippler's arm, yanking it off of him, forcing Crippler to release his grasp. Oliver performs an arm wrench on Crippler, who kicks Oliver Black in the stomach. Crippler nails Oliver with a forearm, causing Oliver to stumble back. Crippler runs and bounces off the ropes, right into a forearm from Oliver of his own! It's Crippler's turn to stumble back. Crippler stays on the offensive and runs at the Nightmare, who catches him with a quick snap powerslam! Oliver hooks the leg for the cover.
One...
Two...Crippler kicks out!
Nelson: Black certainly is not wasting any time in trying to get rid of Crippler.
Crumb: But he's going to have to do more than that to get a veteran like Chris down for the three count.
Rose: Overcompensating… that's exactly what he's doing.
Oliver and Crippler get back to their feet. Crippler lunges at Oliver, looking for a clothesline, but the TV Champ ducks underneath. Crippler turns around and Oliver hits him with a dropkick, sending him into the corner! Oliver runs in at Crippler, but Crippler moves out of the way. Oliver hops onto the second ropes and turns around on the turnbuckle so he's facing Crippler. Chris runs at Oliver, who hits him with a kick to the face! Oliver tries to climb onto the turnbuckle, but Crippler runs against Oliver, grabs him, and throws him off the ropes to the center of the ring! Crippler waits for a second until Oliver gets to his feet and then catches him with a spinning neckbreaker! Crippler rolls Oliver onto his back and pins him!
One...
Two...Oliver Black kicks out!
Nelson: So far, we have had an even contest!
Crumb: Both Chris and Oliver are looking good!
Rose: Again Crumbbum… remove those lips!
Crippler gets up and quickly snaps off an elbow drop on a grounded Oliver. He then runs to the ropes and drops a huge leg drop across Oliver's throat. Oliver gets to his feet, clutching at his neck. Crippler grabs Oliver and whips him to the ropes. Oliver holds onto the ropes, stopping his momentum. Oliver gestures to Crippler to run at him. The challenger obliges and the Champion sends him over the top rope with a back body drop! However, Crippler holds on and lands on the top rope. Oliver turns around and Cripplers swings at him. Oliver ducks underneath and spins around. He then leaps and blasts Crippler in the face with a kick, sending Crippler down to the outside!
Nelson: These two Icons seem to have an answer for what the other one does. This is getting pretty interesting.
Crumb: I fully agree with you there. This is a match that the fans deserve to see.
Rose: Oh please… this definitely doesn't belong in the main event that's for sure.
Crippler gets to his feet on the outside as Oliver runs to the other side of the ring. Oliver dives through the ropes and crashes into Crippler with a suicide dive! The crowd gives a mixed cheer. Oliver lifts Crippler up and rolls him back into the ring.
Nelson: This match can only be won inside the ring, so that is a good job on Black's part getting him back in there.
Crumb: Regardless, he would've had champions advantage.
Rose: Eh, but Oliver's so full of himself he'd want to win in the ring. A count-out wouldn't be good enough for him.
Oliver follows him back in and as Crippler rolls to his feet, Oliver grabs him, setting him up for a belly to belly! Crippler drops down to his knees to prevent Oliver from connecting. Oliver retains his grip, but Crippler gets up and drills Oliver with a Northern Lights suplex! Oliver grips at his back as he gets to his feet. Crippler nails Oliver with a kick to the stomach and then blasts him with a kick to the face, sending Oliver back to the mat! Crippler takes a few steps back before running, leaping, and coming down crashing with a running senton! Crippler immediately gets back up to his feet and hits Oliver with another running senton! Crippler gets to his feet, seemingly contemplating another, but he instead chooses to jump up and drop an elbow across Oliver's chest! Crippler goes for the pin.
One...
Two...
TH...KICK OUT!
Nelson: Black very narrowly kicked out there and Crippler cannot be too happy right now?
Crumb: The title was within Chris' grasp and it just slipped through the fingers.
Rose: I don't know what is going through this old man's head right now. But I would say that it's various cuss words.
Crippler lifts Oliver back up to his feet and nails him with a right hand! Crippler drills him with another right hand, backing him up into the corner. Crippler lifts Oliver up onto the top rope and then blasts him with a third right hand, making sure he stays!
Crippler climbs up onto the top rope with Oliver and tries to set him for a superplex, but Oliver nails Crippler in the side of the stomach with lefts and rights, stopping him in his tracks. Crippler headbutts Oliver, momentarily stunning the Television Champion. Crippler tries to get his grip on Oliver again, but Oliver responds with a headbutt of his own. Oliver pushes Crippler off the turnbuckle! Oliver steadies himself and then leaps off, catching Crippler with a spinning tornado DDT from the top rope! Oliver Black goes for the pin.
One...
Two
T...Crippler gets the shoulder up!
Nelson: Another change of momentum in this match. And after that superplex, I do not know how much each of these Icons have left in the tank.
Crumb: It can't be much because they're both looking pretty spent out there.
Rose: Yawn! Wake me up when it's over.
Oliver gets back up to his feet, Crippler a little more slowly, visibly loopy after the DDT. Crippler is hunched over and Oliver runs in, looking for
We are the witches
(shining wizard), but Crippler grabs onto him and lifts him up into a powerbomb position! Oliver hits Crippler with a right hand, and then another, trying to fight out of the position. However, Crippler runs to the ropes, bounces Oliver's body off the top rope, and then spins around, planting him with a powerbomb! Crippler goes for the cover.
One...
Two...
TH...KICK OUT!
Nelson: I thought Crippler had Black there!
Crippler keeps his focus, going back over toward Oliver. Crippler lifts Black to his feet. Oliver maneuvers out and pushes Crippler off. Crippler spins around and Oliver drills him with a spinning back kick! Crippler stumbles around after the blow. Oliver quickly grabs and plants him with
Darkness Falling
(single knee facebreaker)!
Crumb:
WHAT CAN CHRIS CRIPPLER BE THINKING AS OLIVER BLACK DROPS HIM WITH DARKNESS FALLING?!?!
Rose: Probably, "Please let this crap show finally be done and over with."
Oliver rolls Crippler onto his back for the cover.
One...
Two...
THREE!
Torres: Here is your winner AND STILL the Iconic Pro Wrestling Television Champion...Oliver Black!
Nelson: A very hard fought victory there for Oliver Black. It leaves me to think if anyone can stop him?
Crumb: There is someone, they just have to catch him off guard at the right time and capitalize.
Rose: Both titles in this company are looking pretty crappy right now. Tisk, tisk.
Oliver stands in the ring as the ring attendant hands him his TV Championship belt. Oliver hops up onto the turnbuckle and celebrates triumphantly, the crowd showing a mixed appreciation.
Nelson: What a great night of Iconic Professional Wrestling here on Chaos. On behalf of...hold on...I am getting word we have something going on backstage...
The camera cuts backstage to darkness, save for one spotlight shining down in the center of wherever we're at. Sitting in a chair, bound and gagged, bruised and beaten, is Astrid Samson. She isn't wearing any shoes, her feet firmly planted on the floor and tied to the chair in such a way that she can't lift them. She's conscious, but it appears just recently so, as her panicked eyes flit around the room to try and figure out what's going on. A few shadowy mechanisms glisten behind her from the faint light cast from overhead, indicating that she might be in the boiler room of the Iconic Arena.
Everyone in the crowd anticipates the arrival of The BombTrax from the shadows, knowing that they had already been all over the show tonight causing pandemonium, but they are all surprised when a female voice fills the speakers.
Voice: You know what irritates me…
The sound of high heels indicates someone stepping forward, and instead of the hulking figures you'd expect, Lady Munin is the one that steps into the light. She brushes a stray strand of raven hair from her face while a slinky black dress clings to her petite frame.
Lady Munin: Everyone believes that The BombTrax are the dangerous ones.
She lets out a tut-tut-tut sound, stepping up behind the chair, but still out of Astrid's line of sight. She grips either side of the chair and leans down to rest her chin on Astrid's left shoulder, and the woman turns to see her attacker for the first time. The Iconic Queen's eyes are cut from steel, and if looks could kill, she'd murder the Lady where she stood. Munin for her part doesn't seem to notice, focusing instead on two jumper cables lying just in front of Astrid's feet.
Lady Munin: Zachariah did this once before. Everyone commented on it. So savage.
She smiles.
Lady Munin: And where do you think he got the idea?
She rises to her full height, all five foot three of her, and glides around the chair while pushing something from the shadows into view. The cables at Astrid's feet are revealed to be hooked up to a car battery with a Hello Kitty sticker plastered on the side. Astrid looks down at the new introduction, and her eyes go wide as she looks up to regard the woman in front of her. Munin steps back from Astrid towards the other end of the room, never breaking eye contact, cool as a cucumber. The camera follows her to a bucket of water sitting on the floor near the doorway leading out. She looks from the bucket back to a panicked Astrid while placing her heel on the rim.
Lady Munin: Tell me, Astrid, what does a star do best?
Astrid lets out a cry for help, but it comes out as nothing but a stifled murmur with the gag in her mouth. A wicked smile slowly plies itself to Munin's mouth.
Lady Munin: Shine!
With that she kicks the bucket of water over in Astrid's direction, and the clear liquid rushes towards the jumper cables. The room lights up in a bright arcing flash, forcing the camera to turn away, catching a glimpse of Munin as she exits the room. The scene suddenly cuts to static, then to black, and then to the IPW logo.
Family Man Studios ©2020
Iconic Media LLC ©2020
The names of all Iconic Professional Wrestling televised and live programming, talent names, images, likeness, slogans and wrestling moves and all Iconic Professional Wrestling logos are trademarks which are the exclusive property of Iconic Professional Wrestling © Iconic Media LLC. All Rights Reserved. All other trademarks, logos, and copyrights are property of their respective owners.