Post by Joshua Samson, ESQ on Apr 6, 2020 0:57:19 GMT -8
REMEMBER:
The Icons of IPW are trained professionals
and their stunts should never be attempted without proper training.
PLEASE.
DON'T TRY THIS AT HOME
ICONIC PRO WRESTLING PRESENTS
IN ASSOCIATION WITH ICONIC MEDIA LLC
A NIGHT OF PROFESSIONAL WRESTLING
Crumb:
WELCOME EVERYONE TO CHAOS!!
"Saints of Los Angeles"
by Motley Crue blares as the show pans about the capacity crowd of about a thousand or so people. Signs, banners, and posters are sprinkled throughout the crowd such as "
I've Got TP For Sell!
", "
Spoiler Alert: DGS Heavyweight Champ
", and "
Shyla, What's Your Hourly Rate?
"
Nelson: Last week we saw Josh Holloway debut at the side of his wife, the owner of Iconic Professional Wrestling, Brooklyn, who came back after almost ten months. And tonight we will see everything that he is capable of when he steps into the ring with Cerberus.
Crumb: Cerberus and Holloway are pretty equal when it comes to size but with Josh being the fresher of the two, he might actually stand a chance at getting his first IPW victory here tonight.
Rose: Cerberus… well… he has shown that he's a tough guy but given the fact that he's lost his last two matches and couldn't even beat the likes of Tanja Devereaux, Holloway will probably make mincemeat out of him.
Nelson: After refusing to compete on the last Chaos, Brianna Rissi finds herself facing off against Shyla Clemmons. Clemmons is going to be looking for her first win here in Iconic Professional Wrestling. This is going to be an interesting match that is for sure.
Crumb: I doubt she is very happy about that and the fact that Brooklyn Holloway said she would never get another chance again at an IPW title. To be fair, she did bite the hand that feeds her.
Rose: Brianna deserves what she gets. She screwed up and she's got to accept the consequences. She can't have everything handed to her like she did with her cousin.
Nelson: Given that THE Willie Pete has seemingly had an attitude change lately, things are going to be intriguing to see what is going to happen.
Crumb: It could work out for him but also could wind up blowing up in his face. I guess not getting a win yet has angered him.
Rose: Hell, I get angry looking at him because his hair is a complete mess! Like, does he not realize he's on television and needs to look the part of not a bum?
Nelson: On the last Chaos, Blaise defeated Jason Jacobs and with Drake Jones as her opponent this week, she has to be very confident going into this match.
Crumb: Drake hasn't won a singles match in many months, she stands a good chance. Though he has surprised us a time or two so she needs to keep a close eye on him.
Rose: He'll blow it… like he does ninety-nine percent of the time cause he's a complete hot headed fool.
Nelson: David Gideon Smith is looking to bounce back after losing to Krahe on the last edition of Chaos. I would not want to be anybody that is standing across from him in that ring.
Crumb: Colby Sol also didn't walk out of Chaos last time with a win, so with the two of these Icons both in that situation and it might turn a bit chaotic.
Rose: The amount of ego that comes with David Gideon Smith is sickening. If he can remove Brianna from his cheeks he stands a chance.
Nelson: Enforcer and Cross Recoba both won their matches last time. So from that perspective, neither stands at an advantage of the other.
Crumb: But if you look at the sheer size difference, the advantage clearly goes to Enforcer. But Cross is pretty resourceful.
Rose: He's more occupied with ticking people off and it's eventually going to bite him in the ass.
Nelson: Astrid Samson has been dealing with problems in regards to Lady Munin and The Bombtrax for a few weeks now. Tonight though she is getting a bit of a reprieve in facing off against Aaron Kostan.
Crumb: She had some bold things to say, including the fact that he doesn't deserve the nickname "Mr. IPW" because he really hasn't done anything to warrant it.
Rose:
ASS
trid is nothing but a narcissistic, self-centered bish. I'm just glad someone is making her life hell.
Nelson: Last time, Scott Wilson and Jason Dave were supposed to team up with Astrid Samson to face The Bombtrax and Lady Munin but we all saw how that turned out.
Crumb: And I have no doubts that this could wind up being the same way.
Rose: It's a match of hasbeens versus hasbeens. Blah… I'll definitely take a pee break here before the main event.
Nelson: Speaking of our main event, the Iconic Professional Wrestling Television Championship will be on the line again as Krahe takes on the defending champion, Oliver Black. Maybe this time we will actually get to see a match?
Crumb: I am hoping that too. The title is supposed to be defended every week and before last week, I can't remember the last time he had to defend it.
Rose: I just hope it's not another long, drawn-out "waaaaa, woe" is me bitchfest situation like it was last week with
BEER
ana and Oliver.
Nelson: Now that we have the show's introduction done, it is time for some wrestling action!
Torres: The following is a DEBUT MATCH scheduled for ONE FALL with a TEN MINUTE time limit!
The sound of wailing sirens prelude the crack and whip of Nickelback's opening chord, live coverage of the backstage area is displayed on the titantron; the hall is barely breathing with life as there are only a few stage handlers present; before too long a Herculean figure explodes from the men's locker room just off to the right. He storms the hall with fire in his eyes. During his expedition toward the stage entrance, he snatches a water bottle from the grip of a 'Make a Wish' child and impolitely shoves a member of the stage crew to the floor to his own appeasement. the fans however, aren't shy about letting him know how they feel, as they're showering him with jeers. When he's finally met the stage entrance, he decapitates the swiped water bottle, pouring most of it over his head prior to in-taking some of its refreshing taste and tossing it aside.
Cerberus slices through the curtain to a wave of jeers that he just rides all the way down the ramp. There's a crooked grin of self-assurance on his face that matches the mischief of his raised left brow as he breezes by those at ringside. He pauses approximately three feet from the ring, glaring from one side of the arena to the pupil frying lights high above to the other side of the compound. He measures his target, then without any given warning rockets onto the apron showcasing the strength and balance in his legs. The big man slithers into the ring approaching the far east side of the ring where the cameras are usually stationed, playing up to them by shouting expletives to the audience just to garner a reaction out of them from atop of the turnbuckle.
Nelson: Cerberus has been on quite the tear since making his Iconic Professional Wrestling debut a few months ago but with two straight losses under his belt, he is going to have to pull out the big guns here against Josh Holloway.
Crumb: Josh is coming into IPW fresh and Ceberus has those two losses weighing on his mind. If he wants to have a chance, he needs to focus on the task at hand and not what happened in the past.
Rose: You act like it's going to be easy for him. The guy is so ego driven that he went on a tirade against Mr. Samson and his wife Catriona when he crawled out from under that rock. Dude's priorities are messed up.
"Adrenaline in my soul
Every thought, out of control, Do it all to get them off their feet.
Crowd is here, about to blow, waitin' for me to start the show.
Out the curtain, lights go up I'm home, Whoa!

And my father said, when I was younger
Hard times breed better men."
The roar and rift of
"Kingdom''
by Downstait is heard throughout the arena as the fans immediately begin booing loudly as Josh Holloway steps out onto the stage. He's seen dressed in his ring gear consisting of a long black leather trench coat that had various spikes, metal studs and chains on it. Holloway's actual ring gear consisted of Black leather trunks with red/gold accents on each side. On the back was a family crest with 'HOLLOWAY' in a medieval cursive font along the bottom. Black knee pads, black boots. Black wrist tape. Holloway stood at the top of the ramp as you see him look down before throwing his head back tossing his hair straight back before spitting out water in a mist form as he let out a loud roar. Holloway began to make his way down the ramp, completely ignoring the fans as he marched his way down to the steel steps, stomping down on the bottom step before walking up them as he walked onto the ring apron, entering the ring as he made his way over towards the opposite turnbuckle as he climbed it before putting his head down, before tossing his head back and letting out another loud roar towards the crowd as he would step with one of his legs on the top turnbuckle and holding his arms out. Holloway would step down, before removing his trench coat, tossing it to the outside as he began to hop up and down in the ring, rotating his wrists before using the ropes to stretch.
Nelson: On the last Chaos, Josh Holloway made his debut during an in ring segment by his wife and Iconic Professional Wrestling owner, Brooklyn Holloway, as she fired Darren Calloway in spectacular fashion.
Crumb: Yes and now we have a chance to see what he really, truly is capable of in the ring. Of course what better way to do it than in a bout that is so equally matched up.
Rose: Oh please… he's Brooklyn's new lackey. Look at what happened to the last one… she threw a fit and quit because she wasn't getting what she wanted.
DING DING DING!!
---Debut Match: Josh Holloway vs. Cerberus---
The two big men meet in the center of the ring, standing toe to toe with each other as they stare into the other man's eyes and mutter things back and forth. This continues until Josh thrusts his arm up for a European uppercut that catches Cerberus off guard and rocks him, causing him to stumble a bit backwards. Josh capitalizes on this created space by driving his foot into Cerberus' chest with a big boot, pushing Cerberus into the corner. Josh stomps over and turns his back to Cerberus, making sure he can't get out before hitting a series of corner back elbows that continue to rock Cerberus. When he finally steps away, a smirk is upon his face briefly as Cerberus falls to the mat like a ton of bricks. Josh glances over a visibly worn down Cerberus before locking in a crossface and scissored armbar combination. Cerberus struggles to try and get to a rope and is able to get a foot under the bottom rope, forcing Josh to release the hold… but he keeps it locked in for a few seconds longer, only releasing it right before the referee gets to the count that would disqualify him.
Nelson: That uppercut nearly knocked Cerberus' head clean off his shoulders. Holloway is just being downright ruthless right now.
Crumb: The match has just begun and things already aren't looking too good for Cerberus. I know it's soon but he's going to need a miracle.
Rose: And a major one at that. I doubt he's coming back from this and he'll be out at the curb with the rest of the trash once the dust settles.
Slightly frustrated, Josh grabs Cerberus by the wrist and in one fell swoop, hoists the big man back to a vertical base and wraps an arm around his neck, hoisting him up so that their bodies are in one line for a delayed vertical suplex. Josh holds him there for a few moments before falling backwards to complete the move. The sound of Cerberus hitting the mat hard echoes throughout the Iconic Arena as Josh gets up to his feet and again pulls Cerberus up. He holds Cerberus at the shoulders, muttering something to him inaudibly before hitting him with
Kiss of Judas
(headbutt). Josh then takes a few steps back before hitting
Hollow Point
(running single leg front dropkick and going for the cover.
One…
Two…
THREE!!
Torres: Here is your winner… Josh Holloway!
Nelson: There is no surprise that Josh Holloway is picking up the victory in his in ring debut. Both he and his wife have to be happy with his performance here tonight.
Crumb: Things are going to be looking up for the big man and the doors are now open.
Rose: They already are given who he's married to. Everything's going to be handed to him on a silver platter.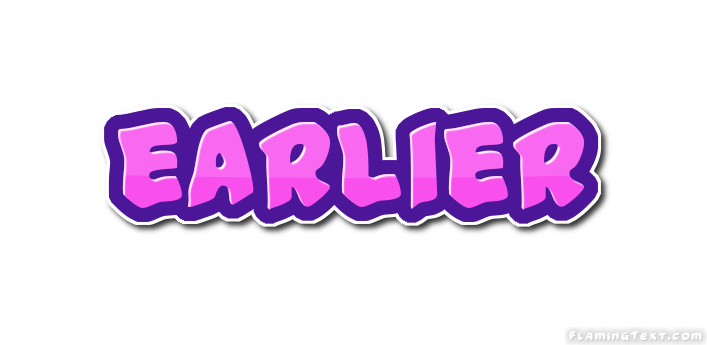 The old man did not seem at all pleased by the younger's decision, but the boy wanted to fight—and what was he going to do?
Old Man: Yosef.
Josef Beck: Malachi—you worry too much.
The old man chuckled. Perhaps he did. The boy had enough of his father in him.
Josef Beck: "—but above all, try something."
The old man snorted and mumbled "Roosevelt." It was his own fault this one had become an educated man. He had exposed Josef when he was but a boy and the other—a teen? Perhaps.
Josef Beck: Do you think we will be received open armed?
The old man pondered on the question before he replied.
Malachi: I think that you should not concern yourself with the opinions of those you do not know. There will be much time for that in the future. This step you are taking, your father—.
Josef Beck: We are not our fathers, Mal. You taught me that.
The old man grumbles and acknowledges his influence.
Malachi: You were less like him then.
Beck unzips his bag and removes a set of gloves. He holds them and stares at them with little emotion.
Josef Beck: I am my own man.
There was an acidity to the words he spoke.
Josef Beck: Fools believe in fighting for purpose. I fight to keep the natural order.
Malachi: Is that not a purpose, Yosef?
The young man does not respond. Instead he caresses the material of the gloves with his thumb.
Josef Beck: Like toy soldiers. One by one they will fall.
~~
Torres: The following match is scheduled for ONE FALL with a TEN MINUTE time limit!
The lights dim and the sound of
"I Miss The Misery"
by Halestorm blares over the PA system. The fans come to their feet as Brianna Rissi makes her way out onto the ramp at a light bouncing skip. Her hair is hanging long, and she wears a lime green shirt with a black skull across the chest. Her short shorts are lime green and black plaid and her lime green socks reach her knees, with her signature skull sneakers with hot pink skulls on the side seem to glow. She pauses for a moment before skipping her way down to the ring, a light, malicious smile plastered to her face.
Nelson: After what can only be described as a tumultuous few weeks, Brianna Rissi has to be looking to right the ship, so to speak, with a win in singles competition here tonight.
Crumb: She has her work cut out for her, but you're right: a win over someone with Shyla Clemmens' resumé will go a long way and draw a lot of eyes.
Rose: Only if -- and that's a
BIG
if -- she can pull it off.
Merriment evident in her every move, Rissi goes over to the stairs, climbs them, and then enters the ring between the bottom and middle rope. Twirling, she goes to the center of the ring, grinning out into the crowd as
"Misery"
fades out.
A moment later the fans go rabid with cheers as the sound of
"Raw Material"
by Deap Vally hits the PA system. Signs go up in the crowd welcoming the 'Caustic Siren' as she steps out onto the entrance stage. She's wearing a vicious smirk.
"Get your hands off my raw material
It's up to me if I'm animal or mineral
Baby, don't take it too personal
But your behaviour is typical, typical."
Nelson: The Caustic Siren, looking to notch her first victory in Iconic Professional Wrestling after a hellacious two-match start.
Crumb: You're not kidding. A triple-threat with Blaise and DGS to start with, and a forced draw with Colby Sol -- one of the most athletic talents on the roster -- right after? Talk about a meat grinder.
Rose: Ya girl's spreading herself too thin, is the problem. Heard she has a psych practice on the other side of town.
Crumb: Yeah, among other things...
Nelson: Focus, you two.
Clemmens' stride is less that of a human and much more that of a predator. She moves slowly, slapping the outstretched hands of fans as she goes. Her focus however, is on the ring. Methodically she continues, smiling here and there, posing for selfies with a couple fans, until finally she finds herself at the ring steps.
"Get your hands off my raw material
It's up to me if I'm ethereal or visceral
These beats are so delectable it's criminal
Your attempts to change them, it is so pitiful."
She slowly climbs the ring steps and quickly slides in between the ropes. Once inside the ring, the lights dazel fans as she goes to the center of the ring and holds her arms outstretched. As
"Raw Material"
boils to its apex, Shyla moves to her corner of the ring, lightly stretching and eyeing Brianna as they await the beginning of the match. Fortunately, they don't have to wait long.
DING DING DING
---Shyla Clemmens vs. Brianna Rissi---
The crowd pops for the bell as both Lady Icons come out of their corners, circling briskly before closing in for a tight collar-and-elbow. The ensuing struggle for control is a brief one, as Clemmens' 8-inch, 30-pound advantage allows her to quickly force Rissi backwards.
Nelson: Collar-and-elbow to start. Clemmens, putting her height and weight advantages to work, forcing Rissi back into the corner... oh!
Crumb: Nice counter there by Bri, torquing into that drop toehold, and Shyla
narrowly
manages to avoid going face-first into that middle turnbuckle.
Indeed, Clemmens just manages to catch herself on the ropes. A ringside camera zooms in on her face as a wry smile spreads across it; nodding to herself, she turns back out of the corner only to be immediately snatched up by Rissi.
Rose: Well I'll be, look at the little bumbler go!
Nelson: Crisp side headlock takeover from Rissi, putting Clemmens on her back... but there's the immediate counter into the headscissors by Shyla. Brianna bucks out, both women quick to their feet, and there's another takedown by Rissi, this time the fireman's carry into an overhead wrist clutch.
Crumb: Some serious mat work on display here.
Nelson: Shyla's grounded now... wait, she is folding, maybe trying for a kip-up... no!
Rose: Wow!
Nelson: Instead she
TWISTS
, reversing the pressure and flowing
right
into a grounded hammerlock!
The crowd noise is rising for the ongoing display of technical acumen. Rissi writhes on the mat, forced nearly-facedown as Clemmens continues to apply pressure, but enough struggle allows her to get one foot in the ground, then two, and finally bring the both of them back vertical as Shyla works to maintain the hold.
Nelson: Rissi fighting, Clemmens struggling to maintain control... and
there is
the turn, Rissi ducking through and out, and catches Clemmens with a double-leg takedown!
Crumb: Flips into the jackknife, shoulders
DOWN
...
One...
Two -- and awe ripples through the crowd as Clemmens bridges up off the mat!
Rose:
WOW!
Nelson: Raw, undiluted
power
from the Caustic Siren! The bridge up, the twist through,
OH
, and that kneelift lands flush!
Rocked by the sudden shot to her face, Brianna is sent stumbling back to the ropes. She instinctively brings a hand to her mouth to check for blood and, finding none, looks up to see Shyla stood center-ring, balanced on one foot with the offending knee still lifted off the ground, a sharp-edged grin etched into her face.
Shyla:
(off-mic)
Taste good, girlie?
Now it's Brianna's turn to nod, dabbing once more at her lips as a similarly mordant smile blooms on her face.
Brianna:
(off-mic)
... yeah.
Delicious.
The crowd pops
HUGE
as Brianna explodes off the ropes, bulling into Shyla and driving her back with a barrage of stiff right hands!
Crumb: All right,
here
we go!
Nelson: Brianna Rissi, unloading with both barrels on the Caustic Siren!
Rose: Aww, did someone's makeup get mussed?
Clemmens is left with no choice but to cover up even as she's forced back to the ropes. Brianna winds up for a haymaker, but the Siren's ready, threading the incoming arm with her own and tagging Brianna on the ear with a stiff forearm shiver. The blow sends Brianna staggering once again, back to the center of the ring; Shyla charges out after her, only to be caught and tossed overhead by a belly-to-belly suplex!
Crumb: Shyla Clemmens, goin' for the ride!
Nelson:
Big
suplex from Rissi there!
Shyla actually bounces through the impact, coming to her knees with a hand held to agony-arched back. Brianna's right back on her, though, hooking her up from behind,
snapping
off a Russian legsweep, and floating over into a pin.
Nelson: Crisp leg sweep from Rissi into a pinning combination...
One...
Two...kick out!
Nelson: ... but Clemmens kicks out hard, right at two.
Rose: As if
that
would be enough to put her away.
Crumb: Man, you are
acidic
tonight.
Rissi sits up from the cover, pausing to brush a loose lock of hair out of her face as she contemplates her next move. While she does so, the live feed briefly cuts backstage, where none other than David Smith, garbed in his ring gear and a black zip-up in anticipation of his own upcoming match, is sat motionless in a folding chair, watching the match unfold on a wall-mounted flatscreen.
Nelson: Lot of eyes on this contest, including that man's.
Crumb: Are you surprised? That's his former pupil in there.
Rose: Heard he was spotted over at Shyla's office a while back, too.
Nelson: Is it
really
too much to ask for you guys to concentrate on the match?!
The live feed cuts back to the ring, where Rissi has gotten to her feet and brought Clemmens up as well. Brianna hooks her up, looking ostensibly for some flavor of suplex, but before she can execute Shyla stops her cold by stomping
HARD
on her foot.
Crumb: Yeesh!
Nelson: A lot of different ways to get out of a suplex, but you do not see that one very often.
Rose: Wouldn't mind seeing it a bit more, myself.
Brianna cries out, doubling over and losing just enough of her grip that Shyla's able to free herself. The Caustic Siren wastes no time capitalizing and connects with another kneelift, this time to the midsection, that doubles Rissi over further. This is followed by a sharp downward elbow to the base of the neck, arching Brianna's back; then a shoot kick to the outside of the knee, compromising her base; the onslaught crests a split-second later, as the Siren lashes out with both hands, ensnaring Brianna and
snapping
off a neckbreaker that draws scattered "ooohs" from the crowd.
Nelson: And now the Caustic Siren goes to work: preternatural striking from Shyla Clemmens, capped off by a
vicious, malicious
neckbreaker!
Rose:
YES. THAT
is what I'm talkin' about!
Shyla sits up center-ring, a predator's rictus slashed across her features. She looks over her shoulder, sneering luridly down at Brianna as the latter writhes on the mat with both hands clutched to the base of her neck, and rises slowly to her feet. She begins pacing, circling the fallen Rissi like a big cat, and then lands a hard stomp to the same knee she kicked out earlier.
Rose: Look at this -- she's stalking Bri, picking her apart like it's feeding time.
Another cry tears its way from Brianna as she cradles her stricken knee, during which Shyla circles around to fire a sharp kick into her lower back. As Brianna arches her back in agony, Shyla once again circles round, looking to subject her midsection to the same treatment... but Brianna is ready, and catches the kick when it's thrown!
Crumb: And now look at this!
Nelson: The Siren looking to take a scalpel to her opponent, but the former Television Champion puts a stop to it!
The crowd noise begins to swell as Rissi rises slowly back to her feet, Clemmens' foot still held tight within her grasp. Shyla bounces on one foot, trying to free herself to no avail; she opts instead to leave the mat, jumping up and trying for an Enzuigiri, but Brianna simultaneously ducks it and twists herself, bringing Shyla to the mat
HARD
with a midair Dragon Screw!
Crumb: Look at that! Beautiful!
Rose: That -- wow. Huh.
Nelson: Innovative offense by Rissi, and Clemmens may be hobbled here!
Both competitors come to their feet, Shyla favoring her leg; Brianna sees this and takes off, hitting the ropes and coming back fast for a clothesline, but the Siren spots it at the last second and
bends over backwards
, avoiding it completely!
Rose: Did you
SEE
that?! She just went full-Matrix on her!
Nelson:
Masterful
dodge! Rissi stops short, turns --
oh
, but takes a sole kick to the breadbasket for her efforts. Now Clemmons takes off, hits the ropes and
DROPS
Rissi!
Crumb: She went down like she was shot!
Nelson: An absolute
BULLET
of a dropkick from Clemmens, single-legged, and now the cover!
One...
Two...
Thr...KICKOUT!
Nelson: And Rissi gets the shoulder up!
The crowd pops for the kickout, and Clemmens, clearly exasperated, sits up, nursing her leg for a moment before rising. She hauls Rissi up and bodies her into the corner, pinning her there a moment before winding back and ripping a knife-edge chop across her chest.
Crowd: "WOOO!"
Crumb: Oof, just
listen
to that.
Nelson: Wicked strike from the Caustic Siren, and it does not look like she is done.
Crowd: "WOOO!" "WOOO!" "WOOO!"
Shyla takes Brianna by the hand and, stepping deep, hammer-throws her
hard
into the opposite corner. Brianna crashes backfirst against the turnbuckles and stumbles out, pain contorting her face, and Shyla is there to meet her, seating her with a snapmare and sinking a chickenwing in deep.
Nelson: Now Clemmens, looking perhaps to end this one via submission, compounding the damage she has already dealt to Brianna Rissi's head and neck with that chickenwing.
Rose: My God, would it ever be
sweet
if Bri were to tap out here.
Crumb: Fat chance of that -- she's in rare form tonight. They both are.
Back in the ring, Shyla continues to crank away at the Chickenwing, pressuring Brianna's head and neck and threatening to rip her shoulder clean out of its socket. Brianna struggles mightily in the hold, writhing back and forth and trying desperately to get her feet under her, but the Caustic Siren bears down with all her weight, halting any resistance.
Shyla: (off-mic) Come now, little bee... give it on up...
Brianna: (off-mic) ... no...
The Siren chuckles lightly, all while widening her base and cinching the hold in even tighter. Brianna continues to struggle, lurching from side to side but gaining no ground for it.
Rose: Look at that, she's stuck.
Nelson: Brianna Rissi struggling,
fighting
to get free here, but -- wait. Wait a minute, what's this?!
A ripple of surprise passes through the crowd as the feed cuts to a shot of the stage, where David Smith has emerged from the back and now stands with his arms folded, eyeing the scene in the ring impassively.
Rose: Oh, for -- what is
he
doing out here?
Crumb: Wanted a closer look, maybe? Not like he's easy to read, or anything.
After a time both Icons spy DGS watching from the ramp, Shyla's smile widening at the sight of him.
Shyla: (off-mic) Aw, look at that. He wanted to be here in-person when your arm gets ripped off.
Brianna is
seething
now. An anguished, infuriated shriek tears itself from her as her struggling begins anew; thrashing furiously back and forth, she at last manages to get one foot under her, then the other, and despite Shyla's best efforts begins forcing her way back to her feet.
Nelson: And now look at this! The former champion, catching a second wind, seemingly back in this match!
Rose: Yeah, yeah -- we'll see how long it lasts.
Out of nowhere Brianna drops down, pitching forward and flipping Shyla over top of her. The Siren rolls through to her feet and immediately runs the ropes, rebounding and coming back only to run
RIGHT
into a Cutter by Rissi!
Crumb:
CUTTER!
Nelson:
CUTTER BY RISSI, DROPPING CLEMMENS! SHOULDERS DOWN, LEG HOOKED!
One...
Two...
THR...KICK OUT!
Nelson:
NO! KICKOUT BY THE CAUSTIC SIREN!
The crowd
roars
for the kickout. Brianna sits up, dismayed, but it only lasts a moment before she's on her feet, moving to the corner and ascending to the top rope, bringing the crowd to its feet.
Nelson: Now it is Rissi, Brianna Rissi, looking to fly, to end this contest with a delivery from the high-rent district!
Crumb: That might well be what it takes here, Patrick!
Perched now on the top turnbuckle, Rissi measures Clemmens as the latter struggles to rise, holding a tender hand to her throat. Her eyes briefly flicker to the stage, where DGS still stands immobile, then back down to Shyla, who has made it back to her feet.
Nelson: Rissi is measuring...
Rose: Look out, Shyla!
Nelson:
... LEAPS...
Rose: Look
OUT, SHYLA
--
Crumb:
NO! SHATTERPOINT!
Nelson
SHATTERPOINT
BY SHYLA CLEMMENS, BLOWING BRIANNA RISSI OUT OF THE SKY!
The crowd goes
BERSERK
as Brianna crashes to the mat like a puppet cut from its strings, Shyla diving after her for the cover!
One...
Two...
THRE...SHOULDER UP!
Crumb:
AND BRIANNA RISSI STAYS IN THIS FIGHT!
Rose:
HOW?!
Nelson: A killer move, a
killer
counter by Clemmons, but somehow,
some
way, Brianna Rissi manages to narrowly avoid disaster and get the shoulder up!
A snarl of frustration escapes Clemmens as she bolts upright, leveling a brief glare at the official before glowering down at Rissi, who lies splayed out on the mat, all but unconscious.
Shyla: (off-mic) ... all right.
She nods to herself, frustrated countenance cooling into something sharp and convicted. Gnarling a hand in Brianna's hair, the Siren rises slowly, bringing the smaller woman up alongside her. Brianna's on wobbly legs, eyes glassy; Shyla puts a finger beneath her chin, tilting it upward so they're eye-to-eye, and then stomps one of Brianna's knees out from under her, dropping the former champion down to both.
Nelson: Rissi, down to a knee...
Rose: Damn right, Shyla wants an execution here!
Stealing a quick glance up at DGS on the stage, Shyla backpedals to the ropes behind Brianna, bouncing off and
surging
forward!
Nelson: Clemmens off the ropes, goes
airborne, WANTS THE 540 --
Crumb:
And she ducks it!
Brianna Rissi ducks it, Shyla's back on her feet and turns and --
CRACK
Crumb:
WHAT A FREAKING RIGHT!
Nelson: RISSI WITH A HAYMAKER! CLEMMON'S OUT ON HER FEET, RISSI'S GOT HER HOOKED --
AND A NORTHERN LIGHTS BOMB!
WE'VE SEEN THE NORTHERN LIGHTS SUPLEX FROM HER, BUT BRIANNA RISSI JUST DUMPED SHYLA CLEMMENS ON HER HEAD WITH A NORTHERN LIGHTS BOMB!
Crumb: SHOULDERS DOWN! BOTH LEGS HOOKED!
One...
Two...
THREE!
Torres: Here is your winner... BRIANNA RISSI!
The crowd erupts as the official helps a glassy-eyed Brianna to her feet, raising her hand in the middle of the ring.
Crumb: Wow!
Wow!
Nelson: What a contest we just witnessed! Power and prowess, mastery and malice; these two Lady Icons brought all that and more to the table here tonight, but in the end it was
that
woman there, Brianna Rissi, who made the winning play!
Crumb: Take nothing away from the defeated, though -- Shyla Clemmens was a
machine
in there tonight. Margin between victory and defeat in this match was as razor-thin as any I've ever seen.
Rose: I'm... I'm just speechless. Never would've put a dime on Bri to win it, but damn if she didn't pull it off.
As Brianna slowly recovers her senses and begins celebrating her victory, Shyla comes to slowly, rolling out under the bottom rope and sitting up on the outside apron, taking a moment to recover and clear her own head. Neither of them notice atop the ramp as DGS nods, more to himself than anything, and disappears to the back.
Torres: The following match is scheduled for ONE FALL with a TEN MINUTE time limit!
"Revenge"
by Joyner Lucas plays as Jason Jacobs walks down to the ring.
Nelson: Jason Jacobs is… well… I am not quite sure what to make of him. He sure does have one heck of a sense of confidence.
Crumb: It's more like pure cockiness and I don't think it's going to be getting him far in IPW.
Rose: Oh there's a high possibility that Brooklyn's gonna can him like she did Darren Calloway last week.
The unmistakable sound of hastily generated 1980's montage music can be heard as
"You're the Best Around"
by Joe Esposito hits. Follow that with some sweet eighties laser beams shooting around the audience, you've got yourself a guy in his forties who just can't seem to let go of his childhood.
Try to be best
'Cause you're only a man
And a man's gotta learn to take it
Try to believe
Though the going gets rough
That you gotta hang tough to make it
He doesn't really care what anyone thinks as he steps through the entrance out onto the stage. He stands before the crowd, trying to remember whether or not he turned the oven off before he makes his way down the ring ramp.
Torres: Making his way to the ring... fighting out of Shaniko, Oregon... weighing in at thirteen point five stone... He is the fighter that burns hot and can barely be contained... he is THE WILLIE PETE!
Try your best to win them all
And one day time will tell
When you're the one that's standing there
You'll reach the final bell!
You're the best!
Around!
Once Willie gets to the ring, he climbs the ring steps and casually enters the ring. Casually, like he's going into the kitchen to make a sandwich, or going into the bathroom to take a shit. He's so calm, it's ridiculous. Once it's clear that he's one hundred percent prepared and making peace with the fact that he might kill someone, he crosses himself. Now he prepares himself for the upcoming fight.
Nelson: Now I know that the topic of a switch being flipped in THE Willie Pete's head was brought up, but I am still wondering why? He has only had two matches here in Iconic Professional Wrestling and they were nothing to be ashamed of.
Crumb: I don't know what is going on with him and I'm hoping that we find out here tonight. Maybe it has something to do with Astrid Samson beating down his manager person.
Rose: Pfft! Dude had it coming to him. But the fact he let
ASS
trid beat him up makes him that much more pathetic.
DING DING DING!!!
---Jason Jacobs vs. THE Willie Pete---
Willie doesn't even wait for the bell to even finish echoing throughout the arena before he charges Jason and hits a running knee strike that causes Jason to stumble into the ropes. Willie hits a knife-edge chop directly across Jason's bare chest and backs up before hitting a flying forearm smash before shoving Jason back towards the center of the. Willie takes the opportunity to hit a one-handed bulldog from behind that sends Jason face-first into the mat. Willie has a bit of a crazed look upon his face.
Nelson: Well clearly something is going on in that head of his. Pete is taking the fight to Jason Jacobs and it is not a way we have seen from him before.
Crumb: I doubt that Jason was even ready for what came his way. If he doesn't do something soon… he stands no chance at winning this match.
Rose: Is it nap time? Can I go get some popcorn or something?
Willie gets up to his feet and waits off in the corner for Jason to do the same. Once Double J is back up, Willie charges again and hits
Rise
(Jumping Knee Strike) that forces Jason into the ropes once again. This allows Willie to then put Jason's head between his legs before backing out into the center of the ring where he can hit
You're Flying!
(Golden Star Powerbomb). Willie then goes for the cover.
One...
Two…
THREE!!!
Torres: Here is your winner… THE Willie Pete!
Nelson: Well there is no surprise that THE Willie Pete is walking out as the winner after the clinic that he put on against Jason Jacobs.
Crumb: The kid never knew what hit him.
Rose: Hope you enjoy the unemployment line, Jason.
As Chaos returns from commercial break in the center of the ring stands IPW General Manager, Tapioca Joe. He adjusts the cuffs on his jacket as he paces around the ring, microphone in hand. The single-camera follows him as he lays down two stacks of paper at either end of a wooden table, pulling a pen out of the inside of his jacket pocket as he places down whatever is contained within the documents.
The camera hones in on his face and we see it is full of apprehension, he turns his attention to two suited nameless men who stand at ringside and looks to be going over last-minute details with them. He points to one of them and then leads his finger towards the entrance ramp, the man nods in silent agreement. The second man is instructed to do something in relation to the timekeeper, he nods his head as if to affirm Tapioca's wishes.
Tap heads back into the ring and walks to the edge of the table nearest the entrance ramp, he leans back on it as he talks.
Tap: There are times, as the General Manager here, that you make decisions that you don't think will have any lasting effects but you're proven wrong. That's what happened at Love Hurts, I put Cerberus and Cross Recoba against Drake Jones and Aaron Kostan. I thought it'd be a nice way to put on a showcase for the fans who missed out on New Year, Who Dis? Two...You can't have the prime cut that was shown on the big card but we'll give you something that you'll enjoy just as much…
Tapioca Joe rests an arm back onto the chair to steady himself.
Tap: Yet, that match that was put together started something that now we need to address. Last week we had what some may call an HR disaster. One of the employees tried to run over another one of the employees. And as I have discussed this with many people, the question they have all asked is 'Why try to reward Cross Recoba? You should have him arrested or suspend him' and believe me, I've considered it.
Tap runs a hand through his hair to get it out of his face.
Tap: I thought about throwing the rulebook at him. I could have terminated his contract. I could have had him doing nothing but meet and greets before the shows dressed as whatever design from hell we wanted our new mascot to look like but here's where people don't understand the wrestling industry…
Tapioca brushes his thumb against his moustache a couple of times to buy time to get the words he wants to get out in the best manner.
Tapioca Joe: That wouldn't get you the best show. That wouldn't get IPW the best mileage out of our budget, and I've got bosses, like you do out there, and they wouldn't get the return they wanted from my tenure here...that's why TONIGHT...WE'LL SEE AARON KOSTAN AND CROSS RECOBA SIGN A CONTRACT FOR CIVIL WAR TWO...TWO OUT OF THREE FALLS!
"Turn To Stone"
by Joe Walsh fills the arena as the lights dim and a single spotlight illuminates the stage. Out from the curtain steps Cross Recoba, a titanium cane with a golden lion's head handle in one hand, touching the crucifix with the other.
He climbs up onto the apron, and with a wipe of his feet slips between the ropes. Tapioca Joe moves into the center of the ring while Cross runs a hand over the chair nearest the ropes before opting to stand behind the opposite chair.
The calming guitar intro to
"Rust"
begins to play over the speakers as cool blue spotlights scatter throughout the arena before unifying at the top of the stage. There, Aaron Kostan steps into the halo of blue light, hair pulled back in a tight bun, a smile on his face, and his arms stretched out wide. He takes a deep breath, drinking in the crowd's cheers. The spotlight follows him to the steps where he calmly walks up, taps the ring post and strolls across the ring apron. He ducks between the top and middle ropes to enter the ring. Tapioca Joe motions for him to take his place at the opposite end of the table to The Fox.
Tap: Icons, can you take your seats?
Kostan has no hesitation in taking his place although his eyes never leave Recoba. Cross, once certain, pulls back his own chair and sits down.
Tap: Gentleman, you know what you need to do. I trust you can sign this without me having to go through all the minor legal details, take some time to make sure you're happy with the terms and we've got ourselves a match for Civil War Two!
Cross lifts up the contract and begins to scan but Kostan is hesitant.
Kostan: Excuse me...excuse me. Tap?
The Artist stares, not down at the contract, not at Tapioca Joe, but across the table to Recoba as he calls for the commissioner's attention. He finally turns his head to face him.
Kostan: I respect you Tap, I do. I respect what you are trying to do here for the company, for the fans, and yes I understand what I 'need to do' here. However, this entire thing, the minor legalities, the being happy with the details, it's all predicated on the idea that I want a match at Civil War with the man who tried to run me down last week. And...respectfully Tap...I don't.
Tap: Now Aaron…
Kostan raises a hand, cutting him off.
Kostan: I know, I know...I have a duty to the company, and to the people who have loyally stood by my side, cheered me on, bought my 'Mr. IPW' t-shirts to give them what they want. But see, I believe that my fans want what I want, and that certainly doesn't involve rewarding Cross Recoba with what he wants. You were there, so you should know that I have given in to manipulative cretins before. I won't be doing it again. People like this man…
Aaron points across the table to the Fox.
Kostan: ...they don't deserve to get what they want...be that the IPW Heavyweight Championship, the Television Championship, attention, fame...or a match with me at Civil War.
Mr. IPW lays the microphone down on the table and looks down at the contract before him in what appears to be disgust. He pushes it back, and places his hands on the table to push himself up as if he is about to leave. The motion is interrupted, however, by Recoba picking up his own microphone.
Recoba: Here's the thing, Aaron.You own nothing. You talk about being for the people, you talk about how you came here and put this place on the map but really all you've become is someone only too self-assured to realize the lie of the land has changed. You see, all the people who tune into IPW...you have their hearts. That's it. Their minds? I control them, with every word I say, everything I do in the ring, and every time I appear on screen - they're captivated. I own them, and you'll soon learn, that when I sign this contract I own you..
Cross signs his contract and turns to see Kostan laughing as he gets up and turns his back as if the opportunity for a match with him isn't reason enough to sign. Recoba calmly stands up and grabs his chair…He spins Kostan round AND LEVELS HIM WITH THE CHAIR!
Tapioca Joe tries to intercede but Cross wields the chair in his direction causing the General Manager to double-guess himself. Recoba lifts up the fallen body of Kostan and drags him to the table. He props him face-down and grabs his hand, forcing the pen into it.
The Fox literally drags Kostan's hand to scrawl whatever signature he can on the contract. Once he's happy he throws The Artist to the floor.
Recoba: There you go, Joe, over to your team to set it up…
Cross drops the microphone as
"Turn to Stone"
hits across the arena. He steps through the ropes and walks halfway up the ramp before Kostan, with assistance from Tapioca Joe, finally pulls himself up, a hand placed gingerly on the side of his head.
Aaron looks down at the crumpled up papers with a scrawled version of his name. He looks up at Tap and the camera sees him mouth the words "That's not legally binding, right?" to which the General Manager just shrugs.
It takes a moment, but Aaron finally turns to face the retreating Cross Recoba who is at the top of the ramp by now. As he stares down his Civil War opponent, Kostan's lips part into a smile. The microphones barely pick up his voice as he nods and says "okay...just remember you wanted it, not me!"
Recoba waves him off and heads backstage as his music continues playing.
The scene cuts from the action wrapping up post-match to the backstage area. The camera opens to a set up boots being laced up. The camera slowly travels up the foot to reveal its owner, none other than Blaise. She's sitting back and as the camera pans out it reveals that she's sitting back and relaxing. The same raven-haired woman she's been seen with in the past few weeks is kneeling down, lacing her boots, as Blaise holds a small compact mirror to her face in preparation for her upcoming match.
Blaise: You almost done?
Her question goes unanswered as the woman speaks quietly to herself, trying to concentrate on the task in front of her.
Woman: Bunny ears, bunny ears, playing by a tree…
She eventually finishes the job with her final loop. The raven-haired woman then shoots up and for the first time her face is revealed to the audience. Much to their surprise it's former IPW competitor, Minx. Her long pigtails are since gone and instead her hair is chopped to fit around her face. However, not much has changed in the past few months as she stands before Blaise with that same toothy grin she is known for.
Minx: Alright! The deed is done. Let's go, shall we?
Blaise sets her compact mirror down and hops up. She puts her hands on Minx's shoulders.
Blaise: Yeah, about that… I changed my mind. It's not that I don't think you're ready, but I think the timing is just… off. It's not you. You'll get your chance. Trust me. For now, though? You just sit back, relax, and watch how it's done. We'll save it for a bigger occasion. Bigger than that piece of scum that is Drake Jones. That joke…
Blaise gives her a light tap on her cheek before putting her jacket on and heading off towards the ring.
~~
Torres: The following match is scheduled for ONE FALL with a TEN MINUTE time limit!
The lights dim in the arena as
"Cocky Af"
by Megan Thee Stallion blares through the speakers. Blaise saunters out from behind the curtains. She stops at the top of the ramp, where a white spotlight shines. She lowers her sunglasses before turning to display her initials "GG" that are looped and written in gold on her jacket. It stands for many things, the list really went on- what she's known to the real world- Gwendolyn Geier, what she is to the pro-wrestling world- the Golden Girl, the Golden Standard. And so much more. You didn't want to get her started. Blaise stretchs her hands out before turning to face the crowd again. She has a grin red-painted lips as she adjusts her glasses to cover her eyes again before walking down the ramp.
As she walks forward, the spotlight follows along with her. Blaise sings along to her song, with a hop in her step. She reaches the side of the ring and hops on. With one unimpressed look to the crowd, Blaise enters the ring and discards her sunglasses to the side. She walks to the turnbuckle across the ring and is halfway up, before jumping down with a smirk much to the dismay of the camera-ready fans. Blaise carefully takes off her jacket and hands it to someone before beginning her stretches.
Rose: I remember when Blaise actually used to be a feared competitor in the world of wrestling. Albeit I think she was carried in a lot of her career at our old company.
Nelson: That aside Blaise has returned from retirement and is looking to build on her legacy now here in Iconic Professional Wrestling.
The opening line of
"Bad Motherf*cker"
by Machine Gun Kelly slams out through the speakers as Drake Jones steps out from the back, his ginger hair wet as he makes his way down to the ring talking trash as he looks around the ringside area. He slides up onto the ring apron and leans against the top rope before throwing his leg back and stepping into the ring.
Nelson: Say what you will about Drake Jones but you cannot take away from his focused determination to be amongst the best of the Icons in IPW.
Rose: Honestly the kid just doesn't have it. What he needs to do is stop playing up to the idiot fans and start winning by any means needed!
Crumb: That's what's wrong with IPW already. Too many Icons only out for themselves.
Drake leans against the ropes and glares at her angrily. Once Blaise steps back to her corner of the ring, she winks over at Drake and waits for the referee to call for the bell.
DING DING DING!!!
---Blaise vs. Drake Jones---
Drake runs across the ring and immediately wallops Blaise with a forearm smash! He follows it up with a second and then a third. Drake then grabs Blaise and tries to hoist her onto his shoulders---only to have Blaise grab the ropes and practically throw her body between them! The referee pulls Drake away from Blaise and gives him a warning much to Drake's annoyance. Smirking, Blaise looks up at Drake.
Nelson: This is interesting, because it very much seems like Blaise is going to try and wrestle this match with her brain.
Crumb: It's definitely the right move!
Rose: Blaise might not be all that smart, but she's got wrestling instincts that she's built up over the years. Drake doesn't have them yet!
Blaise leans against the turnbuckle and tells the referee that she's ready for the match to resume. The referee nods and steps away from Drake---who immediately charges at Blaise! Blaise waits near the turnbuckle for a few moments longer before suddenly stepping out of the way! Drake crashes into the turnbuckle and stumbles around. Blaise rolls him up.
One...
Two...Drake kicks out!
Drake pulls himself back up to his feet and shakes his head in annoyance. Blaise quickly grabs Drake and throws him back into the corner. Blaise charges in just a moment later to deliver a running hip attack to Drake's ribs! Drake briefly tries to catch his breath. Blaise spins him around and bounces his head off of the turnbuckle a few times---stopping only when the referee comes over and forces the break. Blaise struts toward the center of the ring and flexes her muscles, much to the delight of the fans in attendance.
Crumb: It's like you said, Patrick, Blaise is putting her ring awareness and instincts to good use! If she can keep this up, I'm not sure what Drake can do to her in return!
Nelson: Jones just needs to be smart and settle down! He has proven that he has got what it takes to wrestle with any Icon in Iconic Professional Wrestling. He just needs to remember that and not let Blaise get in his head.
Blaise turns around to refocus her attention on Drake! Unfortunately for her, Drake is ready to strike---charging forward and nearly taking Blaise's head off with a massive clothesline! Drake looks down at Blaise and shakes his head. He then grabs Blaise and hoists her onto his shoulders. Drake pauses for a moment before delivering a Samoan drop that plants Blaise on the mat!
Rose: You see that power?
THAT
is what Drake needs to focus on if he's going to win this match!
Nelson: It is hard to deny that!
The fans give Drake a mixed response. He then grabs Blaise and spins her around. He tries to get her into position for a camel clutch, but can't quite lock it in properly. Blaise uses this to her advantage crawling over to the ropes in a panic---taking a deep breath and appreciating the fact that the hold wasn't locked in! She then uses the ropes to try and drag herself back up to her feet. Drake grabs her by the hair and pulls Blaise toward the middle of the ring, wearing her down with a series of quick forearm strikes. He then effortlessly powers Blaise into the air and lets her hang there before delivering a big suplex!
Nelson: The strength and brawling of Jones has allowed him to mostly take control of this match!
Rose: He's letting Blaise hang around, though, and that might end up backfiring…
Blaise again tries to drag herself back up to her feet with the help of the ropes, cautiously glancing over her shoulder to hopefully keep Drake at a distance. Unfortunately for her, that's not the case, as Drake grabs her and locks in an abdominal stretch despite Blaise's grasp on the ropes. The referee counts.
One…
Two…
Three…
Four...Drake releases the hold.
The referee gives Drake a warning. Blaise finally reaches her feet as Drake glares at her. He yells something and begins to pound away on Blaise with a series of forearm strikes once again. Blaise staggers away from Drake and practically begs for him to keep his distance. Drake rolls his eyes and laughs---charging at Blaise. The Golden Standard suddenly hits him with a perfectly timed kick to the ribs. Drake doubles over in pain. Blaise bounces off of the ropes and delivers a bulldog. She covers.
One...
Two...
TH...KICK OUT!
Crumb: Once again, I think Blaise suckered Drake in there…
Rose: But is Drake going to fall for that again? Things that he falls for once, you'd assume he won't fall for again…
Blaise grabs Drake and starts to bring him back to her feet. She tries to wear Drake down with a few strikes of her own. Unfortunately for her, Drake responds by shoving Blaise away. Blaise regains her footing but not before getting caught with a superkick! Blaise stumbles from the impact. Drake charges and delivers a spear! He rolls Blaise over and tries to wrestle her into position for a figure four---only to have Blaise practically scurry out to the floor. Drake tries to follow her out to the floor but the referee stops him and tries to keep him focused. Drake glares at the referee and begins to argue with him.
Nelson: If Jones would have locked that in, this would have been over!
Rose: But she didn't lock it in and it isn't over! This is where that experience comes in! Drake has wrestled like the
BETTER
wrestler, but Blaise's staying alive because she just knows what to do right now.
Crumb: Rose has a point, Patrick.
While Drake and the referee continue their discussion, Blaise finally reaches her feet outside of it. She briefly adjusts her tights and then rolls back into the ring. Drake shakes his head and runs at Blaise, grabbing hold of her, and hoisting Blaise onto his shoulders! He prepares to deliver an effortless
The Killswitch
(Air Raid Crash/White Noise) but Blaise conveniently manages to rake his eyes before he can!
Drake drops to the mat and briefly stumbles around. Blaise bounces off of the ropes and delivers a Superman punch! Drake falls like a heavy bag of rocks!
Crumb:
WHAT CAN EVERYONE BE THINKING AS BLAISE DROPS DRAKE JONES WITH A DEVASTATING PUNCH?!?!
Smirking, Blaise rolls over and hooks the leg.
One...
Two...
THREE!!
Torres: The winner of this match...Blaise!!!
Rose: I don't believe it!
Crumb: ...there's something up with that, guys…
Drake remains on the mat, looking somewhat out of it. Blaise opens her hands to reveal her cellphone---which just so happens to be covered by a heavy, metal case.
Nelson: Well
THAT
explains a lot!
The fans give a rather mixed response to Blaise's "reveal" as she looks at Drake. Blaise crouches down and positions herself over Drake. She smiles and takes a selfie over his body.
Crumb: I get the feeling that Drake isn't going to be happy about that one.
Rose: You think?!
Willie Pete had found his way into Zachariah Krähe's locker room and he didn't really need to be there. He had been sulking since his match and decided that he needed to add some lurking to go with the aforementioned sulking. Sulking and lurking - that's what IPW had driven him to.
Willie went through Krähe's belongings, there wasn't much, and Willie didn't make it obvious that he was doing so. But then Willie stopped when he found a flask protruding out of Krähe's jacket pocket, hanging on a chair.
Willie pulled the flask out of the pocket and rolled the cap open. Willie took a small swig, confirming that it was some potent alcohol.
THE Willie Pete: Practically paint thinner, would be more accurate.
Willie held out the flask and with his free hand, he reached into his jacket pocket and pulled out a small vial. He pulled the plug out of the top of the vial with his teeth and proceeded to pour the dark liquid from the vial into the flask. He capped off the vial and returned it to his pocket.
THE Willie Pete: He likes pain and there is a kind of victory in death.
Once Willie has reassured himself, he rolls the cap of the flask back on, but before he can return the flask to Krähe's pocket, Bobby Benson blasts through the door.
Bobby Benson: Willie, Willie, Willie! You're in the wrong locker room baby! I thought I'd lost you!
Bobby walked right up to Willie and reached for the flask.
Bobby Benson: I could use some refreshment!
Willie watched as Bobby pulled the flask from his hand, rolled off the cap, and then as he was about to down the liquid inside, Willie cringed and snatched the flask out of Bobby's hand and poured some out onto the ground - nearly all of it.
THE Willie Pete: You almost forgot 'some for the homies who aren't with us no-mo'.'
Then Willie grit his teeth and downed the rest - protecting Bobby from the poison inside.
THE Willie Pete: Whoopsie, all gone!
Willie swallowed reluctantly and Bobby shook his head.
Bobby Benson: I could have really used that drink Willie, do 'the homies who aren't with us no-mo' really need that much?
Willie gagged as he nodded his head.
Bobby Benson: Are you ok?
Things started to blur for Willie as he clamped a hand onto Bobby's shoulder.
THE Willie Pete: We might want to take a quick stroll to emergency or an equal or better poison control center.
Bobby Benson: Powerful stuff?
THE Willie Pete: Well it was Krähe's brand, so yeah.
Willie quickly turned away from Benson and vomited all over Krähe's jacket, and well, most of the room as Bobby stepped back like he was dealing with a plaguebearer.
Bobby Benson: Yeah, maybe we ought to get you some water?
Willie nodded again, producing a bit more vomit.
Bobby Benson: Yep! Water and some electrolytes, baby, and we'll be just fine!
The scene closed with Willie blowing some more chunks while Bobby watched in agony.
~~
Torres: The following match is scheduled for ONE FALL with a TEN MINUTE time limit!
The lights go down as the low opening drone of
"Razorface"
rumbles through the arena. Random pulses and strobes of light flare across the Tron and throughout the rafters, eventually centralizing to the center of the Tron as a white pulse that grows brighter and faster in time with the sonar-beep. This builds to a crashing synthetic dirge, accompanied by orchestral strings, that signals the arrival of David Smith: he paces slowly out onto the stage, garbed in featureless black boots, tights, and kick/knee/elbow pads, a similarly featureless black duster swirling behind him.
Smith pauses at the top of the ramp, staring predatorily down at the ring. Then, after a moment, he starts down to the ring, not once breaking stride or acknowledging the crowd as he reaches the outside mats, ascends the steel steps, and enters through the ring ropes. He crosses the ring and goes up to the second turnbuckle, where he scans the crowd like a hawk before hopping down to the mat, removing and tossing the duster to the outside, and beginning to limber up.
Nelson: David Gideon Smith came highly promoted by a certain Lady Icon and a few of our Icons know what he is like in the ring. Will he be able to pick up a second victory here tonight?
Crumb: That is left to be seen. But he does stand a
VERY
good chance here tonight given that he's got a tremendous amount of experience over his opponent Colby Sol.
Rose:
PFFT!
He's nothing more than another one of these overrated, overhyped hasbeens just like Bill Ryder, Jason Dave, etc, etc.
The arena lights dim, and the crowd pops in anticipation as the lights turn to a pink hue. The titantron shows off the guitar riff beginning the song before a loud set of words set the crowd in a frenzy.
"KICKIN' IT OUT!"
With that, The Used's
"Pretty Awkward Handsome"
is in full blast, as out from the back comes "Soul Reaper" Colby Sol, wearing a determined look on his face while keeping his cool composure with a smile. He throws up the double peace signs as he marches down the ramp, slapping some hands on his way to the steel steps, before climbing them and the top rope, looking out into the crowd that loves him. He shrugs, jokingly dusting off his shoulder, before leaping into the ring, setting himself down on one knee as he came to the center, and pointed a finger gun at the hard cam, letting off an invisible finger gun, before blowing the smoke off of it to get ready for this match up.
Nelson: Colby Sol did not have a successful debut last Chaos as his match ended in a draw. He sure does look like he is wanting to turn things around here tonight.
Crumb: He needs to get a win here tonight if he wants to have any hope of moving up the ranks here in IPW. He's got to keep a square head on his shoulders… or is it head square on his shoulders?
Rose: You really are a dweeb, Crumbbum. You know that right?
DING DING DING!!!
---David Gideon Smith vs. Colby Sol---
The match begins, Colby Sol shakes his limbs and cracks his neck as the bell rings. He takes three steps towards the center of the ring but DGS comes roaring out the corner with a running forearm that levels Sol! Hurrying to his feet, Sol only gets up but hasn't secured his footing leaving him open to two clubbing punches that send him staggering into the corner. Smith boots Colby in the stomach and heads back into the center of the ring, he charges with
Edge Logic
(Bicycle Knee) in the corner!
Nelson: Ooh! That knee to the gut had to take the wind right out of Sol.
Crumb: I fully support you on that thought. DGS is putting on a clinic right now.
Rose: It won't be long until the old man runs out of juice and passes out.
Dropping down, DGS goes for the quick cover.
One…
Two…
T...KICK OUT!!
DGS drags Sol to his feet and lifts him up for a pendulum backbreaker. He keeps hold of Colby and launches him with a release German suplex that sends him flying across the ring. Stepping in between Smith and his prey, the referee tries to explain that Sol is half on the apron, half in the ring. Paying no mind to the instruction, DGS lifts up the legs of Sol and leans back and Sol's throat is driven into the bottom rope with a slingshot.
Crumb: Oh come on now! That is low.
Nelson: It is within the parameters of the rules.
Rose: It's stupid… someone like DGS should be able to do something better than that.
The lack of boos for the move is disconcerting but DGS is the only person not interested in the complete absence of a crowd. The camera picks up Colby who is holding his throat with both hands as he struggles to find his breath. DGS stalks his opponent, deciding not to pin him just yet, and wanting to put it beyond doubt.
Nelson: Smith is acting like a lioness hunting her prey right now… just waiting for the right time to strike.
Crumb: Why a lioness when he's a dude?
Rose: Because the lionesses do all the hunting. Have you never seen The Lion King? Because even if you didn't know that from Animal Planet you should've been able to figure it out from there.
DGS lifts up Sol by his hair and whips him off the ropes, Smith charges off the opposite set of ropes looking for a lariat but Sol comes at him with a shotgun dropkick that creates some space between them and buys him some time. Unsure as he gets to his feet, Sol looks to pick up DGS but an unforgiving shot to the breadbasket doubles him over. Smith spins looking for a spinning neckbreaker but Sol spins around and DGS goes right into
Eat Defeat
! Assessing his options, Sol climbs through the ropes and takes in a heavy breath before he springs onto the top turnbuckle and leaps off. But DGS has this calculated and hits a judo roll into
Sovereign
(single underhook suplex, lifted and dropped into a falling ganso bomb) that sends Sol to the mat.
One...
Two…
THREE!!!
Nelson: Well I could say that I am surprised at the outcome of this match… but that would be a lie.
Crumb: DGS commanded this match from the very beginning and it's a well-earned victory on his part.
Rose: Colby Sol is another one of those rotating door talents.
Torres: The following match is scheduled for ONE FALL with a TEN MINUTE time limit!
"Natural Born Killaz"
By Ice Cube and Dr. Dre starts playing throughout the arena. Smoke comes from the entranceway. As the smoke is clearing, The Enforcer walks through the smoke and looks out at the crowd. Enforcer than walks down to the ring. He walks up the stairs on to the ring apron, looks out at the crowd and lifts his arms out to the side. Enforcer steps through the top and middle ropes. Enforcer walks over to the opposite ring ropes and lifts his arms out to his side.
Nelson: Enforcer has been pretty dominant since his Iconic Professional Wrestling debut a couple of weeks ago. I am slightly anxious to see what he has in store for us this time.
Crumb: His continuous brutality has put numerous Icons on notice that he's here and he isn't going anywhere anytime soon.
Rose: Oh please… if he didn't do his daily injectable he wouldn't be in the same state.
"Turn to Stone"
by Joe Walsh plays as Cross Recoba makes his way down to the ring.
Nelson: Cross Recoba has been the thorn in a few Icons' sides since he came to Iconic Professional Wrestling and tonight he has a pretty big challenge in front of him… literally.
Crumb: Cross is going to have to give his all to this match if he wants to walk out as the winner. Can he do it? I don't know because nobody has been able to stop Enforcer yet.
Rose: Pee break match!
The referee looks at both Icons to make sure they are ready for the upcoming match. Both nod, as the referee calls for the bell making the match officially underway.
DING DING DING!!!
---Enforcer vs. Cross Recoba---
Smirking, Recoba looks across the ring at Enforcer. Enforcer shakes his head in annoyance as the two Icons circle around one another waiting for an opening to appear. When it doesn't happen quickly, Enforcer reaches out to grab Recoba. Cross ducks underneath the grapple attempt. Recoba waits for Enforcer to turn around and face him before laughing hysterically. Enforcer glares at Recoba angrily before stepping forward and hitting him in the mouth with a hard right hand! He follows it up with a second and then a third! Recoba stumbles back to the ropes. Enforcer grabs Recoba and shoots him across the ring. When Recoba comes back on the rebound, Enforcer lifts him into the air for a tilt-a-whirl backbreaker!
Nelson: Enforcer sure is not holding anything back, hitting such a big move right out of the gate on Recoba.
Crumb: Cross has to be writhing in pain right now and if Enforcer was smart, he'd capitalize on this big time.
Rose: Calling him smart is giving him a little too much credit.
Enforcer doesn't give Recoba a chance to bring himself back up to his feet. Instead, he drives his knee hard into Recoba's back. He does it a second time for good measure before locking in a chinlock in hopes of wearing Recoba down. The fans show their support for Enforcer's efforts, though Recoba drags himself back up to his feet. Enforcer spins Recoba around and hits him with a European uppercut to knock Recoba off balance. Recoba stumbles a few steps before recovering. He steps toward Enforcer and hits him in the mouth with a spinning backfist! The impact sends Enforcer stumbling as Recoba hits him with a series of quick rapid-fire strikes! Enforcer just barely stays upright as Recoba leaps into the air and hits Enforcer with an enziguri! The impact sends Enforcer crashing to the mat. Recoba hooks the leg for the cover.
One...
Two...Enforcer kicks out!
Recoba glares down at Enforcer. The Greatest Person to Ever Live tries to pull himself back up to his feet, only to have Recoba kick him in the back of the head to mock his opponent.
Nelson: Recoba found the opening that he needed and he was quick to turn things around so that the momentum was on his side.
Crumb: That is how you should do it when you're staring at adversity straight in the face like he was given the size differential.
Once Enforcer makes it back up to his feet, Recoba hits him in the chest with a series of strikes.
Crowd: WOOOO! WOOOO!
Recoba grabs Enforcer and pulls him in, trying to get him into position for a dragon suplex! Enforcer fights his way out of Recoba's grasp with an elbow strike! Recoba stumbles from the impact as Enforcer creates space between the two. Enforcer turns around as Recoba charges. Enforcer tries to cut him off with a bicycle kick, but Recoba ducks underneath! He pops back up to his feet and leaps into the air to try and hit Enforcer with a dropkick. Enforcer sidesteps the attempt and causes Recoba to crash to the mat. Enforcer grabs Recoba before he can make it back to his feet and powers him off of the mat for a gutwrench suplex. He turns around and goes for the cover.
One...
Two...
THR...KICK OUT!
Nelson: Enforcer is definitely not letting Recoba run all over him and is showing him that he means business.
Crumb: Things were looking a bit gloomy there for a second, but that just shows you how quickly things can change during a match.
Rose: Well if Cross would pay closer attention it wouldn't have happened now would it?
Enforcer grabs Recoba and drags him back up to his feet. Enforcer drives his knee hard into Recoba's ribs. He then shoots Recoba across the ring and into the turnbuckle. Recoba crashes into it hard. Enforcer charges in and delivers an avalanche! He then pulls Recoba toward the middle of the ring and sets him up for
DeathPenbalty DDT
! Recoba spins out of it and grabs hold of Enforcer from behind. Before Enforcer can recover, Recoba snaps off a codebreaker! The fans gasp as Recoba goes for the cover.
One…
Two...
THR...KICK OUT!
Crumb: These two are just going back and forth right now! This is great!
Nelson: One of them is going to need to do something big if they hope to win this match!
Recoba watches as Enforcer tries to pull himself back up to his feet. Once Enforcer is almost up, Recoba runs at him and tries to plant Enforcer on the mat with a curb stomp! Enforcer ducks out of the way as Recoba lands on the mat instead! He stumbles before regaining his footing. Enforcer spins Recoba around, driving his knee hard into Recoba's ribs. He then plants Recoba on the mat with a DDT, rolling him over and hooking the leg.
One...
Two...
THRE...KICK OUT!
Enforcer drags Recoba up to his feet. Enforcer blasts him in the head with a few elbow strikes before trying to wrestle Recoba into position for a
katahajime
! Recoba spins out of Enforcer's grasp, grabs hold of him, and delivers a ripcord knee to the face!
Nelson: Both of these Icons are giving this match their absolute all and they are both not showing any signs of giving up.
Crumb: As they should to be fair because these guys are in top form and whoever comes out on top is going to have absolutely deserved it.
Rose: You need to come on down off that positivity horse. It's sickening.
Enforcer drops down and tries to shake off the pain. He drags himself back up to his feet. Recoba charges at Enforcer and tries to hit him with a clothesline. Enforcer ducks underneath the attempt. Enforcer grabs Recoba to keep control of the match. Recoba kicks him in the ribs to block any of his attempts and then snaps off
Up All Night in Dakota
(jumping spinning inverted piledriver)!
Recoba hooks the leg and goes for the cover.
One...
Two...
THREE!!!
Torres: The winner of this match...Cross Recoba!!!
Nelson: As I said, whoever gets the pin will have deserved it and that is exactly how Recoba should be feeling.
Crumb: He gave this match his all and Enforcer shouldn't be ashamed. All will get a loss at one point or another.
Rose: Yawn… what's next.
Check out the official Iconic Pro Wrestling channel
Torres: The following match is scheduled for ONE FALL with a FIFTEEN MINUTE time limit!
The haunting sounds of
"Alone In A Room"
by Asking Alexandria start to waft their way out through the arena's PA system as the lights flash in varying hues of pale purple and icy blue. When the main beat hits, Astrid Samson walks out from behind the black curtain onto the stage with a confident swagger in her step. Walking to the top of the ramp, she stops and spreads her legs apart, using her hands to fluff her hair as a twisted smirk begins to make its way onto her face. Standing there for a few moments, Astrid tilts her head back and takes in the crowd's energy before facing the ring as the smirk reappeared on her face. She began to make her way down the ramp towards the ring, emitting a tremendous amount of confidence as she walks. Astrid reaches out to slap the hands of a few fans at ringside, but at the very last minute, she jerks her hand away, holding it up as she continues towards the ring laughing as she twirls her hair around her finger.
At the bottom of the ramp, Astrid scowls and smirks at the same time towards the ring before heading off to the right-hand side while holding her hands towards the fans as if to say "talk to the hand". She quickly hops onto the ring apron and gets to her feet, looking out at the crowd before she enters the ring through the ropes before bending her knees and quickly entering under the middle rope with a twirl. Holding her arms up at the level of her shoulders, Astrid shakes her head from side to side as she talks smack to the crowd before hopping down. She waits for her opponent off to the side, sitting on the middle rope with her arms spread across the top one as her music slowly fading out.
Nelson: You have to wonder how focused Samson is going into this match.
Crumb: This ongoing feud she has with Munin has to be on her mind heavy.
Rose: The best thing for her to do is take the advice of her husband and simply retire.
The calming guitar intro to
"Rust"
begins to play over the speakers as cool blue spotlights scatter throughout the arena before unifying at the top of the stage. There, Aaron Kostan steps into the halo of blue light, hair pulled back in a tight bun, a smile on his face, and his arms stretched out wide. He takes a deep breath, drinking in the crowd's cheers. For a moment, "The Artist's" eyes close and his lips move in silent prayer as he looks heavenward. With one more deep breath, he begins to walk to the ring, doling out high fives and handshakes with the IPW faithful. The spotlight follows him to the steps where he calmly walks up, taps the ring post and strolls across the ring apron. With a final scan of the crowd, he ducks between the top and middle ropes to enter the ring.
Nelson: Here is the man that is the heart and soul of Iconic Professional Wrestling!
Rose:
WTF?!
Crumb: Of course. Aaron has earned the moniker of "Mr. IPW" more than any other Icon that has wrestled here!
The referee looks at both Icons to make sure they are ready. He then calls for the bell making the match officially underway.
DING DING DING!!!
---"Iconic Queen" Astrid Samson vs. "Mr. IPW" Aaron Kostan---
Mr. IPW and the Iconic Queen both begin to circle around the ring, waiting for an opening to appear. When it doesn't happen, a sly smirk comes across Aaron's face. He charges forward and blasts Astrid in the face with a forearm smash! He follows it up with a second and then a third – blow after blow connecting with Astrid. She stumbles back to the ropes. Aaron grabs her and shoots her across the ring. He waits for Astrid to come back on the rebound before lifting her into the air and slamming her to the mat with a tilt-a-whirl backbreaker! Astrid's eyes go wide in pain. Aaron quickly hooks the leg and covers.
One…
Two…Astrid kicks out!
Nelson: It is a quick and aggressive start to this one by Aaron Koston!
Rose: As much as it pains me to say this, he's going to need to stay aggressive if he has any hope of winning this!
Sure enough, Aaron pops back up to his feet. He immediately tries to drop an elbow onto Astrid. She rolls out of the way before Aaron can land, causing him to hit the mat instead! Astrid continues to roll until she reaches the ropes. She uses them to drag herself back up to her feet. Aaron reaches his feet as well before charging at Astrid to keep control of the match. Before he can do anything, however, she gets a foot in the air and kicks Aaron in the mouth! Aaron stumbles back from the impact. Astrid charges and delivers an enziguri! The impact of the strike sends Aaron staggering. Smirking, Astrid pulls Aaron in toward her and sends him to the mat with a snapmare! She bounces off of the ropes and tries to hit him with a running knee on the rebound---only to have Aaron duck out of the way!
Nelson: That would have been bad for Kostan if it had connected.
Rose: It didn't, though!
Crumb: Still, I think that's a sign of where Astrid's at in this one!
Aaron shakes his head as both Icons pull themselves back up to their feet. Aaron quickly closes the gap between the two. He hits Astrid with a European uppercut and then a second. Aaron then spins Astrid around and lifts her into the air, slamming her to the mat with a German suplex that he bridges into a pin attempt.
One..
Two…Astrid kicks out again!
Nelson: Two of the original members of Iconic Professional Wrestling going at it tooth and nail. This is a match supershow worthy!
Astrid rolls over toward the nearest turnbuckle and uses it to pull herself back up to her feet. Sensing an opening, Aaron charges and tries to deliver a clothesline in the corner! Astrid ducks out of the way as Aaron crashes into the turnbuckle instead! He staggers around before Astrid grabs him from behind and delivers an
Off With Their Head
(flipping neckbreaker)! She covers.
ONE!
TWO!
TH…KICK OUT!
Astrid rolls out onto the apron. She pulls herself back up to her feet and slingshots into the ring, landing on Aaron with a senton! She hooks the leg again.
One..
Two…
THR…KICK OUT!
Nelson: This is a very focused showing thus far from Astrid Samson.
Crumb: At the very least, she is reminding the world that there's a reason that she is one of the best in the business!
Rose: Whatever it is you're smoking I want some after that show, Crumbbum!
Aaron tries to pull himself back up to his feet. Astrid lines herself up with him and shakes her head defiantly. Once he's almost on his feet, Astrid charges forward and tries to plant him on the mat with a fameasser! Aaron steps out of the way at the last possible second, causing Astrid to crash to the mat instead! Her eyes go wide in pain! Aaron gets in front of her and hits Astrid with a BIG kick! He follows it up with a second causing Astrid crumples to the mat. Aaron grabs Astrid and hoists her into the air to try and slam her down to the mat with a vertical suplex. Astrid manages to reverse the attempt, rolling Aaron up for a pinfall.
One...
Two...
TH...KICK OUT!
Nelson: That was close!
Both Icons pull themselves back up to their feet. Astrid charges at Aaron---only to have Aaron step forward and cut her off with a jumping knee strike! Astrid staggers from the impact and is barely able to keep herself upright. Aaron grabs Astrid and looks to lock in a move. Before he can do so, Astrid bounces off of the ropes and surprises him with a bicycle superkick! Aaron collapses to the mat, but still looks like he has a bit of fight left in him. Sensing this, Astrid shakes her head and drags Aaron over to the nearest turnbuckle.
Rose: So if Aaron loses to
ASS
trid he doesn't deserve the title of Mr. IPW.
With Aaron propped against the turnbuckle, Astrid charges forward and hits him with a double knee strike! Aaron slumps against the turnbuckle. Astrid charges and attempts to hit him with a second for good measure but Aaron musters enough energy to roll out of the way. Astrid crashes into the turnbuckle knees first!
Crumb:
WHAT CAN---
Rose:
Shaddup!
Aaron scoops Astrid up onto his shoulders to connect with
Airplane Spin
(airplane spin followed by fireman's carry neckbreaker)!
Nelson: Kostan looking to end it here!
The fans explode in cheers as Aaron hooks the leg for a cover.
One…
Two…
THREE!!
Torres: The winner of this match...Aaron Koston!!
Nelson: Samson wrestled a very solid match but in the end Kostan pulled out the victory!
The fans go wild as Aaron Koston turns with the ref to soak in their adoration. Neither sees Munin gracefully slip into the ring like a small silent shadow. What appears to be a collection of hot pink straps drape from her shoulder to hip, standing out starkly against her elegant black attire.
Crumb:
WHAT CAN EVERYONE BE THINKING AS LADY MUNIN IS HERE?!?!
Rose: Probably, "this won't bode well for
ASS
trid!"
By this time, Astrid has pulled herself from the mat with one hand raised to her head. Her face is a mask of frustration and disorientation from Aaron's final devastating move. The self-proclaimed queen looks out at the crowd in confusion as they try to shout a warning, but it's too late. With a small sweet smile on her painted red lips, Munin suddenly strikes out like a snake. Her lean, shapely body quietly latches around Astrid in her
Mercy
(a figure four blood choke), but this time there would be no escape for the blonde beauty.
Nelson: This is just uncalled for! I cannot believe that Lady Munin would stoop this level!
Astrid's eyes go wide in shock and desperation as she silently struggles for air, but the fight is over almost over before it begins. The fans go crazy as Astrid Samson slowly sinks to the ground, unconscious. Without missing a beat, she deftly pulls the nylon from her shoulder, revealing it to be a bedazzled leash, collar, and muzzle. With methodical swift movements, she works at hog-tying the Iconic Queen, and within moments is carefully muzzling and collaring the woman with a final flourish.
Rose: This is probably the best thing I have seen in IPW history!
The whole thing happens so fast that even the crowd seems unsure of how to react, Aaron Kostan and the referee the definition of shock as they turn to take in the scene for themselves. Both men stare uncertain of how to respond, though Aaron quickly moves to take a step forward, stopping only when Munin gently rests one sharp stiletto heel at the fallen woman's throat. Her lips move her words impossible to hear, but the message to back off clear.
Crumb:
WHAT CAN ASTRID SAMSON BE THINKING AS SHE HAS BEEN LEASHED AND MUZZLED LIKE A DOG?!?!
A nearby attendant scrambles into the ring to hand the lady a microphone, which she switches on the mic, her dark eyes never moving from Mr. IPW.
Munin: "Good evening Aaron, I believe congratulations are in order. I doubt you really care to hear it from me, though, so instead, we'll just crack on. You, sir, can choose to stay and stand there nice and quiet like, or you can leave. Not that your type ever listens, but this truly has nothing to do with you. Should you try to interfere, you'll be doing far more harm than good…"
She trails off, watching Mr. IPW fume quietly, his hands clenching at his side. She can see the gears turning in his mind while he tries to figure out his best course of action, and gives him a cheeky wink for his efforts.
Munin: "Ever hear the saying, be careful what you say, someone might listen? Well, I have a feeling that even after tonight, those words will go straight over Astrid's head, but the fact is she wanted to identify herself as a bitch. Despite whatever faults you people may accuse me of, not respecting how someone chooses to identify themself is not one of them. In other words..."
Munin trails off as the blonde starts to stir to consciousness, and then stills at the feel of Munin's heel pressing against her windpipe.
Munin: "You wanted to be a bitch, so you'll be treated like one."
With a rueful smile, she gestures down at the leash and collar without looking.
Munin: "And where has that title gotten? Where are the people that care enough to save you, Astrid? Even Aaron Koston isn't glaring at me, because he actually cares about you. He's doing it because he thinks it's the right thing to do, but in truth, you are all alone Astrid...Do you think that Samson felt this helpless and alone when it was him out here?"
She shrugs, smiling all the wider as her eyes remain trained on Mr. IPW while allowing her words to sink into Astrid's addled mind.
Munin: "Either way, it doesn't matter. This has nothing to do with Samson and everything to do with you and me, Astrid... That's why at Civil War, you'll be facing me in a hardcore cage match. Just you and me, no rules and nobody to get in the way. Doesn't that sound like fun?"
She pulls her heel back just enough to allow Astrid the slightest moment to take in a full breath.
Munin: "I said, doesn't that sound like fun?"
Munin gives a mock expression of expectation, raising her eyebrows and cupping her hand to her ear. The action causes an already tense Aaron to step forward and then back again, more agitated than before. His jaw obviously grinding as he refuses to feed into her antics. Rather than being annoyed by the response Munin appears undeterred. In fact, she seems even more amused than before.
Munin: "Well, I'm excited…"
She shrugs and gives Aaron a cheeky wink. Aaron puts his hands to his head as he seethes with anger and the longing to help Astrid, not realizing that sometimes, not doing something is a plan. As Mr. IPW turns to face the crowd, and the referee continues to fidget uselessly, Munin finally glances down to meet Astrid's glaring eyes. The woman's fury draws a sound of satisfaction from her temporary captor, and with that, Munin decides her work here is done. Before Kostan turns back around, Munin has slid out of the ring and gives Aaron a jaunty wave as he rushes to untie Astrid. By the time the nylon falls away, Munin has already made her way back up the ramp and disappeared from view.
Crumb: I...I…
Nelson: There are no words...
Rose: The hell you say! This is the best day ever!
Before Torres can enter the ring to announce the next match, a production assistant rushes up beside him and thrusts a note into his hands. He unfolds the paper and reads the note, giving the assistant an uncertain glance for confirmation. The assistant holds his hands up in the air as if he wants no part of it, and disappears back to the timekeepers table. The ring announcer gulps hard before taking the steps into the ring.
Torres: The following contest is a TAG TEAM match set for ONE FALL with a THIRTY MINUTE time limit!
He hesitates for a moment, looking back down to the note in his hand nervously before adding in a shaky voice.
Torres: ...and is for the IPW TAG TEAM CHAMPIONSHIPS?!
"L's Theme A"
hits over the PA system as the lights dim and Scott Wilson steps out onto the stage to a loud reaction, nodding his head and staring out at the capacity crowd with confidence. He soaks in the atmosphere for a moment longer before strolling forward and stepping to the side as
'Changes'
by Lucidious suddenly replaces his music and the cheers nearly drown out the entire building as Jason Dave steps out from the curtain. He pauses to give Wilson a grin, and the two give a double high five before making their way down to the ring.
Torres: Introducing first….at a combined weight of 420 pounds, the team of "THE LAST KING" SCOTT WILSOOOOONNNNNNNN and JASON DAVVVEEEEEEE!!!!!!!!!!!
The two men move to their respective sides of the ramp to slap hands with the exuberant fans. When they reach ringside, they both leap to the ring apron and swing through the ropes into the ring at the same time, taking off to opposite corners and leaping to the second to hype the crowd even further.
Nelson: Last Chaos the team of Scott Wilson and Jason Dave, along with Astrid Samson, went up against the team of The BombTrax and Lady Munin in a match that never actually got underway before turning into an all-out brawl.
Rose: Yeah, it was pretty great.
Crumb: If you say so. All I know is that immediately following security dragging all parties to the back, somehow The BombTrax got loose and interrupted Oliver Black and Brianna Rissi during the Main Event…
Rose: Don't say it like that! Those two were never going to fight in the first place, so all they interrupted was the Unholy Alliance cutting a promo.
Crumb: Either way, Jason Dave and Scott Wilson have seen enough out of these two and demanded the match we are about to see here tonight and made sure it was for those Iconic Professional Wrestling Tag Team Championships.
Rose: Are those things even recognized?
Nelson: According to General Manager Tapioca Joe they are not, but it is pretty obvious that The BombTrax got a note out here to Torres who says that the match is indeed for the titles.
The lights go dim as
"Strangle Hold"
by Ted Nugent begins to blare across the arena. Red strobelights flicker all around the building, and finally settle on the entry way. When the song settles into the breakdown, Press, with one of the IPW Tag Team title belts over his shoulder, strides out from behind the curtain, stopping at the top of the ramp to gaze intently out at the crowd.
Here I come again now baby
Like a dog in heat
Tell it's me by the clamor now baby
I like to tear up the street]
When the first lines bellow out, Youth, with the other IPW Tag Team title belt around his waist, appears, flashing around in front of Press and spins a few times reaching out at the crowd who cheer in adulation. He comes to a teetering stop facing the ring, a coy grin on his face, as he looks back at his massive partner who merely nods his approval.
Torres: Introducing their opponents, hailing from Las Vegas, Nevada and coming in at a combined weight of 560 pounds, they are the...uh... IPW TAG TEAM CHAMPIONS…PRESS, FLAMING YOUTH…THE BOMBTRAXXX!!
Now I been smokin' for so long
You know I'm here to stay
Got you in a stranglehold baby
You best get oughta the way
Youth takes off into a sprint for the ring, sliding in under the bottom rope, and popping up with his hands over his head. Press stalks up to the ring, rising on the ring apron, and then stepping over the top rope with one fist pumped over his head. Youth takes a turnbuckle with a single bound, and plays up to the crowd, as Press turns and casually leans against the other corner staring across the ring at a very eager looking Jason Dave and Scott Wilson.
Nelson: The BombTrax have been all over our shows since arriving, causing mayhem and destruction wherever they go, and now they are set to defend those tag titles that they reintroduced to the company by just claiming to be the champs.
Rose: Seems legitimate to me.
Crumb: Are you serious? These guys have thrown their weight around like a couple of bullies, and in my estimating, it stops here tonight! Jason Dave and Scott Wilson look ready to kill!
Rose: I guess we'll just have to see what these two boy scouts can do, cause there's the bell…
DING DING DING
---IPW Tag Team Championship Match: Jason Dave and Scott Wilson vs. The BombTrax (Flaming Youth and Press)---
Youth signifies that he'll start for The BombTrax as the big man swings a massive leg over the top rope to end up on the outside. On the other side of the ring Jason Dave and Scott Wilson go over some strategy that sees Dave finally nod his head yes and step through the ropes in his corner.
Nelson: It looks like Wilson and Youth will start this one off and both Icons are starting to circle…collar and elbow tie up!
The two men jockey for position before Wilson quickly pulls Youth down into a side headlock. The Innovator of Flight looks for an opening, but finding none, gets a fistful of Wilson's hair to guide him to the ropes. The referee admonishes Youth who finally lets go, but he's already positioned as he shoots Wilson off to the far side. Wilson bounces back and Youth slides to the center of the ring on his belly, forcing The Last King to hop over him or be tripped. When Scott returns for a second time, Youth pops up to his feet and then leap frogs right over the man with a high vertical jump. Wilson passes under and continues his momentum to hit the ropes for a third time. On his return now the man known in some circles as 'Flash' goes for a hip toss, but Wilson floats over his front to reverse and delivers one of his own. Youth smacks the mat, but when Scott tries to reach down and get a hold of him he brings both feet up to plant on Wilson's chest and shoves him backwards, giving him enough time to roll up to his feet.
Nelson: Lots of back and forth action between these two, and Youth just rushed at Wilson who CATCHES HIM WITH AN ARM DRAG!
Crumb: Youth bounces back up and here comes Wilson, who similarly gets caught with an arm drag!
Rose: What, are these two guys playing the mimic game?
Wilson pops up just as quickly, but quick as a hiccup Youth is on him, forcing him back into the ropes once again. He shoots the man off, but The Last King reverses it, and when Youth bounces back he's taken clear off his feat with a release Belly to Belly suplex! Youth slams off the canvas and this time doesn't immediately pop up, instead clutching at his back as he slowly pushes to a knee. Wilson charges in with a knee right to the side of the man's head that sends Youth crashing back to the mat to now cradle his head. Wilson grabs him by the wrist and drags him closer to his corner where he makes a proper tag to Jason Dave.
Crumb: Good teamwork cutting off the ring as Dave leaps into the ring ready for action...
Nelson: It was Dave that got this match booked last show after not one but two cluster style finishes involving The BombTrax, and now he is opening up on Youth, knocking him back into the nearby corner!
Rose: Yeah, that sounds about right. Jason Dave whines and gets a title shot. Did the same thing with Oliver Black.
Crumb: Uh...you really do have a twisted view of events don't you?
Rose: I call them like I see them, Crumbbum!
Youth finds himself pummeled with rights and lefts in the corner until he's literally just hanging by his arms off the top rope. Dave takes his limp wrist and sends him hurtling with an Irish whip towards the far corner, keeping pace to follow him in with a clothesline. Much to his surprise the Innovator of Flight steps right up the turnbuckles to the top, flipping backwards to land on his feet behind Dave as he slams into the corner. Dave stumbles back holding his chest and a look of shock comes over his face as Youth feeds his arm between his legs and rolls him backwards into a schoolboy pin!
One...
Two...
Nelson: Dave kicking out with authority and already coming up to his feet as Youth leaps over and makes the tag to the big man!
Press swings his large leg up and over the ropes to enter the ring just as Jason gets back to his feet. The two men start on equal ground, circling one another before locking up in the center of the ring. With a gigantic shove Dave is sent hurtling down to the mat, rolling with the fall to end up on one knee as he stares up at the behemoth who now wears a smirk. He pushes up to his feet and the two lock up once again to the same result, Dave being tossed away like a rag doll. Jason seems a little perturbed as Scott Wilson shouts words of encouragement from their corner, feeding him to use his speed against the obvious strength advantage of his adversary. When the move in to lock up again, Dave ducks under the big man's meaty paws and slips in behind him. When Press spins around he tries for a back elbow, but Jason is able to duck it, and pops back up with an uppercut that causes his opponent to stumble back.
Crumb: Wow! Big hit by Dave who is firing in now with rights, actually forcing his much larger adversary into the corner...now taking the second rope and hammering down into his skull while the fans count along!
Rose: I'm sort of surprised these fans can count to ten, if I'm being honest...
Despite Rose Marie's chiding comment, the fans indeed reach ten, and Jason Dave rocks backwards while placing his feet at the base of Press's trunk to send him flying up and over with a monkey flip. The big man hits the mat hard but comes up quickly only to catch a dropkick to his face for the effort. Press paws at his jaw as he falls back into the ropes, and Youth jumps up and down in their corner in protest just as Dave rushes across with a clothesline that dumps the big man up and over to the outside!
Nelson: Big clothesline from Dave takes Press to the concrete, and now Youth in the ring illegally to try and attack from behind, but SCOTT WILSON CUTS HIM OFF WITH A SHOULDER TACKLE!
Rose: The ref better get control of this quickly or he's in danger of letting it run away from him.
Crumb: I can't believe this, but I agree with you, Rose. The ref's got to get Wilson and Youth out of the ring, and Press back in it.
Rose: Looks like that may be easier said than done, Crumbbum!
Scott Wilson yanks Youth up to his feet and lays in a chop that sends the man falling back into the neutral corner while Dave watches Press slowly rise from the floor. Jason steps up to the edge of the ropes and grips the top with both hands, and just when the big man is in position he uses them to springboard up and over into a plancha down onto Press. Unfortunately for him, Press manages to stay on his feet, catching him across his chest, and before Dave can react he finds himself driven spine first into the same corner post that his partner is currently getting pummeled in thanks to Wilson. Press maintains his hold on Dave as he carries the man past the corner, and then tosses him back into the ring before hopping up on the apron.
Crumb:
WHAT CAN EVERYONE BE THINKING AS JASON DAVE HAS HIS LOWER BACK DRIVEN INTO THE STEEL POST?!?!
Rose: Probably, "That's one way to get your spine adjusted!"
Nelson: Dave looks to be in tremendous pain as Press just stepped back into the ring and BLASTS SCOTT WILSON FROM BEHIND!
Press now tossing Wilson through the ropes to the outside and is directing Youth out of the ring back to their corner. Youth nods, still a little stunned after having taken the fist-o-cuffs from Wilson, and makes his way through the ropes to the apron. Meanwhile, his partner turns his attention back to Jason Dave, who has risen his feet in the center of the ring. He stumbles a little while clutching his lower back and looks up just in time to see the big man tear across the ring with a clothesline with such impact that Dave cuts a flip to end up on his stomach.
The Stooges:
DAMN!
Press yanks Dave up to his feet and sends his knee into his gut to double him back over while maintaining two fistfuls of the man's hair to keep him upright. He rushes him face first into the top turnbuckle of his own corner, and makes a quick tag to Youth before pulling Jason out to the center of the ropes. Youth hops into the ring and joins him on the opposite side of Dave, and the two men shoot the wrestler to the opposite side. Dave bounces back only to be leveled by a double back elbow that sends him slamming to the mat. Press steps out onto the apron while Youth drops and hooks the leg for a cover.
One...
Two...
THRE...KICK OUT!
Nelson: Dave getting his shoulder up at two and half after taking some brutal offense from The BombTrax, and now Youth has him yanked up to a seated position and has applied a rear chin lock!
Youth rocks back on Jason's chin while the other man reaches out to his partner with little effect. Wilson bounces up and down on the bottom rope in their corner and starts a clap that gets the audience involved, and to everyone's surprise Dave starts feeling the momentum. With fists shaking in the air he rocks up to one knee, forcing Youth to his feet while he tries to maintain the hold, but with every clap Jason gets closer and closer to pushing up to his own. Finally, with Youth at his side trying to keep his man down, Dave plants his boots in under him and fires in some hard elbows that cause 'The Flash' to loosen his grip. He manages to get free, coming up to fire in right hands that stun Youth, and he takes the opportunity to drop back into the ropes for spring before barreling forwards for a clothesline!
Crumb: Youth ducks the clothesline attempt and Dave continues on through for momentum, Youth now twirling around and goes for spinning heel kick, BUT DAVE CAUGHT HIM AND TURNED INTO AN INVERTED T-BONE SUPLEX!
Nelson:
WHAT A MOVE!
Both Icons are down now, and Press is barking from his corner for Youth to get up while Jason Dave starts crawling his way towards Wilson!
Rose: That suplex was a game changer here, and as much as I hate to admit it, if the Super Hero makes a tag before Youth, it could change the whole game plan for this match!
Youth paws at the ropes to get to his feet and at Press' insistence sees the danger as Jason Dave is within inches of tagging in Scott Wilson. He shakes his head and rushes over to grab Jason by the ankle, and starts to try and drag him away from the corner. Dave, on the other hand, flips over onto his back and sends a hard boot right into Youth's face, causing the man to release his ankle and stumble back. He quickly gets back over onto his stomach, and in a dramatic move, dives from his knees to slap Scott Wilson's hand!
Nelson: Wilson just cleared the ropes and right hands find their mark to drive Flaming Youth back into the ropes where he shoots him off to the other side!
Crumb: Youth coming back now, and WALKS RIGHT INTO A TILT-A-WHIRL BACK BREAKER THAT LEAVES HIS OPPONENT WRITHING ON THE CANVAS!
Rose: Uh-Oh! Here comes the big man into the ring to try and stop this momentum...
Nelson: But Dave ducks Press's clothesline attempt...the big man whirls around and
WILSON KICK
(Superkick) SENDS PRESS STUMBLING BACK TO THE ROPES AND RIGHT UP AND OVER TO THE FLOOR!
Crumb: Youth is clawing to get up behind him, and Wilson sees it...He's in prime position...NORTHERN LIGHTS SUPLEX INTO A BRIDGE!
One...
Two...
THRE...KICK OUT!
Rose: That BombTrax just barely got his shoulder up, and now the big man is trying to get back into the ring but the referee has cut him off at the pass!
Nelson: The referee getting some semblance of order restored now, forcing Press to return to his corner as Wilson steps over and tags Jason Dave back in!
Dave immediately yanks the downed Youth up to his feet and spins him around so that his back is to him, hooks him around the head, and lifts him up for an inverted suplex. He holds him high up in the air to the delight of the audience, but instead of falling back he snaps suddenly around and down into a face buster!
Crumb:
SHATTERED DREAMS FROM JASON DAVE TO FLAMING YOUTH! THIS HAS GOT TO BE IT!
One...
Two...
THRE...NO!
Nelson: Press was halfway back into the ring when his partner just barely got the shoulder up, but is now moving back to the corner, demanding the tag.
Rose: A lot of good that will do him! I can't believe that Jason Dave and Scott Wilson have come out here and are making these guys look like chumps!
Crumb: It's obvious that they want to take those 'unofficial' titles off of The BombTrax and prove to everyone that they aren't anything more than schoolyard bullies!
Dave yanks Youth up again and drags him by the hair of the head over to his corner where he scoop slams him down right in front of it before reaching over and tagging Wilson back in. Scott doesn't bother entering the ring, instead quickly climbing to the top rope from the outside. Once perched, he signals the crowd with a wink before diving off into a breathtaking elbow drop that drives Youth's chest into the mat!
Crumb:
WHAT CAN EVERYONE BE THINKING AS FLAMING YOUTH IS BEING DISMANTLED BY JASON DAVE AND SCOTT WILSON?!?!
Rose: Probably, "Is there any point now to hooking the leg for this cover?!"
One...
Two...
Thre-
Crumb:
OH!
Stomp to the back of Wilson's head by Press to break up the pin and he followed on through to smash Dave in the face in his own corner!
Dave is able to grab the top rope so that he's not sent sprawling to the floor, but when he's able to look up he sees that Press has gotten hold of Youth and is dragging him back towards the BombTrax's corner! He steps through as the referee admonishes him while still holding Youth by the wrist, and then makes the tag himself. He steps right back into the ring just as Wilson rushes in to meet him with a diving shoulder tackle that crushes him into their opponents corner!
Nelson: Wilson is opening up on the big man but Press just gripped The Last King by the face and just mushed him backwards with enough force to send him to the mat!
Crumb: That dudes strength is scary sometimes...
Rose: Yeah, and now he's wading out of that corner like a bear with rabies!
Wilson scrambles up to his feet just in time to catch a meaty fist across the jaw that sends him stumbling straight back into his own corner where Jason Dave slaps him on the shoulder. The ref allows it as a tag, and as Press starts charging that way, Dave uses the ropes to springboard up to the top and dives off to land a vicious forearm smash that actually takes the big man off his feet. Press shakes his head to try and get rid of the cobwebs as he posts up to one knee, but Dave is already on his feet and in motion. As he rushes in at the big man he manages to grab one of his arms, tucks it under his chin while hooking his head, and then takes him skull first to the mat in a snapping motion for his patented
Transcendence
(Moonlight Drive)!
Crumb:
WHAT CAN EVERYONE BE THINKING AS JASON DAVE AND SCOTT WILSON ARE ABOUT TO DETHRONE THE BOMBTRAX?!?!
Rose: Dude, I don't even have time for a probably…
Nelson: There is a cover and the hook of the leg!
One...
Two...
THRE...NO!
Crumb: Youth just dove in to make the save! How is this guy even on his feet after all the punishment he's taken?!
Rose: Well, he won't be for long, cause Scott Wilson just rushed into the ring and nailed him so hard that he just fell through the ropes back to the outside!
Wilson shoots his partner a quick glance and Dave waves him after Youth so that he can attempt to put the big man away. The Last King nods, exiting the ring through the ropes to go after the other member of The BombTrax as Dave uses all of his strength to try and get the big man back up to his feet. He eventually does and slips behind him, hooking him around the head from behind to rock him back and the fans come up to their feet in anticipation of
Natural Selection
(Cross Rhodes)!
Much to their shock, Press manages to bring one of his legs off the mat and his knee finds Dave's face which causes him to let loose of the guillotine. This allows the big man the opportunity to spin around while still keeping his head low, and with his shoulder now in Jason's gut, lifts up and backwards while tossing him for a high back body drop! Jason slams down to the canvas clutching his back, and Press collapses to the mat and rolls for the outside.
Crumb:
WHAT CAN EVERYONE BE THINKING AS PRESS JUST COUNTERED JASON DAVE'S NATURAL SELECTION?!?!
Rose: Probably, "Why is he heading outside the ring, and what is he looking for under the apron?"
Nelson: This is not good guys! Their track record speaks for itself!
Press emerges from under the ring with a steel chair and belly slides into the ring. Jason Dave is just now trying to find his footing as the big man gets to his feet and raises the chair high over his head ready to waffle his opponent, much to the chagrin of the admonishing referee. Before he can take the swing, however, Scott Wilson appears in the ring from out of nowhere and snatches the chair out of Press's still upturned hands. The big man whirls around to face this new threat, full on expecting to get blasted by the chair, but The Last King just stares at him defiantly while shaking his head. The referee warns Wilson now, but The Last King reassures him and turns to toss the chair over the ropes and out of the ring. Just as the chair is about to exit, Youth suddenly leaps onto the apron and the chair flies right into his face which sends him sailing back down to the concrete floor. Jason Dave, who is now on his feet, looks on in complete disbelief while Scott Wilson's hands fly into his hair in shock. Meanwhile, Press grabs the referee and demands 'Justice' before bailing out of the ring.
Crumb: What in the hell just happened here?
Nelson: The BombTrax tried to introduce a foreign object to this match and it just backfired is what happened!
Rose: Uh...guys...I don't think so.
Jason Dave looks over to the referee as Press abandons the ring to help his partner on the outside and he starts shaking his head as the referee holds his hands up as if unable to make any other call. He signals for the bell which gets Scott Wilson's attention, and the two men corner the referee to argue with him as he tells the Time Keeper the information.
Nelson: What is going on here?
Crumb: Oh-No! I can't believe this!
Torres: As a result of using a foreign object in this match...the team of Jason Dave and Scott Wilson have been disqualified!
The fans boo loudly as Dave shakes his head violently 'No' and Scott Wilson places his hands on his hips and has to walk away to the center of the ring to try and find his composure.
Torres: As a result, the WINNERS of this match...
Press gives the ring announcer a dangerous look as he yanks his partner up to his feet, and while holding him with one hand lifts both of the IPW Championships up to urge him on. Torres sighs, and shrugs.
Torres: And STILL your IPW TAG TEAM CHAMPIONS....THE BOMBTRAX!!!
Crumb: Are you freakin' kidding me?!?
Nelson: This is ridiculous! Surely the referee can see that this was a set up! Jason Dave and Scott Wilson had The BombTrax on the ropes and it was obvious they were about to take this thing from them!
Rose: Oh, you two quit your bitching! The right team won in my opinion.
Youth, now partially recovered but still holding the back of his head, starts to chuckle, followed by the big man who outright guffaws. The two men hold up their championships as they slowly backpedal up the ramp, looking pretty pleased with themselves considering how everything had turned out. Inside the ring, Jason Dave is having a complete meltdown, kicking the bottom rope and yelling at the referee who tries to calm him down. Wilson, who has been standing in the center of the ring for some time with his hands on his hips, finally turns around to try and give his partner some assurances. Just then, Dave grips the referee by the collar of his shirt, and before Wilson can intercede belts him across the jaw which sends him to the canvas unconscious. Scott rushes to Dave's side and restrains him from doing anymore damage, but Jason shoves his partner away and continues his tirade down at the ring announcer.
Nelson: Jason Dave has lost his mind out here!
Crumb: That's certainly going to cost him, but I do understand his frustration.
Rose: Well what do you know, when the Super Hero doesn't get his way he doesn't mind breaking the rules. I could like this version of Jason Dave!
Nelson: This is not a version, Rose, this is a man who just had his night stolen from him.
Rose: Looks to me like there could be some trouble in paradise here, as Dave isn't really paying any of Wilson's warning any mind.
Dave comes to rest his forearms on the top rope and shakes his head as Wilson comes to his side again and tries to get him to see that they would get them next time. Dave finally sighs, nodding his head, and the two men leave the ring so that the EMT's can attend to the fallen referee.
Nelson: Something tells me that this is not over between The BombTrax and the team of Jason Dave and Scott Wilson.
Crumb: Not by a long shot!
Grey eyes watch in amusement as the notorious "Fox" walked into the darkened corridor amongst a wave of jeers and booing. The audience truly hated the man tonight and thinking himself alone for a moment, he allowed a triumphant smile to stretch across his face. Much in the same way his namesake would grin when escaping the hen house.
The smile quickly melts from Recoba's face when his nose practically twitches at an all too familiar scent of high-quality cherry tobacco soaked in whiskey. His head whipping towards the source smirks at the sudden attention, smoke slithering in the air to coil around the no-smoking sign.
Both men stare intently at one another, Recoba's muscles tensing as he adjusts his stance. Krahe, however, stays relaxed, an amused smile firmly in place. The bright red cherry tip flares in the shadows, as The Catalyst takes another lazy draw, before pulling it away on an exhale.
"Bout time you took your gloves off. I was starting to wonder how long you were going to play with the man. He's a rather interesting choice it targets, never pegged you to be the sentimental sort."
Cross watched the paper burn around the red glowing ember.
"We should forgive our enemies, Krahe, but not before they're hanged. I can't work out what's more false, his 'too cool for school' act or the fact the fans eat it up."
Krahe spots his eyes still transfixed by the cigarette and shake the packet to flip one up.
"Twelve months ago I'd have taken you up on the offer but you know, Corona and all…"
The man twitches his shoulders in a careless shrug, before tucking them away.
"Suppose that means we're still on the outs, as my feet haven't left the ground." He pauses to gesture down at his boots with a chuckle.
"Kostan's a poor substitute for Fantana though...The man seems to have a two-dimensional personality. "
One dark brow arches in speculation.
"Are you sure he's worth the effort?"
"At one point he was seen as King here, now isn't taking down the man they proclaimed their savior not the quickest way to get my demands heard? You, Press and Youth...you went in at eleven, I'm just turning up the dial now…"
Krahe takes a moment to mull over the Recoba's words, but can't find much fault in his logic.
"True, though I'd say Press and Youth are the ones that came in guns blazing." He gives a small ruthful shake of his head. "Not really my style."
"No, you've perfected the mouthy kid egging on the class bullies to a tee."
"Aww, you know I love it when you get sassy, but I think both our dance cards are full at the moment. Though, I've gotta say you just don't seem the same lately. It's like something's missing.." He stubs out his cigarette and stuffs his hands in his pockets. "But, I can't quite put my finger on what.
With a smile that's far too innocent for Recoba's suspicious nature, Krahe pushes off the wall to make his way down the darkened hallway.
"If I think of it, I'll let you know."
Against the previously occupied wall rests a cane, but not just any cane. This cane is a prime example of exquisite craftsmanship from its tip to the ornate gold handle...a masterpiece of elegance.
Cross could practically feel the phantom weight of the cane in his hand just from looking at it. Once upon a time, it was an extension of his being and his weapon of choice. Until it was taken like some common hunting trophy.
"Would have preferred to use that to the chair but needs must...You should ask your boss if she noticed when I no longer needed it." He snarks towards the darkness, hand clenching in resistance to the siren's call of gold and wood gleaming in the dim light.
Despite his words, he's unwilling to deny himself the object of his desire or to see it fall into unworthy hands. With a few unhurried steps, he finds the familiar weight resting in the palm of his hand. Where it belongs.
"As for christening it, I know two guys who owe me a favor…"
Krahe's rough chuckle carries back down the hall, followed by the sound of a door opening and closing. If Cross had hoped to entice any more information or reaction from the man he was clearly to be left wanting.
~~
Coming April 2020
Torres: The following contest is your CHAOS MAIN EVENT and is scheduled for ONE FALL with a THIRTY MINUTE time limit. It is for the IPW TELEVISION TITLE!!
The lights dim and a floodlight from the entrance kicks on brightly while smoke billows out onto the stage as
'Beat The Devil's Tattoo'
by Black Rebel Motorcycle Club hits over the PA. The roaring crowd comes to their feet when a silhouette appears in the floodlight, and then steps out onto the stage wearing a black leather biker's jacket, mussed hair, and a cigarette hanging out of his mouth. A loud cheer goes up from the crowd for the returning superstar as he sends a plume of smoke up into the rafters just before taking his first step down the ramp.
You have forsaken all the love you've taken
Sleepin' on a razor there's nowhere left to fall
Your body's aching, every bone is breakin'
Nothin' seems to shake it, it just keeps holdin' on

Your soul is able, death is all you cradle
Sleepin' on the nails, there's nowhere left to fall
You have admired, what every man desires
Everyone is king when there's no one left to pawn
Torres: Introducing first, hailing from Hell, Michigan…weighing in at 245 pounds and standing at six foot three…he is THE CATALYST...ZACHARIAH KRAHHHHHHHEEEEE!
There is no peace here, war is never cheap dear
Love will never meet here, it just gets sold for parts
You cannot fight it, all the world denies it
Open up your eyelids, let your demons run

I thread the needle through, you beat the devil tattoo
I thread the needle through, you beat the devil's tattoo
I thread the needle through, you beat the devil tattoo
I thread the needle through, you beat the devil's tattoo
Krahe stops at the bottom of the ramp to regard the front row to his left, then his right, letting a plume of smoke escape his lips. Sniffing the air as if he could smell the electricity, his eyes narrow on the ring and he butts the cigarette out on the steel steps just before climbing them to slip through the ropes. He stalks over to the corner opposite the ramp where he flops back against the turnbuckles, shooting the camera a whimsical grin as he awaits his opponent.
Nelson: In typical fashion, Zachariah Krahe has made his way to the ring with his usual cool attitude, but one has to wonder if that veneer will fade once the champion has made his arrival?
Crumb: It's interesting to think that Krahe is getting this opportunity considering that he didn't seem as if he much cared about titles until issuing a challenge to Black before going head to head with David Gideon Smith...
Rose: No matter whether he wants the title or not, he says he's out here to prove a point against Oliver, and I for one am interested to see if he can get it done or not.
Before the other announcers can counterpoint the lights in the arena go out, and the crowd pops as the pitch black twinkles with the light of cell phones. A slow melodic chime of reassembling a child's jack in the box plays through the speakers. A few lights flicker on stage, a guitar, base and drums all chime in slowly keeping beat with the creepy chimes. But then all goes silent.
NIGHTMARE!
(Now your nightmare comes to life.)
With the opening scream of
"Nightmare"
by Avenged Sevenfold echoes through the arena. The Nightmare Oliver Black pops up from a hole in the stage. The crowd erupts as Black stands center stage, black paint smeared under his eyes, a black nightmare bandana covering the lower half of his face.
Torres: And making his way to the ring, standing at five foot ten and weighing in at 180 pounds, residing in Brooklyn, New York... He is the IPW TELEVISION CHAMPION, THE NIGHTMARE...OLIVER BLACKKKK!
With the announcement of his name the feathered shoulders of his entrance jacket burst open into a large pair of black wings and reveal the IPW Heavyweight Championship around his waist! Oliver stands there for a moment soaking in the crowd's reaction, before making his way to the ring.
You should have known
The price of evil
And it hurts to know
That you belong here, yeah
Ooh, it's your f*ckin' nightmare!
Nelson: Oliver Black looks confident here as he strides to the ring, and why would he not be? He has faced all challengers since becoming the Television Champion, and is the longest reigning champion in the promotions history.
Crumb: Some would say he has elevated the T.V. Championship to a tier even higher than the World Championship, which Brooklyn Holloway has said will be vied for during a tournament at a later date.
Rose: You guys swoon for this guy, but you must be forgetting that farce that happened last show between him and Brianna Rissi. They were scheduled to Main Event last Chaos, and instead told management where to stick it, depriving our fans of a much deserved championship match!
Crumb: Wow, Rose Marie...I didn't know you cared so much for our fan base.
Rose: Oh! I don't! I just wanted to point out that Oliver Black has held that championship because up to this point he hasn't had anyone 'real' to face him for it.
Nelson: Despite the distasteful actions at times of the champion, I could not disagree more. Black has had some tough competition as of late, and his match with Jason Dave at New Year, Who Dis? Two was epic.
Crumb: Rose...are you saying that you think Zachariah Krahe is a 'real' threat to Oliver's reign?
Rose: Hell no! He's a chump too, but...I have to admit...they are right about his jawline.
DING DING DING!!!
---Chaos Main Event: Iconic Pro Wrestling Television Championship Match: Zachariah Krahe
vs.
"The Nightmare" Oliver Black---
Black and Krahe continue to stare across the ring at one another as the referee signals for the two combatants to show down, having already paraded the Television Championship around the ring and handing it off to the time keeper. After a moment, Oliver looks a little irritated at Krahe's lack of respect, and he steps to the center of the ring and starts talking smack. Krahe lolls his head out at the crowd, shrugs, and then steps out to join him, getting nose to nose with the champion. The two banter back and forth just out of the camera speakers reach when, out of nowhere, Black paintbrushes Krahe right across the face. The Catalyst's head snaps to the side and he stares down at the canvas for a moment as the audience responds with a collective, "Oooooooo". Suddenly Zachariah launches forwards, lifting Black off his feet with a tackle that drops both men to the ground, Krahe on top of the champion.
Nelson:
IT DID NOT TAKE LONG FOR THINGS TO ESCALATE!
Crumb: Yeah, and now Krahe is hammering rights down into Black's skull, but NO! Oliver wedges a boot between himself and the Catalyst and throws Krahe off of of him!
Rose: Both Icons coming to their feet, and AGAIN! KRAHE SPEARS BLACK BACK DOWN TO THE CANVAS TO REIGN DOWN BLOWS!
Much like before, Oliver is able to knock Krahe off of him, but he has a few red pelts forming on his cheek from the vicious rights of the challenger. When Krahe goes for another take down he's met with a knee lift that stops his momentum short, and when he raises up he catches a wicked thumb to the eye from Black. The Champion then gets two fists full of hair and rushes Zach face first into the top turnbuckle of the corner he had been lounging in earlier. He spins the man around so that his back is against the buckles, and opens up with knife edge chops that cause the arena to go ballistic!
Crowd: WOOOO! WOOOO! WOOOO!
Nelson: Goodness gracious! Oliver Black is unloading with chop after chop and the sound is reverberating off the Iconic Arena!
Crumb: Yeah, but he paused for a second to shout a disparaging remark to one of the fans at ringside, and THAT'S ALL KRAHE NEEDED TO FIRE IN SOME MORE OF THOSE RIGHTS TO FIGHT OUT OF THE CORNER!
Krahe turns the tables, yanking Oliver into the corner now and lighting him up with chop after chop.
Crowd: WOOOO! WOOO! WOOO!
The Champion flounders as the impacts thud off his chest until he's finally able to get his arms up and rakes Krahe across the eyes for a second time. The Catalyst stumbles out of the corner, momentarily blind, and as the referee tries to admonish Black he ignores it to rush out of the corner and level Zach with a clothesline that sends him crashing to the canvas.
Rose: Well, I'm glad to see that this isn't going to be a normal wrestling match. These guys are really trying to maim out here.
Crumb: Glad to see your blood lust get it's fill, Rose, but in the meantime, Krahe is pushing back to his feet while Oliver waits over by the ropes...
Nelson: AND COMES RUSHING IN WITH A SWINGING NECK BREAKER THAT TAKES KRAHE CRASHING BACK TO THE MAT!
Rose: Ever the opportunist, Black with a hook of the leg!
One...
Two...KICK OUT!
Krahe forces the shoulder up at two and Black is already leading him up to his feet before the ref can even get to his. Oliver forces the challenger back into the ropes and moves to shoot him across the ring only for Krahe to reverse it and send the champion instead. As Black bounces off the ropes, Krahe steps to the center and lowers his head for a back body drop, but the move is telegraphed and Oliver leaps into the air to drape his leg across the back of Krahe's head to drop him with a Famasser! He flips his opponent over onto his back, and hooks the leg deep while yelling at the ref to count.
One...
Two....
THR...KICK OUT!
Nelson: Well, Rose Marie, it certainly looks to me like Oliver Black came here tonight to prove the doubters like you wrong.
Rose: Like I'm supposed to be bothered by what you or these idiots think. Any dog can have his day, and today looks like it might belong to Oliver Black.
Crumb: I'd caution you both that this is still pretty early in the contest, and I wouldn't count Krahe out just yet.
Despite the commentators statement, Krahe looks a little worse for wear as he stumbles to his feet and then falls into the nearby corner. Black follows him in with a shoot kick to the chest that raises him up, and the champion keeps up the pressure by delivering front kick after front kick to the man's abdomen. He concludes the barrage of foot work with a spinning back kick that hammers Krahe in the jaw and he starts to slump down the turnbuckles until being held up only by the top rope under his arms. Oliver talks some crap to the crowd with a confident grin before dropping his shoulder to lift his opponent to sit on the top turnbuckle. From there he steps up to second rope, but much to his surprise, he's met with sharp head butts from the challenger that make his footing immediately unstable.
Crumb: These two guys are perched up there in No Man's Land, and
OH!
Krahe just shoved Oliver backwards to slam off the canvas!
Nelson: Black already on his way back to his feet, but Krahe is positioned on the second rope now....DIVING BACK ELBOW TAKES THE CHAMPION'S HEAD OFF!
Rose: See, I told you he wasn't out of the fight yet.
Crumb: Actually, I said that...
Rose: Oh, Crumbum, Potato, Potata.
Krahe reaches his feet and shakes the cobwebs from the damage he's received throughout the match as Oliver works his way up on the opposite side of the ring near the ropes. The Catalyst, seeing an opportunity, falls back into his side of the ring for spring and rushes across the center aiming a clothesline right for Black's head. The wily Champion, however, see's the move coming and ducks his head, back body dropping Krahe up and over the ropes. What he doesn't see is when Krahe manages to grab the top rope, swinging himself through the air to land safely on the apron behind Black. When the Champion follows the calls of the crowd he's met with a stiff shoulder block through the ropes that catches him right in the gut and doubles him over. Krahe hooks the top rope once again, and in a move not often seen out of The Catalyst, springboards himself up and over the ropes to grab Black by the hips and takes him down to the mat into a sunset flip pin!
One...
Two...
THR...KICK OUT!
Nelson: Only a two and a half count there for Krahe as he rolls back and uses the ropes to get to his feet...Black is up as well...AND RUSHES KRAHE!
Crumb: AND HE DROPS TO HIS BACK WHILE PULLING THE TOP ROPE DOWN!
Rose: THE CHAMPION TUMBLES RIGHT UP AND OVER TO THE CONCRETE FLOOR BELOW!
Oliver grabs the apron to try and pull himself back to his feet as Krahe passes through the ropes to stand on the edge of the ring. As the champion lifts his head Krahe comes rushing along the side of the apron and swings his leg for a punt kick, but at the last second Black pushes back and uses his hands to sweep The Catalyst's leg right out from under him. Zach smacks the apron hard, but before he can roll off, The Nightmare slips underneath him and uses incredible strength to toss him up so that he lands again against the hardest part of the ring.
Nelson: Krahe getting his spine rearranged there courtesy of the champion and is now writhing on the floor...
Crumb: Black pulling Krahe up to his feet and takes him by the wrist to SHOOT HIM RIGHT TOWARDS THE STEEL STEPS!
Rose: Oliver may have wanted a collision there, but Krahe managed to get his boot up at the last second to stop his momentum, but here comes Ollie...
Nelson: RIGHT INTO A DROP TOE HOLD FROM KRAHE THAT SENDS THE CHAMPION FACE FIRST INTO THE TOP STEP!
The fans are on their feet now as Krahe rolls away from the carnage and Oliver rolls around clutching at his face in pain. The Catalyst sneers down at Black before grabbing hold of the apron for leverage and then starts stomping away at the downed champion! The Nightmare pushes up and starts scooting away, but finds his way blocked by the steel steps, which only paints a bigger target on his chest for the unmerciful boots of the challenger. Black starts to go limp as the referee admonishes Krahe, restarting the count so that Zach can get the champion back in the ring. Instead, Krahe takes a few steps back, and then rushes forwards, looking for his famed punt kick once again.
Nelson: Oliver Black in dire straits, and NO! Oliver got out of the way and Krahe's shin and foot just connected with the steel!
Crumb: You gotta believe that would have been a knockout blow if it connected, but the champion saw it coming despite looking comatose.
Rose: That's called playing possum, and was a pretty smart tactic from the Television Champion.
Crumb: Wow! That almost sounded like a compliment, Rose.
Rose: Don't get your panties in a wad, Crumbbum, I'm not sold on Black yet.
The champion, a thin trickle of blood starting to make its way down between his eyes from the drop toe hold, manages to get to his feet and yanks Krahe up and tosses him into the ring only to follow closely behind. While Krahe grips at his injured left foot, Black takes the advantage to hook the same leg deep for a pin.
One...
Two...
THRE...KICK OUT!
Nelson: Krahe just barely got the shoulder up and it looks to me like he may very well have broken that foot!
Rose: Well, that's what happens when you go around kicking the furniture!
Crumb: Either way, Oliver looks a little pissed that he wasn't able to end it there, and now he's stalking the challenger.
Krahe gingerly tries to get onto his feet but finds putting pressure on his injured foot is absolute torture, giving Oliver the opportunity to sneak in from behind with a chop block that knocks his base right out from under him. The jarring landing has Krahe grabbing at his injured leg again, but The Nightmare doesn't give him a seconds respite, instead grabbing the injured leg to tie up in a cloverleaf, and then pushes Krahe over onto his stomach to take him to Texas!
Rose: Oh...that isn't going to feel good on that bad wheel.
Nelson: No doubt about it! Krahe is yelling out in pain as Oliver sits back on that Texas Cloverleaf, and that is not doing any favors to that injured leg or the challengers back!
Crumb: Both of which have been targets for Black just moments ago...
Torres: FIFTEEN MINUTES have elapsed in this contest, FIFTEEN MINUTES remaining...
Nelson: Well there it is folks...we are halfway through the time limit for this match and Krahe looks like he might be in prime position to give it up!
Crumb: I have to admit, it doesn't look good. He's been tied up for about thirty seconds already, and each torque that Oliver gives those legs brings a yelp out of the challenger.
Krahe starts to plant his fists into the ring and tries to push up, but Oliver has the hold cinched in so tight that there is absolutely no way to force his way out. So instead, he starts clawing at the mat, dragging him and the champion towards the ropes inch by inch. Just as he's about to grab hold of the bottom rope, Black suddenly releases the hold and spins around to lay boots to the injured leg. Zach tries to cover up, pulling himself closer and closer to the ropes so that he can sit up, but Black is relentless as he gives The Catalyst a little dose of his own medicine.
Nelson: Black looks as vicious as he has ever looked here as he stomps Krahe all the way through the bottom and middle rope and onto the apron, and finally shoves him off the side to slap the concrete below.
Crumb: The referee is admonishing Black right now, but it doesn't look like he much cares as he takes a step back to the center of the ring and calls for him to count the challenger out!
Rose: I knew it! What a dill hole! Of course he'd take the cheap way out...
Nelson: However you want to phrase it, Oliver Black has been a smart champion for his tenure, and I think this is another brilliant move.
The referee starts his count, and just when he reaches four, Krahe is already trying to get back to his feet, but his bum leg gives out and he crumples back down to the floor. At seven he gives it another attempt and this time is able to stay upright, but just as he reaches up to grab the middle rope and pull himself back into the ring, he's surprised with a baseball slide under the bottom rope by Oliver Black. The Impact shotgun blasts Krahe backwards to slam spine first into the steel barrier, a look of shock and pain etched on his face. The fans roar as The Nightmare pops back to his feet, rushes the opposite side ropes, springs back, and then leaps through the ropes like a missile for a suicide dive! Or at least he would have...if Krahe hadn't moved out of the way so that he crashes head first into the steel guard rail and folds up like an accordian.
Crumb:
WHAT CAN EVERYONE BE THINKING AS OLIVER BLACK JUST ATE THE STEEL ONCE AGAIN?!?!
Rose: Probably, "That guy is going to make some dentist very happy with all the dental work he's going to have done!"
Nelson: Krahe can barely stay on his feet, but he is somehow managing to pull the champion back to his feet...and oh my...
Rose: Crimson mask!
Nelson: That is right folks...that is not just a trickle. Oliver Black has been busted wide open thanks to that mishap with the guard rail!
Krahe leads Oliver back to the ring and tosses him in, hobbling up onto the apron, and then starts to make his way towards the corner. On one leg he starts to hop his way up the turnbuckles from the outside, and the fans reach their feet in anticipation for something they don't normally see out of The Catalyst. Once perched, it's clear just how uncertain Krahe is on the top rope, when suddenly, a bloodied Oliver Black pops up off the canvas, rushes the corner, leaps up to the second and manages to send him and Krahe both flying with an overhead Belly to Belly suplex. Both men come crashing down to the mat in a heap while the entire arena gasps, the referee even placing a hand over his heart in complete shock.
Torres: TWENTY MINUTES have elapsed in this contest, TEN MINUTES remaining...
Crumb:
WHAT CAN EVERYONE BE THINKING AS OLIVER BLACK JUST DELIVERED A BELLY TO BELLY FROM THE TOP TO ZACHARIAH KRAHE?!?!
Rose: Uh...probably, "Those dudes should get extra points on their frequent flier miles!"
Nelson: This match has been completely insane! I did not think that Zachariah Krahe could even stand, and we all thought Oliver Black was out for the count...But there is still five minutes left for a winner to be decided, and neither man can capitalize!
Indeed, both Icons are laid out flat on their backs in the center of the ring, about three feet separating the one from the other. Oliver bleeds and sucks air while Krahe brings his knee up to his chest so he can grip his injury. The referee, seeing no recourse, steps front and center and begins his count.
One...
Two...
Three...
Nelson: We say this every time something like this happens...
Four...
Five...
Nelson: But I really would hate to see this end like this.
Six...
Seven...
Rose: Yeah, count outs are lame.
Eight...
Crumb: Wait, Krahe just rolled over onto one knee...
Nine...
Nelson: So did Oliver Black...
TE...Both Icons shove up to their feet and the referee waves off the count, the roof literally coming off the place! A bloody Nightmare stares over at The Catalyst who is eyeing him from the other side of the ring, and both men nod their heads as they come barreling out to the center of the ring. (In Krahe's case it's a hobble.) Upon arriving, Black goes for a high shoot kick that Krahe deftly ducks under, and when the champion spins back around he takes a boot to the gut for his efforts that doubles him over. Zachariah moves in to grab him for a double under hook and the fans go wild at the set up for The Catalyst DDT, but before he can land it Oliver manages to get an arm loose, spins up and out of it while managing to grip Krahe by the arm, and then yanks him right into a hard forearm to the jaw that rocks him back.
Crumb:
WHAT CAN EVERYONE BE THINKING AS OLIVER BLACK JUST THWARTED THE CATALYST DDT?!?!
Rose: Probably...
Nelson: "Oliver Black really is the champion that he says he is!"
Rose:
HEY! GET YOUR OWN GIMMICK!
Oliver, still maintaining control of that arm, shoots Krahe towards the ropes, and the one legged Catalyst springs back only for Oliver to rush out to meet him with a step up where he tries to complete a shining wizard. Krahe, however, manages to get his hand up under Oliver's thigh, and uses tremendous strength to push him up and over before his knee can connect so that he lands safely behind him. Just as Oliver spins around to face his opponent, he's clipped right under the jaw by The Catalyst's Busaiku Knee!
Nelson:
GOODNESS GRACIOUS! BLACK HIT THE CANVAS OUT COLD!
Crumb: And that was after missing
We Are The Witches
!
Rose: Guys...pay attention....Krahe just fell on top of Ollie for the cover!
One...
Two...
THR...KICK OUT!
Torres: TWENTY-FIVE MINUTES have elapsed in this contest, FIVE MINUTES remaining...
Nelson: Folks, this contest continues, but at what cost to both Icons?
Crumb: I don't know, but five minutes isn't very long to decide that!
Rose: It's plenty of time if these guys will stop bleeding and sweating all over each other, and get down to the nitty gritty.
Krahe looks wary as he gingerly gets onto his bad wheel and pulls Black up along with him. He holds onto the man's hand and pushes him out away from him only to pull him back in and go for a short arm clothesline which The Nightmare somehow ducks. This breaks Krahe's hold on his wrist, and when The Catalyst spins back around it's just in time to catch a step up shining wizard that caves his face in and sends him crashing to the mat.
Crumb:
WE ARE THE WITCHES
!
Rose: No we aren't! We are the Stooges!
Nelson: Rose Marie, he is talking about Oliver Black's signature move, which may just allow him to retain his title right here with this pin!
One...
Two...
THRE...KICK OUT!
Nelson: Goodness gracious! That was within a nanosecond of a pin and Black looks devastated that it did not get the job done.
Crumb: He's just as shocked as the rest of us to be honest!
Rose: Now what's Oliver doing?
Torres: TWENTY-EIGHT MINUTES have elapsed in this contest, TWO MINUTES remaining...
Black manages to get Krahe up onto his feet, but the process takes some time considering what both men have been through. When Oliver tries to go for his single knee facebreaker, Darkness Falling, everyone is surprised when Krahe knocks The Nightmare away from only to stumble over the ropes where he lands so that his chest is draped across the top. Ever the opportunist, Black rushes in from behind with a waistlock that pushes Krahe against the ropes for spring, allowing him to drag him back into a rolling pin!
One...
Two...
THRE...KICK OUT!
Nelson: Both Icons are struggling up to their feet, but the champion is up first and rushes in...RIGHT INTO A SMALL PACKAGE!
One...
Two...
THRE...KICK OUT!
Crumb: Krahe just stumbled up to his feet and here he comes, but OLIVER WITH A LEAP PAST KRAHE TO HOOK HIM THROUGH THE LEGS AND DRAG HIM DOWN INTO A SCHOOLBOY PIN!
One...
Two...
THRE...KICK OUT!
Torres: TWENTY-NINE MINUTES have elapsed in this contest, ONE MINUTE remaining...
Rose: That means we've got about 58 seconds to decide this thing, and I don't think they're going to do it.
Nelson: I guess that means that Oliver Black will remain our Television Champion!
Krahe and Black come up, both tired and sucking wind, but when the two men lock eyes they realize theirs time for one more flourish. Krahe moves to the right while Black jukes to the left, both men sidestepping each other without really being able to get a solid hold. As a timer appears on the big screen above the stage starting at thirty seconds and ticking down, Krahe moves in for another Busaiku Knee which Oliver ducks. Krahe spins around and Oliver leaps up to try for another
Darkness Falling
, but Zach manages to shove the champion out and away from him so that instead of being driven down onto his knee, it's Black who strikes the mat spine first. Oliver quickly scoots and spins up to his feet but is surprised to find a boot buried in his midsection to double him over, a double underhook of his arms, and the sudden snapping motion of a DDT!
Nelson:
OH MY GOODNESS!!
Crumb:
CATALYST DDT!!
Rose: And with only six seconds to spare....there's the hook of the leg!
One...
Two...
THREE!!
The fans explode as Krahe falls off of Oliver Black and stares up at the lights, realizing that he's just undergone a war while the referee calls for the bell and tells the particulars to the ring announcer.
Torres: And the winner of this match via pinfall and THE NEW IPW TELEVISION CHAMPION....THE CATALYST, ZACHARIAH KRAHHEEEE!!!!
Nelson: I still cannot believe it is over! Krahe has ended the eight month long reign of The Nightmare!
Crumb: What in the world does this mean for the landscape of IPW? The BombTrax are parading those fake IPW Tag Team Championships around, but they've also done a lot of damage and are responsible for our Heavyweight Title picture being what it is. We all saw what Munin did to Astrid Samson here tonight, which was tame in comparison to some of the things she visited on the woman a few shows ago. And now…
NOW
...the fourth member of this unit, Zachariah Krahe, is the new Television Champion!
Rose: Crumbbum, I may think these folks are a bunch of asshats, but tonight they just cemented themselves into IPW history!
Oliver Black slowly rolls for the bottom rope, still gripping the top of his head, and none can be sure if it's because of the DDT or because of disbelief. The referee hands the championship to Zachariah Krahe, who has made it to his knees, and he nods while holding the belt out in front of him. He pushes up to his feet and looks out at the mixed reaction of the crowd and thrusts the title over his head before tossing it casually over his shoulder. When he looks up at the ramp a furious Oliver Black is shooting him a glance that would give normal people nightmares, but Krahe just shrugs and pats the championship on his shoulder.
Nelson: From everything we have seen out of Oliver Black over the past eight months, I do not think he is going to take this loss lying down. I predict we could be seeing a rematch real soon.
Crumb: Or maybe he'll find himself in the Heavyweight Championship Tournament and he can elevate that title again to the same echelon he did the Television?
Rose: Or maybe you two could shut up for a minute, cause I'm getting word from the back that Jason Dave and Scott Wilson are heading back to Tap's office, and they are
PISSED!
Nelson: Well what are we waiting for, get a camera back there....
The scene cuts backstage to the familiar office of the General Manager, Tapioca Joe, who sits behind his desk listening to someone off screen. As the camera pans back it picks up The BombTrax, Press leaning against the wall off to the side and Youth sitting on the corner of Tap's desk. The men have their IPW Tag Team Championships thrown over their shoulders, and Youth is finishing up with a story.
Youth: So you see, that's when she said that it's not incest if your mom marries your dad's brother after he passes. That damn Brianna Rissi is a gem, isn't she?
Youth flashes Tap a Cheshire grin, and the grizzled wrestler cocks a bushy eyebrow in his direction, not exactly finding the amusement. To be fair, Press looks fairly bored by the story as well, admiring some of Tap's photos on a nearby filing cabinet.
Tap: And what does any of that have to do with making the IPW Tag Team Championships official?
Just then the door to the office bursts open and Jason Dave and Scott Wilson spill into the room. Upon seeing The BombTrax, Jason Dave's eyes go wide as saucers, and he makes a B-Line as if he's ready to start a brawl right then and there. Scott Wilson, however, manages to get a hold of his partner before anything can begin while The BombTrax put themselves behind Tap so that there is a desk and an old G.O.A.T between them and their opponents from earlier in the night.
Jason points an accusing finger at the big man, with venom in his voice.
Jason Dave: That was bullshit out there, and you know it!
Press looked on with mock insult and placed a large hand on his chest over his heart.
Press: Why...Jason, whatever do you mean?
The sarcasm in his voice causes Dave to lurch forward to take a swipe at him, and it is all that Scott can do to keep his partner from getting fined any further tonight. Finally, Jason shrugs his partner off and takes a deep breath, but his jaw is still tight when he looks from The BombTrax to Tapioca Joe.
Jason Dave: We want a damn rematch. You saw what happened out there. They cheated, just like they always do!
Press puts a hand on the back of Joe's chair and leans forward to view the veteran General Manager.
Press: Are you kidding me, Tap? These guys got disqualified and now they want another shot at our IPW Tag Team Championships.
Tap holds up a finger and shakes his head.
Tap: Unofficial IPW Tag Team Championships. They don't exist, boys, no matter how much you may threaten the ring assistants to say otherwise.
Press falls back a step deflated when Youth leans forward to chime in.
Youth: Fine, Tap, fine. They aren't the real McCoy, but while we carry them they are still obviously worth something to some of these people, and we got no problem defending them against credible opponents. So go out and find us some.
Tap sits back for a moment to think about it as Jason Dave nods his head in agreement.
Jason Dave: You've already found their opponents! Scott Wilson and Jason Dave!
Youth: Whoa, whoa, whoa! We just beat you guys and you think you're the ones to knocks us off Mount Olympus. Listen Tap, if these guys want us to slap them around again, fine, but you should make them earn it first.
Dave raises up to say something further, but Tap holds his hand up to silence him, the GM finally having had enough of the quibbling tag teams.
Tapioca Joe: Alright, here's what we're going to do. Jason, Scott, you're going to have to earn your shot to face these two again, and you're going to get the opportunity to do that at the next Chaos when Scott goes one on one with Flaming Youth. If you can win, then you have the match at Civil War Two, and whether or not these IPW Tag Team Championships are real, you'll get your shot at them. If not, then I'll find them another set of suitable opponents.
Youth: Hell yeah, wait...what?
Dave has finally fell back now from his aggressive stance, a smirk settling on his face as Wilson crosses his arms over his chest and nods to approve the decision. Meanwhile, Youth is now standing right beside Tap with his hands on his hips, shaking his head 'No'.
Youth: Come on Tap, that isn't fair. This is about tag teams, not singles competition. Let them face another duo for the honor of facing us at Civil War.
Tap: Are you afraid that you might not get the job done or something?
A slight smile tugs at the lips covered by that magnificent silver mustache as Youth is taken aback by such a statement.
Youth: C'mon, Tap! You know I can trounce this guy...but...
Youth pauses to look at Wilson who takes a step forward, his eyes penetrating the bravado.
Scott Wilson: You can say whatever you want with those loose lips of yours, but come next Chaos you aren't going to be able to cheat your way out of this one.
Press bristles a bit in the corner, having for the most part remained silent while the others had compared crotch sizes. He smirks while looking at Dave and Wilson from across the desk, knocking his head from side to side.
Press: You two want some more, then show up to Chaos and take it. It's the only way you're getting through to Civil War, and all I can say is that I wouldn't place your bets just yet.
As Press speaks, Tapioca Joe writes some notes at the top of a paper lying on his desk, and as he caps the pen he pushes the paper forward while standing up from his office chair.
Tapioca Joe: Then it sounds like we're set. When the ink dries, this one will be on the books.
And with that, Tapioca grabs his jacket and slides in front of Press and walks past Dave and Wilson, who look down at the paper satisfied. Youth watches the older wrestler go, followed by the cameraman, with an expression of surprise.
Youth: Tap, where the hell are you going?
The General Manager turns in the doorway before exiting and gives the four men a wry grin. The camera catches each of their expressions from outside of the room over his shoulder.
Tap: You four can show yourselves out after doing whatever it is you're all about to do.
With that he tips his imaginary hat and the door closes shut. A loud yell and a scuffle can be heard happening inside just before the show fades to credits.
Family Man Studios ©2020
Iconic Media LLC ©2020
The names of all Iconic Professional Wrestling televised and live programming, talent names, images, likeness, slogans and wrestling moves and all Iconic Professional Wrestling logos are trademarks which are the exclusive property of Iconic Professional Wrestling © Iconic Media LLC. All Rights Reserved. All other trademarks, logos, and copyrights are property of their respective owners.