Post by Joshua Samson, ESQ on Apr 20, 2020 11:49:41 GMT -8
REMEMBER:
The Icons of IPW are trained professionals
and their stunts should never be attempted without proper training.
PLEASE.
DON'T TRY THIS AT HOME
ICONIC PRO WRESTLING PRESENTS
IN ASSOCIATION WITH ICONIC MEDIA LLC
A NIGHT OF PROFESSIONAL WRESTLING
The show opens to a pitch black arena. The crowd murmur in confusion as the stage screen glows with an odd message.
GAZING INTO NOTHING WE MAY FINALLY SEE THE TRUTH
"My World"
by Code Orange begins to blare through the arena while the fans still look on in curiosity.
Rose: So we're just going to start Chaos off with a match? No show run down?
Crumb: I don't think this is a match. I don't see anything on my format.
Rose: What in the hell is going on, Patticake?!
At the top of the ramp, Eli Sykes appears from behind the curtain. The fans pop with excitement as Sykes makes his way down the ramp. Dressed for the occasion, he's wearing a solid black suit with a microphone in hand.
Rose: No way...no way…
Crumb: I had heard rumors but can this really be true?!
Once Sykes enters the ring, the music fades out until all you can hear are the chants from the crowd. The reception from the crowd has no effect on Eli Sykes. He shifts his eyes left to right, panning the arena. He raises the microphone to his lips and waits for the crowd to quiet down.
Sykes: "Three years…"
Rose: Wow...seems like longer…
Nelson: Quiet, Rose Marie.
Sykes: "For three years I have sat dormant, contemplating and anticipating when this day would come. Honestly, it got to the point where I never thought it actually would come. My days in EHWF brought me great success. I was the most successful EHWF Champion in the company's history. I won multiple titles, multiple awards, I had the most dominant and successful faction in the company's history. I did it all and there was nothing left for me to prove. Until now… For a while I didn't care about this world anymore. I had everything I ever wanted. My wife Hannah and our two children. Wrestling was the last thing on my mind. You people were the last thing on my mind, and they still are. I'm not here to win a popularity contest. I'm not here for you ungrateful people. I'm here to dominate. I'm here to prove that I am the very best at what I do when I step inside this ring and I'm here to hurt anyone that steps in my way of doing that. There are a lot of new faces that I am going to become acquainted with here, but there are also a lot of familiar ones. Faces like Jason Dave, Scott Wilson, Blaise, and David Gideon Smith. All people that I have opposed before. All people that know exactly what I'm about and what I'm capable of, and soon Vin Halsted will be a name I can add to the list of people that know what I am capable of."
Eli Sykes paces around the arena briefly before continuing.
Syke: "I'm going to keep this short and to the damn point. Civil War marks the first time in over three years that I have competed in a ring. Vin Halsted… You have no idea what the powers that be have put you up against. It all starts with you. Eli Sykes is here, and you bet your ass Hell will follow with."
Eli Sykes drops the mic sending a dull thud echoing through the arena as
"My World"
by Code Orange picks up where it left off. Eli Sykes steps between the ropes and hops off of the apron, heading back up the ramp and disappearing behind the curtain.
Nelson: It is official, everyone. Eli Sykes will make his return to the squared circle after a three year hiatus at Civil War Two!
Rose: Who is the Vin Halsted guy he was talking about though?
Torres: The following TRIPLE THREAT MATCH is a DEBUT MATCH scheduled for ONE FALL with a FIFTEEN MINUTE time limit!
As
"Burn"
by The Cure plays, Beck makes his way to the ring, stoic, and focused solely on his destination and desire to undergo his fight.
Nelson: The fact that we are seeing three new Icons debut in this match is exciting. I cannot wait to see what these three have in store for us.
Crumb: They've been pretty vocal on Twitter as of late so let's see if they can walk the walk since they clearly can talk. Josef Beck looks pretty serious and focused on the task at hand.
Rose: The only thing I am wondering is which one of them is going to be the first to wuss out and leave… my money's on this guy.
The lights turn down low as the anticipation builds. Quietly in the background, the sounds of
'The NeverEnding Story Theme'
by Limahl begins to build as well. Then lights fire up and fire all around before finally hitting the entrance as Kip Classic steps out. He's beautiful. His woman, manager, and overseer, Erica Bragg is right next to him, holding his hand.
Turn around
Look at what you see
In her face
The mirror of your dreams
Erica and Kip make their way down to the ring, Kip slaps hands with the fans he can reach and Erica looks on at them with a deep look of disgust on her face. Kip's all smiles as they reach the ringside area.
Reach the stars
Fly a fantasy
Dream a dream
And what you see will be
Erica looks on at Kip and applauds as he leaps up onto the ring apron and then effortlessly slings himself over the top rope into the ring. The lights come up as the music dies and Kip heads to his corner, all the while oblivious to everything but the fans and the experience of being the center of attention.
Nelson: There is a tremendous amount of confidence radiating off of Kip Classic and I think it has something to do with the lovely woman at his side.
Crumb: We have seen this before but what does he have to show us in the ring? There have been a number of Icons who exuded that confidence but couldn't get the job done when it counted.
Rose: You two are a couple of fools. Clearly these two don't belong here and would probably be more at home on Disney Channel in one of those stupid DCOM movies. I wonder if they'll bust into song and start dancing.
"Prototype"
by Viktoria Modesta plays as Brodie makes her way down to the ring.
Nelson: I do not know what to make of Brodie but it is nice to have her on the roster.
Crumb: She's definitely a lot different than the other Lady Icons in the appearance department. But they say that appearances can be deceiving. Besides, it's only what goes on in the ring that matters right?
Rose: How can you call yourself a legitimate wrestler when you look like you shop off the clearance rack at Goodwill? Looks are just another part of this business.
DING DING DING!!!
---Debut Match: Triple Threat Match: Josef Beck vs. Kip Classic vs. Brodie---
All three Icons rush into the center of the ring, looking for a knockout blow. Josef looks for
Disassociate
(buzzsaw kick) while Kip goes for
Classic Kick
(gamengiri). Brodie dives to the mat and Kip's foot crashes into Josef's leg, sending both bouncing off of each other. They crash to the mat and roll in opposite directions. Brodie dives onto Josef and hooks the leg.
One...
Two...
THR...JOSEF KICKS OUT!!
Nelson: A very close call there for Beck and a good showing in the beginning from Brodie.
Crumb: For a moment I thought that it was going to turn into one giant mess.
Rose: There's still time, Crumbbum.
Kip gets up and rushes across the ring. Brodie backdrops him over and Kip lands in a senton splash on Josef. Kip rolls to the ropes and Brodie drops into a cover on Josef.
One...
Two...
TH...KIP BREAKS IT UP!!
Kip dives over into a rolling cradle on Brodie.
One...
Two...
THR...JOSEF BREAKS UP THE CRADLE!!
Nelson: These three are giving this match everything they have! I am already loving this and I know it has just begun.
Crumb: They have a lot to prove and they're doing a good job so far of doing that.
Rose: I think the word you're looking for is overcompensation.
Kip grabs at Josef and gets taken into a cross armbreaker. Brodie rolls to the ropes and jumps up into a spinning leg drop off the second rope. Josef releases his grip and rolls out of the way allowing Brodie to land her move on Kip. Brodie covers Kip.
One...
Two...
Kip REVERSAL INTO AN INSIDE CRADLE!!!
One...
Two...
THRE...JOSEF BREAKS IT UP WITH A
DISASSOCIATE
!!!
Nelson: Goodness gracious what a shot!
Crumb: Their only saving grace is that it wasn't to the head!
Rose: Knocked them apart though!
Josef jumps on Brodie for a cover.
One...
Two...
Brodie ROLLS INTO AN INSIDE CRADLE!!!
One...
Two...
REVERSAL!
One...
Two...
REVERSAL!
One...
Two...
REVERSAL!
One...
Two...
REVERSAL!
One..
Two...Kip BREAKS IT UP!
Nelson: That was an amazing exchange between Beck and Brodie before Classic came in and broke it up.
Crumb: All of these guys want to walk out the winner and they don't have to be in the pin to lose. So it was smart of Kip to get in there at the last minute.
Rose: That reeks of desperation so bad I think we need some Febreeze.
Brodie pops up but Kip connects with the
Classic Kick
! As Brodie hits the canvas, Kip hits the
Classic Kick
on Josef. The Ketamine Kid lands next to Brodie and Kip covers both at once!
One...
Two...
THREE!!!
Torres: The winner of this match...Kip Classic!!!
Nelson: A double cover victory for Kip Classic and he shows the Iconic fans that he means business.
Crumb: I mean why not considering that the two fell next to each other.
Rose: Did he even do anything in the match? I think we need to see more before we pass judgment on this one.
There's a bit of commotion backstage as Kip Classic and Erica Bragg finally emerge as the fans still absorb the glow of the match they had just seen. Erica doesn't look pleased, but she never looks pleased, so that's not much of a surprise. Kip looks pretty good, all things considered. He's glistening.
Erica Bragg: You did really well out there tonight. I'm pleased.
She smiles as she strokes his cheek.
Kip Classic: Yeah, well, it's only going to get better from here.
From behind comes Bobby Benson. He approaches the two and he looks a bit steamed.
Bobby Benson: Phenomenal showing out there tonight Kip! Just outstanding. You keep that up and IPW won't know what hit it!
Bobby gets serious.
Bobby Benson: But next time, I'd like you to let me know when you're heading to the ring, you know, so I can help! That's what I'm here for baby!
Kip Classic: Uh, like, sorry, I didn't know you needed to come out with me. I thought Erica would be enough.
Bobby Benson: Well, that's not really how it's supposed to work.
Kip's about to speak up, but Erica interjects.
Erica Bragg: Excuse me? How is 'it' supposed to 'work' then?
Bobby Benson: Well, he's my client and I'm the one looking after him. You're just the girlfriend, am I right?
Erica Bragg: 'Just' a girlfriend? 'Just' a girlfriend? Well, maybe you're 'just' an over the hill flash in the pan with a bad mullet.
Bobby Benson: Wait, what? Kip, you'd better not be letting your girlfriend talk to me this way.
Meanwhile, Kip is off in la la land. He finally tunes in and takes a look at the two bickering over him. He smiles.
Kip Classic: I think I'm totally championship material. You're both great.
He flexes and motions his hands at his abs.
Kip Classic: These are ridiculous, aren't they?
Bobby and Erica turn their attention back to each other, looking like they're about to duke it out as the scene fades away.
~~
As Chaos returns a local California talent stood in the ring. The young Latino man bounced from foot to foot awaiting his opponent, a large wolves head dress draped over his back and shoulders. The ears of the wolf perched on top of his head, locally he went by the ring name El Lobo.
Nelson: This is a big opportunity tonight for this young upstart out of Fresno, El Lobo.
Crumb: I wouldn't get my hopes up if I were him though, tonight Oliver Black will most definitely be on the warpath!
Nelson: You are absolutely right on that, Crumb. Last Chaos broadcast saw the historic eight month Television Championship reign of Oliver Black, somewhat unexpectedly come to end! And there is no doubt that he will be looking to make a statement here tonight!
Rose: I wouldn't call it unexpected. Zachariah Krahe is no slouch!
Nelson: I am not going to dispute that. Krahe is most definitely a worthy Television Champion, but we all know Black very well, and it is safe to say he will not take a big match loss lightly!
Rose: I've known Black for years and if anything I know he is vindictive and vengeful, and Zachariah Krahe should be on his toes this evening, that's for sure!
Crumb: With the rumors swirling of the upcoming tournament to crown the new Heavyweight Champion, Oliver will no doubt want to pick up the win tonight to make sure his name lands in one of those potential brackets!
The lights in the arena go out, and the crowd pops as the pitch black twinkles with the light of cell phones. A slow melodic chime of reassembling a child's jack in the box plays through the speakers. A few lights flicker on stage, a guitar, base and drums all chime in slowly keeping beat with the creepy chimes. But then all goes silent.
NIGHTMARE!
(Now your nightmare comes to life.)
Torres: And making his way to the ring, standing at five foot ten and weighing in at 180 pounds, residing in Brooklyn, New York... He is THE NIGHTMARE...OLIVER BLACKKKK!
The fans in attendance wait anxiously for Oliver Black to pop up from the stage as he has done week after week, becoming one of the fans favorite IPW entrances. The longer they wait the more the anticipation builds, that is until the music stops and the lights in the Iconic Arena turn back on abruptly.
Crumb: What is going on here? Where is Oliver Black?
Rose: Probably having an existential crisis in the locker room.
The lights once again went out, without any buildup it transitioned right into Blacks entrance music. Once again ring announcer Torres introduces the former champion.
[NIGHTMARE!
(Now your nightmare comes to life.)
Torres: And making his way to the ring, standing at five foot ten and weighing in at 180 pounds, residing in Brooklyn, New York... He is THE NIGHTMARE...OLIVER BLACKKKK!
A few seconds pass once more, and once more the lights to the arena turn on and the music stops.
Nelson: I am sorry ladies and gentlemen, um... well the scheduled contest this evening was supposed to pit Oliver Black against newcomer El Lobo but it appears… it appears that Oliver Black is missing!
Rose: Missing or scared?
Crumb: Could this have anything to do with the cryptic tweets Black had posted following his loss to Krahe?
Nelson: Black is usually quite vocal about his opinions and his wins and losses. While it was somewhat alarming that he has not made a statement regarding his Television Championship loss I find it even more concerning that he has chosen to not show this Chaos!
Crumb: Absolutely, Oliver takes his clout in this company very seriously and it's unlikely he would allow a loss to a debuting Icon become a blemish on his near perfect record!
DING DING DING!!!
---El Lobo vs. "The Nightmare" Oliver Black---
The referee backs the confused El Lobo into the corner before he approaches the ropes closest to the entrance ramp.
One...
Two...
Nelson: It looks like upon orders from General Manager Tap, this match will go on as scheduled with or without Oliver Black!
Three...
Four...
Five..
Crumb:
WHAT CAN EVERYONE BE THINKING AS EL LOBO IS ABOUT TO GET A COUNT OUT VICTORY OVER A FORMER HEAVYWEIGHT AND TELEVISION CHAMPION IN HIS FIRST MATCH?!?!
Rose: Probably, "you can hardly count this as a victory when your opponent doesn't even show up!"
Six...
Seven...
Eight...
Nine...
TEN!!!
Torres: The winner of this match as a result of a count out… El Lobo!
Crumb: This has been an odd turn of events this evening as it appears Oliver Black has gone M.I.A. in IPW!
Nelson: Very odd indeed. I can only hope that this was intentional and not as a result of someone else's hands. Either way, keep a close eye on all of Iconic Professional Wrestling's social media as we will attempt to keep you updated on the status of the former Heavyweight and Television Champion, Oliver Black.
Suddenly the lights dim and a floodlight from the entrance kicks on brightly while smoke billows out onto the stage as
'Beat The Devil's Tattoo'
by Black Rebel Motorcycle Club hits over the PA.
Nelson: Well this is a surprise!
Rose: A handsomely pleasant one I might add!
Crumb: Preach, sister!
The roaring crowd comes to their feet when a silhouette appears in the floodlight. Zachariah Krahe steps out onto the stage, wearing a black leather biker's jacket, mussed hair, and a cigarette hanging out of his mouth. A loud mixed cheer goes up from the crowd for the new Television Champion as he sends a plume of smoke up into the rafters just before taking his first step down the ramp.
You have forsaken all the love you've taken
Sleepin' on a razor, there's nowhere left to fall
Your body's aching, every bone is breakin'
Nothin' seems to shake it, it just keeps holdin' on

Your soul is able, death is all you cradle
Sleepin' on the nails, there's nowhere left to fall
You have admired what every man desires
Everyone is king when there's no one left to pawn

There is no peace here, war is never cheap dear
Love will never meet here, it just gets sold for parts
You cannot fight it, all the world denies it
Open up your eyelids, let your demons run

I thread the needle through, you beat the devil tattoo
I thread the needle through, you beat the devil's tattoo
I thread the needle through, you beat the devil tattoo
I thread the needle through, you beat the devil's tattoo
Krahe stops at the bottom of the ramp to regard the front row to his left, then his right, letting a plume of smoke escape his lips before winking at the announcing table.
Crumb: That wink was for me!
Rose: Hardly, Crumbbum.
Krahe strolls around the ring and looks under the apron as though searching for something. Whatever it is, he obviously doesn't find it, and quickly dropping the material back into the place with a scratch to the back of the head.
Nelson: What on Earth is Krahe out here in search of?!
Finally, Krahe turns his attention to Oliver's would have been opponent, and much to El Lobo's concern, butts the cigarette out on the steel steps just before climbing them to slip through the ropes. He takes his time in sauntering to exchange words with a very perplexed referee as El Lobo paces back and forth in his corner.
Rose: What in the hell is going on, Patrick?!
Nelson: I have no idea, Rose Marie. To my knowledge Krahe is not set to make an appearance until later tonight in the main event where he defends his Television championship to a yet to be announced opponent.
Slowly the referee's confusion morphs into an odd look of bemusement before he shakes his head in reply to whatever Krahe is asking. With an oscar worthy mockery of a crestfallen expression, the Television Champion gestures towards El Lobo, which gained him a shrug from.
Nodding in understanding Krahe claps the referee on the shoulder in thanks, and then steps towards El Lobo with both hands raised to show he means no ill will. El Lobo doesn't seem to trust this; however, if his heated words and wild gesturing is any indication. Despite the other man's agitation, Krahe remains calm, offering El Lobo an almost sympathetic look.
Rose: Don't trust him, El Hobo!
Nelson: That is El Lobo, Rose Marie.
Crumb: Hehee…
Stopping a few feet away, The Television Champion leans in to loudly ask him a question that draws El Lobo up short. The man cocks his head to the side in question, before dropping his head with a slow nod.
Krahe approaches, withdrawing a cigarette from an inner coat pocket, and passing it over and lighting it while he talks. A much more relaxed El Lobo shakes his head and soon shakes his head with a look of disgust, while Krahe nods his head in understanding.
With a few more words, Krahe surveys the ring once more, before sliding back out, and strolling his way back up the ramp without a backward glance.
Crumb:
WHAT CAN EVERYONE BE THINKING AS KRAHE DISCUSSED SOMETHING WITH EL LOBO BEFORE LEAVING?!?!
Rose: Probably, " I wonder what they were talking about?!"
Nelson: We will definitely keep track of this, everyone.
The cameras cut to the backstage of the Iconic Arena. The worldwide pandemic has affected all walks of life, the backstage crew of IPW was no different. Where before we've become accustomed to seeing a bustling of life as the crew work together to make sure that the shows happen without a hitch is now down to a skeleton crew in a bid to shield as many of their workers as they could from the unneeded risk of infection.
Butterscotch Monroe, always the professional, stand with a microphone in her hand. She quickly adjusts her hair as she sees the green light atop the camera.
Monroe: A big hello from me, Iconic fans! I'm standing backstage outside of Cross Recoba's dressing room as we enter the final straight on our road to IPW's Civil War Two!
Cross Recoba steps out of the dressing room, as if on cue. He checks the tape on his knuckles and appears ready to step into the ring at a moment's notice.
Monroe: Cross, you've remained relatively quiet since the match was announced. Only speaking to the public the day after the card came out. Do you have anything you'd like to tell your opponent?
Recoba: Butterscotch, let's be clear. I might only have released one statement to the public regarding the match but you've got to admit, it covered everything it needed to. I know, my publicist agreed to this, you're expecting a scoop and don't worry, I've got something a lot better than a soundbite for you to get an IPW exclusive first look at...
Cross tails off as he spots something behind the camera. He suddenly points past the shot.
Recoba: You!...Yeah, you with the glasses. You look a family man...wife?
Some mumbling can be heard behind the camera.
Recoba: Kids?
More mumbling.
Recoba: Two? Excellent, send them my regards but why not step in front of the camera? I've got a proposition for you.
A man, roughly in his early thirties with dark hair and glasses steps into view. He holds a clipboard and has an earpiece plugged in.
Recoba: What's your name?
Man: Sean...
The man's voice manages to waver and tail off in an impressive combination.
Recoba: Well, Sean, today is your lucky day. We all appreciate the work you do for the company so we can make our money and fame here. You're a….production monkey, right?
Sean: I handle the sound, Cross…
Once more the man's voice sounds warbled but timid.
Recoba: Excellent work with getting my music ready on time.
He pats Sean on the back, Sean is less than prepared for this as he lurches forward from the impact.
Recoba: How do you fancy taking these home to the wife?
Cross motions to four boxes with the words 'PPE KIT x 40' written on them. Sean's eyes light up when he sees them.
Recoba: Just think of the relief and peace of mind you can take home to the wife and kids! They're yours, all you have to do is be just volunteer some time. Maybe a minute, maybe two - but I doubt it!
Sean mulls over the question, how can a sound engineer help someone like Cross Recoba?
Recoba: Look, it's easy. You game?
Sean nods.
Recoba: Great, ready?
Another nod. Butterscotch, who has watched this unfold seems more concerned than Sean the Sound Engineer.
Recoba: Grand…
Cross swiftly boots Sean in the midsection, doubling him over at eye level with the boxes of PPE Kits. The camera rears back as he lifts him up as if going for a piledriver but instead steps over the arms of the Sound Engineer and then wrenches back on his legs to stretch him out in a modified Standing Boston Crab.
Monroe: Cross! What is this all about?
Recoba: (Not Mic'ed Up) PUT THE MICROPHONE IN FRONT OF ME!
Cowed, Monroe does as she is instructed.
Recoba: This is Garibaldi's Guillotine! You want an exclusive, Monroe? This is an exclusive look at the hold that will put me two to zip up at Civil War Two. THIS! This is the face that Kostan will pull when he realizes he's overplayed his hand and his last chance at being relevant is being taken from him!
Sean continues to writhe and scream in agony.
Recoba: When I released that video to you all I told you that I was going to set out to embarrass and publicly humiliate Aaron Kostan. He will rue the day he ignored me...YOU DON'T IGNORE THE ICONIC PRO BOX OFFICE SMASH!
Cross drops Sean from the hold as he walks back into his locker room, slamming the door behind him. Sean is helped to his feet by several stagehands who prop him up. They try to pick up the boxes but the bottoms fall out revealing nothing but dozens of Groucho Marx masks as they tumble to the floor.
Check out the official Iconic Pro Wrestling channel
Torres: The following contest is scheduled for ONE FALL with a FIFTEEN MINUTE time limit!
"Changes"
by Lucidious strikes the PA; however the audience drowns it out with their cheers for Jason Dave! Jason walks out from behind the curtain, waving to each of the paying customers as Scott Wilson appears behind him, doing the same. A smile is drawn to his lips as he continues down the entrance ramp in black athletic trunks.
Torres: Introducing first, accompanied to the ring by Scott Wilson, standing at six foot two and weighing in at 210 pounds, he hails from Boston, Massachusetts...JASON DAVVVEEE!!!
He shakes hands with the members of the audience who paid for those premium ramp seats before sliding into the ring while Wilson walks around the ring to post up against the ring in the far corner. He poses at each of the ring posts before patiently waiting, Wilson clapping to give him encouragement.
Nelson: Last Chaos Jason Dave demanded a rematch after he and Scott Wilson's disqualification thanks to underhanded tactics by The BombTrax, but it did not sound much like Press and Youth wanted anymore of this dynamic team.
Crumb: Well they did have the false 'IPW Tag Team Champions' on the ropes. It looked like it was their ball game until Press brought that chair in the ring and Scott Wilson inadvertently hit Youth while trying to get rid of it.
Rose: Oh please...these two do-gooders got exactly what they deserved. It's just like you two to try and defend their actions when they blatantly cheated!
Nelson: Rose Marie, you cannot be serious?! That was obviously an attempt by The BombTrax to keep titles that, as of up to this point, are still unrecognized.
Rose: If they are so unrecognized, PATRICK, then why do these two goobers seem to want them so bad?
Just then the lights go dim as
"Strangle Hold"
by Ted Nugent begins to blare across the arena. Red strobe lights flicker all around the building, and finally settle on the entry way where the silhouette of Flaming Youth can be seen standing in the curtain. These words can be seen clearly up on the four screens.
YOUTH IS A MINDSET
MY FLAME IS ETERNAL
At the chorus of the song he bursts through the curtain, and spins around on the ramp-way, reaching out to the crowd who scream in mixed reaction. He comes to a teetering stop facing the ring, a coy grin on his face, as he looks back at his massive partner, Press, who merely nods his approval.
Torres: And introducing his opponent, accompanied to the ring by Press, standing at five foot ten and weighing in at 200 pounds, hailing from Las Vegas, Nevada...
There is a break as the two men at the top rope give the ring announcer an expectant look, and followed by a gulp he continues.
Torres: He is one half of the IPW Tag Team Champions, THE FLASH....FLAMING YOUUTTHHHH!!
Youth then takes off into a sprint to the ring, sliding in under the bottom rope, and popping up with his hands over his head. Dashing over to the corner farthest away from Dave, he bounds up to the second rope, scans the crowd, talking jive as the fans soak it all up. With a short hop, he spins so that he's now facing the ring and takes a seat on the top rope to stare across at Dave while Press posts up in the corner.
Crumb: I don't know about you two, but these guys are just arrogant. Look out how flippant they are about all of this.
Rose: That's called confidence, Crumbbum. I'm not surprised that you don't recognize that.
Crumb: What's that supposed to mean?
Nelson: Uh...guys, before we get into a train of conversation that will lead nowhere, the bell is about to sound!
DING DING DING!!!
---Jason Dave vs. Flaming Youth---
At the sound of the bell Youth hops down from his perch and Jason Dave looks ready as the two men step to the center of the ring, Youth sort of giving Dave a smarmy grin. He looks back over at his partner with a shrug, and Press chuckles, indicating with his hand that he should just get it over with. When Youth turns back to face Dave he's taken completely by surprise when the quote on quote, 'Good Guy', launches right into him with a hard right hand that rocks him back. Press calls out in protest, but to no avail as Dave follow up with another, and another, until Youth is pressed all the way up against the ropes. He then takes the man by the hand and shoots him off to the other side!
Nelson: Quick start by Jason Dave who steps out to the center to meet Youth as he rushes back, drops the head...and Youth leapfrogs right over him and is continuing his momentum!
Crumb: Youth off the ropes once more, and this time Dave spins around to try and take his head off with a clothesline, but this time The Flash ducks and continues on...
Rose: This guy is as quick as a hiccup as he fires off the ropes once more, and now Dave is just posting up ready to catch him whichever way he goes....
Dave does have most of his bases covered, but he's a little perturbed when Youth suddenly drops to the mat and baseball slides right between his legs! Dave spins around just as Youth pops up to his feet, and he walks right into a headlock takeover that puts him flat on his back while Youth chokes up on the hold. Dave doesn't stay down long, reaching up with his legs and tucking his calf under the man's chin, forcing him to release the hold and be pulled down to the mat into a headscissors. Youth struggles for a minute, and then performs a kip up, getting out of the hold and ending up on his feet. He spins around to try and stomp on Dave, but Jason is able to roll out of the way and regain his own vertical base, just in time to see Youth rushing at him. He sidesteps The Flash in a feat of speed all his own, and manages to cup him around the back of the head and run alongside of him, taking him all the way to the other side of the ring and clear up and over the top rope where Youth lands with a splat on the concrete.
Nelson: Youth unceremoniously ejected from the ring and Press is up on the apron arguing with the referee. I can already see that this one is not going to be fair.
Crumb: Yeah, I bet Jason Dave is glad that he has Scott Wilson in his corner. He and The Last King have been friends for quite some time.
Rose: Yeah, and what has that gotten them? Friendship is overrated.
On the outside Youth grabs the apron to pull himself up but just as he does he spies Jason Dave bounding right towards that side of the ring. His eyes go wide and he tries to back peddle but Jason dives right through the middle and top rope in a suicide maneuver that slams right into him. Both men hit the floor, but Dave is back up quickly, and he's feeling the adrenaline as the crowd cheers him on. Press drops down off the ring apron in irritation and starts making his way in that direction, but Dave jerks Youth up and tosses him back into the safety of the ring. Hopping up onto the apron himself, he grips the top rope and uses it to springboard himself up and over and drop an elbow straight down onto the back of Youth's head. Just as quickly he rolls the man over onto his back and hooks the leg for a pin!
One...
Two...
KICK OUT!
Nelson: Youth kicks out after a long two count, and now Dave is pulling him up to his feet and pushing him over into the nearby corner and, WOW!
Chop: Hard knife edge chop thunders through out the arena, and guess what time it is.
With each chop the fans cry out in delight, their chance to be apart of the action.
Crowd: Wooo! Wooo! Wooo!
Dave delivers one final chop that causes Youth to go limp in the corner, dropping down so that the top rope is the only thing keeping him on his feet. Dave takes a few steps backward to the center of the ring, signals to the crowd, and then rushes forwards, lowering his shoulder to try and spear Youth right in the corner. Unfortunately for him, the man known as The Flash appears to be playing a bit of possum, and when Jason arrives at his destination Youth flips his entire body upwards so that Dave runs right between the top and middle rope to the hard steel post beyond.
Crumb:
WHAT CAN EVERYONE BE THINKING AS JASON DAVE HAS JUST POSTED HIMSELF AGAINST THE STEEL?!?!
Rose: Probably, "Good thing that neanderthal has a thick skull or we'd be seeing scrambled eggs right about now."
Nelson: Now as Dave untangles himself from the corner, Youth drops his body back down and commits to a roll...RIGHT INTO A SUNSET FLIP PIN!
One...
Two...
KICK OUT!
Crumb: Dave able to kick out after a long two count of his own, but Youth just rolled backwards and up to his feet...Dave is getting to his knee's and OH! SHORT THRUST KICK RIGHT INTO THE SIDE OF DAVE'S SKULL SENDS HIM BACK TO THE MAT!
Youth surveys his handiwork as Dave clutches at the side of his skull, and he quickly surmises this is as good a time as any to try something reckless. He steps over to the corner they were just in and grabs the turnbuckle only to make single bound up to a perch across the top. He spins around so that he's facing his opponent, and with Dave laid out just below him, dives off with a high arching rolling senton that slams his entire body weight straight down onto Jason's center mass. Dave looks as as if the air has been driven right out of him as Youth flips around and hooks the leg deep for a cover.
One...
Two...
THR...KICK OUT!
Nelson: Jason Dave was just barely able to get the shoulder up after that one, and man...that was some impact!
Rose: No joke...it was like he was able to angle himself so that every ounce of him crashed against his opponent.
Crumb: I don't think anyone can deny The BombTrax abilities in the ring. It's more a less an ethical problem I have with them than anything.
Rose: That's why you shouldn't think so hard, Crumbbum, it'll hurt that small brain of yours.
Nelson: I think what our colleague was trying to say is if you are that talented in the ring, why do you need to resort to such underhanded tactics?
Rose: Well, duh! It's more fun that way!
As the announcers discuss the finer points of life, Youth looks down at Dave a little disappointed that wasn't enough to put the man away. He casts a glance over to Press' direction and the Big Man just shrugs while Scott Wilson slaps the mat, trying to get his partner back into this contest. Youth, figuring that Dave isn't going anywhere considering he's just clutching at his midsection in pain, steps back over to that same corner and bounds up a second time. The fans come to their feet in expectation of another death defying dive, and they aren't left wanting. As Youth signals with a boyish grin, he dives off the ropes high into the air and begins to perform multiple flips in the air for his finishing move, Eternal Youth (450 Splash), only to find nothing but canvas waiting for him when his body slams into the hard mat!
Nelson:
JASON DAVE MANAGED TO GET OUT OF THE WAY!
Crumb:
WHAT CAN EVERYONE BE THINKING AS FLAMING YOUTH CRASHES AND BURNS?!?!
Rose: Probably, "That has got to be the most cliched statement that has been made here tonight on Chaos!"
Nelson: Maybe so, but it is so accurate! Now Jason Dave is struggling to his feet, Youth is clutching at his abdomen as he slowly rises still bent over....
OH MY GOODNESS!
Crumb:
TRANSCENDENCE (front flip swinging neckbreaker) FROM JASON DAVE FOLLOWED BY A COVER!
One...
Two...
Th-
Press leaps up onto the ring apron just then tossing a bag of popcorn right at the referee's head causing a complete distraction. As the yellow puffs spill out into the ring, Dave looks up in confusion as the referee leaps up and starts berating Press who gives the man an innocent look like it was an accident.
Crumb:
ARE YOU FREAKIN' KIDDING ME!
Nelson: Afraid not! It looks like Press just saved this one for his partner and is buying him all sorts of time…
WAIT A MINUTE!
Rose:
HEY! HE CAN'T DO THAT!
Crumb:
WELL HE JUST DID!
Scott Wilson appears out of nowhere and delivers a high aimed
Wilson Kick
that strikes the Big Man right in his knee joint, and now press is rolling around on the floor clutching at his knee while the referee argues with Wilson!
Rose: Which leaves Jason Dave standing there completely distracted while Youth is rising up behind him. Good job, Scott!
Indeed, as the referee threatens to eject Wilson and Press rolls around on the ground with knee problems, Jason Dave has been taken out of his game. He starts arguing with the referee to get back into the contest, giving Youth all the time in the world to get into position behind him. It's obvious by his slanted position and the slight tremor in his leg, he's looking for his own finisher Superkick,
Slow Burn
, the minute that Dave turns back around. After a few more words with the referee, that is exactly what Jason does, and like a well oiled machine, Youth's leg leaves the mat while thrusting his body forward, foot flying towards Dave's jaw. That is...
Nelson:
DAVE CAUGHT YOUTH'S BOOT!
Crumb: He's got Youth hopping on one leg in utter shock, and is shaking his head, 'No'...
Rose: What's he about to…
OH!
Nelson: DAVE SPINS YOUTH AROUND BUT CATCHES HIM AROUND THE HEAD BEFORE HE CAN GET TURNED ALL THE WAY...
Crumb: RIGHT INTO A
NATURAL SELECTION
(Cross Rhodes)!!
Press is still clutching at his knee unable to see as Wilson spurs on Dave, who pushes Youth over and hooks the leg...
One...
Two...
Three!!
The fans erupt as Dave shoves off of Youth's prone body and allows the referee to lift his arm in victory. Scott Wilson quickly slides into the ring and joins his partner and the two men embrace, Dave nodding while the camera mic picks up, "Now we've got this!"
Torres: And the winner of this match...via pinfall….JASON DAVE!!
Youth looks dazed as he rolls towards the edge of the ring to exit and stumbles his way around to where Press has used the guardrail to get back to his feet. He is still grabbing at his knee, and the two men stare balefully up into the ring where Jason Dave and Scott Wilson continue to celebrate. Eventually the two men notice the 'IPW Tag Team Champions' as they hobble their way up the ramp towards the back, and the point and talk smack, much to the crowds delight.
Nelson: Well there you have it, folks! Jason Dave was able to put Flaming Youth away, and you know what that means, right?
Rose: Jason Dave and Scott Wilson are cheaters, and shouldn't be allowed to get away with this?
Crumb: Um...No! It means that at Civil War Two, it will be Jason Dave and Scott Wilson challenging The BombTrax for those uofficial IPW Tag Team Championships, and I for one can't wait!
Nelson: That is right! Folks, please stick around right after this break, because we have more Iconic Professional Wrestling action heading your way.
The camera zooms in on Scott Wilson and Jason Dave, each man taking a corner and hyping up the crowd.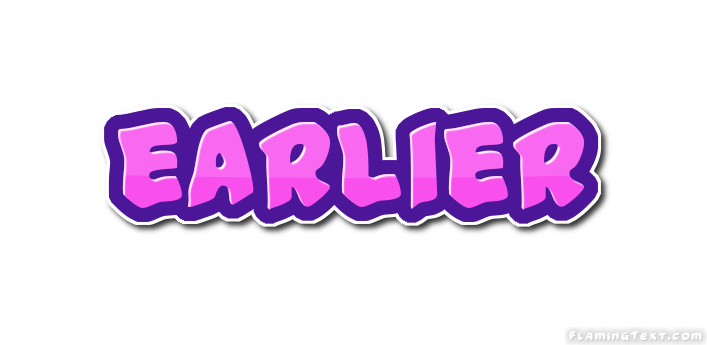 The scene fades up on a crackling fire, the only source of light in an otherwise dark outdoor area. In the glow of the fire the bearded face of Aaron Kostan emerges from the shadows.
Aaron: "Good evening ladies and gentlemen. As you can see, I am not at Chaos tonight. Seeing that I wasn't on the card, I felt it would be better to take this time to rest and relax. So I am out here under the stars, having a little bit of alone time...some time to think."
He reaches down to his left, his face slipping from view. Returning to the light in the camera's frame, he tucks his hair back behind his ear.
Aaron: "I'm not on the card tonight because I am on the card for Civil War..."
Kostan raises his hand to reveal a stack of papers in his grasp.
Aaron: "For this match with Cross Recoba. A match I didn't want."
He flips through the pages and turns them around where a mess is scrawled across the dotted line.
Aaron: "As you can clearly see."
The Artist turns it back to himself and scoffs at the absurd signature Recoba forced him to write at the last Chaos. With one final laugh he tosses it forward. The fire surges momentarily, the orange glow illuminating his entire face without a single shadow. He waits for it to die down before continuing.
Aaron: "And now I am OFF the card the Civil War…well, if that was how legal documents work. No matter what the television shows tell you, destroying a contract does not nullify it."
He nods forward, towards the fire and the disintegrating contract out of frame.
Aaron: "Especially since that one is a copy. You didn't think they'd let me have the real one did you?"
Kostan shrugs as he leans back.
Aaron: "So it's happening. The match at Civil War is happening, but let me take the time now tell you why I didn't want it to happen. See, I know how I come off by denying Cross Recoba the match he asked for. I know it's easy to throw me into one of two categories...either I think I am too good to warrant gifting him my time, or...I'm afraid of him."
Aaron reaches forward to stoke the fire, chuckling a bit as he does so.
Aaron: "But anyone who has stuck with me and calls themselves a fan of Aaron Kostan knows that I fit into neither category."
He leans back into frame.
Aaron: "I am afraid, but not for myself. I am afraid because, as Cross likes to mention so often, I have been here since IPW's inception. In my time here I have watched and/or wrestled a multitude of icons who promised to make this their domain. These were low carders, mid carders, main eventers, and even IPW Heavyweight champions who went home crying the moment things stopped going their way."
Kostan pauses for a moment. He looks off to his left as the silence gives way to the crackling fire and an owl hooting somewhere in the distance.
Aaron: "I've ended undefeated streaks and watched people who thought themselves to be gods in this world of wrestling crumble along with their fragile egos."
He strokes his beard with a hand.
Aaron: "I didn't want that for you, Cross. Drake and I already ended your undefeated streak in our tag team match a few weeks back. However, you are still undefeated in singles competition. The final nail has not been struck into the coffin. Your ego remains in tact, and that is what I wanted for you...I wanted you to keep wrestling the low carders, the mid carders, and begging for attention from champions who knew the same thing I knew...that you would go running from here the moment the referee raised their hand in victory instead of yours...like the other weak people who have walked into Iconic and then hobbled out."
There is a brief pause in his monologue.
Aaron: "It sounds friendly almost when I say that I wanted you to be here in IPW, Cross. I wanted you here filling a roster spot, helping sell some tickets, entertaining the IPW faithful because yes, I am willing to admit you are entertaining to watch. But your delusions have you flying too close to the sun."
Now The Artist reaches down again and comes back up with a new stack of papers.
Aaron: "I told you after our contract signing that I didn't ask for this match. I am reminding you again, that it is you who asked for this match at Civil War...and the only difference now is that I am willing to give it to you...only so that I can watch you pack up and go home when I end your one-on-one undefeated streak."
He flips through the pages and, bearing down on his knee, signs his name on the final page. Upon doing this, Aaron turns it around to reveal it is a copy of the contract, though with his signature instead of a kindergartner's poor artistry on the dotted line.
Aaron: "That previous contract could legally be terminated if I wished...After all, there is video evidence of me NOT signing it of my own free will. This one, however, sets it all in stone."
He throws the papers down to his left side and stares back into the fire before him.
Aaron: "At Civil War it will be The Artist versus the "Pyromaniac"...the man who set my merchandise on fire backstage, threatened to set a child on fire, and now...has set his IPW career on fire."
The scene begins to fade, or rather, Aaron leans back away from the light, his face becoming only a silhouette.
Aaron: "I, for one, look forward to watching it burn to the ground."
The scene finally fades to black.
~~
Coming April 30th 2020
---Chaos Main Event: Iconic Pro Wrestling Television Championship Match: To Be Announced vs. Krahe---
Torres: The following is the CHAOS MAIN EVENT for the IPW TELEVISION CHAMPIONSHIP!
The crowd explodes in cheers.
Torres: It is scheduled for ONE FALL with a THIRTY MINUTE time limit!
Once again standing in the ring is the young Latino man El Lobo. Fresh off his count out victory over Oliver Black, he bounced from foot to foot awaiting his opponent, a large wolf's head dress draped over his back and shoulders, the ears of the wolf perched on top of his head..
The lights dim, and a floodlight from the entrance kicks on brightly while smoke billows out onto the stage as
'Beat The Devil's Tattoo'
by Black Rebel Motorcycle Club hits over the PA. The roaring crowd comes to their feet when a silhouette appears in the floodlight. Zachariah Krahe steps out onto the stage, wearing a black leather biker's jacket, mussed hair, and a cigarette hanging out of his mouth. A loud cheer goes up from the crowd for the returning superstar as he sends a plume of smoke up into the rafters just before taking his first step down the ramp.
You have forsaken all the love you've taken
Sleepin' on a razor, there's nowhere left to fall
Your body's aching, every bone is breakin'
Nothin' seems to shake it, it just keeps holdin' on

Your soul is able, death is all you cradle
Sleepin' on the nails, there's nowhere left to fall
You have admired what every man desires
Everyone is king when there's no one left to pawn
Torres: And introducing his opponent, hailing from Hell, Michigan…weighing in at 245 pounds and standing at six foot three…he is the NEW, REIGNING, AND DEFENDING ICONIC PRO WRESTLING TELEVISION CHAMPION...he is THE CATALYST,...ZACHARIAH KRAHHHHHHHEEEEE!!!!!!!!!!!!
There is no peace here, war is never cheap dear
Love will never meet here, it just gets sold for parts
You cannot fight it, all the world denies it
Open up your eyelids, let your demons run

I thread the needle through, you beat the devil tattoo
I thread the needle through, you beat the devil's tattoo
I thread the needle through, you beat the devil tattoo
I thread the needle through, you beat the devil's tattoo
Krahe stops at the bottom of the ramp to regard the front row to his left, then his right, letting a plume of smoke escape his lips. Sniffing the air as if he could smell the electricity, his eyes narrow on his opponent, and he butts the cigarette out on the steel steps just before climbing them to slip through the ropes. He stalks over to the corner opposite his opponent, where he flops back against the turnbuckles, shooting both opponents a whimsical grin.
Crumb: So was this what Krahe was discussing with El Lobo earlier tonight?
Nelson: It would seem so, Crumb. I have received official word that El Lobo will be wrestling Krahe as Krahe's first defense of the Iconic Professional Wrestling Television Championship.
Rose: This kid has the chance of a lifetime. He better make the most of it because a no show victory will probably be the last easy thing he'll get tonight!
DING DING DING!!!
Krahe wastes no time in laying out Lobo with a swift kick. Lobo however pops back up and wipes the spit from his mouth. They lock up before Krahe shoots on Lobo, but Lobo responds with an uppercut. Krahe wobbles a bit and Lobo body slams him. Krahe gets to his feet, Lobo attempts a scoop slam but Krahe drives a knee into his face, dropping the Fresno native to the mat.
Nelson: Twice now Krahe has caught El Lobo Lobo off guard.
Rose: If he does it a third time what happens….does Beetlejuice come out?
Crumb: Hehee...
Lobo is back up at his feet and spits in frustration. He hits Krahe with a hard right and then attempts a cutter, but Krahe reverses with a hip toss. Followed by a hip toss, followed by another hip toss and finishes with a snap DDT. Krahe pulls Lobo to his feet and attempts a piledriver, Lobo reverses with a back body drop. He steps forward and taunts, feeling the momentum beginning to return. He hits Krahe with a hip toss, followed by a hip toss, followed by another hip toss and a urinagi.
Nelson: El Lobo just answered Krahe's hip toss combo with one of his own.
Rose: Yeah, I really enjoy the hip and the toss.
Crumb: Hehee...
Krahe pops up and cracks Lobo with a haymaker. His opponent doesn't drop, he eats it and answers with one of his own. They trade blows back and forth: Krahe, Lobo, Krahe, Lobo, Krahe, Lobo. Krahe wobbles first and Lobo powerbombs him. He covers.
One…
Two…
T...KICKOUT!
Lobo pounds the mat in frustration. Krahe climbs to his feet and Lobo grabs him. Krahe reverses with his busaiku knee kick into an Argentina Lock.
Crumb: This could be it?
Nelson: El Lobo is trying to fight it.
Lobo holds out and grabs the rope. The referee forces Krahe to reluctantly release the hold. He separates them, sending them back to their corners. Lobo gets up, rubbing his neck. The referee steps out from the middle and they lock up again. Lobo hits Krahe with a twisting brainbuster leaving both Icons laid motionless on the canvas, trying to catch their breath
Rose: I'm really wondering if this El Lobo is really this good or Krahe is making this kid look good to rub it in the face of the M.I.A. Oliver Black?
Crumb: That is a very good point, Rose.
Rose: Shaddup.
Krahe starts to stir first, but Lobo quickly catches up. Both Icons are back to their feet. Lobo goes for a hard right, but Krahe dodges and catches him off guard with a Columbian necktie. Krahe covers.
One…
Two…
THRE...KICK OUT!
Nelson: Now Krahe looks frustrated he was not able to put away El Lobo.
Rose: Well, I would be too.
Lobo gets up and tells Krahe to bring it. The Television Champion does. He whips Lobo into the ropes before booting him in the stomach on the rebound. Krahe then proceeds to drop Lobo on his head with
The Catalyst
(double Underhook DDT).
Crumb: It's pretty much safe to say this one is over.
Krahe covers.
One…
Two…
THREE!!!
Torres: The winner of this match AND STILL the IPW Television Champion….Krahe!
Krahe slowly rose to his feet, and then much to everyone's surprise assisted El Lobo to his feet as well. Their hands raised together for the cheers of the crowd. After a few moments a pleased, but sore El Lobo clapped Krahe on the shoulder before sliding back out of the ring.
Rose: That has to be one of the most pathetic things I have seen tonight. I never figured Krahe to be such a good sport.
Nelson: There is nothing wrong with sportsmanship amongst fellow Icons.
Crumb: Honestly it's something we need more of in IPW.
The Catalyst waited patiently as his defeated opponent left the ring, and only once he was making his way up the ramp accepted the mic being offered to him.
Krahe: I would like to take a moment to thank El Lobo for not only showing up for his match against the former Heavyweight and Television Champion of Iconic Pro Wrestling Oliver Black...Who apparently couldn't be bothered to show up for his match tonight.
He rubs a hand through his disheveled hair and glances around the ring.
Krahe: I personally haven't seen him anywhere in the building and trust me I've looked. Saw plenty of things I didn't want to see, but no Oliver Black.
He turns towards the announcing table with a slow grin and saunters over to lean on the ropes.
Krahe: Have you seen Oliver tonight, Nelson?
Nelson: I have not, Krahe.
Krahe shakes his head as if disappointed, but not surprised.
Krahe: Crumb…
Crumb looks away with a bit of a blush.
Krahe: Come on, Crumb, look at me...There we go. Have you seen Oliver Black tonight, Crumb? Have you heard of any extenuating circumstances that would cause The Nightmare Oliver Black to miss this show? I won't be angry Crumb, just tell me the truth.
Crumb: (blushing) Well...I….omigosh...ummm
Krahe's head drops down with an audible sigh, and he turns from the Stooges to look out at the audience.
Rose: What the hell? What about me?!
Krahe chuckles and turns back to flash Rose a mischievous smile.
Krahe: Rose darling, if you'd known you would have told me before I had the chance to ask Crumb because you tolerate bullsh*t even less than I do. And that's exactly what this is...bullsh*t.
An obvious edge hedges it's way into The Television Champion's voice completely at odds with the calm manner that he starts to stroll around the ring.
Krahe: I'm trying Oliver, I'm trying really hard to find the bright spot in all this to polish for you, but I'm quickly starting to feel like I'm trying to polish a turd. First, you enable Brianna Rissi to make a mockery of the very title that you carried for eight months and raised from rags of mediocrity to the richest royalty. No...no...you let her make a mockery of you and the championship, and I don't care how you try to dress it up and shine it, or what pretty frills she tries to give it. That is exactly what happened.
Rose: That's exactly what I've been saying. Both Brianna and Oliver should have been suspended after that!
Krahe: Do you have so little self worth that you can not see that for what it is? Do you truly believe that this is how a friend would treat an achievement that you had literally poured your soul into? Is that how anyone who has even the slightest amount of respect or even professional courtesy treats you? Oliver...I told myself that perhaps everything had suddenly just grown to heavy for you. That all the voices in the back had finally managed to drown out your own voice of reason. I assumed...that...Well it doesn't really matter what I assumed does it, because it has obviously made an ass out of you and me.
He chuckles at his own self-deprecation and it's a sound of feral amusement.
Krahe: This was your chance Oliver, your chance to show everybody who Oliver Black is. To show who you have become as a man. Not a man defined by titles or how long he has held them, but as the man that defined those titles...but…
He scoffs and gestures around him at the ring and the audience.
Krahe: Here we are, and where are you Oliver? No where, that I can see.
With a sigh Krahe glances at Rose once more, as if looking at her to be the voice of reason.
Krahe: I try not to judge, but what the hell is wrong with these people? We have Brianna Rissi being given a second chance and promptly giving it the middle finger on social media. Then El Lobo shows Iconic Pro Wrestling that he is able to pull through where Oliver Black comes up short? Did I get any of that wrong Rose?
He opens his mouth to say something and has to suppress a laugh at the look of excitement on Rose's face
Krahe: Give it to me straight Rose and don't hold back. If I'm wrong I want you to tell me. I'm a big boy...I can take it.
Rose: You're absolutely right!
Krahe points a finger towards the notorious commentator with raised brows in an expression that clearly says "You see."
Krahe: I'm starting to think that the match that really should've happened here tonight was Oliver Black versus Brianna Rissi for a chance at the title shot. In fact please put me on record as saying that's exactly what should happen after Civil War if Brianna doesn't win that title, before either of them get the chance at another title in this company.
He grins and his tone could even be considered misleadingly pleasant, but words are sharp and that pleasant tone gets exceedingly colder with each word. This is perhaps the most agitation that Krahe has shown since he walked through the door.
Krahe: Who am I to talk to you like this? My name is Zachariah Krahe, and the better question is who the hell do you think you are? You signed at least a standard contract stating that you would be present to fulfill the most basic aspects of your job, and you just say well screw this I don't like it. I'm not facing the person I want to face. I'm not getting the match I want. I'm not getting the title I want...What are you five? Do you think the world is based on you getting what you like? Did you think that contract was for someone to wipe your ass with it? Did nobody ever tell you that you can't eat your pudding before you eat your meat? Grow up, because right now I would rather see the man that shows up every night for his dark match than either of you near a title...any title.
He lets out a deep sigh allowing the built up tension to drain from his shoulders, and one scarred hand to massage his temple.
Krahe: Fool me once Oliver shame on you, Fool me twice shame on me...but Oliver. Unlike you I do not take being made a fool so easily. From here on out if you want my attention you'll have to earn it...Entertain me.
With those final words he hands the mic off, and rolls out of the ring to make his way back up the ramp.
Crumb:
WHAT CAN OLIVER BLACK BE THINKING AS THE IPW TELEVISION CHAMPION KRAHE HAS PUT HIM ON OFFICIAL NOTICE?!?!
Rose: Probably, "It's going to be good when and/or if they ever have a rematch!"
Nelson: Until that day comes all we can do is wait. We have had a great night of wrestling action here on Chaos! I am Patrick Nelson, and on behalf of Todd Crumb and Rose Marie, thank you and have a good night!

Family Man Studios ©2020
Iconic Media LLC ©2020
The names of all Iconic Professional Wrestling televised and live programming, talent names, images, likeness, slogans and wrestling moves and all Iconic Professional Wrestling logos are trademarks which are the exclusive property of Iconic Professional Wrestling © Iconic Media LLC. All Rights Reserved. All other trademarks, logos, and copyrights are property of their respective owners.