Post by Joshua Samson, ESQ on Feb 11, 2019 17:17:12 GMT -8
REMEMBER:
The Icons of IPW are trained professionals
and their stunts should never be attempted without proper training.
PLEASE.
DON'T TRY THIS AT HOME
ICONIC PRO WRESTLING PRESENTS
IN ASSOCIATION WITH ICONIC MEDIA LLC
A NIGHT OF PROFESSIONAL WRESTLING
Crumb:
WELCOME EVERYONE TO CHAOS "LOVE HURTS"!!
"Sad But True"
by Metallica blares as the show pans about the capacity crowd of about thousand or so people. Signs, banners, and posters are sprinkled throughout the crowd such as "Welcome Back, Aaron Kostan!", "JUSTICE FOR ASTRID!", and "#Justice4Esquire"
Nelson: Hello ladies and gentlemen!
Crumb: Happy Valentines!
Rose: Pfffttt….
Nelson: Tonight sure is going to be an interesting show especially after the events of this past week. We are going to be starting things off with a double debut match as the lovely Bliss will be taking on the tattooed "German Snow Storm" Johanna Krieger.
Crumb: Johanna has been pretty vocal over the last week or so about this match and about her opponent's lack thereof. So I'm pretty dang sure that this is going to be one interesting slobberknocker.
Rose: Johanna is looking to make Bliss a stepping stone on her path to glory here in IPW so it will be interesting to see how things are going to turn out here tonight.
Nelson: In our continued talent exchange with California Wrestling, Eddy Poe will be competing one on one with Erik Holland in what is sure to be a match for the ages.
Crumb: These two men are no strangers to one another and this is going to be their second confrontation ever. These two seem to have quite the history and whoever wins tonight will be walking out with a shot at the IPW Television Championship.
Rose: Which is going to be interesting because
ASS
trid was supposed to be the next challenger and she has apparently asked for her release from IPW. So there are two questions going forward… will she be granted her release and will she get her title shot before she leaves?
Nelson: I do not know, but I think that part of the reason why she is resigning is due in fact to the return of Micheal Graves, the man who put her on the shelf for a while. Tonight he is going to be facing Eleni Karavitis who is looking to turn things around after losing last show.
Crumb: And Micheal Graves isn't too happy about having to face her when he wanted to face Oliver Black for what he's calling "his" IPW Heavyweight Championship that he was screwed out of.
Rose: Look, if anyone can claim that they were screwed out of the IPW Heavyweight Championship it's Corey Lazarus and that's it. Micheal Graves dug his own grave by attacking
ASS
trid so brutally and now he's got to pay the price.
Nelson: And he cannot be too happy with the fact that Sedin got off with just a fine when he got suspended.
Crumb: From what I heard though it was a substantially larger fine than his.
Rose: I've also heard that Joshua Samson, Esquire had no role in her punishment that it was all our general manager, Tapioca Joe.
Nelson: Whatever the case is with that one, let us just move it along and do what we are here to do. The match that is scheduled to take place after Karavatis and Graves is singles competition between Taryn Willow and Cody Belmont.
Crumb: After getting a win last week, Cody sure is looking to keep that streak going. And what better way to send a message that he's a serious contender than getting a win over someone like Taryn Willow?
Rose: It's going to be a lot harder to defeat her than it was for him to defeat Tyke Index. This will be interesting for sure.
Nelson: In our first of two Six Icon Tag Team matches, the lethal team of Legion, Judith Albrecht and Willow Rainn will be taking on Drake Squared, Drake Jones and Drake Austin, and the man that took down Dark Karnevil's leader, Seth Owens.
Crumb: It's a battle of the sexes and it will be interesting to see which team will be coming out on top. One thing I know for sure is that Willow Rainn will be looking for some vindication on behalf of Xstatic.
Rose: Oh pfft! Rudy Judy has been having her California Wrestling cronies popping in lately and so I think that is going to hand the win to the ladies.
Nelson: The match that everyone is looking forward to is our main event where we will see six of the best that Iconic Professional Wrestling has to offer duke it out. But will Astrid Sedin show up for her team… especially when she has put the blame on Brianna Rissi?
Crumb: I read that blog post and honestly, I think that part was said out of anger.
Rose: Oh
ASS
trid deserved it because she needed to be knocked down a few pegs. And I have faith that Corey and Brianna would be able to pick up her slack.
Nelson: If Sedin does show up, that gives them the upperhand because Rissi and Sedin are undefeated when teaming up together and they are both looking to shut up the people of the other team.
Crumb: Except for Aaron Kostan. You know, I actually forgot he was even a part of this company. Like, what happened to him after Oliver Black defeated him for the title?
Rose: I don't know, and I don't care. But I think that his team is going to have the edge because they have two champions and a former champion.
Nelson: Well I have just been informed that the official word from General Manager Tapioca Joe's office that this match is going to be elimination style!
Crumb: Ooh, that makes things even more exciting!
Rose: And now that we know this information, things aren't going to be as predictable as we think. We're going to have to wait and see what happens now.
Nelson: Without further delay, let us get right into the wrestling action of Chaos "Love Hurts"!
Torres: The following DEBUT MATCH is scheduled for ONE FALL with a TEN MINUTE time limit!
Intro Riff of
"ex's & oh's"
cues as Purple strobe lights illuminate figure at the top of the ramp.Once the music picks up, Bliss tips her head back as the lights colour her face. She smiles wickedly before strutting down the ramp to a chorus of cheers. Once at the ring she She hops up on the apron, making a show of shaking her ass. She climbs in the ring, straddling the second rope seductively. Once in the ring she climbs the turnbuckle and holds her hands up in predetermined victory.
Nelson: Bliss making her return to professional wrestling after a period of being away to be a mother and to overall heal herself.
Rose: Pfffttt...sounds like she's running from something or someone.
♫BLOODSHOT EYES, METAL SKIN
SERPENTS TONGUE, DAGGER CLAWS
DRAGON WINGS, CROOKED HORNS
K.I.N.G♫
Johanna Krieger slowly steps out from the back with no lights around her standing in the center of the stage as a white spotlight suddenly flickers on. She holds the insides of her jacket as she moves down towards the ring. Johanna runs up and slides across the ring apron on one knee holding the middle rope before sneering at the fans. She pulls herself up and slingshots herself through the ropes into the ring before spinning to the corner where she sits down.
Crumb: This Lady Icon legits scares me!
Rose: You're legit scared of everything, Todd!
Nelson: Hehee. Crumb's fears aside, Krieger has been vocal on social media calling out nearly every Icon on the roster!
Rose: Hey, you're not here to make friends!
The referee looks at both Lady Icons to make sure they are ready for the beginning of the upcoming match. Both wrestlers nod their heads as the referee calls for the bell making the match officially underway.
DING DING DING!!
---Debut Match: Bliss vs. Johanna Krieger---
Bliss and Johanna Krieger begin to circle around the ring, the two Lady Icons waiting for an opening to appear. Bliss immediately charges and hits Johanna in the mouth with an elbow shot! She follows it up with a second as Johanna tries to regain her footing. Bliss grabs Johanna and backs her up against the ropes. She pauses for a moment before shooting Johanna across the ring. When Johanna returns on the rebound, Bliss lifts her into the air for a back body drop! Johanna stumbles over to the ropes and uses them to drag herself back up to her feet. Bliss quickly closes the gap and hits Johanna with a few chops to the chest.
Crowd: WOOO!
Bliss grabs Johanna and launches her over her head with a belly-to-belly suplex! Johanna again crawls over to the nearest corner as Bliss watches her with a smirk on her face.
Nelson: Well...I do not think this was the start that Johanna Krieger was expecting.
Crumb: Maybe not, but it
WAS
the start that Bliss needed!
Once Johanna is back up on her feet, Bliss charges and tries to hit Johanna with a European uppercut in the corner! Johanna ducks out of the way at the last second. Bliss hits the corner instead. She stumbles and tries to regain her balance. But before she can, Johanna grabs and slams Bliss to the mat with a belly-to-back suplex! Johanna quickly hooks the leg going for the pin.
One...
Two...
Th...Bliss kicks out!
Bliss pulls herself back up to her feet. Johanna quickly connects with a few right hands. The impact of the blows knocks Bliss back against the ropes. Johanna tries to shoot her across the ring, but Bliss is able to reverse the attempt. She steps toward the middle of the ring to meet Johanna on the rebound, only to have Johanna catch her by surprise with a flying forearm smash! Johanna pulls herself back up to her feet. Once Bliss is standing, Johanna charges forward and lays her out with a vicious clothesline!
Crumb: Johanna is absolutely rolling right now!
Rose: I'm going on record now by stating this Johanna is a monster and
EVERY
Icon on the roster better be paying attention to her!
Nelson: You may have a point, Rose.
Johanna shoves Bliss back against the turnbuckle and delivers a few kicks to her ribs. Bliss drops down and tries to recover. Perhaps sensing the fact that she's just created an opening for herself, Johanna charges forward to hit Bliss with grounded knee strikes! Bliss ducks out of the way and Johanna's knees hit the turnbuckle instead! She drops to the mat and tries to pull herself back up to her feet. Bliss grabs her from behind and snaps off a bridging belly-to-back suplex.
One....
Two...
TH...KICK OUT!
Bliss drags Johanna up to her feet and hits her with a series of quick elbow shots! She then spins Johanna around and hoists her into the air for a German suplex that se bridges into a pin attempt.
One...
Two...
THR...KICK OUT!
Rose: Johanna keeps on fighting!
Crumb: But Bliss is beginning to take control of this match!
Bliss grabs Johanna and calls for the fans to get louder. They oblige as Bliss drags her up to her feet. She hits Johanna in the mouth with a spinning backfist! Johanna drops down to a knee. Bliss grabs her and tries to wrestle Johanna into position for a Northern Lights suplex! Johanna spins out of Bliss' grasp, leaps into the air, and hits Bliss in the mouth with a knee strike! The impact sends Bliss stumbling around. Johanna snapmares Bliss over then plants a solid soccer kick to the back of her head! Johanna hooks the leg and goes for the cover.
One...
Two...
TH….KICK OUT!
Johanna stands near the ropes and waits for Bliss to drag herself back up to her feet. Once she is up, Johanna charges out of the corner and tries to hit Bliss in the mouth with a kick! Bliss ducks the attempt. Johanna's knee hits the mat as she tries to stagger back up to her feet. Bliss charges at Johanna and catches her with a knee strike! The impact sends Johanna stumbling over to the nearest turnbuckle. She slumps against it as a smirking Bliss picks up speed. She runs forward and tries to hit Johanna in the mouth with a bicycle kick in the corner---Johanna steps forward and trips Bliss up instead! Bliss' momentum carries her face first into the turnbuckle padding!
Nelson: I know the turnbuckles are padded, but...
Rose: Trust me, that still doesn't feel good!
Bliss slumps against the turnbuckle as Johanna Krieger takes a moment to catch her breath! Bliss tries to pull herself back up to her feet despite that but walks right into a
Skold ov Makt
(a running bicycle knee)!
Crowd: HOLY SH*T!
Johanna hooks the leg as she covers.
One
Two...
THREE!!!
Torres: The winner of this match...Johanna Krieger!!!
Nelson: This was a good back and forth match!
Crumb: Both of these Lady Icons showed that they're going to be forces to be reckoned with in IPW!
Rose: And yet, in the end...Johanna was victorious!
Check out the official Iconic Pro Wrestling channel
~~
The show fades to the backstage area, specifically the inside of the office of the Iconic Professional Wrestling Owner, Joshua Samson, Esquire. Joshua Samson, Esquire is sitting behind his desk scanning a few sheets of paper.
Samson: These numbers just don't add up. There is no way in the world we're going to be able to produce the quantity of content and still have to absorb advertisement fees. Just no way...
Stasi: Well you're not going to be able to if you chase your talent away or put out bullsh*t reports about losing faith.
Stasi Herveaux walked into the office and took a seat in front of his desk, putting her feet up and flipping her hair behind her shoulder.
Stasi: If you weren't such a piece of sh*t… maybe people would really want to work for you.
Nearly flabbergasted beyond speech, Joshua stares at the Number One Contender to the Heavyweight Championship.
Samson: Clearly you've fallen on you damn head and lost whatever sense you had left! And get you goddamn feet off my desk!
He leans forward and forcibly pushes her feet. With a smirk on her face, she put them back up.
Stasi: Like you haven't? Who removed your balls and made you less of a man? Because what I see… is a sad, scared little boy who runs when faced with a challenge. So either you don't have balls… or they're very tiny… like microscopic.
She looks dead set at him.
Stasi: Touch me again and I will leap over this desk and really make you look like a b*tch.
Samson: I don't know what the hell has gotten into you, little girl, but you have about ten seconds before I have you physically removed from this building. I don't give sh*t how close you think you are with my wife, you'll find yourself unemployed and out on your ass!
Stasi: And then I'll file a wrongful termination lawsuit. And don't you mean your estranged wife… or is it ex. I heard she left the ring behind but that's just locker room gossip. She's not even here. So your main event is shot in the ass.
Joshua glances as his Rolex on his wrist.
Samson: What's your point? You won't need to worry about the main event after this. And now you're down to five seconds…
She removed her feet… then put them back up.
Stasi: You never said I how long I had to take them off for. But I get it… you're acting like a buster bad ass because you've been found out to be nothing but a p*ss bag. You're just proving everyone right.
Shifting her body so that her feet were hanging over the arm of the chair, she tossed her head back and looked up at the ceiling.
Stasi: You wouldn't be having so many problems if you had just gotten rid of Graves. You're putting everyone's lives at risk by having a ticking time bomb on the roster. But then again, you don't really know what you're doing professional and you don't know how to handle your wife. I don't know how you think you're really able to do this. Maybe you should just stick to being a representative even though you suck at that too.
Turning her head, Stasi looked at Joshua.
Stasi: You just sit there, flashing your wealth with an overpriced watch and suit… trying to tell people you're somebody but we're all starting to see through you. I'm surprised Corey even came back. If I was him I wouldn't have.
Samson: But you see, Anastasi, you won't be given the chance to come back like Corey Lazarus has. Because unlike you, Corey Lazarus knows how to defeat a Heavyweight Champion. Sure his win may have been non-title but there is no erasing he won. Now in your disappointing case, you faced a subpar Oliver Black and was defeated...soundly. If it wasn't for Tap and his Booking Committee, you wouldn't remain as the Number One Contender.
He leans back in his chair, rocking back and forth ever so slightly.
Samson: You barely can comprehend what is going on in your life so don't even fathom what it takes to operate this company much less being an executive representative. So when you have done something worthwhile in your fledgling career that doesn't have my name attached to it then by all means you can play the Bridgette Bad Ass role.
Stasi: You're right… I can't FATHOM what it takes to run this company but considering you're supposed to be my executive representative, I can tell when a p*ss poor job has been done. One thing I know is for sure… I fully comprehend what is going on in my life right now.
She flashes her engagement ring, the light bouncing off the diamond.
Stasi: I do know that if my guy was hurting the way Astrid is… I'd be right there at his side and not running away like a little boy. You're supposed to be a man and yet… you couldn't get out of there fast enough. I get it, you've been hurt in the past but if you can't comprehend that Astrid isn't your ex, then you don't deserve someone like her. First, you reinstate the man that almost killed her. Then you let Pudding Boba Pearls take all her money. You don't see how f*cked up the situation is and so it makes me wonder why anyone would want to work for a man who doesn't care about their welfare. If you don't realize that soon… all you'll have left is that ass kisser Johanna Johanna bo bahanna banana fana for fahanna. She only debuted tonight and already her nose is a nice shade of sh*t brown.
Joshua peers at his watch again.
Samson: So is that why you've barged in here,
Little Astrid
? You meant to take up her cause and tell me about myself as a husband? I truly didn't realize how much you want to be her until just this moment. Newsflash, there is only one Astrid Rona Samson and you...are...not...her. So unless there is anything else you'd like to get off your chest, consider yourself suspended.
Stasi: She's my friend and contrary to popular belief, I do have a heart in my chest and I give a sh*t about her… unlike you apparently. But the reason why I came in here was to reaffirm to you that I do plan on upholding my previous statement about Oliver Black. I won't stop coming after him and I will f*ck him up so badly that even Micheal Graves will be shaking in his boots. It might not be right away… but it will be coming. And I will f*ck up anybody that gets in my way… you included if I have to.
Standing up, Stasi leaned forward on his desk.
Stasi: And that's not a threat… it's a promise. До Свидания!
Turning on the balls of her feet, Stasi walked towards the door and exited before Joshua could say another word.
~~
Torres: The following DEBUT MATCH is scheduled for ONE FALL with a TEN MINUTE time limit!
"Dead Wrong"
by Notorious B.I.G featuring Eminem blares through the Iconic Arena speakers as a small army of zombie minors carrying knives stands at the ready on the ramp, Eddy appears as a zombie minor. He then walks up to the ring, greeting kids wearing his face paint until he gets into the ring, stands in the center, and roars while raising his pickaxe. The zombie minors then leave and the match goes on.
Torres: On his way to the ring first hailing from Battle Creek, Michigan…. weighing in at two hundred and fifty pounds...standing at a height of six feet three inches…he is The Slasher….EDDY POOOOOOOEEEEEEEE!!!!!!!!!!!!!!!!!
Nelson: Poe is yet another wrestler appearing in Iconic Professional Wrestling as part of the talent exchange with California Wrestling.
Crumb: Aren't they the company that was rumored to have been buying out IPW?
Nelson: Yes it was, Crumb.
Rose: Thankfully it was all just rumors.
"Will you tell these fools I'm not crazy! Make them listen to me before it's too late!"
The arena suddenly goes completely pitch black.
"Listen to me. PLEASE listen. If you don't, if you won't...if you fail to understand, then the same incredible terror that's menacing me will STRIKE AT YOU!"
The driving drums and guitar of Whitechapel's instrumental called
"Death Becomes Him"
then barrel over the loudspeaker as everything explodes into a cacophony of poisonous looking green and white searchlights and strobes. The stage fills with white smoke as the fans pound the rails in time with the song. As the first riff is roared out, the spotlight finds Erik Holland throwing back the curtain and wandering out onto the stage, slowly, his head snatching around as if he doesn't understand where he's at. We see the panicked eyes, and the random grabbing and scratching at the hat and the mask. But he knows exactly where he's at.
He slowly turns around once on stage, taking it all in, and then begins to make his way down to ringside, pinballing off the fans either side of the entryway, tagging hands and allowing them to grab at him, all the while yelling about what violent things he's going to do to his opponent.
He stops at ringside, looking up at the ring before darting towards the ring steps. He crouches in front of the cheering, moshing crowd, peering at them from over the railing, almost like a curious animal before he quickly ascends the steps onto the apron. Erik moves to the middle of the apron then stops, leaning back on the ropes, taking the noise and chaos in, drinking up every second of it, reveling in the chaos. Off comes the hat, he flings that into the crowd, same with his entrance mask.
Now heading into the ring he runs the ropes a couple times, before tearing off his jacket and SLAMMING it into the middle of the mat to illicit one more big cheer from the crowd, and then launches the jacket into the corner--nearly at the referee too! Erik then stalks to the opposite corner, pacing in front of it, physically begging the match to begin.
Torres: And his opponent hailing from Silent Hill….weighing in at two hundred and eighty-one pounds…standing at a height of six feet six inches... he is Wrestling's Most Dangerous….ERIK HOLLANNNNNNNNNNDDDDDDDDDDDDDDDD!!!!!!!!!!!!!!!!!!!!!!!
Nelson: And here is Erik Holland! He is on a mission to become the most ultraviolent performer of all time!
Rose: Yeah, he has a dream. Good for him. Maybe he should start by actually learning how to wrestle first!
Crumb:
HERE WE GO!
DING DING DING!!
---Debut Match: "The Slasher" Eddie Poe vs. "Wrestling's Most Dangerous" Erik Holland---
Erik and Eddy eye each other up. They circle around each other a few times in the middle of the ring before Erik extends his hand for Eddy to shake. Eddy grins at her opponent and then takes his hand, shaking it. The crowd cheers for the show of sportsmanship, applauding the two performers.
Crumb: It's nice to see such respect between these two!
Rose: That's what everyone wants in wrestling: for the two people in the ring to get along. Bleh...
Erik Holland makes the first step forward and locks up with Eddy before transitioning into an arm wrench. Eddy holds his arm in pain before doing a front flip to counter the hold and goes for Erik, but he slides under Eddy's arm and to his back, locking in a hammerlock tight. The Slasher waits a moment before jumping up and grabbing Erik around the back of his head before coming back down in a modified snapmare, sending Holland down to the mat! When Erik swings to his feet, Eddy grabs Erik by the arm and then takes him down in an arm drag, holding Erik down on the mat. Erik rolls through and does a kip up before kicking Eddy behind his leg, knocking him down to the mat!
Crowd: OOOOHHHHHH!!!
Nelson and Crumb:
OOOHHHHHHHH!!!!
Rose:
HAHAAA!!
Eric pauses for a moment before performing a leg drop, but Poe manages to roll out of the way! Eddy hits a dropkick to Erik's chest. Erik quickly pops back up. Eddy Poe goes for another dropkick but Holland sidesteps and shoves him away! Eddy falls down to the mat and gets back up, only to be nailed with a Mafia kick from Holland! Eddy pops back up and Erik goes for a clothesline. Ducking, Eddy sprints to the other side of the ring. Erik, upon missing, also runs to the ropes and rebounds. Both Icons meet in the center of the ring and go for a dropkick at the same time, their shin pads smacking together before they hit the canvas! Erik and Eddy both get to their knees as they look at each other, both looking amused by how the beginning of this match starts.
Nelson: They both look evenly matched in this early going!
Rose: Let me know when either of them start trying to kill each other and I'll be impressed!
Crumb: Did you wake up on the wrong side of the bed today or something, Rose?!
Both Icons get to their feet. Erik locks up with Eddy again. Eric drives a knee into Poe's midsection before hoisting him up for a vertical suplex. Eddy manages to flip to his feet behind Erik before sprinting to the ropes! On the rebound, he performs a flying headscissors, sending Holland down to the mat! Holland pops back up fast and Eddy goes for a kick to his side, hitting once, twice, but Erik catches Eddy's leg with his arm!
Eddy hops on his free foot before dropping down and performing a mule kick, knocking the Wrestling's Most Dangerous back! Erik rolls through and as he stands up, Eddy jumps on top of Erik before rolling back and throwing him over in a monkey flip! However, Erik lands on his feet. When Eddy stands up, Erik hits a short right handed closed fist punch! Eddy falls to the mat holding his face.
Rose: Did you see that closed fist? That's what I'm talking about!
Crumb: Totally illegal!
Nelson: I do not believe that Holland cares.
Erik hooks the leg for the cover!
One...
T...Kick out!
Erik grabs Eddy's arm in his legs and then rolls him up in a magistral cradle!
One...
Tw...Kick out!
Holland pulls Eddy up and hits a snapmare! He rolls through and runs to the ropes before coming back in a front dropkick, sending Eddy back to the mat! Holland gets to his feet and starts to ascend the second turnbuckle. When Holland steads himself, Eddy Poe springs back to life, runs up to the second turnbuckle, and kicks Erik in the side of the head. With Erik dazed, Eddy runs up and hits a Frankensteiner, sending Erik down hard to the mat!
Nelson: These two Icons are putting on a good show for the fans here tonight. This is a real treat!
Crumb: Both of them are giving it their all and they're not really giving a fat rat's… you know what.
Rose: I'm not going to lie… this match is pretty damn entertaining and there's a few people on our roster who should be taking notes.
Eddy looks back at Erik before grabbing onto the ropes and then leaping up and bouncing off the top rope to hit a corkscrew moonsault!
Crumb: Eddy is pulling out all the tricks for this match!
Eddy covers.
One…
Two...
T...Erik kicks out!
Eddy shakes his head before pulling Erik up in a kneeling position and kicking him hard in the chest. Erik reels back and one-half of the California Wrestling Republic Champions runs to the ropes to go for a shining wizard. Holland ducks, making Eddy stagger forward! Holland pulls Eddy into a roll up, but rather than keep the pin, Erik hoists Eddy into the air and slams him down with a one arm powerbomb!
Crowd: HOLY SH*T!
Eddy pops up from the impact, only to have Erik Holland leap up and hit a stomp to his chest, sending him back down!
Nelson:
OUCH!
That looked like it caught Poe off guard there.
Crumb: Emphasis on the ouch factor because a stomp to the chest sure doesn't tickle.
Rose: That is perhaps the understatement of the century, Todd. You really need some better material.
Eddy looks out of it as he starts to get to his hands and knees. Holland runs to the ropes and comes up from Eddy's side, quickly popping off a lunging clothesline from behind, slamming Eddy Poe's face directly into the mat! Erik goes for the pin.
One...
Two...
Thr...Eddy kicks out!
Nelson: Poe is hanging in there!
Crumb: But Erik is going at him fast and hard!
Rose: I doubt Poe has much more in his repertoire that could compete with Erik Holland.
Erik wipes at his brow as he thinks about his next move. When he figures it out, he stands and scouts for Eddy as he gets up. As he does, Erik goes for a roundhouse kick, but Eddy rolls underneath the attempt! Holland turns right into an enziguri. As he begins to stand, Eddy grabs him and jumps up for a tornado DDT, but Holland throws her off! Eddy charges after Erik, who backbody drops him to the outside. Eddy barely stays on by grabbing the top rope with both hands! Holland turns and goes for an elbow. Poe ducks and throws his shoulder into Erik's midsection! Holland doubles over. Eddy hits a kick to the side of Erik's head through the ropes! Erik falls to a knee and Eddy Poe grabs onto the ropes and for a slingshot leg drop. Erik grabs hold of the top rope and yanks it hard, making Eddy lose his footing and tumble to the outside! Holland looks over at Eddy and then holds a finger up to the sky.
Nelson: We know what is going to happen here, folks!
Rose: Erik Holland is about to make terrible life decisions that looks flashy!
Holland runs to the opposite end of the ring and bounces back! He rebounds off and hits a spinning crossbody on Eddy Poe as he stands up outside of the ring!
Crowd: HOLY SH*T! HOLY SH*T!
Erik pops up and roars at the top of his lungs! He then grabs Eddy, throwing him back into the ring. Poe rolls away, trying to gather himself. As he begins to get to his hands and knees, Erik Holland flies through the air and hits a foot stomp to the back of Eddy!
Rose:
AIR HOLLAND!
Eddy lays on the mat as Holland shoves him over onto his back.
Nelson: Holland is ready to put this one away I think!
Crumb: Can Erik gain this win to even up their confrontations one to one?!
Erik grabs the top rope and propels himself to the turnbuckle!
Nelson: This is an interesting turn of events. Instead of going for the pin attempt, Holland has opted to go to the top turnbuckle, a spot the he is not known to frequent!
Erik points up at the sky before coming off for a five star splash! Before he hits, Eddy tucks his knees up! The impact makes Erik pop up takes a few paces forward on his knees, his stomach in agony! Eddy Poe looks like he is in pain as well as he struggles to get up.
When Holland is able to stand, Eddy turns him around and connects with a flurry of kicks! Eddy kicks Erik in the thighs, the sides, the stomach, nailing at least ten moves before taking a step back and going for a superkick! Erik is able to get out of the way, but the move grazes his head sending him staggering to the side before collapsing close to the ropes!
Nelson: Eddy Poe hit the superkick!
Crumb: This may be it!
Rose: Yeah, but he didn't get the whole move!
Eddy quickly scrambles over to a looking rather dazed Erik who is able to wrap his legs in the bottom rope. Eddy notices this and frantically tries to pry Erik's legs off the rope, knowing this may have be his chance at victory! Eddy fails to break it and starts to pound his fists on Erik's legs until they release the ropes! Eddy pulls Erik away from the ropes and goes for the cover, hooking the leg!
One...
Two...
Thr...Erik Holland rolls the shoulder up!
Nelson: Erik Holland was smart! He was still with it enough to get himself to the ropes and keep Eddy Poe from immediately pinning him!
Rose: I'll give this one to Erik… it was smart. Maybe the only smart thing I've ever seen him do!
Eddy Poe can't believe it, covering his painted face as he tries to collect himself to figure out how to beat Erik. Poe starts to lay stomps onto Erik's body before heading to the top rope! He steadies himself and just as he goes to perform a move, Erik Holland manages to build up the energy to throw himself at the corner to chop his leg. The Slasher leaps over Erik and rolls forward! Holland turns and Eddy go for a shoulder tackle. Erik jumps over Eddy, hooking his legs under his arms and applying a sunset flip pin! But Eddy rolls with Erik and stays atop of him, tucking both of his legs under his arms in a victory roll!
One...
Two...
Thre...Erik Holland kicks out at the last second!
Crumb:
WHAT CAN EDDY POE BE THINKING AS ERIK HOLLAND KICKS OUT AT THE LAST POSSIBLE MILLISECOND?!?!
Eddy is in disbelief as he rolls away. He ducks out to the apron and grasps onto the top rope, waiting for Erik to get to his feet! The crowd is in a frenzy as they await for what is next. Holland stands and when it looks as if he is about to turn, Eddy Poe jumps onto the top rope and springboards off, looking like he is going for a hurricanrana of sorts, but Erik doesn't turn around! Eddy barely catches himself midair and lands right in front of Holland who turns around just enough to scout a perfectly timed a Pele kick, cracking Eddy Poe right in the skull!
Nelson: How quickly the tides have turned as Holland takes control of the match from Eddy Poe.
Crumb: These two are giving each other everything they have so it is going to be a very close one.
Rose: I just want to know… what the hell is with men and wanting to wear Halloween makeup all the time?
Eddy stays standing, totally stunned for a couple moments, before collapsing over to the side! Erik lays on the mat for a couple seconds before pulling himself up. He grabs Eddy up onto his shoulders. Erik climbs to the top rope as the crowd gets louder and louder.
Rose: What is this nut about to do now?!
Erik Holland then dives off with with a top rope
Toxic Avenger
(Death Valley Driver)!
Crumb:
WHAT CAN EDDY POE BE THINKING AS HE IS HIT WITH ERIK HOLLAND'S
TOXIC AVENGER
FROM THE TOP ROPE?!?!
Rose: Probably, "my night better not end like this!"
Exhausted, Erik covers.
One...
Two...
Three!!
The referee calls for the bell as the crowd cheers loudly!
Torres: And the winner of this match…Erik Holland!
Nelson: Erik Holland did it! He managed to pull out a tough win, but enough credit cannot be given to Eddy Poe who tried his best to get the win and almost succeeded many times in this match!
Rose: As far as matches go… well, I guess I was entertained. I really thought we were going to see buckets of blood though!
Erik Holland is first to his feet as the crowd chants "That was awesome!" for the match. He celebrates in the ring before Eddy Poe is able to bring himself to his feet, holding his midsection and head. Eddy has a rather disappointed look on his face, but he looks out at the crowd cheering and smiles a little bit at their appreciation.
Crumb: This match was one for the ages. And both men look spent.
Erik walks over to him with a smile on his face. He says a few encouraging words before extending his hand, just as he did at the start of the match. Eddy shakes his hand and Erik holds their hands up in victory, much to the approval of the crowd!
Nelson: You have to love when we see such a sign of respect here in Iconic Professional Wrestling.
Rose: Whatever, Patticake. Give me bloodshed and negative feelings any day!
They take in the cheers before suddenly Eddy boots Erik in the gut and proceeds o drop him on his head with a
package piledriver
!
Nelson: Well… I guess I have to retract my previous statement.
Crumb: Eddy Poe is just bitter that he lost!
Rose:
NOW THINGS ARE INTERESTING!
Eddy rolls out of the ring to now a chorus of boos from the crowd. Erik lays semi conscious as a smirking Eddy walks up the rampway to the back. .
The scene moves from the action in the ring to the backstage area. Minx appears on the screen, humming, as she strolls down the hallway. She comes to a sudden halt, a grin appearing on her face. The camera pans out to reveal none other than the Owner Extraordinaire, Joshua Samson, Esquire. As always he is decked out in an expensive tailored made suit and his hair styled.
Minx: Well, if it isn't the boss in the flesh. You look pretty err... good, decent? For a man with trouble in paradise.
Her grin widens at the thought of the highly public issues revolving Joshua as of late. It was a topic probably following him everywhere and none of her concern, but that never stopped Minx before.
Samson: Not you too, Minxy?
Joshua feigns hurt as he clutches his chest.
Minx: As they say, you made your bed and now I reckon you have to lay in it?
She shrugs, nonchalantly. It is at this moment she unstraps her title from her waist to throw it over her shoulder. It was an act to obviously draw some attention to her shiny new toy.
Minx: I'll be doing you a favour out there, so cheer up, won't you?
Samson: Unless you're going to commit murder on a couple people I don't think you'll be able to it.
He peers at the expensive timepiece upon his wrist before giving his attention back to the two time Television Champion.
Samson: That's a nice piece of hardware you've got yourself there. Far better than that paper mache thing you were prancing around with. I never got around to saying congratulations on that epic win against Little Brother at "New Year, Who Dis?"
Minx: Yeah, such a shame. Really, but also not a surprise when your mind is distracted, when your mind is elsewhere other than honoring the woman that is single-handedly restructuring an otherwise doomed division. I think some would argue that just a mere "congratulations" or even a "thank you" may not be enough.
Samson: Oh really? What do you deem as adequate payment? Because let's not forget what I have already done to even get you to the spot you're at now, Minxy.
Minx chuckles as she shakes her head, before she clicked her tongue and changed her tone.
Minx: Must be slipping my mind. From what I remember it was myself who pinned Jessie Roberts to win this championship. I mean, the tapes don't lie, Mister Samson.
Samson: There is no denying it was you that did put in the work but if the tapes are reviewed that referee count was quite fast. And trust me it wasn't because the ref is incompetent either.
Minx: And Brianna Rissi? You sound just like everyone else.
She scowls, before mickicking her competition.
Minx:
"Oh, Minxy is undeserving. It was a simple stroke of luck. An unworthy champion."
I thought you were better than that. I really thought more of you.
Joshua chuckles.
Samson: Pump your brakes, Minxy. I never said you were undeserving nor was it a stroke of luck. But you truly have to know after you left my office before that match certain things were taken care of?
Minx: As far as I'm concerned, Mister Samson, that is in the past. As we all know, a lot has changed since then.
Samson: Yes it has, Minxy. I will no longer mention if you never do. As far as I'm concerned you are the undisputed IPW Television Champion. Also, please stop calling me Mister Samson. Joshua will do just fine.
Minx: Yeah, yeah. Whatever you say, Mister Joshua.
Minx reaches over, grabbing him ahold by the wrist and glances at his watch.
Minx: Seems like I've got to get going. Good ol' Ollie and Aaron are probably helplessly wandering around backstage without me.
Samson: Yes, being the captain of your team and all. By all means, don't be a strange to my office, Champ. Oh yes, next time you're looking for fun, or even trouble, accept my invite.
Minx: I think I'll have to run that by your angel of a wife of yours beforehand. I think I'll try to slip it in before I knock the wind of her out there. Anyway, like I said, bye for now..
Minx releases his wrist, before moving past him in pursuit of game talk with her partners for the nights six-man tag.
~~
"Hate Me Now"
by Nas featuring Puff Daddy blares throughout the Iconic Arena as the very dapper suited Joshua Samson walks out to the top of the ramp. There is an uproar of jeers throughout the crowd. Samson raises an eyebrow and chuckles upon hearing the disdain from the audience.
Crumb: It's still so weird to see Joshua as the boss!
Nelson: A lot has definitely changed over the years, Crumb, but our buddy Joshua Samson is running the show!
Samson makes his way down the rampway and enters the ring.
Samson: So, you plebs, enjoying tonight's Chaos "Love Hurts?"
Crowd: YOU SUCK! YOU SUCK!
Samson: I have been known to suck a few pretty toes, a slender neck, and some supple ti….anyway, you all are perverts that need to get off your laptops and phones watching porn.
Rose: I think he's talking about you, Todd.
Samson: But since I know none of you can do that I might as well bring up the Twitter exchange last wekk between a certain former client and myself. In case you've been to self-absorbed that former client is none other than William Ryder. I can't believe I formed my mouth to form the name of that cowardly, two faced, motherf---
The opening riff to
"Unholy"
interrupts Joshua and the crowd pops!
Rose: This can't be good!
Nelson: At least not for Samson it is not!
Joshua turns his attention to the stage just as Micheal Graves walks out from behind the curtain.
Crumb: How does the old saying go? Business is about to pick up!
Rose: You're so going to get us sued, huh?!
Graves doesn't waste any time as he marches down the ramp with purpose. His eyes are fixated on Joshua the entire time. He rolls into the ring and shoves right past Joshua to climb to the second rope on the opposite side of the ring and raise his arms. Graves hops off of the ropes and walks right up to Josh. Graves stares at him for a moment before cracking a smile and pushing on. Graves climbs up to the second rope on the other side of the ring and raises his arms again. Graves hops down once more and again walks right up to Joshua. Graves is all smiles as he just stares into Joshua's eyes in an effort to intimidate him.
Crumb:
WHAT CAN EVERYONE BE THINKING AS "THE DARK WARRIOR" MICHEAL GRAVES HAS INTERRUPTED JOSHUA SAMSON, ESQUIRE?!?!
Rose: Probably, "his reinstatement isn't going to be for long!"
The Owner Extraordinaire gulps heavily before taking a slight step back from the Dark Warrior.
Samson: What in the hell is your problem, Micheal?! Shouldn't you be back there getting ready for your match in a few?
Graves, who is still smiling, takes a step towards Joshua. He continues to stare into the bosses eyes for a moment. His true intentions still unknown. Finally, Graves leans slightly forward and speaks into the mic that Joshua is holding.
Graves: Nice to see you too boss!
Graves leans back and continues to smile oddly at Joshua.
Crumb: Maybe Micheal Graves just wanted to come out and say hi?
Nelson: Somehow I doubt that.
Rose: If what we know if this old dude, you know saying hello is going to be the furthest thing from his mind.
Samson: Again, Micheal, what are you doing out here?
Graves continues smiling as he looks out to the crowd who are on their feet in anticipation of what might happen next.
Graves: I'm just wondering if the terms of our agreement somehow slipped your mind?
Joshua takes another step back from Micheal as he fumbles for words.
Samson: I… I'm not quite sure what you're referring too. I gave you back your job just like you asked!
Graves smiles wider and chuckles at Samson's response.
Graves: Yeah, you did didn't you?
Joshua nods and says something that the microphone doesn't pick up, but whatever it is, it's accompanied by him pointing for Graves to get out of the ring.
Samson: D-d-don't you...you do anything you'll regret.
Graves wraps his arm around Joshua like they're the best of friends. He grabs Joshua's hand and raises the microphone up to him.
Graves: What, me? Nah Josh, I'm not out here to do anything that I'd regret. I just came out to ask a simple question. Now, if you don't mind…
Graves tightens his arm around Joshua and pulls him closer. Now, with the smile gone, Graves ask:
Graves: What happened to my
title shot
!?!
The husband of Astrid Sedin grimaces from the pain shooting through his upper body caused by the bearhug.
Samson: W-w-what….I can't...I can't...breathe...
Graves: When I negotiated with Tap, I made it clear that I wanted my first match back with IPW to be a shot at the title! You know, since you d*ck*d me out of becoming the first ever IPW Champion and all, I figured it was more than fair!
Samson: Y-y-y-ou're….you're...h-h-h-hurting me….
Graves: Oh?
Micheal looks Josh up head to toe, realizing just now that he may be slightly uncomfortable. "The Dark Warrior" loosens his grip, allowing the bossman to breath freely.
Graves: That better big guy?
Micheal begins mocking Joshua by patting his back.
Graves: Now, do you feel like answering the question?
Joshua embraces himself, rubbing his arms in order to bring some sort of feeling back to them.
Rose: Mister Samson doesn't negotiate with terrorists!
Crumb: Terrorists?
Rose: Yes...terrorists!
Samson: And what question was that again?
Micheal let's loosens his grip and positions himself right back in Joshua's face.
Graves: WHERE IN THE F*CK'S MY TITLE SHOT!?!
Samson: Title shot? I thought we discussed this already, Micheal?
Graves: The only thing that we discussed is that you WILL give me a shot at the title Josh! That is, unless you want me to renege on my part of our deal as well!
Samson: You know what? The hell with this ...I'm out of here!
Joshua turns to quickly escape the ring.
Graves: I wouldn't do that if I were you…
Joshua hesitates stepping through the ropes.
Graves: Cause I promise you, if you leave this ring before our business is settled, I will make it my f*ck*ng mission in life to make you a widow before the next show hits the air!
Almost as if hearing the threat against his wife gave him a renewed sense of courage, Joshua stops and turns back to Graves.
Samson: You think you scare me, Micheal? You think you're the first meathead that has threatened me? That I've had to stand toe-to-toe with?
Graves: Considering how big of an asshole you are, nah. I'm sure you deal with situations like this all the time, but… Unlike those meatheads you usually deal with, my threats aren't empty… And I think you already know that, don't you, Mr. Sedin?
Crowd: MR. SEDIN! MR. SEDIN!
Joshua looks out to the mocking crowd. He sneers before turning his attention back to Graves.
Samson: You want a championship match? You want a goddamn championship match so bad, Micheal?
Graves: You know damn well I do!
Joshua clears the few feet between them to stand nose to nose with Graves.
Samson: Then you got it!
The crowd pops at the announcement. Graves mood lightens as he takes a step back and begins to smile again.
Graves: That's all I asked for Joshy, just for you to hold up your end of our agreement.
Micheal reaches out to offer his hand to the owner. Joshua hesitates to accept it, looking at the outstretched hand.
Crumb: DON'T DO, JOSHUA! DON'T DO IT!
Samson: You must think I'm a damn fool if I'm going to shake your hand. You got what the hell you wanted...NOW GET THE HELL OUT OF MY RING!
Micheal snatches the microphone out of Joshua's hand.
Graves: Ya know, I did get what I wanted… but there's still one last issue at hand. Astrid Sedin sure did a number on me at "New Year, Who Dis?". Actually, I have to say, I was quite impressed with the little munchkin. I really didn't know that she had that in her… The problem is, I can't do anything about it can I?
Joshua mischievously smiles and shakes his head no.
Graves: Yeah yeah… contract stip can be a m*th*rf*ck*r...
Crowd: Ohhhhh!
Joshua nods his head and claps, feeling real proud of himself for adding that stipulation.
Graves: The only problem is Joshy, I REAAAALLY want to get some payback for all those c*ck shots! Now, if I can't touch Astrid without breaching the terms of my contract, what's the next best thing?
Joshua's face seems to turn white as a ghost as he realizes what Graves is implying. Joshua turns to exit the ring fast, but Graves charges in and grabs hold of the back of his pants and belt.
Graves: Not so fast Mr. Sedin… We have one more matter of business to discuss…
Graves yanks Josh back through the ropes and slings him into the corner. Joshua looks embarrassed, but that quickly fades to anger.
Rose: Micheal better be careful!
Joshua storms out of the corner towards Graves. He's yelling and waving his finger around. Graves responds by stepping in and delivering a swift kick to the groin!
Nelson and Crumb:
OWWWWW!!!!
Crowd: OOOWWWWW!!!!!
Joshua doubles over clutching his nether regions. Graves grabs him and shoves his head between his legs. Graves calls for
Grave Consequences
with a throat slitting motion. Suddenly
"Fight Music"
hits and Tapioca Joe storms out to the stage.
Tap: Whoa whoa whoa, Micheal… You need to let Mr. Samson go RIGHT NOW!
Graves glares towards the stage at Joe.
Tap: Graves, he gave you what you asked for, but if you do this, you WILL find yourself back on the bench. Do I make myself clear?!
Graves contemplates Taps warning for a moment and eventually lets go of Joshua, allowing him to fall to the mat.
Nelson: Thank goodness, for our general manager Tapioca Joe!
Crumb: If Tap wouldn't have come out I can only imagine the damage Micheal was going to render to Joshua!
EMTs hurry down to ringside to help Samson out of the ring. Graves laughs as the shows fades to a commercial.


~~
The show returns and Graves is still in the ring.
Nelson: Welcome back to Chaos "Love Hurts" everyone. With his match up next, Micheal Graves has not left the ring.
Rose: Micheal needs to be fired for attacking Mister Samson!
Crumb: Knowing Joshua he isn't going to forget this by no means.
Torres: The following match is scheduled for ONE FALL with a TEN MINUTE time limit!
Lights Go Out as Lyric's come out,
I'm hell on heels,Say what you will
I've done made the devil a deal, He made me pretty, He made me smart
And I'm going to break me a million hearts, I'm hell on heels, baby I'm comin' for you
As Spot Light As Eleni Karavitis As she flip her Hair as she turns around arms in air as she fist bumps as she makes way down to the ringside as she walks up the steps enters in under top rope as she standing her back to the Camera as she unties her robe as she drops her robe as music stops.
Nelson: Eleni Karavitis is making her way out here tonight, looking forward to showing the IPW fans that her loss last week against Taryn Willow was just a speed bump.
Crumb: The beautiful blonde from Cyprus is sure commanding the room right now as she makes her way down to the ring. And look at that smile on her face.
Rose: But I have a feeling that smile is going to be fading quickly once her opponent comes out.
DING DING DING!!
---In-Ring Return Match: Eleni Karavitis vs. "The Dark Warrior" Micheal Graves---
Graves charges at Eleni, ready to hang her out to dry with a hard clothesline! But the Lady Icon sees it coming, ducks under the attempt, and hits the Dark Warrior with a dropkick to his back, causing him to stumble forward into the ropes. Graves quickly gets up only to be greeted with a running kick to the chest! The larger opponent pulls himself from the ropes and manages to get a hold of Eleni, shooting her across the ring. He waits for her to get back and attempts to blast her with a hard right but gets a headscissors takedown for his efforts! The crowd cheers as Eleni hooks Graves' leg.
O...Graves KICKS OUT!!!
Crumb: Wow! He didn't even give anyone time to think about it!
Nelson: Micheal Graves still has a lot of energy left. Karativis' going to need a lot more than that.
Rose: What more do you want, Patrick? She hasn't let him get out the gate!
Trying to continue her momentum, Eleni gets up and runs to the ropes, rebounding to set up for some sort of running attack. Graves quickly gets up and sees the small frame of Eleni flying at him with a cross body, but is caught by the bigger Icon! Micheal Graves holds Eleni for a moment trapping her arms and legs with his massive frame. With a confident smirk, he holds her for a few seconds before quickly snapping off a spinning powerslam! Graves puts his body weight on his opponent and covers.
One...
Two...
THR..Eleni GRABS THE ROPES!!!
Graves shakes his head, realizing his mistake of pinning his opponent too close to the ropes. As if saying "Well, there's nothing to do about it now," the veteran gives a shrug to the fans and tries to drag his opponent up to her feet…but Eleni's holding onto the ropes with all her might. The ref begins to count as Graves refuses to let the smaller woman resist.
One...
Two...
Nelson: What is Graves doing? If he is not careful he is going to...
Rose: Shhhhhhh! Wait for it…
Three...
Four...
Graves lets go, holding both hands in the air, then claps both of his hands together as if he's going to work. He puts one hand on either ankle of Eleni. The referee warns Graves once again, but this time Graves tugs once, yanking his opponent off the ropes and catching her body in midair. The crowd marvels at this show of strength. Graves gets his opponent suspended in the air. He allows this for a couple seconds before attempting to launch her with a suplex, but he never gets there as Eleni gives him a desperate kick to the jaw, forcing him to stagger back and drop her on the mat. Although it wasn't what he planned, Graves sees the opportunity for a pin, but it's too late! Eleni's already rolled out of the ring.
Nelson: Well Graves surely is pushing the boundaries here tonight. It's like he wants to cause bodily harm to Eleni.
Crumb: It's like he's seeing Eleni as Astrid. And he damn near got himself disqualified. And that kick to the jaw was purely desperation.
Rose: And she saved herself by rolling out of the ring. But in all honesty she's really just delaying the inevitable.
Eleni takes a moment to catch her breath as Graves stays in the ring, motioning for his opponent to step in the ring. Eleni returns his invitation, with a slap to her ass, causing the fans to roar with approval. Graves gives a smirk and shakes his finger, obviously not impressed with her attempts to rile him up.
Nelson: Some cheekiness coming from Eleni and it seems as though the fans are loving it.
Crumb: They might be… but Micheal Graves surely is not.
Rose: You would have thought that after what happened to
ASS
trid that the people of this roster would learn not to piss him off.
As the referee begins the count, Graves motions for his opponent to once again get into the ring. Eleni quickly slides in as Graves charges, ready to catch her with a powerful right. Eleni dives and goes under his legs. As Graves continues his momentum, he bounces off the ropes, ready to get his opponent on the rebound, but Eleni has already gone to the other side of the ropes. Using this to her advantage, she springboards to get enough height to hit Graves with a hurricanrana! Eleni slowly but surely makes her way to Graves and covers.
One...
Two...
T...Graves KICKS OUT!!!
Both Icons are able to get up. Graves goes to shoot Eleni into the corner, but is reversed! Graves crashes into the corner as Eleni runs with all her strength to land
Tragic Story
(corner clothesline into a bulldog). The Dark Warrior is able to step forward and catch her. Not wasting any time or motion, Graves repositions Eleni and hits her with the
Grave Consequences
(crucifix powerbomb)!
Nelson: Holy...
Crumb:
WHAT CAN EVERYONE BE THINKING AS MICHEAL GRAVES AS HIT ELENI WITH
GRAVE CONSEQUENCES?!?!
Rose: That move is devastating and has taken out a number of Icons.
The crowd booing, Graves hooking both legs as he covers.
One...
Two...
THREE!!
Torres: Here is your winner….Micheal Graves!
Nelson: Micheal Graves picks up the win in his official ring return here on Chaos "Love Hurts".
Crumb: Did we really expect anything else? Micheal Graves is a man on a mission.
Rose: If he keeps this up… IPW may be doomed.
To say that the IPW Owner Extraordinaire was furious would be an understatement. Joshua Samson, Esquire stomps about backstage after being publicly embarrassed at the hands of "The Dark Warrior" Micheal Graves. A path is cleared by the stagehands and workers as he makes his way presumably toward his office.
Samson: Goddamn...m*th*rf*ck*r...this bitch is going to f*ck*ng pay!
Krieger: Bad night boss?
Johanna Krieger sits on an equipment case playing with her long blond hair, her legs crossed over with an arrogant smirk on her face. She pushes down to the floor and folds her arms over her chest.
Krieger: Seems like you're a little stressed. You might need some chamomile tea.
With a frown, he glances over to notice the German Snow Storm.
Samson: Who the f*ck?!
Taking her into full focus, Joshua's stance seems to soften upon realization of who she is.
Samson: Oh, Johanna...I'm surprised you're still here. Most newbies to the company beat feet immediately after their match.
She seemed to simply scoff and shake her head before folding her arms over her chest.
Krieger: I'd prefer to stick around, watch the rest of the competition. Study them, see what makes them tick. But what about you, saw what happened out there, plus the rumors of California Wrestling and IPW...and the stuff with Astrid...not having a good day are we?
The always impeccably dressed man straightens ensures the knot of his tie was straight from the reflection from a nearby metal crate.
Samson: Yes, it hasn't been my best week at all. Though I thought I squashed any uncertainty about sales rumor at the meeting I had with everyone earlier this week? There should be no fear on your part, Johanna.
Krieger: Oh I'm not scared about anything, wherever I go, whoever is in charge, whoever is put in front of me. I dominate, IPW and you will see.
She smirks and goes to walk passed him.
Samson: Wait, wait, wait, there, JoJo...I can call you JoJo, JoJo?
Krieger: I suppose…..what can I do for you?
She raised an eyebrow. Joshua smiles mischievously.
Samson: I like what I saw in your match but I think that didn't quite highlight your dominance. How would you like to do that and extract a measure of revenge for me? Of course I'll make it worth your while in the long run.
Krieger: Revenge?...well, I won't say no.
He steps closer to her in order that his words can't be heard by anyone else.
Samson: Excellent. Here's what I need done….
The scene fades to a commercial.
~~


~~
As the show returns back from commercial break, the Iconic-Tron springs to life: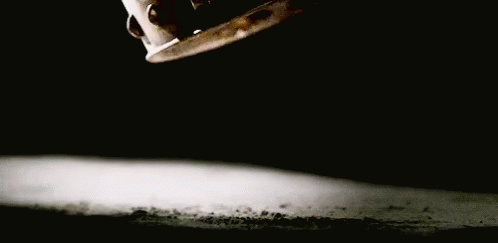 COMING SOON
As quickly as it came on the giant screen turns to black.
Crumb: What in the world is that about, guys?
Rose: I saw the same image last week on the official IPW Twitter feed. It actually got a few people's panties screwed up.
Nelson: I saw that as well, Rose. I am unsure what it is about but I am sure that all will be revealed in due time.
Torres: The following match is scheduled for ONE FALL with a TEN MINUTE time limit!
"Blood Suckers"
by Dana Fowler rocks the arena as Taryn walks out to a rain of boos rocking the arena. She stood there and proceeded to laugh to herself as the entered the ring. She stood in the middle of the ring and extended her arms out gloating in front of a stacked crowd before going to her corner and awaiting her opponent.
Rose: I'm hearing some rumors that this might be Taryn's last professional match.
Crumb: Oh really?
Rose: That's what I just said, Crumbbum. Geez!
Nelson: Rather that rumor is to be believed or not, Taryn Willow is set to have a possibly good match against this young man coming out.
"The One"
by Slaughterhouse hits the PA system with the crowd cheering very loudly, out comes Cody Belmont walking through the curtains. His eyes look around with a smirk along his lips then heads right down the ramp.. sliding into the ring and jumping up on one turnbuckle to raise his hand up high.
Crumb: I must say that Cody is one
GORGEOUS
looking man!
Rose: Simmer down, horn dog.
Nelson: Hehee...
DING DING DING!!
---Taryn Willow vs. Cody Belmont---
Suddenly Johanna Krieger comes running out from the backstage.
Nelson: What in the hell is she doing out here?
Crumb: Johanna already had her match… does she have to stick her nose in where it doesn't belong?
Rose: Looks like she really wants to make an impression on the roster.
She slides into the ring, making a bee line for Taryn Willow and dropping her mat with chop block before quickly following it up with a series of grounded headbutts. In the meantime, Cody Belmont is off in the corner, watching as the newly debuted Johanna brutally attacks Taryn Willow. Johanna seems hell bent on taking Taryn out, hitting knee strike after knee strike as both Lady Icons are still on the mat.
Nelson: This is ridiculous! Get some security out here and break these two up.
Crumb: Someone needs to get out here before things get out of hand here.
Rose: You boys are just overreacting!
Johanna doesn't show any signs of slowing down, grabbing Taryn by the hair and pulling her up to her feet. Taryn doesn't look to be in too good of shape but tries to fight back anyway with a right hand. Johanna is able to block it and whips Taryn off into the ropes, hitting
Skold ov Makt
.
Crowd: HOLY SH*T!
Taryn falls to the mat, clearly out cold. Johanna picks up her limp body, throws her over the ropes, and onto the referees who have run down to ringside in the meantime.
Nelson: Finally… someone has come out here to break things up. Maybe we will get back to normal now.
Cody musters up some courage and charges Johanna, hitting her in the back of the head with a stiff forearm. Johanna staggers forward before turning around and shoving Cody back. The two start going at it, trading blows, kicks and other attempts to get the upper hand.
Nelson: Cody Belmont is putting up a valiant effort here, trying to take Johanna Krieger down.
Crumb: But will it be enough? Look at what Johanna went and did to Taryn Willow!
Rose: I would really like a show where there isn't a post match attack. It's getting so drawn out and boring.
Nelson: Fair point but this wasn't even a match!
The referees hand Taryn Willow off to the EMTs before sliding in the ring and trying to break up Johanna and Cody as the two keep going at it. Eventually they get the two of them apart, using a few extra security guards.
Nelson: Finally there is some semblance of peace as the referees and Iconic Professional Wrestling security separate these two!
Crumb: All the Icons on the roster sure are going to have to watch their backs now!
Rose: If they don't, they could end up like Taryn Willow.
The scene opens in a backstage hallway at the Barker Hanger. At first, it seems as if nothing of note is happening, as IPW staff meanders about. Suddenly the camera pans left and "The Artist" Aaron Kostan walks into frame still carrying his bag as it appears he has just arrived.
He smiles and nods at the camera while the fans can be heard cheering in the background. However, he keeps walking right by the camera, clearly with a purpose. The camera follows as he continues until he gets to a door labeled "GM Office." Kostan knocks and waits, but gets no response. He knocks again.
Aaron: "Tap?"
He grabs for the door knob but is interrupted by one of the IPW staff.
Staff Member: "He's not there Mr. Kostan."
Aaron: "Oh...alright. Is he here yet?"
Staff Member: "Of course. He's just down the hall with Mr. Samson last I heard."
Aaron: "Awesome. Thanks!"
Staff Member: "No problem."
Aaron glances briefly behind him at the camera that's stalking him before walkdown a couple doors down and knocking again. He waits for permission before opening the door and entering.
Aaron: "Good evening Tap…"
The camera enters the room now, showing Tapioca Joe sitting in front of Joshua Samson's desk, both men seated across from each other, clearly having been previously discussing the show.
Aaron: "...and Mr. Samson."
Tap: "Glad to see you back again, Mr. Kostan."
Aaron: "It's good to be back."
An awkward silence hangs between the trio for a second, each expected the other to say something. It is the Owner Extraordinaire that breaks the silence.
Samson: Aaron...
Aaron: "Oh, right! I actually came by to say something to you Tap. Since I haven't had any time over the past month, I just wanted to see you first thing to thank you for what you did for me at Christmas Clash."
Tap: What I did? Please, son, I believe it was all you involved in the Highway to Hell match. That was definitely the greatest match IPW has had in its short history.
Aaron: "The Highway to Hell Match sure was something, and as much as I would like to forget what led up to it, and my mindset during it, and the resulting injuries that kept me out of action this past month...I have to admit it probably helped the ratings at the least."
He glances briefly at Samson behind the desk, then back to the man he is addressing.
Aaron: "But you are too modest. I am talking about the other matter, Tap. I am talking about you making sure Oliver stuck to his word."
Tap: Think nothing of it. I was simply doing my job is all, Mr. Kostan.
Samson: You two need a private room or something?
Joshua snickers as he looks at both men. Aaron gives a clearly inauthentic laugh before once again continuing his conversation with Tap.
Aaron: "And I do appreciate what you are doing around here as general manager. Trying to clean up the place. It won't work. It never does, but at least you are trying. It is refreshing to have an...adult run things."
Now Tap and Joshua exchange glances. Joshua chuckles as he shakes his head. Kostan, noticing the glance, turns to Joshua Samson.
Aaron: "No offense of course, Mr. Samson. You just have a tendency to let your personal feelings affect your business decisions. If it helps, I'm not just talking about you either. Our past employers had the same problem. That's just professional wrestling for you."
Samson: Yeah...no worries, Aaron. You're free to have your opinions about things you have no knowledge of.
Tap: Always remember, never give up the faith, Mr. Kostan. Never give up the faith.
Aaron: "Naturally. If not in the business as a whole, then at least in the few heroes it has left. Now, I believe I have a main event to get ready for, and since one of you had the brilliant idea of teaming me with the man who manipulated me for the duration of my IPW Championship reign, it may take a little longer than usual."
Joshua chuckles once again.
Tap: Never. Give. Up. The. Faith.
Aaron: "Right...of course."
He takes a step towards the door, almost bumping into the cameraman.
Aaron: "Gentlemen."
He nods at both men and steps back into the hallway, going off to prepare for his match.
~~
Torres: The following contest is a Six Icon Tag Team Match and it is scheduled for ONE FALL with a FIFTEEN MINUTE time limit!
The voice of a young child begins to ring out through the arena as it goes dark.
Despair...
You come to me…
With your poison and your misery…
Oh, Death…
You come to sting…
With your poison and your…
Mi….se….ry…..
#OOOOOOOOOOH I MISS THA' MISERY!!!!
Like a rock concert the stage explodes with pyro spark columns as Halestorm's
"Miss the Misery"
goes on a full audio assault. The lights strobe for several seconds in sync with the music as fog billows out onto the stage. It's concealment is short lived as out from this mist 'The Twisted One Who Is Many' begins to slither with wisps of fog trailing off of her as she makes a fast paced stride for the ring.
She sports black leather tights with string laced open seams exposing skin on each thigh, strapped, silver studded and capped knee high boots, fingerless gloves and a studded leather strapped bra top that is under a motorcycle jacket which itself is decorated in chains, spiked shoulders and studded arms. Legion's logo is emblazoned across the back of the jacket as well as the black and green haired wrestling murderess arrives at ringside with a running leap under the ropes and over the apron, neatly sliding to the center of the ring where she rises to a low crouch.
She shoots off a sly, sinister grin as she stands and begins head banging to her music for a moment. Legion then bursts for the nearest ring post and crouches atop of it, with that dark smile never leaving her face, even as she backflips off the top and landing on her feet, backing right up into the opposite corner where she slides down for a seat on the second turnbuckle, legs spread apart and gloved hands on the top rope as she awaits her next victim....
"Tear Away"
starts to play and the fans roar with hated for Judy Albrecht. She strides to the ring ride and telling the audience to kiss her ass. She enters the ring and awaits her opponent.
"Frankenstain"
plays as Willow walks out to a roar of boos as she didn't let that bother her as she was in a trance her body swaying around as she walks down the ramp as she gets into the ring she sits on the bottom turnbuckle as she looks up at the ceiling muttering things to herself as her theme dies down.
Nelson: All three of these Lady Icons are walking out here with a mission. And that mission is to show them that they are better than three of the men.
Crumb: The women of this company have been tearing it up and I honestly think that they will be doing that here tonight as well.
Rose: I'm not going to lie, we have some bad ass women here and they're not going to make it easy.
The opening line of
"Bad M*th*rf*ck*r"
By Machine Gun Kelly slams out through the speakers as Drake Jones steps out from the back, his ginger hair wet as he makes his way down to the ring talking trash as he looks around the ringside area. He slides up onto the ring apron and leans against the top rope before throwing his leg back and stepping into the ring.
The denim-clad Drake Austin steps out onto the stage at the snap of
'Come On Get Up'
; his eyes holding a glare that is just beneath freezing as he proceeds down the ramp, maintaining a moderate stride. Once the soles of his boots have punctured the slightly padded grounds of ringside, he pauses, panning around the burning red arena. His sights set on the steel steps and he pursuits them, ascending up he reaches the apron and enters the ring, sauntering to its core, his fists erect to the camera showcasing the writing on his knuckles which read, 'Stay Down' -- sending an ominous message to the entire locker room.
As the lights fade and the darkness falls upon the arena
"Hail To The King"
by Avenged Sevenfold starts to play as the crowd starts to cheer. The screen flashes the words "Time for a new age!" and then the Seth Owens runs out and throws up the devil horns. He puts his hand down and kneels lightly brushing his fingers over the floor before making a fist and looking up at the ring. He gets up and heads down the ramp and rolls into the ring hopping up and cracking his neck.
Nelson: Drake Jones, Drake Austin, and Seth Owens sure do look confident as they come out here… especially Owens after he took down Xstatic as "New Year, Who Dis?"
Crumb: And he's probably looking to take out another Dark Karnevil member in Willow Rainn.
Rose: Is Dark Karnevil even a thing now that Xstatic was taken out by Acrimony?!
DING DING DING!!
---Six Icon Tag Team Match: Legion, Judith Albrecht, and Willow Rainn vs. Drake Jones, "Lawless" Drake Austin, and "The New Age Prince" Seth Owens---
Jones pops up out of the corner. Legion rushes at him and he spins away from her allowing her to flash into the waiting arms of Seth and Austin. The two Icons elevate her up into a stun gun. Jones turns into Willow and catches both her and Judith for an arm drag, sending both over simultaneously. Seth and Austin move in and drop elbows in stereo on Willow and Judith while Jones watches on. Seth covers Willow, hooking the leg while Austin starts to cover Judith.
One…
Two…
T...Willow KICKS OUT!!!
Austin makes the cover.
One…
Two…
T...Judith KICKS OUT!!!
Nelson: Two very close calls there for Team Lady Icons. Both Rainn and Albrecht kicked out at the very last minute, thus saving the match for their team.
Crumb: The guys surely came out of the gate swinging and they are making sure that the ladies were caught way off guard.
Rose: What is with your weird nicknames tonight, Nelly? First Drake Squared and now Team Lady Icon… you high or something?
Seth and Austin sits each Lady Icon up and take rear chinlocks. Legion gets to her feet and Jones meets her in the corner with a forearm shot to the face. He scoops her up and gives her a body slam. Legion hits hard and Jones goes down for the cover.
One…
Two…
T...Legion KICKS OUT!!!
Jones sits Legion up and slaps on a rear chinlock of his own while Seth and Austin hold onto their chinlocks.
Nelson: Another close call there for Team Lady Icons as Legion scrapes by and gets the shoulder up just in time!
Crumb: These gals are going to have to start pulling something together soon because if this keeps going the guys are going to be walking out as the winners of this match.
Rose: Don't count the girls out too soon. They might be able to surprise us.
The Lady Icons start to force their way to their feet. Austin spins and runs Judith to the ropes. They bounce off into an O'Connor roll.
One…
Two…
T...Judith KICKS OUT!!!
Nelson: You were saying, Rose?
Crumb: That kick out by Judith was a lot closer than the last one. Seems to me that they're going to have to really dig into their bag of tricks and do something soon.
Rose: Oh hush it you two. I know damn well that these ladies have a lot more to give. But yes, I do agree that they have to do something soon if they want to have any hope of winning.
Seth takes Willow to the opposite ropes and tries for one as well but Willow manages to hook the top rope. Seth rolls back off of her, pops back to his feet, and drills her in the back with a nasty dropkick. Willow tumbles through the ropes and falls to the floor, landing in a heap on the cold thinly matted concrete. Legion and Jones get to their feet. Legion tries to elbow her way out of his headlock. Jones gives her a forearm shot to the side of the head and then looks for an O'Connor roll as well. Legion hooks the top rope and Jones rolls back. Legion hops up and snaps off a springboard spin kick to the face. Judith catches him from behind as Legion gives Austin a clothesline. Judith takes Jones down into a backslide.
One…
Two…
Thr...KICK OUT!
Nelson: Looks like things have finally turned around as Judith Albrecht takes down Drake Jones and nearly keeps him down for the three count.
Crumb: Team Lady Icons is turning the tides on the guys and one half of Drake Squared almost fell victim.
Rose: You see… that's the kind of stuff that I was talking about. You go girls!
Seth moves in and nails Legion from behind. He and Austin hook her up and give her a double powerbomb. As they try for the cover, Judith pops up and nails Seth with a dropkick that sends him tumbling through the ropes to the floor. Austin punches her in the stomach and pulls Judith down into an inside cradle.
One…
Two…
Thre...Judith KICKS OUT!!!
Judith tries to roll Austin over into a side cradle.
One…
Two…
REVERSAL!!!
One…
Two…
REVERSAL!!!
One…
Two…
REVERSAL!!!
One…
Two…
Thre...Judith KICKS OUT!!!
Nelson: This match is becoming pretty back and forth, made very evident by the repeated reversals by Judith Albrecht and Drake Austin just now.
Crumb: The girls are telling the guys that they're more than just pretty faces.
Rose: Uh… I think you mean Judith is and Legion… Willow is being quiet over there.
Jones nails Judith in the back and Austin pulls her over into an inside cradle again.
One…
Two…
Thre...Willow MAKES THE SAVE!!!
Nelson: And just in the nick of time Willow Rainn breaks up the roll up pinning predicament that almost saw Judith pinned for like...
Crumb: Well let's just say that she's been the one in the pin for the last few times. She's got more attempted pins on her than anyone else in this match.
Rose: Honestly, I'm all for Team Girl Power… but Judith is going to have to pick up the slack or tag out and let one of the others in.
Willow hits a rising European uppercut on Jones knocking him into the corner. Legion staggers up and kicks Austin as he tries to stand up. Willow moves and Jones hits her with
The Killswitch
(White Noise) in the corner! Jones slumps down into the seated position. Austin punches Legion and then moves in to punch Willow in the face. He turns to go for a clothesline on Judith but Judith ducks it. Austin moves towards the ropes and Judith and Legion knocks him over the top to the floor.
Jones staggers up and starts to stumble to the middle of the ring. Legion goes to one corner, Willow goes to the next one and Judith goes to the next one. All three climb to the top and then nod to each other as Jones reaches the center. They leap off and give him a triple missile dropkick that sends him down to the mat!
Nelson:
THAT WAS AMAZING!!
Crumb:
WHAT CAN EVERYONE BE THINKING AS ALL THREE LADY ICONS HIT DRAKE JONES WITH A TRIPLE MISSILE DROPKICK?!?!
Rose:
SEE!
This is the kind of thing that I told you these ladies can pull. There's no hope for the guys now.
Judith hooks Jones up for a figure four leglock. Seth and Austin get up and dive into the ring on opposite sides of the ring. Legion meets Seth coming with a shining wizard while Willow catches Austin with a superkick. Both Lady Icons roll out to the edge of the ring before standing up. Willow grabs the top rope while Legion goes to the top. Willow gives Austin a slingshot elbow drop while Legion comes down onto Seth with a moonsault!
Nelson: A picture perfect moonsault there from Legion onto Seth Owens! I think that might be it.
Crumb: And Judith has that figure four locked in tight as Willow hit a beautiful slingshot elbow on Drake Austin.
Rose: There's no escaping for the lads now!
Both hook a leg while Jones grimaces in Judith's figure four hold, Jones reaching for the rope.
One…
Two…
Three!!
Torres Here are your winners...Legion, Judith Albrecht, and Willow Rainn!!
Nelson:
TEAM LADY ICONS WIN!
I am going to be honest and say that match was thrilling!
Crumb: I will agree with you there. At first I didn't think they'd be able to pull it out, but they managed to turn things around and get the victory!
Rose:
I TOLD YOU! I TOLD YOU!
You guys never listen to me and this is a prime example of why you should start.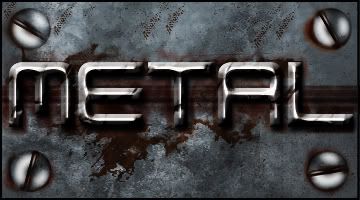 Coming to Facebook. March 2019
~~
When the scene fades in from the match before it, we see the illustrious Stasi Herveaux walking along the backstage area, a swing in her hips and a smile upon her face. It looked like she didn't have a care in the world as she dipped a spoon into what appeared to be a pudding cup before popping it into her mouth. But as she removed the biodegradable eating utensil from her mouth, she rolled her eyes as a groan can be heard.
Stasi: First I deal with one old idiot… now the other old idiot.
Walking in her direction, eye contact made between the two, is General Manager Tapioca Joe.
Tap: Stasi, a moment of your time.
Stasi: Maybe I should've picked a different pudding cup than tapioca.
Throwing it into a nearby trash can, she puts her hands on her hips, as Tap finally clears the space to bring them within close proximity.
Stasi: What do you want Pudding?
Tap: I was afraid I wasn't going to see you tonight. I thought you would have left the Iconic Arena after your "meeting" with Mr. Samson earlier.
Stasi: The thought was there but… I figured I'd be more of a thorn in his side if I stuck around a little bit. Besides, I want a front row seat when that main event of yours turns into the sh*t show we all know that it is going to.
Tap: I'm not quite sure what went on between you and him but he's highly upset, Stasi. He's so upset that I've been instructed to suspend you until further notice.
Stasi: Awe poor baby… looks like he's the little bitch boy people like Corey Lazarus have said he is. If anyone should be suspended it is him. Joshua Samson, Esquire is unfit to run this company. He's already chased away one top tier talent and now he wants to go and suspend another one because his "wittle feelwings" got hurt.
Stasi did a motion like she was rubbing at her eyes.
Stasi: I thought you had a backbone Pudding and ran this place. Looks like I was wrong.
Tap: It's his company and as such he can almost do anything he wants. We're all just his employee.
Pushing an open palm through his hair, the grizzled veteran exhales.
Tap: But I was able to get the suspension a little more defined. Instead of indefinitely it's been chopped down to one month.
Stasi: All because I spoke the truth.
Stasi shook her head.
Stasti: It's really starting to appear to me as though that dirt sheet story is right. Either that or you're both scared little boys when you're supposed to be men with a set of balls between your legs. The fact of the matter is that you need me because your Heavyweight Championship is a joke right now, being held by a man, and I use that term loosely, who would rather fight a weasel. Do you really think it is within the best interests of the company if you suspend me… someone who can save this division, save this company from the grips of the "tyrants" that run around this place.
A small chuckle escaped from her lips.
Stasi: If you were half as smart as people think you are, you'd have Joshua looked into for competency because this whole situation…
She moves her hand around in a circle motion a few times.
Stasi: ...is a clear and present example of what happens when an unstable man runs the show. He's drank so much alcohol that he's probably still drunk or is back there drinking right now. Get your show under control Pudding.
Tap: The best interest of the company isn't to suspend you indefinitely, Stasi. That is why I have got it down to just a month. Whatever you said to Mr. Samson was enough to warrant a suspension. While you might believe you're the savior of the Heavyweight division, even this company, it'll do you good to always remember that big thing called respect.
Stasi: Then where is Astrid Sedin's respect huh? If anyone was disrespected in this company it was her. The accusations that were laid against her by our esteemed leader were way, way worse than anything that I said to that fool. Where was the respect for Corey Lazarus when our esteemed leader changed his heavyweight title match to a non-title in the middle of the match without alerting either of the participants? Hell, I would even though Aaron Kostan into that because it's a slap in the face to him too… even if his title reign was lackluster.
Tap: All fair points minus Astrid. What is going on between the Samsons has nothing to do with wrestling. Are the effects being felt because of it? Sure, but that is no one's business but theirs.
Stasi: Oh he made it everyone's business when he took it to a platform as public as Twitter and then continues to talk about it with people like that new skank what's her face… oh Bliss! So yeah, until that sh*t gets under control, my suspension is invalid because he's… well let's just I got a whiff in his office earlier for something and it wasn't cubans. Maybe you should make sure he's sober and making decisions of sound mind before trying to uphold a suspension.
Tap: Again regardless of your personally thoughts and your personal connection to Astrid, their relationship has no bearing and it gives no right to barge into your boss's office. You are suspended whether you wish to deem it valid or not, Stasi.
Stasi: No bearing? The dude is making brash decisions because he's butt hurt! Whatever… I had a feeling this would happen so I bought a ticket anyway. I'll be enjoying the rest of the show from ringside… sitting right behind that goofball commentary team of yours.
Tap: You didn't have to waste your money but IPW definitely appreciates it.
He chuckles to himself.
Tap: But you're not barred from the arena. You're only suspended for a month without pay effective immediately.
Stasi: Already got paid for this show so hey… I don't care. See you next week!
Stasi starts walking off, disappearing down the hallway when suddenly from the side, a yell is heard and a figure blasts her with a right hand. It's Johanna Krieger!
Krieger: Nothing personal…
She grabs Stasi by the hair and throws her against one of the tables hitting a few more rights and stomps to beat her down. Stasi is completely blindsided and has no chance to defend herself. Johanna stands above her with a smirk on her face letting out a small laugh before crouching down and grabbing a barely conscious Stasi by the jaw, looking her right in the eyes.
Krieger: Next time...watch your mouth when talking to the boss….
She laughs again and shoves Stasi's head to the side before backing away.
Coming April 2019
~~
Torres: The following MAIN EVENT match is a SIX ICON TAG TEAM ELIMINATION MATCH scheduled for FIVE PINFALLS with a THIRTY MINUTE time limit!
As
"What You Gonna Do About It?"
by Flux Pavillon hits the P.A. System, Corey Lazarus, with his The Rightful Champion title belt over his shoulder, and Brianna Rissi emerge with a stride in their step, a smile on their faces. The duo are closely followed by Lucien Viars.
Nelson: Well it looks like the rumors are true… Astrid Sedin is not going to be participating in this match and the team of Corey Lazarus and Brianna Rissi are going to have to go about it alone.
Crumb: You have to give her some credit, she's putting her mental health first because as we saw last time, it doesn't look like she's alright.
Rose: Corey and Brianna are going to have one tough time ahead of them but honestly, I think that they'll be able to do it without the unstable variable of
ASS
trid.
The lights go dark as
"Miami Showdown"
begins to play over the speakers. A single spotlight races up the ramp to the top of the stage. There Aaron Kostan steps into the halo of light, a hood covering his head, and stretches his arms out wide. He takes a deep breath as he drinks in the crowd's cheers. For a moment, his lips move in silent prayer as he looks upward. Then, at the thirty second mark he finally drops his arms, throws back the hood, and beings to walk to the ring as the spotlight follows him. When he gets to the ring he walks calmly up the steps and, with a final scan of the crowd, he steps through the ropes.
The arena dims to complete darkness.
"Same Again"
- the Slaves begins to play and a pink center spotlight appears at the top of the middler ramp with Minx standing front and center, back turned to the crowd. With a cheeky grin she slowly spins to face the crowd, banging her head along to the music. She stares wide-eyed at the crowd who seems unsure of what to make of her. Minx looks back and forth at each side of the crowd, before laughing manically. She jumps up and down in excitement, before walking down the ramp. She walks around the ring to the side where she climbs the ring. Minx grabs hold of the rope, before toppling over in a strange fashion. She laughs as she spins circles in the ring, coming to a stop at her respective corner.
The lights in the arena go out, the crowd pops as the pitch black twinkles with the light of cell phones. A slow melodic chime of reassembling a child's jack in the box plays through the speakers. A few lights flicker on stage, a guitar, base and drums all chim in slowly keeping beat with the creepy chimes. But then all goes silent.
NIGHTMARE!
(Now your nightmare comes to life.)
With the opening scream of
"Nightmare"
by Avenged Sevenfold echoes through the arena. The Nightmare Oliver Black pops up from a hole in the stage. The crowd erupts as Black stands center stage, black paint smeared under his eyes, a black nightmare bandana covering the lower half of his face.
With the announcement of his name the feathered shoulders of his entrance jacket burst open into a large pair of black wings! Oliver stands there a moment soaking in the crowd's reaction, before making his way to the ring.
You should have known
The price of evil
And it hurts to know
That you belong here, yeah
Ooh, it's your f*ck*n' nightmare!
Nelson: Here we are! All the talk is over. It is time to put up or shut up. It will be Brianna Rissi and Corey Lazarus taking on Aaron Kostan, Minx, and Oliver Black in a Two on Three Icon Elimination match!
Crumb: It might seem like the odds are stacked against them, but like Rose said, I think that they'll be able to pull this off.
Rose: My only worry is that both Corey Lazarus and Aaron Kostan haven't competed inside of an IPW ring for a while so are they going to be showing any ring rust?
Suddenly the haunting sounds of
"Alone In A Room"
by Asking Alexandria start to waft their way out through the arena's PA system as the lights flash in varying hues of pale purple and icy blue. When the main beat hits, Astrid Sedin walks out from behind the black curtain onto the stage with a confident swagger in her step. Walking to the top of the ramp, she stops and spreads her legs apart, using her hands to fluff her hair as a twisted smirk begins to make its way onto her face. Standing there for a few moments, Astrid tilts her head back and takes in the crowd's energy before facing the ring as the smirk re-appeared on her face. She began to make her way down the ramp towards the ramp, emitting a tremendous amount of confident as she walks. Astrid reaches out to slap the hands of a few fans at ringside, but at the very last minute she jerks her hand away, holding it up as she continues towards the ring laughing as she twirls her hair around her finger.
Nelson:
OH MY GOSH!!
Crumb:
WHAT CAN EVERYONE BE THINKING AS ASTRID SEDIN HAS SHOWN UP AT THE VERY LAST MINUTE?!?!
Rose: Great…
At the bottom of the ramp, Astrid scowls and smirks at the same time towards the ring before heading off to the right hand side while holding her hands towards the fans as if to say "talk to the hand". She quickly hops onto the ring apron and gets to her feet, looking out at the crowd before she enters the ring through the ropes before bending her knees and quickly entering under the middle rope with a twirl. Holding her arms up at level of her shoulders, Astrid shakes her head from side to side as she talks smack to the crowd before hopping down. She waits for her opponent off to the side, sitting on the middle rope with her arms spread across the top one as her music slowly fading out.
Nelson: It looks as though Sedin looks as determined as ever, but there is something about her that feels off and I just cannot seem to put my finger on what it is.
Crumb: That usual spark that's in her eyes… doesn't seem to be there. And given the week that she's had… I'm actually not surprised.
Rose: The b… she's mentally unstable as she proved last time. And though I agree with the attack on Micheal Graves, she needs to be put somewhere that isn't an IPW ring.
The bell sounds as both teams stand together talking to one another.
DING DING DING!!
---Chaos Main Event: Six Icon Tag Team Elimination Match: "Iconic Queen" Astrid Sedin, Brianna Rissi, and "The Rightful Champion" Corey Lazarus vs. "The Artist" Aaron Kostan, Minx, and "The Nightmare" Oliver Black---
Crumb:
AND HERE WE GO!
Astrid, Brianna, and Lazarus all at once run at Kostan, Minx, and Black; nailing them with hard punches. They throw Minx out to the ring apron. They pull Kostan and Black around nailing them with hard punch, which stun them. Astrid and Brianna send them off into the ropes. They both run back and nail the Queen Bees with a double clothesline. Minx makes her way up the turnbuckle. She leaps off and nails Lazarus with a springboard bulldog. Astrid, Brianna, and Lazarus all roll out of the ring. The crowd is going wild for Aaron, Minx, and Black as they all stand in the ring. Astrid, Brianna, and Lazarus huddle together talking strategy.
Crumb: Astrid, Brianna, and Corey better regroup with a new strategy because what they had planned isn't working.
Nelson: They look like they are shocked that Kostan, Minx, and Black came out ready to fight together.
Rose: Because
ASS
trid, Brianna, and Corey are idiots…
Astrid, Brianna, and Lazarus slowly make their way back into the ring. The referee calls for two people to square off. Astrid and Brianna go out, Lazarus stays in. For the opposition, Kostan and Black go out to the ring apron while Minx stays in.
Nelson: So it shall be Corey Lazarus and Minx to officially start off this match!
Lazarus and Minx circle around one another. They slowly go to lock up. Lazarus kicks Minx in her stomach, doubling her over. He pulls her up and nails her with a stiff European uppercut. Lazarus drops her down with a snap suplex. The Rightful Champion rises up to his feet and pulls Minx up. He sends her into the ropes with an Irish whip. Minx bounces off the ropes. Lazarus goes for a clothesline. Minx ducks under. She bounces into the ropes and runs back at Lazarus, taking him down with a leg lariat. Minx gets to her feet and moves back into the corner.
Nelson: Minx is on fire!
Crumb: Go, Minx, go!
Minx leaps off the second rope and takes Lazarus down with a double ax handle. She gets to her feet and connects with a stiff kick to his chest. Minx tags in Black. The Heavyweight Champion runs in and kicks Lazarus in his side. Black pulls him up to his feet, but drops him right back down with a DDT. Black grabs Lazarus by his hair to pull him back up. He sends him into the corner. Black runs in at him, Lazarus dodges out of the way, and Black slams into the turnbuckles. Lazarus grabs Black and slams his head into the top turnbuckle. Lazarus grabs Black around his head and pushes him into the corner with the Queen Bees.
Crumb: Come on, ref, get them out of the corner!
Lazarus holds onto Black in the corner as he tags in Astrid. The Iconic Queen steps into the ring, Lazarus holds up Black's arm and Astrid kicks him in him side. She nails him with repeated punches. Astrid bounces off the ropes, running back at Black. Oliver catches Astrid up and throws her down with a belly-to-belly suplex!
Nelson: That was a ring rattling suplex!
Black gets up and slowly moves into his corner. He reluctantly tags in Kostan, who explodes into the ring running at Astrid and connecting with a hard running kick to her stomach that flips her over onto the mat.
Crumb: Aaron kicking Astrid into next week!
Rose: Kick her again!
Holding her stomach, Astrid grimaces in pain as she gets to his feet. Kostan grabs Astrid and throws her with a judo hip toss. Astrid stumbles back to her feet. Kostan runs at her full force and nails her with a clothesline. Kostan stares down the competition's corner.
Kostan turns to perhaps tag in one of his partners. Brianna and Lazarus immediately run into the ring and nail him from behind. Minx and Black run into the ring, chasing out Lazarus and Brianna. Kostan goes to grab Astrid, but gets kicked in his stomach. Astrid grabs his head and snaps his neck off the mat with a swinging neckbreaker. Astrid tags in Brianna.
Nelson: Sedin with the tag!
Rose: Smart decision on her end because now the real talent can get in there.
Brianna kicks Kostan with a pair of stiff kicks to the side of his leg. The first ever Television Champion bounces off the ropes and runs back at Kostan. The first ever Heavyweight Champion grabs Brianna up high into the air before bringing her down with a spinebuster. Kostan goes for the pin.
One...
Two...
Thr…Lazarus breaks up the count by kicking Kostan in the back of his head!
Crumb: That was a close one!
Rose: Damn it!
Astrid starts to make her way into the ring, but Black and Minx start to move into the ring. Spotting them, Lazarus and Astrid back off and take their legal spots on the ring apron. In the ring, Brianna catches Kostan with a kick to his stomach. Kostan stumbles. Brianna nails him with a dropkick. Brianna rises up to her feet and moves across the ring back against the ropes. Kostan gets up to his feet. Brianna nails him with a boot to the face. Brianna covers.
One...
Two...kick out.
Brianna tags Lazarus back into the ring. Kostan gets up. Lazarus grabs him into a headlock. Lazarus wrenches his arms tight around Kostan's head. Kostan sends Lazarus off into the ropes. Kostan nails him with a shoulderblock that staggers Lazarus. He gathers himself and runs back at Kostan. The Artist throws him down with a bodyslam. Lazarus lays on the mat arching his back grimacing in pain. Kostan tags in Minx.
Nelson: Kostan has cleaned house then tags in Minx!
Crumb: Go, Minx, go!
Minx kicks Lazarus in his back with repeated stiff kicks. She pulls him up to his feet. Minx jumps up and takes him over with a hurricanrana. Minx bounces back up. She runs at Lazarus, but is met with a huge spear. Lazarus covers.
One...
Two...
Thre…Kick out!
Rose: As the reigning TV Champion, Minx better not be the first to be eliminated!
Lazarus pulls Minx back up. Astrid and Brianna run into the ring and they triple team Minx. Kostan and Black scramble into the ring. The four crash into each other and fall out of the ring, fighting on the floor. The second referee tries to get things under control. In the ring, Lazarus runs at Minx for a clothesline. Minx runs under and slides out to the apron. Lazarus turns and Minx pops in with her
Beauty Quest
(springboard dragonrana)!
One...
Two...
Three!!
Nelson: Corey Lazarus has been eliminated!
The Queen Bees on the floor look around in shock as they see Lazarus has been eliminated. Lazarus rolls out of the ring. The referee on the floor is waiting and forcing Lazarus to the back who refuses to go.
Nelson: We have our first elimination of the night as "The Rightful Champion" is being forced to make his way to the back.
Crumb: Astrid and Brianna have proven on multiple occasions why they are a legitimate tag team and if there were tag titles, these two would for sure be holding them.
Rose: You are giving
ASS
trid way too much credit there, Crumbbum.
Astrid slides into the ring. She runs at Minx, nailing her with wild punches. The TV Champ comes back with a pair of stiff kicks to Astrid's side that stuns her. Minx nails Astrid with a leg lariat. She rises to her feet, jumps into the air, and lands down onto Astrid with a standing leg drop. Minx goes for the pin.
One...
Two...
Thre...Lazarus pulls the referee out of the ring to the floor.
The referee screams at Lazarus. Lucien grabs Black around his ankles and pulls him off the ring apron, causing Black's head to slap off the ring apron as he falls to the floor. Lucien immediately starts kicking away at Black.
Nelson: With the pending Television Championship shot at Minx, Astrid Sedin surely is taking it to her though Minx managed to quickly turn things around.
Crumb: Could this be a preview of things to come? That is if the Television Championship match happens before Astrid leaves.
Rose: I doubt they're going to let her walk out of IPW as the champion… regardless of who she is.
Lazarus makes his way around the ring. Minx leans back against the ropes to catch a breather. The Rightful Champion calls for her attention. She turns and Kolic throws powder into her face.
Crumb:
WHAT CAN EVERYONE BE THINKING AS COREY LAZARUS HAS THROWN A FOREIGN SUBSTANCE INTO THE FACE OF MINX?!?!
Astrid quickly tags in Brianna. Lucien holds Kostan's ankles. Kostan tries to kick Lucien off, but the big man keeps holding on. Brianna boots the blinded Minx in the stomach before dropping her with
BrieMode bulldog
. Brianna covers.
One...
Two...
Three!!
Nelson: Minx has been eliminated!
Crumb: The odds are evened back up!
Rose: Minx sucks! Brianna got her retribution!
Kostan kicks Lucien off and finally runs into the ring hitting Brianna with a clothesline. Kostan grabs her into a full nelson and throws her with a full nelson back suplex. Brianna lays on the mat riving in pain. Kostan starts to turn, Astrid runs in with a chop block. Astrid jumps on Kostan punching away at him. The referee tries to get Astrid out of the ring. Black makes his way into the ring and kicks Astrid flush in her face. Black goes back out to the ring apron. Having no choice, Kostan lunges to the corner and tags in Black.
Crumb: A desperation tag there if I'd ever seen one.
Black grabs Astrid and Brianna and slams the two Lady Icons' heads together. Brianna falls into the corner while Astrid falls out to the ring apron.
Rose: That's going to leave a mark!
Astrid pulls herself up by the ropes. She slaps Brianna on the shoulder tagging herself into the match. Astrid runs at Black and is met with a big dropkick. Black grabs Astrid up off the mat. She lifts her up for a suplex. Lucien reaches under the ropes and takes Black's legs out from under him. The Heavyweight Champ falls back and Astrid falls onto him. Unseen by the referee, Lucien holds Black's legs down.
One...
Two...
Three!!
Rose:
WHAT THE HELL?!
Crumb: That was disgusting!!
Nelson: Aaron Kostan is now the only member left for his team as Oliver Black has been eliminated!
Kostan runs in quickly. He tosses Astrid with a judo toss. Kostan turns as Brianna makes her way into the ring. Losing the surprise advantage, Brianna backs up. Kostan sends her into the ropes with an Irish whip. Brianna runs off the ropes, Kostan connects with a clothesline that turns Brianna inside and out. The crowd explodes in cheers! Kostan roars at the top of his lungs before he looks at Astrid. Kostan runs at Astrid. Sedin runs from Kostan to the ring apron. Kostan chases her across the ring. Lazarus slides in, cutting him off. Full of anger, Kostan stares at Lazarus. The Rightful Champion begs Kostan off.
Nelson: Uh oh… Kostan looks like he is about to pop off on Lazarus.
Crumb: If you were just made the sole participant left because someone is bitter you'd be angry too!
Rose: Corey seems to do whatever he can to get the title shot that he believes that he deserves.
Kostan runs at him and lays down repeated punches.
Nelson: Months and months of pent up frustration being released through Kostan's fists upon Lazarus' face!
Astrid and Brianna both get back into the action by hitting Kostan with clubbing shots to the back. Lazarus slides out of the ring. Kostan manages to throw both Astrid and Brianna off of him. He gets to his feet. Astrid runs at Kostan, but Kostan catches her with an overhead belly-to-belly suplex. Astrid rolls to the ring apron. Kostan turns, Brianna runs at him. Kostan boots the incoming Brianna in the stomach. He then proceeds to pick Brianna up on his shoulders before dropping her down for with his
Airplane Spin
(airplane spin followed by fireman's carry neckbreaker)! Kostan for the cover.
One...
Two...
Three!!
Nelson: Brianna Rissi has been eliminated!
Crumb: Come on, Kostan, one more to go!
Rose: I have no faith whatsoever in Aaron's ability to win this!
Kostan turns as Astrid gets up on the ring apron. Kostan goes to grab Astrid, but the Iconic Queen counters with a punch that staggers Kostan. Astrid climbs into the ring. Lucien goes to grab Kostan, but the out of the ring referee tries to stop him. Lucien throws the referee into the guardrail.
Nelson: Did you just see that?!
Crumb: Get that big idiot out of here….throwing a referee is uncalled for!
Astrid kicks Kostan in his face with a hard kick. She pulls him up and hits him with a stiff forearm strike. Astrid runs back off the ropes to gain momentum. Kostan takes Astrid down with a counter spear. Kostan covers.
One...
Two...
Thre...Lazarus slides into the ring and pulls the referee out of position.
Crumb: Oh give me a break!!
Kostan gets up and grabs Lazarus around his neck. The referee tries to get Kostan to release Lazarus. Kostan pushes Lazarus back into a corner. Astrid runs at unknowing Kostan. Aaron turns, sees the incoming Astrid, and dodges out of the way. Lazarus ducks out of the way as well but the referee isn't as quick and is smashed in the corner by Astrid's avalanche.
Rose: Look at this sh*t!
Nelson: We need another referee out here!
Astrid turns and Kostan lifts her up before dropping her back down with
Finale
(Argentina DDT). Kostan covers, but there is no referee.
ONE!!
TWO!!
THREE!!
Nelson: Kostan has the count but there is no official to make the pinfall count!
Crumb: The crowd even counted!
Kostan gets to his feet. Lazarus nails him with an
Instant Classic
(jumping cutter).
Nelson:
HOLY…
Crumb:
WHAT CAN EVERYONE BE THINKING AS COREY LAZARUS HAS HIT AARON KOSTAN WITH
INSTANT CLASSIC?!?!
Rose: Things have turned around here quickly and the bad blood between these two has boiled over!
Lucien makes his way into the ring. He runs off the ropes before landing down onto Kostan with a big leg drop. Lucien slowly rises back up. He bounces off the ropes before landing down onto Kostan with another big leg drop. Lazarus pulls Astrid over Kostan. He then pulls the referee over, smacking him in his face in order to bring the official back to consciousness.
Crumb:
NO!!
Nelson:
STOP!!
The referee slowly counts.
One........
Two................
THREE!!
Nelson: Astrid Sedin, Brianna Rissi, and Corey Lazarus have pulled out the win in this Six Icon Elimination Match!
Crumb: Aaron Kostan, Minx, and Oliver Black were just robbed!
Rose: How in God's name did the person that not want to show up just outlast everyone else? This is some bullsh*t!
The referee helps Astrid Sedin up to her feet but cannot even raise her arm before she collapses in a heap, seemingly out of it. On the outside of the ring, Aaron Kostan and Corey Lazarus start fighting, not seeming to care that Brianna Rissi and Lucien are looking on quite confused. Brianna's gaze keeps darting between her boyfriend and purported best friend in the ring, who was currently being helped up to her feet.
Crumb: It looks like Astrid is totally spent! We need some EMTs down here to check on her!
Instead of the requested EMTs, out from the back, Oliver Black and Wes Meyers came running and it isn't long before the two of them are doing battle with Brianna Rissi and Lucien.
Nelson: Well it only stands to reason that this battle would happen!
Rose: I'm surprised Wes wasn't out here earlier to deal with Lucien?!
The referee props the seemingly unconscious Astrid Sedin in a corner as he turns his attention to the chaos that was going on outside of the ring. As this is going on, nobody notices as Minx has made her return and slides back into the ring to size up the weakened Astrid.
Crumb: Hey, look it's Minx! It looks like she's about to attack Astrid!
Nelson: Do not do it, Minx! Sedin is in no condition for anything further.
Rose: Forget that! Dump
ASS
trid on her head, Minx!
Minx mischievously licks her lips and is about to go after Astrid when the large frame of Daveena comes charging down, her gaze fixated upon Minx.
Crumb: IT'S DAVEENA! IT'S DAVEENA!
Rose: We heard you the first time, tool!
The TV Champ quickly slides back out of the ring and backs away. Daveena gets on the apron and picks Astrid up, slinging her over her shoulder before walking down the ring steps and making her way to the back… Minx still keeping a close eye on her next championship challenger.
Nelson: We are out of time! Thank you for joining us here at Chaos "Love Hurts"! I am Patrick Nelson, and on behalf of Todd Crumb and Rose Marie, have a good night and we will see you next time!
Family Man Studios ©2019
Iconic Media LLC ©2019
The names of all Iconic Professional Wrestling televised and live programming, talent names, images, likeness, slogans and wrestling moves and all Iconic Professional Wrestling logos are trademarks which are the exclusive property of Iconic Professional Wrestling © Iconic Media LLC. All Rights Reserved. All other trademarks, logos, and copyrights are property of their respective owners.