Post by Joshua Samson, ESQ on Apr 3, 2019 21:14:31 GMT -8
REMEMBER:
The Icons of IPW are trained professionals
and their stunts should never be attempted without proper training.
PLEASE.
DON'T TRY THIS AT HOME
ICONIC PRO WRESTLING PRESENTS
IN ASSOCIATION WITH ICONIC MEDIA LLC
A NIGHT OF PROFESSIONAL TAG TEAM WRESTLING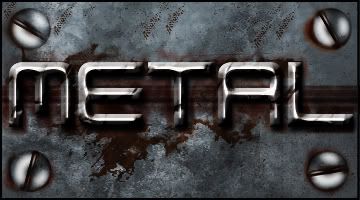 Mitchell: WELCOME EVERYONE TO METAL!!
"Kickstart My Heart"
by Motley Crue blares as the web streaming pans about the capacity crowd of about one hundred or so people. Signs, banners, and posters are sprinkled throughout the crowd such as "Wanted: One Tag Team Partner!", "Disaster Squad For Tag Champs", and "Welcome Back Metal!"
Mitchell: We are streaming live from the Iconic Arena located in Santa Monica, California!
The camera finally lands on the commentating table near ringside where the black suit wearing commentator is seated.
Mitchell: Hello, everyone! I'm "Boy Wonder" Tyler Mitchell and I'm going to be your host for the next Iconic Pro Wrestling wrestling filled hour! On behalf of everyone involved in this Iconic endeavour I would like to thank you for your attendance here at the Iconic Arena or if you're streaming live on Facebook Watch! We're here to make history!!
Crowd: IPW! IPW! IPW!
Suddenly
"Mayhem
by Halestorm fills the room with a dominating feel. Out from behind the black curtain comes the domineering duo of Astrid Sedin and Brianna Rissi. Astrid has a confident swagger in her step and a diabolical smirk on her face. The two women then look at each other and nod before they begin to make their way down the ramp and towards the ring.
Torres: Please welcome to the ring at this time… QUEEN BEES!
As they walk, Astrid twirls her blonde and pink hair around her finger. Brianna continues to skip at a slow pace to match Astrids, her hands behind her and her head leaning side to side. They ignore the fans that line the ramp, looking straight ahead.
Mitchell: While not scheduled to be on Metal tonight, the diabolical duo of Brianna Rissi and Astrid Sedin are coming out here. I'm not quite sure why?
Once they reach the bottom of the ramp, Astrid heads off to the right hand side as Brianna stops at the bottom of the ramp. She watches as Astrid crosses in front of her, sees Astrid quickly hops onto the ring apron and gets to her feet, looking out at the crowd before she enters the ring through the ropes before bending her knees and quickly entering under the middle rope with a twirl. In the meantime, Brianna runs and baseball slides into the ring, timing her entrance to match Astrids. Brianna sits on her knees for a few seconds as Astrid enters the ring and then jumps up on to her feet. Both women head over and a member of the ringside crew hands a microphone to both of them before they walk back into the center of the ring.
Mitchell: Well it looks like the question has been answered. They're going to speak to us.
The fans are raining the boos down upon the two women who just stand there, talking and shaking their heads before Astrid raises the microphone up to her lips.
Astrid: Now… what kind of show about tag teams would it be if THE BEST tag team that IPW has to offer wasn't a part of it?
Brianna: Uh… boring!
Astrid: I know that there's only two matches on the show, but seriously… look at the teams that are on the card.
Brianna: First there's Savoir Faire… like, do they even know how ridiculous they look?
Astrid: Then there's their opponents… Royal Controversy. And I think that Timothy's epic loss on Chaos pretty much spells how things are going to work out for his team. There's not enough guyliner in the world to save them. There's nothing royal about those two.
Brianna: But oh now… it doesn't end there. You know… some people are a little too obsessed with the show Vikings. I am of course talking about The Disaster Squad.
Astrid: I will admit that they had somewhat of a put together gimmick… and then ruined it by calling themselves The Disaster Squad. You would have thought that they'd be a bit more consistent with the idea and gone with something more…
Brianna: Suitable?
Astrid: Exactly! Like take us for example… our name comes from our reputation of dominating matches.
Brianna: Every time we've tagged up… we have won. EVERY. SINGLE. TIME. Though that one time…
Astrid holds her hand up.
Astrid: That time is not to be spoken about. But what is to be spoken of is the two over aged, fat idiots who collectively call themselves The Summer Boyz: Don and Bill Summer.
Brianna: What is it with old dudes coming into IPW, thinking that they're going to amount to something? One of them has already given up and packed his bags. I'm of course talking about Old Man Thor.
Astrid: We get rid of one… and two more come in. Now if we could just get rid of…
Astrid takes a pause before lurching forward and pressing the heel of her hand against her brow. Brianna is quick to put an arm around her shoulder, leaning forward to check on her friend.
Brianna: Are you OK?
Astrid:
We're
fine… I promise.
Astrid straightens herself out and runs a manicured hand through her golden platinum locks.
Astrid: So I guess what we're saying is that you're looking at the team that is going to
RULE
the IPW tag team division. Nobody… and I mean nobody, can hold a candle to us.
Brianna: We are undefeated in tag team action and it is going to stay that way. We are the Queen Bees after all. And since Savoir Faire, The Disaster Squad, The Summer Boys and Royal Controversy what it means to be the best of the best and sit at the top.
Astrid: And they will soon sit back and watch as we dominate and those that step to us… will get put down.
Mitchell: The Queen Bees putting the Metal roster on notice here tonight on the premiere episode!
Suddenly
"God Hates Us All"
by Slayer blares through the Iconic Arena sound system causing everyone in the building to turn their attention to the entranceway stage.
Mitchell: I wonder who does this music belong to? I'm not showing anyone using that music in IPW currently!
Astrid and Brianna look at each other wondering what is going on. The two Lady Icons never notice the
two men wearing camouflage shorts and black t-shirts
slide into the ring behind them. Feeling the presence of someone behind them, the Queen Bees turn around and are instantly dropped to the mat with dual superkicks from the men.
Mitchell: Who in the hell are these men?!
One of the men pulls Astrid up in a shoulder mount hold while the other man hits a flying DDT to the Iconic Queen out of that position!
Crowd: HOLY SHIT!
Brianna starts to make it to her feet. One of the men hits her with a wheelbarrow suplex while the other man adds a sitout rear mat slam to drive Brianna's head into the mat!
Mitchell: These two men have totally decimated Brianna Rissi and Astrid Sedin! Where is security?! Someone needs to put a stop to this!
The two men raise their respective fists in the air soaking in the jeers of the crowd.
Torres: The following is a TAG-TEAM MATCH scheduled for ONE FALL!
"Girls, Girls, Girls"
by Mötley Crew begins to play as Cheriè is the first to come out, she poses as the music picks up tempo. She then starts dancing down the ramp. Victoire follows after, her lips a straight, unemotional line. Cheriè climbs the ring steps and the raises her leg up on the middle rope before leaning back and posing. She she rises she blows a kiss to the audience before slipping through the ropes. Victoire jumps up onto the apron easily, entering the ring with no emotion.
Torres: Introducing first, they are the team of Cheriè and Victoire….SAVOIR FAIRRRRRREEEEEEEEEE!!!!!!!!!!!!!!!
Mitchell: There is a lot of violence and aggression on this team that are students of Lady Icon Bliss! Though they are new to the wrestling scene, I can attest that these Lady Icons will be a major force going forward to set the bar in tag team wrestling in IPW!
"Army of the Night"
blares over the loudspeakers and the crowd gives a mixed reaction as Marisol and Timothy both make their way out on stage. The couple share a kiss and they make their way down the ramp. As the fans continue to share their reaction, Timothy helps Marisol into the ring. Marisol flips off a few fans before getting into the ring and Timothy just chuckles as the pair await their opponent in the ring.
Torres: And their opponents...they are the team of Timothy Hunt and Marisol Hawkes….ROYAL CONTROVERSARRRRRRRYYYYYYYYYY!!!!!!!!!!!!!!!!!!!!
Mitchell: Ladies and gentlemen, this match is the first in the revamp of Metal and I can't begin to tell you just how excited I really am! The amount of talent that is on the card tonight is exorbitant and it's all starting off with the lovely ladies of Savoir Faire taking on the married couple of Royal Controversy.
Timothy Hunt steps into the ring to start things for his team, looking fired up and ready to go. Though Cheriè seems like she's more than eager to do the same, Victoire instead takes her place. Timothy continues to get himself ready for the match as the referee calls for the bell.
DING DING DING!!
---Tag Team Match: Savoir Faire (Cheriè and Victoire) vs. Royal Controversy (Marisol Hawkes and Timothy Hunt)---
Victoire slowly walks toward the center of the ring. Timothy Hunt decides to pick up the pace a bit, running at Victoire and hitting her in the mouth with a hard right hand. He follows it up with a second and then a third, before bouncing off of the ropes and trying to pick up some speed. Victoire tries to cut Timothy off with a big clothesline. Timothy ducks underneath the attempt and continues to run. He bounces off of the ropes again and BLASTS Victoire with a forearm smash that sends her staggering but doesn't send her to the mat! Timothy glares at Victoire, who quickly steadies herself. Timothy steps forward and aims a superkick at the bigger Lady Icon, only to have Victoire catch his foot in the air and throw him to the mat.
Mitchell: Timothy is looking in fine form tonight, something nobody was expecting given what happened on Chaos just a few short days ago. But it appears that he's not letting Alexis Amira Kirkland's actions get him down.
Timothy tries to drag himself back up to his feet, only to have Victoire step forward and knock him off balance with a back elbow. Victoire connects with a second elbow shot for good measure. Timothy tries to fight back, but Victoire continues to connect with vicious strikes before shooting Timothy across the ring. When Timothy comes back on the rebound, Victoire lifts him into the air and delivers a huge backbreaker! She glares down at Timothy for a moment before covering.
One...
Two...
TH...Timothy kicks out!
Victoire grabs Timothy by the head and drags him back up to his feet. She hits him with a throat thrust that sends Timothy stumbling back to the nearest turnbuckle. Victoire quickly closes the distance between the two and begins to pound away on Timothy in the corner! The referee finally comes over to Victoire and drags her away from Timothy, giving her a warning in the process. Victoire turns toward the referee and glares at him, but nonetheless backs away slowly. This quickly changes, however, as Victoire suddenly runs forward and tries to crush Timothy against the turnbuckle with a big splash! Unfortunately for Victoire, Timothy ducks out of the way just in time! Victoire crashes hard into the turnbuckle and staggers around. Timothy grabs her and snaps off an Orton-esque backbreaker! He covers.
One...
Two...
TH...Victoire powers out!
Mitchell: After a brief moment where it looked like Timothy was going to suffer a second loss in a little amount of time… he comes back and manages to almost get the victory. This match is making me feel all good inside.
Victoire tries to drag herself back up to her feet. Timothy cuts her off by stepping toward Victoire and hitting her in the chest with a hard kick! He follows it up with a second, and then a third, the fans cheering with each kick that connects.
Mitchell: Timothy is giving Victoire everything he has but even three kicks can't knock her down… so what can?
Timothy takes a step back and winds up for a big kick that he hopes will bring an end to things, but Victoire catches him during the kick and lifts Timothy into the air. She tries to set him up for a powerbomb, but Timothy frees himself! He runs back to his corner of the ring and tags Marisol Hawkes into the match! Marisol steps into the ring, and when Victoire turns around to face her, Marisol runs and takes her down with a spear! Marisol covers.
One...
Two...
THR...Victoire powers out again!
Mitchell: Another very close call there for Savoir Faire! Victoire needs to get out of there and tag in Cheriè if they want to have any hopes in winning this match. Marisol is fresh in this match and it's benefitting her team.
Victoire tries to bring herself back up to her feet once again. Marisol waits for a moment as she lines herself up with Victoire. Once she's halfway up, Marisol runs and tries to set Victoire up for a bulldog. Unfortunately for her, Victoire turns around just in time and delivers a wicked clothesline that nearly takes Marisol's head off!
Crowd: HOLY SHIT!
Victoire shakes her head slowly and walks back to her corner of the ring to line herself up with Marisol. Cheriè decides that this is the perfect chance for her to tag herself into the match. Victoire turns around and glares at Cheriè as she charges at Marisol and delivers a running dropkick. Victoire continues to keep her eyes focused on Cheriè as she pulls herself back up to her feet. Victoire suddenly reaches out and grabs her partner. The two rookies begin to argue and it doesn't take long for Victoire to shove her partner, Cheriè, to the mat!
Mitchell: Well that doesn't look too good now does it? If Savoir Faire want to win this match they're really going to have to stop acting like a couple of school girls. Because if this keeps up, they are handing the victory to Royal Controversy.
The fans sit in stunned silence for a moment. Victoire mumbles something under her breath and then turns her attention toward Timothy Hunt. Victoire runs across the ring and knocks Timothy down to the floor with a vicious forearm shot! Victoire steps through the ropes and grabs Timothy. She begins to drag him through the crowd and Timothy begins to fight back amongst the sea of fans.
Mitchell: Oh this is getting out of hand now! Neither one is the legal Icon in this match and they're just… ugh… get yourselves together.
The two Icons continue to fight with each other in the crowd. Compton Brothers Security tries to pull the two Icons apart and it's only after Timothy manages to kick Victoire in the mouth that he's able to get free. Victoire continues to pursue him as he makes his way backstage.
Mitchell: Finally… now we can get back to what really matters… the two legal Icons, Cheriè and Marisol. Nobody wants to see a silly brawl anyway.
Back in the ring, Cheriè and Marisol Hawkes makes it back up to their feet. Cheriè in particular seems to be a bit fired up. She runs at Marisol and hits her in the mouth with a forearm smash, and then a second, and then a third. Marisel stumbles back just a bit as Cheriè tries to use the opening to her advantage. She bounces off of the ropes and charges---only to get caught in a tilt-a-whirl slam!
Cherie hits the mat hard. Marisol drags herself back up to her feet. Cheriè pounds on the mat in frustration, looking even more annoyed than she did just seconds ago. Marisol tries to grab Cheriè. Cheriè reaches up and claws at Marisol's face. She staggers back, giving Cheriè the opportunity to make it up to her feet and close the gap between the two. Cheriè starts to fire a series of kicks.
Mitchell: It's like a fire has been lit under Cheriè's backside. This is quite impressive… I'm not going to lie. The question remains though… is it going to be enough or is it too little too late?
Kick after kick connects with Marisol. Cheriè mumbles something under her breath and once again tries to pick up a bit of speed. This time, however, things end up even worse for her than they did last time. She bounces off of the ropes and gets cut off with a boot to the gut. Marisol then proceeds to drop Cheriè with
Outlaw
(Michinoku Driver II)!
Mitchell:
STICK A FORK IN HER BECAUSE THIS ONE IS OVER!!
Marisol covers Cheriè.
One...
Two...
THREE!!
Torres: The winners of this match...Marisol Hawkes and Timothy Hunt...Royal Controversy!
Mitchell: And we have a winner, folks! A very well fought match collectively between Marisol and Timothy. They sure showed us that they're not only a team out of the ring but a hell of one inside the ring as well!
Coming 23rd April 2019
Torres: The following contest is the Metal MAIN EVENT TAG TEAM MATCH and it is set for one fall!
Fireworks shoots out of the entrance stage as opening riff to
"Drop the Bombshell"
by Powerman 5000 plays. Bill Summer & Don Summer come out. They pose on the center of the stage and then after that they make their way down the ramp to the ring. Both men slide underneath the bottom rope to enter the ring. They pose on nearby turnbuckles. They jump down and wait for the match to begin.
Torres: Coming to the ring first...Bill and Don Summer….THE SUMMER BOYYYYYYYZZZZZZZZ!!!!!!!!!!!!!!!!!!
Mitchell: The Summer Boys have a long history of being a tag team, but the level of competition here in IPW is different than anywhere else. Will these two be able to hack it here?
The lights go out in the Arena as smoke begins to billow. Three single white spotlights shine on the centre, left and the right of the stage, as
"Ameno"
by Era begins playing over the PA System. Hel in the middle, Balder on the left and Tyr on the Right. As the three are finally raised the lights go out, then a burst of red Pyro goes off behind them, as
"Viking Death March"
by Billy Talent goes off. Hel takes the first step forward, as her two monsters, begin walking down behind her. The fans begin to boo them as Hel marches, Tyr & Balder behind her.
Torres: Introducing next lead to the ring by their manager Hel...they are Tyr and Balder...THE DISASTER SQUAAAAAAADDDDDDDDDDDD!!!!!!!!!!!!!!!!!!!!!!!!!!!!!!!!!!!
Mitchell: The Disaster Squad and their manager Hel look determined as they make their way down the ramp towards the ring. Judging by the looks on their faces, they're looking to tear The Summer Boyz apart!
Before Disaster Squad can make it to the ring, Bill and Don start toward their opponents. Balder scoops Tyr up and throws him like a javelin. Tyr crashes down into both of their opponents, sending them smashing down to the floor! Tyr rolls over off of the pile while Don and Bill look up to see what just hit them. Balder makes it into the ring as the referee calls for the bell to officially start the match.
DING DING DING!!
---Metal Main Event: Tag Team Match: The Disaster Squad (Tyr and Balder) vs. The Summer Boyz (Bill Summer and Don Summer)---
Bill staggers up and roars, diving into the ring. Don staggers up and lurches drunkenly towards the ring. Bill charges Balder. The big man charges as well and they crash into each other like a pair of muscle cars playing chicken. The two Icons fall sideways towards the ropes. Don comes in behind them, Tyr right behind him. Balder gets to his feet, pulls Bill up, and swings him around like a battering ram into Don and Tyr, sending all three Icons crashing into the ropes. Bill bounces forward and Balder drills him with a big boot. Bill goes down hard and Balder goes for the cover.
One…
Two…
THR...Don MAKES THE SAVE!!!
Tyr jumps on and rolls Don over into a side cradle.
One…
Two…
THRE...KICK OUT!!
Don spins and clotheslines Tyr while both Icons are still on their knees. Tyr goes down hard and Don covers.
One…
Two…
THRE...Balder MAKES THE SAVE!!!
Mitchell: My goodness, these Icons are all over the place! But they all said they were going to be all in and this is all in!
Balder pulls Don to his feet and muscles him up into a military press. Bill starts up and puts his fist on the mat before charging, looking for a spear. As Balder turns to face him, Tyr jumps up and catches the onrushing Bill for a rolling cradle.
One…
Two…
THRE...KICK OUT!!
Don reaches down and rakes Balder's eyes. Balder flinches and Don rolls down, taking the big man down with him into an inside cradle.
One…
Two…
THRE...KICK OUT!!
Mitchell: A few back and forth pin attempts there by both teams. They sure are showing the fans that they're serious when it comes to being a force in the new IPW tag team divisions.
As they start to get up, Don kicks Balder in the face and tries for a big boot. Balder blocks him and stands up, looking for a powerbomb. Don manages to jump over and go for a sunset flip. Balder tries to block going over with Don on the mat between the big man's legs. Righting himself, Balder leans down and grabs Don angrily by the throat with both hands. As he tries to pull Don up, Bill shoves Tyr into Balder. The big man loses his grip and Don pulls him down into the sunset flip pin position while Bill pulls Tyr down into an inside cradle of his own.
One…
Two…
THRE...KICK OUTS IN STEREO!!
Mitchell: The Disaster Squad barely kicked out there though and did so in beautiful fashion. I don't think I've seen a stereo kick out before?!
All four Icons get to their feet. Balder gives Don a big forearm shot to the back. Don doubles over and Balder looks for a powerbomb again. Bill shoves Tyr out of the way and grabs Balder from behind in a waistlock. He punches Balder over into a bridging German suplex.
One…
Two…
THRE...Tyr MAKES THE SAVE!!
Don rushes over and catches Tyr for a lifting reverse DDT!
One…
Two…
THRE...Balder MAKES THE SAVE!!!
Bill gets up, kicks Balder low, and then drops him with a piledriver!
One…
Two…
THRE...Balder KICKS OUT!!!
Mitchell: The Disaster Squad is going to have to come up with something if they want to walk out as winners in this match. The Summer Boyz have been dominating the last bit here with three attempts at a pin fall… and they damn near succeeded.
Bill starts to stand up, looking down in shock. Tyr moves in behind him. Bill turns and Tyr kicks him in the gut before hooking up for a powerbomb.
One…
Two…
THRE...Don MAKES THE SAVE!!
Mitchell: I take my words back. That powerbomb almost won the match for them. The referee's hand was millimeters off the mat when Don Summer saved the match for his team.
Tyr and Don get to their feet and begin exchanging shots: Don, Tyr, Don, Tyr, Don, Tyr, Don, Tyr, Don, Tyr, Don, Tyr, Don, Tyr, Don, Tyr, Don, Tyr, Don, Tyr, Don, Tyr, Don, Tyr. The crowd cheers them on as the two Icons draw blood on each other. Don swings for another big one and Tyr gives him a knee followed by a huge spike DDT!
Mitchell: This could be the end!
One…
Two…
THRE...Bill BREAKS IT UP!!
Mitchell: Some good back and forth action there before Bill comes in and saves the match for his team. Tyr doesn't look too happy at the last ditch effort to save the match.
Bill looks to pull Tyr up but Balder comes in behind him and nails Bill in the back. Bill staggers away and Balder pulls up Don. Balder hits a chokeslam and stares down at Don. Bill climbs up onto the second turnbuckle and leaps off, catching Balder for a bulldog. Tyr runs over and Bill catches him for a scoop body slam onto Balder!
Mitchell:
WHAT A SEQUENCE OF ACTION!
Tyr rolls off and falls to the floor clutching at his back. Balder starts up to his knees and Bill gives him a big kick to the face. Balder starts to spin and Bill pulls him up for a
sitout powerbomb
!
One…
Two…
THREE!!
Torres: The winner of this match...Bill and Don Summers….The Summer Boyz!!
Mitchell: A very well fought match by both teams and congratulations to The Summer Boyz on winning their IPW debut. I cannot wait to see how the rest of the division pans out. That is all the time we have tonight! I am "Boy Wonder" Tyler Mitchell saying thank you for joining us here on Iconic Pro Wrestling Metal! We'll see you next month! Be Iconic!!
Family Man Studios ©2019
Iconic Media LLC ©2019
The names of all Iconic Professional Wrestling televised and live programming, talent names, images, likeness, slogans and wrestling moves and all Iconic Professional Wrestling logos are trademarks which are the exclusive property of Iconic Professional Wrestling © Iconic Media LLC. All Rights Reserved. All other trademarks, logos, and copyrights are property of their respective owners.