Post by Joshua Samson, ESQ on May 6, 2019 21:45:31 GMT -8
REMEMBER:
The Icons of IPW are trained professionals
and their stunts should never be attempted without proper training.
PLEASE.
DON'T TRY THIS AT HOME
ICONIC PRO WRESTLING PRESENTS
IN ASSOCIATION WITH ICONIC MEDIA LLC
A NIGHT OF PROFESSIONAL TAG TEAM WRESTLING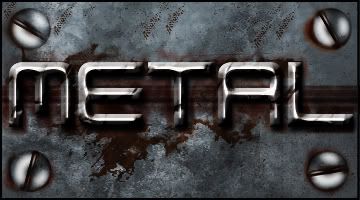 Mitchell:
WELCOME EVERYONE TO METAL!!
"Kickstart My Heart"
by Motley Crue blares as the web streaming pans about the capacity crowd of about one hundred or so people. Signs, banners, and posters are sprinkled throughout the crowd such as "SIGN THE SONS OF GOLD!!", "MY SIGN MADE IT ONE THE AIR!", and "VICTOIRE WILL YOU MARRY ME?!".
Mitchell: We are streaming live on Facebook Watch from the Iconic Arena located in Santa Monica, California!
The camera finally lands on the commentating table near ringside where the black suit wearing commentator is seated.
Mitchell: Hello, everyone! I'm "Boy Wonder" Tyler Mitchell and I'm going to be your host for the next Iconic Pro Wrestling wrestling filled hour! On behalf of everyone involved in this Iconic endeavour I would like to thank you for your attendance here at the Iconic Arena or if you're streaming live on Facebook Watch! We're here making history!!
Crowd: IPW! IPW! IPW!
Mitchell: In our first match of the evening, we will be seeing the official IPW debut of the Eric and Dexter Calloway, collectively known as The Headhunters, as they go against the undefeated team The Queen Bees, Astrid Sedin and Brianna Rissi. Now last time, Astrid and Brianna came out here and told everyone what they think of the state of the tag team division and how they are the most deserving of the titles. And then after… well… The Headhunters probably didn't like what was said because they
DESTROYED
the boss' estranged wife and her BFF after drilling both of them in the face with superkicks.
Mitchell: At the supershow, Civil War, the men made their presence known even more when they went face to face with the
NEW
IPW Tag Team Champions, Royal Controversy, Marisol Hawkes and Timothy Hunt. They probably would've laid waste to them too had it not been for Compton Brothers Security. I bet that everyone is wondering how this match is going to turn out and if The Queen Bees are going to be able to put them down for the count?
The crowd continues cheering loudly as Boy Wonder smiles from ear to ear.
Mitchell: In our Main Event match, two teams have a chance at redemption after losing their respective matches on the last edition of Metal. Savoir Faire will be going up against the collective known as The Disaster Squad and both have a chance to prove that those loses were flukes. Question is… can Cheriè and Victoire work together because last time it didn't look that way? Considering that they will be facing Royal Controversy on the next Metal after this
FOR
the IPW Tag Team Championships… they better put their differences aside and work together.
Boy Wonder adjusts his tie before looking back into the camera.
Mitchell: I'm sure you'll all be on the edges of your seats going through the show tonight. So without further adieu… let's get this party started!
Torres: The following TAG TEAM match is scheduled for ONE FALL with a THIRTY MINUTE time limit!
Slayer's
"God Hates Us All"
starts playing and the two Southern brothers, Eric and Dexter Calloway, walk out nodding their heads along. They make their way down to the ring, looking just as ready to party as they are to fight, which to them is almost the same thing anyway. They step into the ring, hooping and hollering, ready to go against whoever they have tonight.
Torres: Introducing first at the combined weight of four hundred and sixty pounds...they are the team of Eric and Dexter Calloway….THE HEADHUNTERRRRRRRRRSSSSSSS!!!!!!!!!!!!
Mitchell: On the last Metal, these two guys made quite an impactful statement when they attacked the Queen Bees, Astrid Sedin and Brianna Rissi. Now tonight they are stepping into the ring with the two ladies and I'm anxious to see what they have in store for us.
"Mayhem"
by Halestorm fills the room with a dominating feel. Out from behind the black curtain comes the domineering duo of Astrid Sedin and Brianna Rissi. Astrid has a confident swagger in her step and a diabolical smirk on her face. Astrid walks to the top of the ramp where she stops and poses. Meanwhile, Brianna skips around Astrid in her signature side pigtails, as Astrid poses, doing her usual hair fluffing, while Brianna comes to a stop beside her. Brianna places her hands behind her and rocks back on her heels, then spreads her feet and points one finger up in the air, wearing a matching smirk. The two women then look at each other and nod before they begin to make their way down the ramp and towards the ring. As they walk, Astrid twirls her blonde and pink hair around her finger. Brianna continues to skip at a slow pace to match Astrids, her hands behind her and her head leaning side to side. They ignore the fans that line the ramp, looking straight ahead.
Once they reach the bottom of the ramp, Astrid heads off to the right hand side as Brianna stops at the bottom of the ramp. She watches as Astrid crosses in front of her, sees Astrid quickly hops onto the ring apron and gets to her feet, looking out at the crowd before she enters the ring through the ropes before bending her knees and quickly entering under the middle rope with a twirl. In the meantime, Brianna runs and baseball slides into the ring, timing her entrance to match Astrids. Brianna sits on her knees for a few seconds as Astrid enters the ring and then jumps up on to her feet . Both Astrid and Brianna climb turnbuckles on opposite corners and pose again, Astrid holding her arms up at level of her shoulders, Brianna extending her arm and pointing out into the crowd, slowly rotating her hip to point at everyone in her visual vicinity. Astrid shakes her head from side to side as she talks smack to the crowd before hopping down. Brianna hops off at the same time. Both women wait for their opponents off to the side, sitting on the middle rope, Astrid with her arms spread across the top one, Brianna with her legs crossed and arms wrapped around the top rope resting near her hips, as their music slowly fading out.
Torres: And their opponents...coming in at a combined weight of two hundred and four pounds….they are "The Iconic Queen" Astrid Sedin and Brianna Rissi….THE QUEEEEENNNNN BEEEEEESSSSSSSSSS!!!!!!!!!!!!!!!!!
Mitchell: You know damn well that these two women haven't forgotten about what happened last time and they are not the ones you want to have pissed off here! Derek and Eric think they know what they're in for… but not really.
Brianna Rissi steps into the ring to get things started with Eric Calloway as the referee calls for the bell making the match officially underway.
DING DING DING!!
---The Heathens (Eric and Dexter Calloway) v. The Queen Bees (Astrid Sedin and Brianna Rissi)---
The two Icons approach one another---Eric looking like he's ready for a fight. He fires off a hard right hand at Brianna's face. Brianna manages to duck underneath it. Brianna waits for Eric to turn around before hitting him with an European uppercut! She follows it up with a second and then a third---the impact of the blows sending Eric staggering back to the ropes. Eric bounces off of the ropes and charges forward, nailing Brianna with a massive clothesline. Brianna tries to drag herself back up to her feet, only to have Eric lift her into the air and slam her down to the mat with a flapjack! Brianna wisely creates space while dragging herself back up to her feet. Eric quickly closes the gap between the two and pounds away on Brianna's back.
Mitchell: Eric managed to turn things around quickly for his team with that wicked clothesline before that flapjack. Mmmm… now I want some with syrup. Anyway… where was I?
Eric grabs Brianna and drags her over toward the center of the ring. He drives his knee hard into Brianna's ribs before trying to hoist her into the air for a suplex. Brianna blocks the attempt and manages to shove Eric away. Eric recovers quickly and tries to charge at Brianna to give it a second try, only to have Brianna grab him and pull Eric into a roll-up.
One...
Two...
TH...KICK OUT!
Eric pops back up to his feet and once again aggressively charges at Brianna---only to get caught with a cutter for his troubles! Brianna drags him over to her corner of the ring. Astrid tags herself into the match and slingshots herself over the top rope, landing on Eric with a senton before covering.
One...
Two...
TH...KICK OUT!
Mitchell: This is why Queen Bees are undefeated as a tag team… they are the epitome of working as a tag team.
Eric again tries to lift himself back up to his feet, slowly staggering toward his corner of the ring as he does so. Astrid smirks as he does so. Just before he can reach his feet, Astrid charges and sends him to the mat with a bulldog! Eric wisely rolls over to the ropes and grabs before Astrid can go for the cover.
Eric starts to drag himself back up to his feet as Astrid tries to bring him over toward the center of the ring, locking in a front facelock in the process to wear him down. Eric manages to shove Astrid away. Though she recovers quickly, Astrid eats a back body drop for her efforts! Eric grabs and drags her over to his corner of the ring. Holding Astrid against the ropes, he tags Dexter into the match. Dexter steps toward the middle of the ring and Eric launches Astrid toward him, giving Dexter the opportunity to deliver a huge clothesline! Dexter then covers.
One…
Two…
TH...Kick OUT!
Mitchell: Well that sure as hell rocked the Iconic Queen! Hopefully Astrid is able to get over to her corner and tag Brianna back into the match and get a breather.
Dexter grabs Astrid and starts to drag her back up to her feet, pounding away on her in an effort to wear her down. Dexter lifts Astrid off of the mat and slams her down with a body slam. He lines himself up with Astrid and tries to drop an elbow. Astrid just barely rolls out of the way in time, causing Dexter to crash into the mat instead!
Dexter pulls himself back up to his feet, but Astrid creates a bit of space between the two of them. Dexter nonetheless closes the gap and blasts Astrid in the mouth with an elbow shot. She stumbles before Dexter shoots her across the ring. He waits for Astrid to return on the rebound before lifting her into the air---only to have Astrid send him to the mat with a headscissors takedown!
Dexter tries to quickly pull himself back up to his feet, but Astrid bounces off of the ropes and catches him with a running dropkick! She hooks the leg and goes for the cover.
One…
Two...
THR...Dexter kicks out!
Mitchell: A very close call there for The Headhunters as Astrid Sedin almost had the pinfall victory over Dexter Calloway. If she keeps this up, Queen Bees' streak will be stay intact.
Astrid Sedin lines herself up with Dexter Calloway as he brings himself back up to his feet. Just before anything can happen, the fans start to boo loudly as Stasi Herveaux appears at the top of the ramp. Stasi holds a microphone as she taps the top of it to try and get both Brianna and Astrid's attention.
Stasi: Queen Bees?! Brianna… Astrid...
The fans continue to boo loudly as Brianna turns around and starts yelling up the ramp at Stasi. The referee also tries to get her attention so that he can tell her to leave, the Lady Icon slowly making her way down the ramp as the crowd continues to boo. Stasi just smiles and laughs slightly, ignoring all the booing and yelling coming her way.
Stasi: Oh, don't worry, Astrid. I'm not here to do anything to either of you. I just wanted to see the looks on your faces when you finally realized that you are truly...
Stasi pauses on the ramp and looks around as if she's trying to find the right word to say. Meanwhile, Dexter grabs Astrid, spins her around, and nails her with
Southern Justice
(running lariat)! Eric runs into the ring and knocks Brianna off of the apron as Dexter covers.
One…
Two...
THREE!!
Torres: The winners of this match...Eric and Dexter Calloway….The Headhunters!!!
Mitchell: Stasi provided the distraction, but there's no denying that this was a huge win for the Headhunters!
Brianna and Astrid both start to stir as Stasi looks as though she's come to a realization.
Stasi: Ah, yes! Irrelevant… And LOSERS!!
Stasi laughs like The Evil Queen as she turns and heads backstage, disappearing behind the curtain.
Mitchell: Oh this doesn't look good. That is the SECOND time Stasi Herveaux has cost Astrid a match.
What does the year 2019 hold for Iconic Professional Wrestling? Where does Iconic Professional Wrestling go for its second year of existence?
Iconic Professional Wrestling
In Association With Iconic Media LLC
presents
Coming July 2019
Torres: The following METAL MAIN EVENT contest is set for ONE FALL with a THIRTY MINUTE TIME LIMIT!
"Girls, Girls, Girls"
by Mötley Crew plays as Cheriè is the first to come out, she poses as the music picks up tempo. She then starts dancing down the ramp. Victoire follows after, her lips a straight, unemotional line. Cheriè climbs the ring steps and the raises her leg up on the middle rope before leaning back and posing. She she rises she blows a kiss to the audience before slipping through the ropes. Victoire jumps up onto the apron easily, entering the ring with no emotion.
Torres: Introducing first, team number one, at a total combined weight of three hundred and twenty-five pounds...the team of Cherie and Victoire...they are SAVOIIIIIIRRRRRRR FAIRRRRRREEEEEEEE!!!!!!!!!!!!!
Mitchell: These ladies fell short on the last Metal but now they have a chance to turn it all around here tonight. Let's just hope that they can keep their squabbling to a minimum and work together.
The lights go out in the arena as smoke begins to billow. Three single white spotlights shine on the centre, left and the right of the stage, as Ameno by Era begins playing over the PA System. Hel in the middle, Balder on the left and Tyr on the Right. As the three are finally raised the lights go out, then a burst of red pyro goes off behind them, as Viking Death March by Billy Talent goes off. Hel takes the first step forward, as her two monsters, begin walking down behind her. The fans begin to boo them, as Hel marches, Tyr & Balder behind her.
Torres: Ladies and gentlemen, team number two, from the Underworld at a combined weight of six hundred and ninety-one pounds. accompanied by Hel, they are the team of Tyr & Balder. They are the DISASTEEEEEERRRRRR SQUAAAAAADDDDDD!!!!!!!!!!!!!!!!!
Tyr and Balder climb up on to the ring apron as Hel points for her two monsters to get into the ring as she hops up between them. They hold the ropes open for her, as the fans continued to boo. Hel slides underneath the bottom rope as the boys climb up on the ring ropes, posing as the fans boo. Hel points at her two boys as they step down, they step back as they watch for their opponents to come out and start shaking.
Mitchell: I'm not going to lie, these two big dudes are intimidating as ever. But just like Savoir Faire, they too didn't win their match last time. Both teams are going to be fighting with everything they got to come out on top.
DING DING DING!!
---Metal Main Event: Tag Team Match: Savoir Faire (Cheriè and Victoire) vs. The Disaster Squad (Tyr and Balder)---
Cheriè goes to step out to the apron, Tyr and Balder rush over and drill Victoire from behind, sending her face first through the ropes so that she lands with a hard thud on the cold, hard thinly matted concrete floor below! Cheriè turns and tries to deliver a knee to Balder but Tyr nails her in the back before she can connect. The Disaster Squad Irish whip her across the ring. Cheriè rebounds and comes racing back across the ring. The Disaster Squad catch her for a double flapjack. Cheriè hits hard and Balder covers.
One…
Two…
Th...KICK OUT!!!
Cherie rolls him over into a crucifix pin attempt.
One…
Two…
Thre...TYR BREAKS IT UP!!!
Mitchell: Well I am not surprised that The Disaster Squad is taking the fight to Savoir Faire like they are. They took out the bigger Victoire and have focused solely on Cheriè.
The Disaster Squad drag Cheriè to her feet and give her a snap double team suplex. Cheriè hits hard again! Balder rolls over for a cover.
One…
Two…
THR...KICK OUT!!!
Mitchell: Victoire needs to get up and tag into this match or she might have to change her name. Things need to pick up if Savoir Faire want to win.
Victoire stands up and looks into the ring just as Tyr drops an elbow on Cheriè. Balder steps back, Victoire grabs him by the ankles, and Balder falls face first into the mat! Victoire dives into the ring. Tyr turns to face the onrushing Victoire and goes for a big clothesline. Victoire ducks. Cheriè pops up and hits a forearm to the face of Tyr. Victoire rebounds off the far ropes and comes in for a flying forearm shot that sends Tyr reeling into the ropes. Victoire and Cheriè run and deliver a double clothesline that sends Tyr flying over the top to the floor. As they step back, Balder rolls Victoire up from behind.
One…
Two…
THRE...KICK OUT!!!
Mitchell: A very swift glimmer of hope there for Savoir Faire before Balder rolls up Victoire but she kicked out and so the hope is still alive! Balder and Tyr are working very well together and they're giving Cheriè and Victoire a run for their money.
Balder starts up and Victoire punches him in the midsection. Balder doubles over and Cheriè catches him with
'Cherry' on top
(sit-out facebuster). Victoire grabs him and drops him with
Sucrer les fraises
(sitout scoop slam piledriver). Tyr starts to climb up and Victoire nails him again with a kick to the gut. Tyr doubles over and Victoire picks him up and drops him with a Samoan drop. As Tyr is coming down Cheriè hits a running diving corkscrew neckbreaker at the same time!
Mitchell:
Crème de la crème
!
Victoire covers.
One…
Two…
THREE!!
Torres: Here are your winners...the team of Cheriè and Victoire...Savoir Faire!!!
Mitchell: Well Victoire doesn't have to change her name after all as she and Cheriè have worked together perfectly and have come out as the winners of this match. They are ready to challenge Royal Controversy for the IPW Tag Team Titles at the next Metal on May Thirty-First!
Suddenly
"God Hates Us All"
by Slayer blasts through the arena's speakers as Eric and Dexter Calloway rush down the ramp towards the ring.
Mitchell: What in the hell is going on here?! Why can't these two keep their noses out of where it doesn't belong?!
Cheriè and Victoire are poised and ready, taking the fight to The Headhunters the moment that they slide into the ring. The four Metal Icons brawl as Victoire does battle with Dexter and Cheriè with Eric.
Mitchell: All hell has broke loose in the ring!
Cheriè picks Eric up to a vertical base and looks like she is about to hit a superkick but is knocked off kilter when Dexter shoves Victoire backwards into Cheriè! This opens up the door for The Headhunters to mount their planned offense. With Cheriè seemingly out, this allows the brothers to hold Victoire with an Argentine leglock before swinging her over into a facebuster!
Crowd: HOLY SH*T!
The Headhunters turn their attention on Cheriè and smirk before pulling her up and nailing her with
Southern Pride
as the fans rain the boos down upon them.
Mitchell: Wow! Just wow!
The Headhunters stand over the laid out bodies of Savoir Faire as the show fades to the IPW logo.
Family Man Studios ©2019
Iconic Media LLC ©2019
The names of all Iconic Professional Wrestling televised and live programming, talent names, images, likeness, slogans and wrestling moves and all Iconic Professional Wrestling logos are trademarks which are the exclusive property of Iconic Professional Wrestling © Iconic Media LLC. All Rights Reserved. All other trademarks, logos, and copyrights are property of their respective owners.