Post by Joshua Samson, ESQ on May 15, 2019 18:27:05 GMT -8
REMEMBER:
The Icons of IPW are trained professionals
and their stunts should never be attempted without proper training.
PLEASE.
DON'T TRY THIS AT HOME
ICONIC PRO WRESTLING PRESENTS
IN ASSOCIATION WITH ICONIC MEDIA LLC
A NIGHT OF PROFESSIONAL WRESTLING
Crumb:
WELCOME EVERYONE TO CHAOS!!
"Saints of Los Angeles"
by Mötley Crüe blares as the show pans about the capacity crowd of about thousand or so people. Signs, banners, and posters are sprinkled throughout the crowd such as "I'm The ONLY Lord of Chaos", "The Era of Bliss Begins Tonight", and "Long Reign The Nightmare"
Nelson: Two weeks off the heels of the Civil War supershow, Iconic Professional Wrestling has returned---
Suddenly the lights go dark as
"Miami Showdown"
begins to play. The cheer begins to rise from the stands as spotlights scatter throughout the arena then unify at the top of the stage. Aaron Kostan walks into the halo of lights with a smile on his face and the Television Championship belt around his waist.
Nelson: Well this is a pleasant surprise!
Rose: Says you.
Crumb: I say too!
The lights come up and the champion scans the crowd before bowing his head several times, his hands clasped in front of him, thanking the fans for their hearty welcome. He walks to the ring, being sure to high five and fist bump as many fans of possible along the way. He finally makes it to the ring then jogs rapidly up the steps. Another scan of the crowd, then he ducks between the middle and the top rope to enter it before going to grab a microphone.
Aaron: "How is everybody doing tonight!?"
A loud pop echoes through the arena in response.
Aaron: "Awesome! Awesome! I must say, you all definitely have something to cheer about. Two weeks ago, IPW held its third supercard show, and yet here we are with two championship matches, some qualifiers for a tournament to decide the best of the best...I would say you guys got a deal! A supercard show for the price of a regular old Chaos! I applaud your thriftiness."
Some claps scatter throughout the arena as some fans try to decide whether or not to applaud themselves.
Aaron: "No no, go ahead! Clap for yourselves."
He waits as the fans clap for their own financial intelligence.
Rose: Why are you clapping idiot? You get paid to be here!
Crumb: Oh well...um...I'm clapping for the fans. Yeah...for the fans!
Aaron: "Now, I came out here tonight with a simple message. It starts with Civil War...well, before Civil War. Could you put the pictures up please?"
Aaron motions to the video board on stage where pictures of the Civil War Meet and Greet begin to cycle through.
Aaron: "Look at all of those people! The Civil War Meet and Greet was a huge success. We were there for...what...four hours? There wasn't a single moment me, or any of the other Icons were resting! You all just kept coming, talking, sharing your stories, your encouragement. I can't speak for everyone, but I know I was extremely humbled by the moment. I just...I want to thank each and everyone of you who came out to that meet and greet...and to those who didn't get to come, thank you for watching. Without you, none of us are here. Thank you, really."
The fans cheer again, and Aaron claps along with them for a moment or two.
Aaron: "But I really want to talk about one meeting I had in particular."
He points to the video screen again. It flips through a couple more images very fast before landing on a photo of Aaron Kostan kneeling behind a little kid. He has his thumbs up and a wide smile on his face, though the kid looks more confused than anything.
Aaron: "So...this is Noah. As you can see, I was more excited to see him than he was to see me..."
The crowd laughs at Aaron's observation as he chuckles a little too.
Aaron: "But what you can't tell from this picture is that Noah is from Australia. He and his parents planned their entire vacation around Civil War and the Civil War Meet and Greet because they wanted to come see an IPW show live."
He pauses and nods towards the crowd, acknowledging the bewilderment of some of the fans.
Aaron: "I know. Crazy, right? Talking with them made me realize something though. While this company is small, and hasn't even ventured beyond southern California yet, we have the world's eye. That's right, be it on cable television late at night or online on demand, IPW is worldwide. People are watching, and that is a testament to the skill of everyone who has stepped into this ring, regardless of how unprofessional they may be at times."
Nelson: Kostan does have a fair point. Though Iconic Professional Wrestling is only locally marketed at a very late time slot, we have created quite the buzz in the wrestling industry. It's only a matter of time before we broker national television syndication!
The Television Champion reaches around behind him and unclasps the belt before raising it into the air.
Aaron: "And while I have the world's eye, I want to let the world know, the Television Champion stands ready for your challenge. You think you've got what it takes? I want to find out if you do. I want to fight the best...so come to southern California, sign your contract, fight for the Television Championship, be iconic!"
He drops the Television Championship to his side as the hyped up nature of his voice spreads to the audience in attendance.
Aaron: "But, I know what you are all thinking...Aaron...you might not get to wrestle all of those people you just challenged. You have to defend your championship tonight."
Aaron pauses and points with a sweeping motion to the fans.
Aaron: "And you would be right…but you see, Johanna said she needs this belt. I had hoped she wouldn't say something so ridiculous, but again the challenger for my title is, despite her record…just like the others."
He shakes his head in disapproval.
Aaron: "I would assume she decided she needs this championship to prove something, or to make her feel good about herself. Me? I don't need the Television Championship to prove anything to anyone else or to myself. No, a professional...the "Artist" proves how good he is in the ring...and he'll do that again tonight."
With that, Aaron drops the microphone. He raises the IPW Television Championship above his head one final time before vacating the ring and heading backstage.
Crumb: I'm proud to have Aaron as our Television Champ!
Rose: Uggghhh. You would.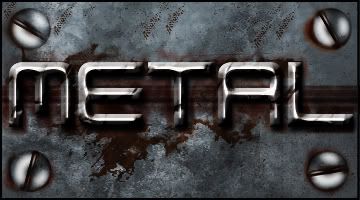 Broadcasting monthly. Only on Facebook Watch
Torres: The following DEBUT match is scheduled for ONE FALL with a TEN MINUTE time limit!
"Regulate"
by Warren G hits the airwaves. Soon after, the lights begin flickering as Trevor Stone makes his way out onto the stage, He takes in the crowds cheers before making his way down to ringside. As he reaches ringside, he removes his jacket, hat and tosses them down before climbing onto the apron then inside the ring. As he poses for the crowd, the music fades before Trevor begins stretching before the bell.
Nelson: This young man is coming out here looking to make an impact on Iconic Professional Wrestling. I wonder what he has instore for us?
Crumb: Well a lot of guys come in here swiftly and leave about as fast. Hopefully this guy isn't one of them?
Rose: I can hear the revolving door moving now.
"Learn To Fly"
by Foo Fighters plays as Ace Sky makes his entrance with a butterfly kick on the stage, he high fives fans down the ramp and aisle way until he reaches the end of the aisle way then he sprints and leaps upon the ring apron flinging himself in with a trio of headstand-front handsprings, does a trio of rolling savate kicks.
Nelson: Ace Sky did not fare too well in his Iconic Professional Wrestling debut in the battle royal at Civil War, but he has to be looking to turn things around here in his singles debut.
Crumb: Both Icons should be looking to leave an impact on the IPW fans and management. There's no better way to do that than with a win here tonight!
Rose: I highly doubt either of them will be worth remembering. People are going to wind up forgetting about these two.
Crumb: You're such a Negative Nancy sometimes, Rose.
Rose: Meh.
DING DING DING!!
---Iconic Pro Wrestling Debut Match: Trevor Stone vs. Ace Sky---
Before Trevor and Ace and mix it up, Slayer's
"God Hates Us All"
starts playing and the two Southern brothers, Eric and Dexter Calloway, walk out nodding their heads along.
Crumb:
WHAT CAN EVERYONE BE THINKING AS THE HEADHUNTERS HAVE COME OUT HERE?!?!
Rose: Probably, "these good ol' boys must have their shows mixed up because this isn't Metal!"
Nelson: This is not the first time Metal talents have made an appearance on Chaos and it probably will not be the last.
Rose: Yeah but not during a match, Patticake!
Both groups of Icons keep their eyes contract locked on each other. The Headhunters make their way down to the ring as Trevor and Ace look on confused. The Calloway brothers get onto the apron and step into the ring through the ropes.
Crumb: What's going on here, Patrick?
Nelson: I have not the slightest idea, Crumb. The Headhunters being out here is nowhere on my format sheet for the show!
Ace and Trevor look poised and ready to fight as the brothers just stand and smirk. Not waiting any longer, Ace and Trevor charge Eric and Dexter respectively and start hitting them with blow after blow.
Rose: That's what I'm talking about new guys! Take the fight to them before they bring it to you!
The fisticuffs doesn't last too long as Dexter shoves Trevor backwards before lifting him onto his shoulders and nailing a hard Samoan drop. Dexter then turns and assists his brother by pulling Ace away, allowing The Headhunters to set Ace up for and hit
Southern Pride
(Eric hits a wheelbarrow suplex while Dexter adds a sitout rear mat slam to drive an opponent's head into the mat).
Crumb:
WHAT CAN EVERYONE BE THINKING AS THE HEADHUNTERS, ERIC AND DEXTER CALLOWAY, COMPLETELY DECIMATE TREVOR STONE AND ACE SKY?!?!
Rose: Probably, "It was nice knowing you!"
The Headhunters stand over the fallen Trevor and Ace as the opening theme for Gokaiger played throughout the arena, fans standing on their feet as 'The Toku Titan!' Geki Nitoh, emerged from backstage. Decked out in his full body KyoryuBlue getup, Geki walked out onto the middle of the stage, looking out to the cheering crowd. A couple moments passed as that music was replaced by the sounds of
"Your Favorite Drug"
by Porcelain and The Tramps. The reaction to that was far less positive as none other than 'YOUR Favorite Drug' Xavier Laroux stormed out from the back.
Rose:
WHAT IN THE HELL ARE THESE PUNKS DOING HERE?!
Nelson: Ladies and gentlemen, the California Wrestling Republic Camaraderie Champions are here at the Iconic Arena!
Crumb: I'm surprised the Toku Addiction actually showed up! Xavier Laroux has been going back and forth with the Headhunters on Twitter all week!
The Headhunters immediately jump out of the ring and rush up the rampway. The Toku Addiction rush down the ramp. The two teams meet halfway and come to heavy blows!
Crowd: HOLY SH*T! HOLY SH*T!
Nelson: We have a Pier six brawl going on out here!
Crumb: Where in the world is the Compton Brothers Security?! We need to get those Toku Addiction hoodlums out of here!
Rose: Let them fight!
After several more minutes of all out brawling between the two teams, the security force floods from backstage in full force in order to separate them. Toku Addiction and Headhunters desperately fight to get at each other.
Nelson: We will be right back after we get things back in order here, ladies and gentlemen.
Chaos returns from commercial as
"Hate Me Now"
by Nas featuring Puff Daddy blares throughout the arena. A very dapper suited Joshua Samson walks out to the top of the ramp. There is an uproar of jeers throughout the crowd. Samson raises an eyebrow and chuckles upon hearing the disdain from the audience.
Crumb: It's still so weird to see Joshua as the boss!
Nelson: A lot has definitely changed over the years, Crumb, but our buddy Joshua Samson is running the show!
Rose: You know you two say that
EVERYTIME
Mr. Samson ever comes out here?!
Samson makes his way down the rampway and enters the ring.
Samson: Yes, yes, boo me all you want, plebs. You know I live for your approval.
The Owner Extraordinaire rolls his eyes.
Samson: But I'm not out here to beat around the bush tonight. No, no, I need to find out what the hell is going on in my goddamn company! If you don't know what I'm talking about, I'm talking about that Russian Mail Order Bride aka Stasi Herveaux!
The crowd jeers upon hearing the name of the Lady Icon.
Samson: Yeah, that's how I feel about her too. Because who does this little skank think she is going behind my back and presumably over my head to get herself reinstated after I suspended her indefinitely?! A suspension that was justly and rightfully handed down.
Nelson: Well there has been some debate on whether suspending Herveaux indefinitely was justified.
Rose: Hell yeah it was justified, Patticake! Who barges into their boss' boss's office and commence to cuss him out especially over business that was none of your business?! She's lucky that Mr. Samson just didn't fire her right there on the spot!
Crumb: Guess none of that matters now because that suspension only lasted all of one week...if that!
Samson: The Russian Mail Order Bride is a failed experiment that imploded. Over and over she was given a chance to "get over"...forced into the main event scene when she wasn't need...yet nothing. I was more than willing to have here still working albeit jerking the curtain but she hung herself. She left me no choice but to punish her for impedance.
Suddenly
"The Downfall of Us All"
by A Day to Remember blares throughout the Iconic Arena as everyone's collective attention turns to the top of the entranceway stage. Stasi sashayed her way to the top of the stage with a microphone in her hand, dressed and ready to compete. Her crimson red lips parted into a smile as she looked at Samson standing in the ring.
Nelson: Well you knew it would not be long before Herveaux made her way out.
Rose: You had to know she just wasn't going to sit back in the back and take Mr. Samson down talking her.
Stasi: Well… well… well… I like how you TRY and run me down when I've done nothing but speak the truth. It's not my fault that you're incapable of handling it, acting like a pissy ass little boy instead of a grown man. You thought that by suspending me that I would stay silent? Bitch please… I'm more resourceful than you think. You see, unlike you… I know what it takes to get the job done. You're just mad that I got my suspension overturned.
Samson: You think? Clearly you have some "spunk" stuck in your ears if you didn't already hear me say that?
Crumb: Spunk?
Rose: I'll explain it during the commercial, Crumbbum.
Stasi: There we go again… using the same tired and old insults that would have been better suited in a high school bickering contest than in the grown up world. The more that you flap those gums of yours, the sillier you make yourself look.
Stasi slowly starts to walk down the ramp.
Stasi: But then again… you have the mental capacity of a pre-pubescent bitch boy.
Samson: Ohhhhh, you got me there. Nothing beats that cutting edge Russian trash talk. But yes bring your ass on down to this ring so that I can say what I have to say to your face.
Stasi: Half Russian…
Samson: The better half.
Stasi takes her time but she finally does make it to the ring and climbs the steel ring steps before stepping through the ropes and entering the ring.
Stasi: Well… here I am. Do your worst… well I should say try.
Samson: It's very simple,
Anastasia
. As of this afternoon, twelve twenty-six to be exact, the paperwork to official release you from your contract has been signed. Your services, as paltry as they have been, are no longer needed. In other words...YOU'RE FIRED!
The crowd explodes with a collective gasps.
Crumb:
WHAT CAN EVERYONE BE THINKING AS JOSHUA SAMSON HAS FIRED STASI HERVEAUX FROM ICONIC PRO WRESTLING?!?!
Rose: Probably, "It's about damn time!"
Stasi just stands there and laughs, tucking a section of her onyx colored locks behind her ear.
Stasi: I knew that was coming. But you see… you have failed to realize one thing. Last time you tried to do something, when you tried to suspend me indefinitely, it got overturned by someone. And this someone sees something in me and believes in my message. Do you even know who has the power to do something like that?
Just then
"American Woman"
by Lenny Kravitz begins blasting through the arena's PA system as Stasi's smile grew even wider.
Crumb: Who's music is this?!
Everyone looks on in confusion as Brooklyn Holloway makes her way out onto the stage and down the ramp.
Rose: Isn't that Brooklyn Holloway?
Nelson: Indeed it is, Rose Marie. For those not in the know, Mrs. Holloway is part of the holding company that owns Iconic Professional Wrestling along with Samson.
The Hispanic woman… doesn't look too happy, marching down like it was the Victoria's Secret Fashion Show catwalk. Stasi sits on the middle rope to allow Brooklyn to enter the ring before she hands her the microphone.
Brooklyn: I know none of you, well most of you, do not know who I am. But my name is Brooklyn Holloway and I am
CO-OWNER
of Iconic Pro Wrestling, representing the joint interests of myself and my husband in this company. And it seems to me that someone has forgotten all about that fact.
Brooklyn turns and looks directly into the eyes of Samson.
Brooklyn: For weeks you have been acting irrationally, putting the livelihoods of our talent at risk. So when you acted impulsively and suspended Anastasia Herveaux, she came to me after being informed by Tapioca Joe that he did not have the power to undo it... and I undid it. And as of twelve thirty-one this afternoon… her unnecessary firing was overturned by yours truly!
An expression of shock and confusion contorts Joshua's face upon hearing this revelation.
Crowd: HOLY SH*T!
Crumb and Rose:
HOLY SH*T!
Nelson: What everyone said!
Brooklyn: You forget that I have that power. And if you think for one second that you can punish someone for doing the same thing as others… you're sorely mistaken. No longer will I be sitting back and letting you run this company into the ground. Your reasoning behind punishing Ms. Herveaux are not enough to warrant said punishment. If you're going to punish her, I am more than willing to give you a list of people who have committed similar offenses and deserve equal to what she has received… starting with your "German Ruger" Johanna Krieger.
Seemingly over the initial shock of it all, a frowning Owner Extraordinaire shoots dagger first at Stasi then at Brooklyn.
Samson: YOU HAVE GOT TO BE OUT OF YOUR GODDAMN MIND, BROOKLYN?!
Brooklyn: No… you are. And the longer that this has been going on, the more clear it has become. You need to get yourself together and stop letting your personal feelings affect THIS BUSINESS! I'm half tempted to go to ask for a vote of no confidence… and I know that I have two votes already to your one.
Samson: Two votes? You really must have lost some goddamn brain cells when you spit out that jumping bean?! Regardless of what is going on in my marriage, there is no way in hell that you'd get three damn votes to oust me as the managing-partner! Hell, you, just like her, are SILENT partners when it comes to IPW, if you haven't forgotten!
Brooklyn: Oh no… I remember. And for the first few months I was that. But over the past few weeks and months, you have made it really damn hard to stay that way because you are ruining a good company that my husband and I… the two votes I have… invested our money in. Remember… YOU came to us asking for funding to make this venture happen. And right now, you have one vote to our two.
Crumb: I have no idea what they're talking about with all this partners and votes talk.
Rose: Because you're an idiot.
Nelson: Quiet you two…
Samson: You really think I only have my own vote, Brooklyn? How about we settle this right now then?! The other SILENT partner is in the Iconic Arena right now.
Nelson, Crumb, and Rose: Really?
Samson: Hey, Astrid, could you come out here for a brief minute?
Brooklyn: You really think after what you've done to her that she'll come out here to help you?
They stand there for a few brief moments looking toward the entrance stage.
Nelson: Mrs. Holloway does indeed have a point concerning Sedin coming out here. It is well documented the marital issues within the Samson household.
Rose:
ASS
trid is a woman scorned. You know she's going to come out here and try to stick it to the boss. She's a spiteful, pity, little woman!
After what seems like eternity the haunting sounds of
"Alone In A Room"
by Asking Alexandria start to waft their way out through the arena's PA system. It takes a little bit, but eventually Astrid Sedin comes out from backstage and makes her way down the ramp to a mixed response from the IPW faithful.
Nelson: There is clearly a lot weighing on her mind right now. I wonder whose side she is going to take?
Rose: If
ASS
trid wants to keep her job she better pick Mr. Samson's side. Hell… we all better hope she does for the sake of our jobs!
Crumb: We don't really know what she's going to do. I believe in love and know that love will win out.
Rose:
WHAT?!
Crumb: Nevermind….
Astrid makes her way up the steps, stopping at the top as her eyes go from Joshua to Brooklyn and Stasi. She takes a deep breath, exhaling sharply before stepping into the ring.
Nelson: Lest we forget that Sedin and Herveaux are set to square off later tonight in a Lord of Chaos Qualifier match.
Crumb: Or that they'll locked in a heated rival based off of Stasi's jealousy of Astrid.
A ringside crew member hands Astrid a microphone but she stands silent, in the middle between her estranged husband and the two women looking to oust him.
Samson: Thank you for coming out here, Asti. I know you're getting mentally prepared to face the Russian Troll Mail Order Bride but this should only take a hot second.
Astrid: OK… What do I need to do?
Samson: Let this b...I mean, Brooklyn know that there is NO WAY IN HELL that you will vote against me to have me relieved as the president of IPW? Go ahead and tell them, baby. Tell her.
Astrid kept her gaze upon Samson, their eyes locked upon each other.
Brooklyn: What's your vote
MRS. SAMSON
?
Brooklyn's words manage to divert Astrid's attention in her direction for a brief instance before she looks blankly out into the crowd. She winces a little bit as a stabbing pain shoots across her head. She ignores the pain as she looks once more at Brooklyn and then again at her estranged husband.
Astrid: I… I…
Samson: Go ahead and stop this backstabbing woman from taking
our
company, Gizzy.
Astrid: I… can't do this right now.
And with that, Astrid drops the microphone she was holding with a loud thud before bolting out of the ring!
Crumb:
WHAT CAN EVERYONE BE THINKING AS…
Rose: Shaddup!
Astrid walks quickly up the ramp so that nobody can see her crying. Stasi shakes her head and picks up the dropped microphone and raises it to her lips.
Stasi: Run away little lamb. You're just as spineless as your pathetic husband.
Nelson: I did not think Sedin would be able to handle this right now.
Rose: Because she's freakin' weak!
Crumb: You're heartless, Rose.
Rose: Meh…
Joshua watches his estranged wife disappear backstage.
Samson: There you have it, Brooklyn!
Brooklyn: She didn't side with me… but she also didn't side with you. This…
Brooklyn motions between the two of them.
Brooklyn: …isn't over… not by a long shot. But I won't be silent any longer. She's eventually going to have to her vote. And when it comes, I'll gladly make sure your transition out of Iconic Pro Wrestling is easy for you.
Samson: Out of IPW? Are you stupid or stupid?! The only way I'm leaving my company is on a freaking stretcher!
Brooklyn: That…
Brooklyn looks over at Stasi who cracks an even wider smile.
Brooklyn: …can be arranged. Be careful what you wish for.
No sooner did "for" come out of Brooklyn's mouth, Stasi launches herself at Samson and hits him with a clothesline.
Crumb:
WHAT CAN EVERYONE BE THINKING AS STASI HERVEAUX HAS ATTACKED JOSHUA SAMSON?!?!
Rose: Probably,
"HOLY SH*T!"
Crowd: HOLY SH*T! HOLY SH*T!
Stasi waits for him to get back up and once he does, he's met with forearm after forearm that sends him back into the corner, all while trying to shield himself from the attack. She throws in a few more blows for good measure before backing up and then charging again and nailing him with a high knee.
Nelson: This is completely uncalled for! I know that Samson is not the most deserving of people but not even he deserves this! Holloway and Herveaux are taking this too far!
Stasi walks back out to the center of the ring, gloating to the crowd as Brooklyn stands off to the side and claps her hands. Samson is clearly groggy and once Stasi is done her boasting, she turns her attention back to him, she grabs him by the wrist and pulls him back to the center of the ring, turning him so that his body faces the rafters and smiling before hitting him with
Dirty Little Thing
(inverted facelock double knee backbreaker)!
Nelson, Crumb, and Rose:
OHMIGOSH!
Stasi instantly pops back up to her feet and grabs him by the wrist again, pulling him harshly up to his feet before going back to back with him locking his legs around her waist and her elbows in his and nailing him with
Novocaine
(Gory bomb).
Stasi sits up and smiles, licking her lips and then wiping her mouth.
Stasi: THIS IS WHAT YOU GET!!
Once again, she pulls Samson up to his feet and smiles before taking a step back and driving the heel of her right foot into the back of his skull for
Avada Kedavra
(Heel kick to back of opponent's head). Brooklyn continues to look on as Stasi starts gloating again, holding her arms up at the level of her shoulders.
STASI: I'M NOT F*CK*NG DONE YET!
The crowd jeers viciously. Samson is seemingly out cold on the mat as Stasi gets down on his level and holds his face.
STASI: WEAK PEOPLE LIKE YOU ARE RUINING THIS COMPANY!
Without even thinking, Stasi quickly moves and locks in
Misery Business
(over the shoulder single leg Boston crab), her submission signature maneuver. A barely conscious Joshua Samson whimpers in excruciating, tears flowing from his eyes.
Nelson:
WE NEED COMPTON BROTHERS SECURITY DOWN HERE RIGHT NOW!
Crumb:
SOME ONE HELP PLEASE!
Almost as if on cue, Olivia Rhodes and Johanna Krieger comes from the back and rush toward the ring.
Rose:
HERE COMES OLIVIA AND JOHANNA!
Brooklyn tells Stasi to release her hold and after dropping Samson in a heap, the two women quickly make it out of the other side of the ring just as the two blonde women slide in. All four lock eyes. Stasi and Brooklyn slowly make their way around the outside and make their way up the ramp.
Nelson: Thank goodness for the timely intervention of Rhodes and Krieger! If it were not for those two Lady Icons who knows how long Herveaux would have kept
Misery Business
locked on!
Olivia and Johanna helpless look on as EMTs slide into the ring to check on the unconscious Joshua. Smiling wide, Brooklyn and Stasi just stand at the top of the stage.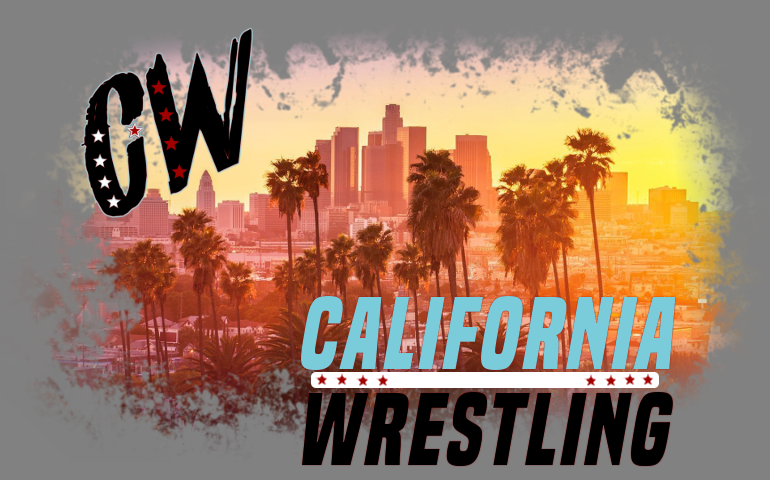 Standing backstage in front of the door clearly marked as Astrid Sedin's is Butterscotch Monroe. The journalist exhales audibly before knocking on the door. Astrid has trails of tears visible on her makeup and is holding a beautyblender in one hand and a bottle of Too Faced Born This Way foundation in her hand.
Astrid: Is there something I can help you with Butterscotch?
Butterscotch: Astrid, what are doing?! You haven't heard?
Astrid: I don't have a monitor in here. One of the luxuries I don't have at the moment. What happened?
Butterscotch: Joshua is being medevaced to the hospital as this exact moment! Brooklyn had Stasi assault him. It's really bad, Astrid.
Astrid drops what she is holding, the glass bottle shattering on the ground and sending foundation in every direction. Astrid pushes past Butterscotch and looks one way down the hall and then the other.
Astrid: Which way Butterscotch… WHICH WAY IS HE!?
She grabs hold of Butterscotch's shirt collar and shakes her a bit.
Butterscotch: Out in the back, Astrid. Out in the back!
Astrid: Thanks…
Without so much as another word or a bat of an eyelash, Astrid takes off towards the back of the arena. She flies past everyone, her blonde hair flying behind her as she pushes past people looking mad and concerned at the same time. She bursts through the doors and sees Olivia Rhodes and Johanna Krieger standing back as a group of medics push a gurney strapped unconscious Joshua towards a waiting helicopter. She runs past both women and makes a beeline for Joshua.
Olivia: Astrid, wait…
But it was too late, the petite blonde woman reaches the stretcher a few feet from being loaded.
Medic: Ma'am you can't…
Astrid: I am his wife goddammit! Give me a minute!
The medic relents and Astrid goes to Joshua's side, grabbing hold of his hand as she uses her free one to caress his head.
Astrid: I'm sorry baby… I'm sorry this happened to you.
She kisses his forehead as she squeezes his hand.
Medic: Ma'am, we got to go.
Astrid: GO F*CK YOURSELF!
She glares at the medic before turning back to Joshua.
Astrid: They're telling me I've got to go. But I'll see you later at the hospital. I promise… Stasi won't make it out of here of her own volition.
Astrid kisses his forehead one more time before releasing her hold and backing away, slowly walking backwards towards Olivia and Johanna as they load him into the helicopter. As it starts to ascend, Astrid wipes a tear from her cheek.
Olivia: Astrid?
Astrid turns around and you can clearly see the rage filling up in her eyes as she looks at the arena doors.
Astrid: I'm going to end that c*nt.
She pushes past the two blondes and heads back into the arena as the scene fades.
~~
Torres: The following is a LORD OF CHAOS QUALIFIER MATCH scheduled for ONE FALL with a FIFTEEN MINUTE time limit!
Down go the lights as the opening beat of
"Karate"
by BABYMETAL fills the arena. A few lights flash around the stage as the drums thunder away. On cue, as the heavy guitar enters the fray, the screen lights up with
黄金の息子
GOLDEN SON
Crumb: Here we go!!!
Nelson: The Iconic Professional Wrestling debut of one of the rising stars of Japan - Hiro Masaki.
Rose: I thought Mr. Samson blocked this?
Nelson: He did, but our General Manager Tapoica Joe wants to see this guy in action.
Crumb: And he's not the only one!
The guitar hammers away as Hiro Masaki walks out onto the stage, a smile across his face. He wears a knee length golden jacket, closed shut across his chest, and a pair of sunglasses. He looks around the arena as his manager, Jon Kellar, joins him on the stage. Hiro raises both of his hands as the vocals begin
Seiya sessesse seiya.
Seiya sessesse seiya.
Soiya sossosso soiya.
Soiya sossosso soiya.

OSSU!
As the vocals continue Hiro reaches the ring and climbs up the steps. He steps through the middle rope
Namida koborete mo
OSSU!
Hiro reaches the centre of the ring and looks out towards the crowd.
Tachimukatte yukooze!
As the vocals reach the final note he brings his hands up and out to the side, then suddenly runs forward and leaps onto the second rope as the lights come up. He keeps his hands out wide and smiles out into the crowd.
Hitasura seiya soiya tatakau-nda
kobushi o motto kokoro o motto
zenbu zenbu togisumashite.
Hiro motions to the crowd to join in, miming along with the last few words of his song.
Wo'oo wo'oo wo'oo!
Hiro looks disappointed as the crowd do not respond at all. Kellar shakes his head.
Kellar: Focus on the match!
Hiro jumps down from the rope and undoes his jacket, dropping it down off his shoulders and throwing it to Kellar on the outside.
Nelson: This young man with his brother make a formidable tag team but tonight it is Masaki's big shot to stand alone!
Crumb: And they couldn't be more different in their approaches. Hiro seems to be a respectful warrior hell-bent on winning clean and gaining honor….
Rose: And Kono is the one with brains who just wants to win….
Crumb: You could say that…
Rose: I just did...and I'm right...so shut up!
And then
"20/20"
by crown the empire hits. Dickie Watson comes flying out from the back hyped up throwing his hands in the air. He high fives fans and smiles as some of the women in the front row reach out for him, he even stops to give a young fan wearing a "Dickie Says Wot?" shirt a hug before sliding into the ring.
Crumb: Dickie has had interesting matches so far, he beat Eliza Dresden and then teamed up with his friend Aiden before taking part in the Battle royal at Civil war
Rose: And his skinny lil ass got tossed out...I bet he doesn't even weigh 176...more like 120 soaking wet...
Nelson: He may be one of the...least defined...Icons of the roster but Watson can fly!
Rose: Good...he can fly on out of here back to mother Russia.
Nelson: You are a very difficult person to work with.
Crumb: Hehee...
DING DING DING!!
---Lord of Chaos Qualifier Match: Hiroyuki "Hiro" Masaki vs. "The Molotov" Dickie Watson---
As the bell rings Dickie and Hiro stare across the ring at one another. Dickie bounces up and down on the balls of his feet with Hiro rolling his wrists, Hiro looking a little bigger than Dickie in height and certainly in muscle density. The two men come to the center of the ring and Kellar just leans on the mat interested. They go to lock up but Dickie ducks down and rolls out of the way before popping up and sweeping Hiro's leg taking him down. Hiro looks up at Dickie and slowly gets to his feet with a nod of respect, Dickie stays loose and moves around Hiro, they lock up this time and Hiro grabs a hold of Dickie's arm into a top wristlock, Dickie ducks and rolls before kipping up and hitting an arm drag on Hiro taking him across the ring to the corner where Kono is standing.
Nelson: Watson showing us his blinding speed advantage. Maksaki is going to have to ground Watson and slow him down to make sure he can win this.
Crumb: And Dickie needs to avoid that, but can he?. He's a little fly buzzing around and Hiro is a flyswatter.
Nelson: There's no doubting Makasaki is talented, but this Watson...he's pretty damn awesome.
Rose: But small...really….really small…
They move back towards the center of the ring, Dickie ducks down and is able to grab Hiro around the waist from behind, Hiro though runs to the ropes, hooking the top rope with his arms causing Dickie to snap back and roll to his feet in the center of the ring, Hiro does for a high roundhouse kick to Dickie's chest but Dickie is able to duck it and he leaps onto the middle rope springing off for a crossbody, but Hiro looks up and is able to see it coming hitting a bicycle knee right to the face of Watson in mid-air causing Dickie to spin and land hard. Hiro covers.
One...
Two...Dickie is able to get a shoulder up but is clearly out of it.
Nelson: Wow, that was amazing timing from Hiro Makasaki. He was able to pick his spot and strike.
Rose: And he almost took the Hot Topic kid's head off….
Crumb: Hot topic kid...that could be used as a nickname...I like it…
Rose: You would…
Hiro pulls Dickie to his feet and looks the young man in the eye before hitting a sequence of kicks, low to the legs and a backfist before striking Dickie with a roundhouse to the side of the head taking him down, Kellar nods and actually shows a little emotion at his client taking charge of the match. Hiro then gets in position and goes for a standing moonsault, Dickie gets his knees up and Hiro holds his ribs rolling back and away. Dickie gets to his feet and hits the ropes before hitting a baseball slide dropkick sending Hiro out of the ring to the floor with a thud. Dickie then hits the ropes again as Hiro gets to his feet and he throws himself out of the ring with a Suicide dive that causes Hiro to hit the ringside barricade hard. Dickie pops to his feet and high fives a few fans as Kellar strolls over and tells his client to get up, as Dickie walks over Kellar turns and shrugs walking away.
Dickie pulls Hiro up and rolls him into the ring before leaping onto the ring apron, as Hiro gets to his feet Dickie goes for a springboard Tornado DDT spiking Hiro on the top of his head, Dickie is able to hook the leg and cover as the fans count along.
One…
Two...
THR...Hiro kicks out!
Dickie pounds the mat hoping he had it but the referee waves it off.
Nelson: So close for Watson!
Crumb: Dickie needs to stay on him!
Rose: It'll take more than that to keep Hiro down.
Crumb: Hey...look at Dickie's Instagram...he has a pet Wallaby…
Rose: What?!?!...
REALLY?....OH MY GOD IT'S WEARING A HAT!!!!
Dickie shakes his head and calls for the
A LA FINNLENA
, he runs up and goes for it but Hiro stands up and throws Dickie in the air before hitting a vicious kicks to Dickie's chest sending him spiraling out of the ring now, Hiro runs up and hits the golden triangle moonsault to the floor as the fans go nuts. Hiro rolls Dickie back into the ring and hits his cartwheel into a moonsault! He hooks Dickie's leg.
One…
Two...
THR...Dickie kicks out!.
Hiro doesn't waste any time though and rolls over Dickie's body picking the leg and locking in an Ankle lock!. Dickie scrambles to the ropes and is able to get the hold broken quickly. Hiro steps back and as Dickie gets up he stalks him, Hiro grabs Dickie and goes for a german suplex. Dickie though backflips out of it he lands on his feet and hits a step up enziguri on Hiro, Hiro staggers back rubber-legged and Dickie springs off the ropes going for a hurricanrana, Hiro though blocks the move and powers Dickie back up hitting his Sitout Elevated Powerbomb he calls the
Rising GoldSun Bomb
!
Rose:
THAT'S GOTTA BE IT?!
Nelson:
The Rising GoldSun Bomb
!
Crumb: Try saying that five times fast!
Hiro hooks Dickie up, the referee counts.
One…
Two...
THREE!!!
Torres: The winner of this match and qualifying for the Lord of Chaos tournament….HIROYUKI MASAKI!
Hiro leaps up off the canvas as Jon Kellar rolls into the ring. Hiro runs towards his manager and hugs him as Kellar hugs him back. Both men separate, and Kellar turns and raises Hiro's hand, the crowd giving him a bigger response than they did during his entrance.
Crumb: Looks like these fans like what they see!
Nelson: Hiro Masaki advances into the Lord of Chaos tournament! Can he go all the way?
Rose: Oh come on, there is no way Mr Samson is going to allow that!
Nelson: There may not be a choice with Samson now!
We cut backstage to find Johanna Krieger leaving the backstage loading area down a hallway, her eyes are focused on the floor as she paces up the hallway before stopping. She slowly turns seeing the camera near her, the cameraman obviously realises his error and tries to get away but he doesn't move fast enough and a scuffle is heard as the camera seems to jerk around before it is focused at the wall and we hear Johanna's voice, low and menacing.
Johanna Krieger: Stop...STOP...STOP MOVING. You are going to stand right here, you are going to record and broadcast everything I am about to say and you are not going to move...
He moves again and they struggle before Johanna raises her voice.
Johanna Krieger: STOP!...if you don't do as I say then something very bad is going to happen to you..NO...NO...stop moving. See, if you don't. I am going to grab your arm, I am going to move it the opposite way to how your elbow joint bends until I hear a snap...do you understand?..just nod...good boy...
Johanna steps back and the camera pulls upward to her, Johanna breathes deep and grits her teeth.
Johanna Krieger: Joshua Samson, took a chance on me, he signed me to a contract and weathered a storm of people calling favouritism, he even defended my hiring and my closeness to him to his own wife. He has pushed me to be better, he has seen me earn opportunities through strength. And all he asked in return?..loyalty...loyalty to this company. And I gave it.
She looks down and calms herself again.
Johanna Krieger: Stasi, as much as I am a raging storm, a warrior and someone who has already beaten you. The truth is that I don't think I could give you a beating as bad as Astrid wants to. You will pay for what you've done, both you and Brooklyn. You will pay. If it isn't Olivia or Astrid it will be me and the three of us will do all we can to break you both.....this...this war...
She snarls and shoves the cameraman back as we cut to ringside.
~~
Torres: The following match is scheduled for ONE FALL with a TEN MINUTE time limit!
The lights go out as the screen shows a girl running through a woods before stopping, a figure stands before her as
White Rabbit
by Egypt Central breaks the silence. The smoke comes out from the entrance as from beneath the stage a man hanging upon a cross rises. Once the cross stops the man steps from it, hood covering his long dreadlocked hair as he walks towards the ring. He steps up the steel stairs and between the ropes as he falls to his knees and extends his arms as the lights return and he removes his hood as he gets up and moves to his corner.
Nelson: Hunter Rowe has made quite the impact here in Iconic Professional Wrestling with this whole PETA-esque thing that is going on.
Crumb: Much like Ace Sky, Hunter didn't do too well in the battle royal and wants to show the IPW world that he is one to be feared.
Rose: He sounds a lot like that Xstatic fool we had here and look at what happened with him… he poofed because nobody believed in what he was preaching. We already have one person preaching in Stasi Herveaux… we don't need another one.
The soft strums of an acoustic guitar crack the silence within the air. Strum by strum, the volume slowly rises and captivates the audience.
"ALONE, PART 3"
is recognized upon the PA, as the late XXXTentacion's voice calmly sings over the guitar. Out from behind the curtains appears Dominic Nunnely. His gaze stays straight ahead of him, never breaking eye contact away from the ring. Tattoos scattered across his face, showing the scars the young man has suffered throughout his life. Not a word is uttered to anyone, he simply keeps to himself as he makes his way down to the ring. Sliding into the ring, he peacefully waits in a corner for the bell to be rung.
Nelson: Dominic Nunnely was supposed to be in the battle royal but was replaced by Ace Sky before the match happened. Rumors have been swirling since then that he had a minor injury.
Crumb: Well whatever was going on, he missed out on a pretty big deal of a match.
Rose: He hasn't been the same man for weeks from the one that debuted and was actually making people pay attention. Hell, I even forgot he was on the roster.
Dominic gives the big man a flying forearm. Hunter staggers back while the referee calls for the bell to officially start the match.
DING DING DING!!
---Hunter Rowe vs. Dominic Nunnely---
Dominic throws wild punches, pounding away on the big man's midsection. Hunter is forced back into the ropes. Hunter swats at Dominic with his right hand. Dominic ducks, jumps into an enziguri kick that only catches Hunter in the armpit. Grimacing, Hunter drills Dominic in the back with a big forearm shot. Dominic goes down on all fours and Hunter jumps into an Oklahoma roll.
One…
Two…
THRE...KICKS OUT!!
Dominic rolls to the ropes and slowly pulls himself up on the apron. Hunter stands up and Dominic launches himself into a slingshot flying forearm attempt. Hunter catches him and swings into side slam. Dominic hits hard and Hunter holds for the cover.
One…
Two....
THRE...KICK OUT!!!
Nelson: Goodness! What an impact by Hunter Rowe!
Crumb: How much more of that can Dominic sustain?
Nelson: That is definitely the question!
Rose: And I would say the answer is not much!
Hunter starts to get up and Dominic pulls him down into an inside cardle.
One….
Two…
THRE...KICK OUT!!
As Hunter starts up, Dominic kicks at his legs and rolls away. Hunter grits his teeth before regaining his standard upright posture. Dominic scrambls to the top turnbuckle and jumps into a missile dropkick. Hunter goes down and almost immediately gets back up. Dominic jumps into a standard dropkick, staggering Hunter. Dominic jumps into a second standard dropkick and Hunter staggers a little more. Dominic hits a basement dropkick and Hunter falls to one knee. Dominic snaps off a ddt and then goes to the top again.
Dominic starts to set for a moonsault and glances out to the cheering crowd. He then jumps off anyway. The pause proves his downfall as Hunter is quick to his feet and catches Dominic with
Death's Touch
(ripcord elbow)!
Nelson: I do not think that Nunnely is going to be getting up from that.
Crumb: You're not the only one. That elbow landed right in Dominic's temple.
Rose: Game… Set… Match. Stick a fork in him because Dominic's done.
Hunter crawls on top of Dominic for the cover.
One…
Two...
THREE!!!
Torres: Here is your winner...Hunter Rowe!!!
Hunter stands and allows his arm to be raised in victory as Dominic rolls out to the apron.
Nelson: Hunter Rowe sure showed the fans that he can make an impact in the ring. I wonder what else he has in store in the coming weeks.
Crumb: Hopefully it doesn't involve another bucket of red stuff.
Rose: Again, he sounds a lot like someone else we've had on the roster.
Catch the replay NOW on the Iconic Professional Wrestling Twitch Channel
~~
The scene fades in on the backstage area as Astrid Sedin is tearing through, looking in every room as the rage was still very clear upon her face.
Astrid: WHERE THE F*CK IS SHE?!?
Olivia: Astrid… wait… hold up!
Astrid tries to ignore Olivia calling out behind her as she keeps looking for Stasi Herveaux after the brutal attack on her husband. But it didn't take long for Olivia to catch up to Astrid, stopping her just as she was about bust in a door that read "Stasi Herveaux" on it. Olivia grabbed Astrid's arm and spun her around, but this only angered the petite blonde even further.
Astrid: Take your damn hands off of me!
Olivia: Look, you need to stop this little vendetta. Because this isn't what Joshua would want.
Astrid: How would you know what my husband wants?
Olivia: He's my friend, my guidance in this crazy little world of professional wrestling. I understand… I get it, you're beyond angry right now, but you know that what he would want you to do is not put yourself in harm's way anymore tonight and focus on your match. He would want his wife to get revenge inside of the ring because it would be more impactful, being broadcast live to millions of people or whatever the television deal reach is.
Astrid: Tell me Olivia… tell me how someone who's spot I took in EHWF gets and understands how I'm feeling right now?
Olivia: Because I am married too. So yeah… I know
EXACTLY
how you're feeling right now. If someone did to Laifai like what Stasi did to Josh… I'd be in your shoes right now, hunting them down and looking for vengeance. Hell… in my debut in EHWF I was brutally attacked by Brooklyn before my now husband came down and saved me from getting beaten worse.
Astrid: The let me get mine!
Olivia:
NO!
You're not thinking straight or clearly right now! I'm not going to let you continue this little vendetta because Josh needs you right now and you can't help him if you're laying in a hospital bed as well. You need to save your rage for the match and then… then you can take it out on Stasi. Do whatever you need to and take it out on her… but save it for the match!
Astrid looks into Olivia's eyes and even though the two haven't really ever gotten along, or even conversed before, she could tell that Olivia was speaking the truth.
Astrid: Fine… but I'm only doing it because you're right, Joshua does need me right now.
Olivia: Good… now, is there anything that I can do to help you?
Astrid: Well right now I need to fix my makeup. But I could use a Red Bull.
Olivia: I'm not your assistant… but considering you're dealing with this, I will make an exception. You go fix what you need to and I'll head to catering for that Red Bull and bring it to your locker room.
Astrid nods her head before turning on the balls of her feet and walking off. The camera remains fixated on Olivia's face as the scene fades out to commercial.
~~
Check out the official Iconic Pro Wrestling channel
~~
Torres: The following is a TAG TEAM match scheduled for ONE FALL with a TEN MINUTE time limit!
Like a rock concert the stage explodes with pyro spark columns as Deadman Wonderland's
"One Reason"
goes on a full audio assault. The lights strobe for several seconds in sync with the music as fog billows out onto the stage. It's concealment is short lived as out from this mist 'The Twisted One Who Is Many' begins to slither with wisps of fog trailing off of her as she makes a fast paced stride for the ring.
She sports black leather tights with string laced open seams exposing skin on each thigh, strapped, silver studded and capped knee high boots, fingerless gloves and a studded leather strapped bra top that is under a motorcycle jacket which itself is decorated in chains, spiked shoulders and studded arms. Legion's logo is emblazoned across the back of the jacket as well as the black and green haired wrestling murderess arrives at ringside with a running leap under the ropes and over the apron, neatly sliding to the center of the ring where she rises to a low crouch.
She shoots off a sly, sinister grin as she stands and begins head banging to her music for a moment. Legion then bursts for the nearest ring post and crouches atop of it, with that dark smile never leaving her face, even as she backflips off the top and landing on her feet, backing right up into the opposite corner where she slides down for a seat on the second turnbuckle, legs spread apart and gloved hands on the top rope as she awaits her next victim....
"Frankenstein"
plays as Willow walks out to a roar of boos as she didn't let that bother her as she was in a trance her body swaying around as she walks down the ramp as she gets into the ring she sits on the bottom turnbuckle as she looks up at the ceiling muttering things to herself as her theme dies down.
Nelson: These two Lady Icons are teaming up yet again and the last time they were on the same team, they came out on top.
Crumb: I kind of feel bad for Jessie and Drake because they're going to have one heck of a challenge before them tonight.
Rose: Legion and Willow Rainn are tough, but everyone can be taken down. Just look at the "great" Stasi Herveaux who's amounted quite the amount of losses.
The opening line of
"Bad Motherf*cker"
By Machine Gun Kelly slams out through the speakers as Drake Jones steps out from the back, his ginger hair wet as he makes his way down to the ring talking trash as he looks around the ringside area. He slides up onto the ring apron and leans against the top rope before throwing his leg back and stepping into the ring.
"With Mama Said Knock You Out"
playing in the background Jessie walks out onto the stage and starts to bounce around trying to get loose. She waited for a few moments before she walked down and slaps hands with a few fans as she does this before she stops at the steps slapping the top of them before getting in the ring. She then get in and bounces around then if she is out on her own look at the entrance waiting for her opponents or if others are in the ring she looks on at them.
Nelson: If Jessie Roberts wants to come out of this with a win, she is going to hope that luck will be on her side once again.
Crumb: With a partner that has amassed quite a losing streak, yeah I agree with you. But you also can't count out Drake Jones. He's just a lot of fight in him.
Rose: He also hasn't won a match in quite a long time. They're the biggest underdogs and this isn't going to spell success for them.
Willow steps into the ring and demands that Drake does the same to get things started for his team. Drake steps out onto the apron and shakes his head, however, causing Willow to look a little annoyed. Smirking, Jessie steps into the ring and the referee calls for the bell making the match is officially underway!
DING DING DING!!
---Tag Team Match: Legion and Willow Rain vs. Drake Jones and "The Hawkeye Warrior" Jessie Roberts---
Jessie and Willow step toward the middle of the ring to battle it out with one another. Willow charges forward and his Jessie in the mouth with a forearm shot! She follows it up with a second and then a third. On the apron, Drake plays up to the fans...and distract Willow from the match at hand. Willow steps toward Drake and begins to voice her displeasure with the situation. Jessie spins her around and hits her with an European uppercut! She follows it up with a second before shooting Willow across the ring. When Willow comes back on the rebound, Jessie slams her down to the mat with a tilt-a-whirl backbreaker!
Nelson: Jones seems to be getting into Rainn's head.
Crumb: And Jessie took advantage!
Drake cheers his partner on as the Hawkeye Warrior drags Willow back up to her feet. She hits her in the chest with a hard chop before shooting her across the ring. Jessie once again gets ready to strike on the rebound---only to have Willow leap into the air and hit her with a flying forearm smash! Jessie stumbles from the impact, but manages to remain on her feet. Jessie recovers and steps toward Willow, driving her knee into her ribs. Jessie tries to set Willow up for a snap suplex. Willow fights her way out of Jessie's grasp and hits her with a snap suplex instead! Willow turns toward Drake and mouths something that the camera audio can't hear before turning around and walking right into a small package.
One…
Two...
THRE...KICK OUT!
Nelson: That was close!
Willow pulls herself back up to her feet. Jessie grabs her and tries to set Willow up for a spinning neckbreaker! Willow shoves her away. Jessie stumbles a few steps. Willow leaps into the air and connects with an enziguri! Jessie drops down to a knee. Willow charges and catches her in the mouth with a hard kick! Willow heads over to her corner of the ring and tags Legion into the match. Smirking, Legion steps into the ring. Jessie pulls herself back up to her feet, unaware that the tag has been made. Unfortunately she leaves herself open for a slingblade!
Nelson: Perfectly timed attack by Legion there!
Rose: I hate when Legion earns herself compliments.
Legion hooks the leg going for the cover.
One…
Two...
TH...KICK OUT!
Crumb: Wow...that was close!
Legion quickly grabs Jessie and locks in a front facelock to keep Jessie from gaining control of the match. She applies pressure, though despite her best efforts, Jessie is able to drag herself back up to her feet. Jessie fires off a few hard elbows into Legion's ribs to wear her down, finally succeeding in shoving Legion away. Jessie immediately knocks Legion off of her feet with a clothesline! Legion pulls herself back up. Jessie charges and nails Legion in the mouth with an elbow shot! Legion stumbles. Jessie Roberts bounces off of the ropes and prepares to strike--- only to have Legion leap into the air and connect with a dropsault! Legion bounces off of the ropes and lands on Jessie with a senton into a cover.
One…
Two...
THR...KICK OUT!
Legion grabs Jessie and brings her back up to her feet. Legion hits her with a spinning backfist to knock her off balance. She tries to set Jessie up for roaring elbow, but Jessie ducks underneath! The former Television Champ hoists Legion into the air and slams her down to the mat with a bridging German suplex.
One…
Two...
THRE….KICK OUT!
Jessie pops back up to her feet and sees an opening, immediately tagging Drake into the match! Drake charges at Legion and hits her with a knee strike! Drake grabs Legion and tries to set her up for a possible suplex. Legion slams Drake down to the mat to block the attempt! Drake's eyes go wide in pain. Willow seems desperate to tag herself into the match. Legion drags Drake over to her corner of the ring and tags Willow in. Willow shoves Drake back against the turnbuckle and begins to hit him with a series of stiff strikes!
Nelson: This is what Rainn has been waiting for!
The referee gives Willow a warning. Willow ignores it and drags Drake toward the middle of the ring. She sends him crashing to the mat with a snapmare! Willow bounces off of the ropes and tries to hit Drake with a shining wizard, but Drake ducks underneath the attempt! Drake grabs Willow before she can pull herself back up to her feet and tries to wrestle her into a headscissors! Willow frees herself from Drake's grasp and leaps into the air, trying to land on Drake with a double footstomp! Drake rolls out of the way, grabs the ropes, and pulls himself back up. Willow charges. Drake gets a foot up and hits Willow in the mouth! Willow stumbles and Drake charges. He hits her with a massive lunging clothesline!
Crumb: Willow is getting sloppy because she's annoyed with Drake.
Nelson: And Jones is taking advantage!
Rose: I doubt it will be long before the roles are reversed and Drake is the one getting sloppy.
Drake reaches down to grab Willow, but she grabs him instead and tries to ram him into the nearest turnbuckle. Drake sees it coming and reverses the attempt, slamming Willow into the turnbuckle! Willow stumbles back from the impact. Drake spins Willow around and wrestles her down to the mat. He immediately locks in a headscissors and begins to choke the life out of Willow, who actually starts to fade!
Nelson: Drake Jones has got that locked in tight!
Crumb: This is...not what Willow was expecting…
Rose: I don't think anyone was expecting this!
Legion steps into the ring to try and save Willow. Jessie runs into the ring to cut her off. The two Lady Icons brawl as the referee tries to break them up!
Nelson: Ooh! Legion and Roberts are showing that neither of them are going to be backing down.
Crumb: Hopefully the referee is going to be able to keep things under control! I don't know if Compton Brothers have enough guys to come out here again.
Rose: Yawn… wake me up when something big happens.
Legion connects with
Ronin's Revenge
(black Asian mist followed by a claymore kick) Jessie's face---the mist catching the referee as well! The referee stumbles around blindly as Willow begins to tap!
Nelson: That mist hit the referee! Drake Jones has tapped out Rainn but the referee does not see it!
Crumb: Come on! Get the stuff out of your eyes ref!
Rose: Doesn't surprise me… that should be a disqualification.
After a few moments, Drake releases the hold and pops back up to his feet, thinking he has secured the victory for his team.
Nelson: Do not go about celebrating, Jones! The referee did not see Willow Rainn tapping.
Crumb: Poor guy… he thinks that he's finally snapped his losing streak.
Rose: And boy is that joy going to get snapped.
Unfortunately for Drake, Willow pops back up to her feet. She charges and connects with her
Deadly Poisoned Kisses
(running bulldog that goes into the Walls of Jericho)!
Nelson: And like that, Rainn turns the tables on Jones.
Crumb: Oh I kind of feel bad for him.
Rose: He should've known to help the ref and get her to tap out again. But now he's the one in the submission.
Drake taps frantically as the referee finally recovers and notices the submission. He calls for the bell!
Crumb:
NO!
Torres: The winner of this match...the team of Legion and Willow Rainn!!
Nelson: Drake Jones and Jessie Roberts just got robbed!
Rose: It was Drake's fault for letting up!
Butterscotch Monroe is backstage.
Buttescotch: I'm backstage with one of our eight Lord of Chaos Icons. Joining me now with his manager, Jon Kellar, is Hiro Masaki.
Hiro and Kellar enter the frame.
Butterscotch: Hiro, congratulations on advancing to the tournament proper.
Hiro: Thank you Monroe-san, I am very happy to have made it this far. I look forward to finding out who I will be facing. I know the fans will be right behind me.
Kellar: What Hiro means to say is he intends to go all the way in this tournament.
Hiro nods enthusiastically.
Butterscotch: Mr Kellar you of course have historical success in wrestling tournaments. You of course won GZW2K1's Lord of the Coliseum tournament in 2006. Do you think Hiro will be able to emulate your rise to the top?
Kellar: Absolutely, I look forward to seeing my clients with IPW gold around their waists.
Monroe raises her eyebrow
Butterscotch: Clients? Mr Kellar, your other client Kono Masaki isn't an Icon. In fact Mr Samson himself has gone on record and saying that Kono Masaki will never compete here.
Kellar smiles.
Kellar: Ms Monroe, you've been in this industry long enough to know that you never say never!
Butterscotch: What do you m...
Kellar: All in good time. Now if you'll excuse me, we've got to find a good vantage point for the rest of the show. I don't know if you've noticed but there isn't a seat to be found.
Butterscotch: You're staying?
Kellar: Of course.
Butterscotch: Scouting for talent?
Kellar: There is that but... to tell you the truth what I really want to see who wins the IPW Television Championship tonight.
Butterscotch: Who are you backing?
Kellar: Well that is the million dollar question, isn't it? On the one hand, Kostan has the pedigree - a former IPW Heavyweight Champion on a mission of redemption after Olvier Black humiliated him. On the other, you have Krieger - effectively undefeated and with a fearsome and righteous anger. They're both a credit to our sport... either would make a worthy opp...
Kellar stops himself
Kellar: ...that is... a worthy champion.
Butterscotch: Wait... are you...
Kellar: Must dash Ms Monroe... I think this man has earned himself a cold drink to enjoy while we watch the show. Have you seen the lines?
Kellar and Hiro exit the scene.
Butterscotch: Well, I erm... back to you guys!
~~
Coming to Chaos 29th May 2019
~~
Torres: The following match is a LORD OF CHAOS QUALIFIER scheduled for ONE FALL with a FIFTEEN MINUTE time limit!
The haunting sounds of
"Alone In A Room"
by Asking Alexandria start to waft their way out through the arena's PA system as the lights flash in varying hues of pale purple and icy blue. When the main beat hits, Astrid Sedin walks out from behind the black curtain onto the stage with a confident swagger in her step. Walking to the top of the ramp, she stops and spreads her legs apart, using her hands to fluff her hair as a twisted smirk begins to make its way onto her face. Standing there for a few moments, Astrid tilts her head back and takes in the crowd's energy before facing the ring as the smirk re-appeared on her face. She began to make her way down the ramp towards the ramp, emitting a tremendous amount of confident as she walks. Astrid reaches out to slap the hands of a few fans at ringside, but at the very last minute she jerks her hand away, holding it up as she continues towards the ring laughing as she twirls her hair around her finger.
Torres: Coming to the ring at this time, being accompanied by Daveena… from West Chester, Pennsylvania… standing at 5 feet tall and weighing in at 101 pounds… she is the Iconic Queen… AAASSSTTTRRRIIIDDD SSSEEEDDDIIINNN!!!!!
At the bottom of the ramp, Astrid scowls and smirks at the same time towards the ring before heading off to the right hand side while holding her hands towards the fans as if to say "talk to the hand". She quickly hops onto the ring apron and gets to her feet, looking out at the crowd before she enters the ring through the ropes before bending her knees and quickly entering under the middle rope with a twirl. Holding her arms up at level of her shoulders, Astrid shakes her head from side to side as she talks smack to the crowd before hopping down. She waits for her opponent off to the side, sitting on the middle rope with her arms spread across the top one as her music slowly fading out.
Nelson: I will not lie… I am a little bit concerned with Sedin. After what we saw happen to her husband and her reaction, there is no way that she can be in the right frame of mind right now!
Crumb: Astrid is a vengeful woman and this is exactly what she wants right now. She wants to get into the ring with Stasi Herveaux.
Rose:
ASS
trid doesn't know what she's getting herself into. Look at what Stasi went and did to our
BOSS
!
"The Downfall of Us All"
by A Day to Remember begins to blast throughout the PA system as the fans quickly jump up to their feet, awaiting the arrival of the raven haired lady, Stasi Herveaux. The heavy guitar rift echoes and as it transitions into lyrics, Stasi emerges from the backstage area by stepping through the black curtain. She is holding her hands behind her back as she slowly and powerfully walks to the top of the ramp with a smirk upon her face. Once she's reached the ramp, she stops and holds her arms out to her side at shoulder height as she soaks in all of the energy coming from the fans. Holding her right hand up to her ear, she continues to listen as a wide smile makes it way across her lips. She stands there for a few moments before extending her arms back out and walking down the ramp.
Torres: And her opponent… from Pasadena, California… standing at 5 feet, 8 inches tall and weighing in at 120 pounds… she is SSSTTTAAASSSIII HHHEEERRRVVVEEEAAAUUUXXX!
At the halfway point, she starts skipping sideways, swinging and crossing her arms in front of her a few times, until she reaches the bottom where she stops and puts her hands back before her back as she smiles again. She walks off to the right, hips swinging from side to side before she hops onto the ring apron. Standing up right away, Stasi puts her back to the ropes and smiles before removing her studded black leather ring jacket. She twirls it around her head once before quickly thrusting it down to the ground and stepping through the ropes and into the ring. Stasi then heads over to the closest turnbuckle and climbs onto the second one, extending her arms out once again as she turns from her right to her left, continuing to absorb the energy coming from the crowd. After a bit, she hops down and stands off to the side as her entrance music fades out.
Nelson: After brutally attacking Joshua Samson, Esquire and the fact it has come out that Brooklyn Holloway was the one that overturned Stasi's suspension… and firing… she has got to be riding high and looking to do something similar to Sedin?
Crumb: Oh I have no doubt about what's going through her twisted mind right now. For months now, she's been saying how she's the real champion and the savior of IPW. And now… we're going to see if it all comes into play that the truth has been revealed.
Rose: Honestly, what she's doing is pretty ridiculous. Mr. Samson isn't a trained wrestler so there was no reason for Stasi to take it to such an extreme. She needs to be punished!
DING DING DING!!
---Lord of Chaos Qualifier Match: Stasi Herveaux vs. "Iconic Queen" Astrid Sedin---
The two Lady Icons glare at each other from their respective corners, the fans eager for something to get underway. But the two women don't seem to be moving until the referee orders them to come to the center or he would start counting them both out. Stasi rolls her eyes as she walks to the center of the ring, waiting for Astrid to join her who also reluctantly walked to the center of the ring. There, the two women stand mere inches away from each other, Stasi standing over Astrid and smiling as the shorter Astrid's face is clearly filled with rage.
Crowd: THIS IS BORING! THIS IS BORING!
Stasi's lips twisted up in the corners as she slowly raised her arms up. But before she could even blink, Astrid sends her hand flying forward, landing on the cheek of her former ally and causing her to stumble a few steps backwards. Of course this angers Stasi who charges at Astrid, but Astrid's smaller stature comes into play as she is able to connect because Astrid ducks under Stasi's incoming strike and turns around to nail her former ally with a bicycle superkick that sends the raven haired Stasi crashing to the mat. Astrid quickly scrambles for a cover.
One…
Two…
THR...KICK OUT!!!!
Nelson: Sedin quickly tried to end the match here but I have a feeling that it would not have been enough to satisfy her and she would probably have done more.
Crumb: If we know her the way I think we do, Astrid isn't going to let Stasi get away so easily. She's going to want to cause her as much pain as physically possible.
Rose: She can try. There's like an eight inch height difference between the two of them. No way that
ASS
trid's going to be able to take Stasi out.
The look of frustration is clearly upon Astrid's face as she pounds her fists into the mat, letting out a primal scream as she grabs Stasi by the hair and tries to pull the self-professed "real champion" up to her feet. She grabs Stasi by the throat before bending her over backwards.
Astrid: YOU WILL REGRET WHAT YOU DID!
Astrid's eyes are black with rage as she puts her legs behind Stasi's and sends her backwards into the mat with a chokehold STO. Astrid backs off a little bit and into the corner, breathing heavily as Stasi slowly gets up into a seated position. Astrid seems to be slightly out of it as she winces ever so slightly but when she sees Stasi sitting up, Astrid charges her once again and hits a sliding forearm smash before following it up with a couple more forearm shots before getting back up to her feet, dragging Stasi up by her wrist.
Nelson: Sedin has been in full control of this match since the action finally got going. I would not be surprised if she controls the entire match… as long as she stays focused and keeps her mind in the game.
Crumb: Hell hath no fury like a woman scorned and Astrid's been scorned in two ways. So I don't think that she's going to be able to be stopped should she get going.
Rose: I've seen that side of her before and the only one who's ever been able to bring her out of it was medevaced out of here. I'm afraid for everyone should it get to that point because you're right… she won't be able to be stopped. Hell… I'm scared for myself because I know she doesn't like me.
Stasi starts to fight back, pulling Astrid in and hitting her with a right that nails Astrid in the shoulder. Stasi pushes Astrid away and she stumbles back a few steps, allowing Stasi to go for a roundhouse kick. But Astrid ducks it again and grabs Stasi by the wrist, attempting to whip her off into the ropes but Stasi reverses it and sends Astrid off into the ropes. Astrid comes back running towards her and jumps, hitting Stasi with a tilt-a-whirl into a back kick. But Stasi catches Astrid's kick and turns it into a Russian legsweep facebuster, sending Astrid crashing face first into the mat.
Nelson: Herveaux was lucky to catch that kick! Who knows what would've happened should Sedin had managed to land it?!
Crumb: Now that Stasi is in control of the match, question remains on if she will do to Astrid what she did to Joshua earlier? She knows how much Astrid loves Joshua and how she isn't in the 100% right frame of mind right now.
Rose: If Stasi is smart, which I'm not totally sure about, she will use
ASS
trid's emotions against her while still being careful to not push it too far. If so, Stasi will also find herself on a gurney on the way to the hospital.
Stasi: SERIOUSLY BITCH?!
Stasi gets down on the mat and rolls her over, putting one leg over Astrid and pulling her up by the hair and nailing Astrid with a few mounted headbutts before getting up to her feet.
Stasi: YOU AREN'T SH*T! YOU'RE GOING TO END UP RIGHT NEXT TO YOUR HUSBAND!
Leaning over, Stasi grabs Astrid by the wrist and harshly pulls her up to her feet. Stasi grabs Astrid's face and mutters something that the people can't pick up before whipping Astrid off into the corner.
Stasi: THIS IS YOUR ICONIC QUEEN!
Sashaying over towards Astrid, Stasi places her boot against the throat of her opponent, pressing the corner foot choke back more and more as Daveena barked at her from the outside before Stasi finally released the hold at the behest of the referee, backing up as she holds her hands. Daveena is still yelling a her and manages to turn Stasi's attention to her. After bickering back and forth for a little bit, Stasi jumps and nails Daveena in the chest after hitting a dropkick through the middle and bottom ropes while still holding onto the ropes.
Nelson: Well I think that it is clear by now that Herveaux is not holding anything back when it comes to Sedin. I am not quite sure which one of these women feels more scorned by the other party?
Crumb: Me neither and I'm really starting to believe that these two are so evenly matched and angry that they're probably going to wind up taking each other out. Anything can happen in this match that's for sure.
Rose:
ASS
trid deserves an ass beating, that is for sure… but not even she deserves whatever it is that Stasi has planned for her. This match is going to turn into a clusterf*ck.
Stasi climbs back into the ring and orders the referee to back away from Astrid. But Astrid charges and the two start scraping again. At some point, Astrid manages jump onto Stasi's back and starts hitting her over the head. But Stasi backs her up in a corner, ramming her into the turnbuckle a couple of times before she can feel Astrid slump off. Without even hesitating, Stasi sends her elbows flying backwards, delivering multiple back elbows to a cornered Astrid. Taking a few forward, Stasi turns around to admire her handiwork. Smiling from ear to ear, Stasi charges at Astrid before delivering a high knee that lands squarely into the jaw of Astrid, causing her to slump into a seated position in the corner.
Nelson: Herveaux's ruthless side has only begun to show its ugly face. Sedin somehow needs to come up with something or else she is going to end up in a worse state than what she already is.
Crumb: Things really really aren't looking good right now for Mrs. Samson. But keep in mind that she does have Daveena out here with her and that there is the possibility that she will come into play.
Rose: Oh that would be some cheating nonsense on
ASS
trid's part. Only shows how much of a weak, desperate woman she is… despite what I've said in this match thus far.
Stasi wipes the edges of her mouth as her hair is a mess and her gaze locked upon the seemingly unconscious Astrid. The referee checks on Astrid, but is shoved out of the way by Stasi who then promptly started to drive her boot into the chest and abdomen over and over again, stomping a mudhole into Astrid as everyone looks on in shock and awe. After a few moments, a somewhat satisfied Stasi backs away and starts to gloat, holding her arms up at the level of her shoulders as she smiles. She goes to climb one of the opposite turnbuckles as Astrid stirs, clutching at her head as she leans it back against the turnbuckle with Daveena checking on her from the outside.
Nelson: Uh oh… this does not look good. We have all seen what has happened before when Astrid Sedin holds her head like that.
Crumb: You don't know… she could be genuinely hurt and in pain.
Rose: It is just a ploy for attention. Why can't either of you see that? She's trying to put the attention on the fact she's "hurt" so that they call the match. She knows she's losing.
Stasi's head snaps around and looks at Astrid, her smile not fading but the rage filling up every fiber of her being becomes visible. With red cheeks and blackened eyes, Stasi hops down off the turnbuckle and "stalks" Astrid, slowly walking towards her and demanding Daveena back off or suffer a similar fate. Stasi grabs a handful of Astrid's platinum hair and drags her own to the middle. Astrid struggles to get up to her feet, stumbling back down to her knees.
Stasi: STOP TRYING TO GET UP BITCH! I'M JUST GOING TO BEAT YOU BACK DOWN!
Frustrated, Stasi drags Astrid up to her feet and it is clear that Astrid wasn't all there, swaying back and forth slightly. Stasi once again mutters something that only Astrid can hear and Astrid winces again and holds her head.
Stasi: AWE… DO WE HAVE A WIDDLE HEADACHE?!
Stasi just laughs and shoves Astrid slightly, just enough to cause her to stumble back a few steps. But this opening allows Astrid to muster up just enough strength to send her hand flying towards Stasi, landing a hard right hand right in the cheek of the half Russian beauty. Stasi doesn't look very pleased and slaps Astrid before delivering a boot right to the midsection of the Iconic Queen, doubling her over. Slapping the back of Astrid's head, Stasi grabs her and spins around before throwing Astrid through the ropes and sending her crashing hard into the arena floor.
Nelson: Oh that had to hurt! Astrid Sedin hit the ground hard and we all heard it.
Crumb: Stasi isn't holding anything back and she's made it clear. She feels that she has far surpassed Astrid and is doing everything that she can to prove that.
Rose: Stasi has far eclipsed
ASS
trid and now that she has Brooklyn Holloway in her corner, there is not going to be any stopping her. I feel bad for whoever manages to get in her way!
Daveena rushes over to Astrid's side as Stasi gloats in the center of the ring, holding her arms up to her shoulders once again as she walks around the center of the ring in an infinity shape. On the outside, Daveena helps Astrid up to her feet as she breathes heavily, leaning on the large frame of Daveena for support as she regained her composure. Daveena helps her back onto the ring apron and Astrid leans onto the ropes for support. But Stasi is on alert and heads for Astrid, grabbing Astrid by the hair and trying to pull her back into the ring as the referee yells for Stasi to release her grasp. Stasi just shakes her head and boots Astrid back onto the apron, the referee checks on the Iconic Queen.
Nelson: Things are not looking too good for Astrid Sedin! Stasi Herveaux has been brutalizing her since she got control of the match and she is not showing any signs of slowing down. Sedin can barely stand for crying out loud!
Crumb: Daveena is helping as much as she can without risk bringing the match to an end with a disqualification. But I don't think there's much more that she can do. I'm starting to think a win for Stasi Herveaux is imminent.
Rose: I think so to. There's not much more
ASS
trid can do that Stasi doesn't have an answer for. All Stasi's got to do is cover her and she's got the victory.
With the referee's back turned, this allowed Daveena to reach into the ring and grab Stasi by the ankle before pulling her out to the arena floor. On the apron, Astrid grasps at her head, screaming in pain as the referee signals for the medic to come over and check her. In the meantime, Stasi and Daveena have begun duking it out on the other side of the ring with the smaller Stasi taking the fight to the larger Daveena. The referee can see it in the corner of his eye but with his attention on Astrid, he doesn't think to call for the disqualification.
Astrid starts pushing the medics away, trying to get up to her feet as the referee helps her up. Stasi starts to run around the ring in the opposite direction with Daveena giving chase. The medics clear the area just as Stasi comes around the corner and Astrid launches herself off the apron and hits Stasi with a diving hurricanrana off the apron, sending Stasi flying into the steel ring steps.
Crowd: HOLY SH*T! HOLY SH*T! HOLY SH*T!
Nelson: Well nobody saw that coming.
Crumb:
WHAT CAN EVERYONE BE THINKING AS ASTRID SEDIN MANAGED TO HIT A DIVING HURRICANRANA OFF THE APRON ON STASI HERVEAUX!
Rose: Probably, "That she's a desperate bitch. That was purely a move of desperation."
With both women down, Daveena stands over Astrid and helps her to her feet. Stasi isn't too far behind her as the referee starts his count. Astrid (with Daveena's help) rolls into the ring with Stasi right behind her. Stasi instantly goes back after Astrid, mounting her and hitting her with a few forearms until Astrid turns it around and starts to do it to Astrid. But she's forced to double over as she clutches her head, screaming out as Stasi just lays there and laughs. Before rolling over and nudging Astrid towards the ropes before getting back up to her feet and gloating.
Stasi: This is why IPW must be rid of The Samsons!
Because she's got her back turned to Astrid, Stasi doesn't see Daveena slide Astrid a kendo stick. Stasi turns, gets on her knees and up into the face of Astrid as she harshly grabs Astrid's face.
Stasi: You're nothing but a pathetic human being. No wonder why your husband left you.
Astrid's gaze snapped up to make contact with Stasi's as a high pitched scream escaped from her lips. Stasi scooted back as she looked on with wide eyes as Astrid rose to her feet and grabbed the kendo stick from the mat. The referee was quick to try and get Astrid to give it up, but she did nothing but scream in his face before pushing him out of the way. Stasi has gotten back up to her feet and tried to get out of the way of Astrid. But as she tries to escape through the ropes, there was Daveena waiting on the outside, forcing her to stop and allowing Astrid to wind back and start nailing Stasi in the abdomen and back with the kendo stick, causing the disqualification.
Torres: Here is your winner by disqualification and qualifying for the Lord of Chaos tournament… STASI HERVEAUX!!
Nelson: I think the inevitable has arrived as Astrid Sedin whacks away at Stasi Herveaux with a kendo stick!
Crumb: And that look of abundant rage on her face...
Rose: Which I have seen before.
Crumb: Which Rose has seen before… there's nobody to stop her. You've said the only person to have brought her out has been Joshua and he's not here.
Nelson: Well… hopefully she keeps her anger contained towards Herveaux so it does not spill out to anyone else.
Rose: With Brooklyn Holloway seemingly in control now… what will happen to… Mrs. Samson?
Astrid keeps whacking at Stasi until the thing splinters, forcing her to toss it aside. Astrid grabs Stasi and yanks her up to her feet, whipping her off into the ropes and hitting her with a jumping corkscrew roudnhouse kick as she comes running back. Stasi falls into the ropes, holding on so that she doesn't fall to the mat. Astrid then hits her with a snapmare before bouncing off the ropes and hitting Stasi in the face with a low front dropkick. Daveena comes over and drags Stasi closer to the ropes as Astrid gets on Stasi's back and hits multiple stomps to the base of Stasi's neck.
Crumb: It's a mugging going on in there!
Rose: A well deserved mugging but a mugging nonetheless!
Members of the Compton Brothers Security team start running down the ramp and Daveena tries to scare them off, but a few slide into the ring and subdue Astrid by forcing her to the mat.
Nelson: Now things can start to get under control.
Crumb: Yeah, but it doesn't look like Astrid is going to go quietly. She's fighting with everything she's got left to get them off and away from her.
Rose: This mess has gotten out of control and it doesn't look good for either woman right now.
One of them manages to restrain Astrid's hands behind her back with handcuffs… all while she screams at the top of her lungs. A few of them even manage to restrain Daveena as well.
Crumb: Are handcuffs really necessary?! Astrid is only five feet tall and they all out weigh her by at least double or more!
Nelson: I would think so! Do you not remember what she did to Micheal Graves way back when he returned? Once she gets into that state she's like the Hulk!
Rose: If they want to be safe, they better shackle her legs too. God forbid she manage to kick someone… she'll probably knock them clean out.
The fans look on as EMTs rush towards Stasi's side as security clears a restrained Astrid and Daveena away from the ring.
Nelson: We will be right back after these commercials.
The scene fades out to commercial with EMTs checking on Stasi Herveaux.
Torres: The following match is for the ICONIC PRO WRESTLING TELEVISION CHAMPIONSHIP! It is scheduled for ONE FALL with a THIRTY MINUTE time limit!
The electronic opening of Rammsteins
"Deutchland"
blares as Johanna Krieger slowly steps out from the back with no lights around her standing in the center of the stage as a white spotlight suddenly flickers on. She holds the insides of her jacket as she moves down towards the ring. Johanna runs up and slides across the ring apron on one knee holding the middle rope before sneering at the fans. She pulls herself up and slingshots herself through the ropes into the ring before spinning to the corner where she sits down.
Nelson: Johanna Krieger has to have to still be going through a maze of emotions as she comes into this match. On top of her winning streak being snapped, she was unable to protect Joshua Samson from being sent to the hospital at the hands of Stasi Herveaux.
Rose: First of, Patticake, Johanna is still undefeated in one-on-one competition. Secondly, she shouldn't blame herself for Mr. Samson's attack. Who would have thought an Icon would have the gumption to attack the owner of the company?!
Crumb: I wonder how all of this is going to factor into her match now? This is by far her biggest challenge in IPW to date!
The lights go dark as
"Miami Showdown"
begins to play over the speakers. Multiple spotlights scatter throughout the arena before, one by one, unifying at the top of the stage. There, Aaron Kostan steps into the halo of light, a hood covering his head. "The Artist" stretches his arms out wide and takes a deep breath as he drinks in the crowd's cheers. For a moment, his lips move in silent prayer as he looks heavenward. Then, at the thirty second mark he finally drops his arms, throws back the hood, and beings to walk to the ring as the spotlight follows him. When he arrives he walks calmly up the steps and, with a final scan of the crowd, ducks between the top and middle ropes to enter the ring.
Nelson: Here is the Iconic Professional Wrestling Television Champion! Aaron Kostan has brought stability to a fluctuating division over the past two months.
Rose: Although his goodie goodie act gets on my nerves, I have to admit he has been a calming force for the TV Title.
Crumb: Well I love him!
Rose: You make me sick, Todd.
Aaron and Johanna stare across the ring at one another. Johanna steps forward and offers her hand. After an initial hesitation, Aaron quickly shakes her hand and pull it back. The referee then calls for the bell, making the match officially underway.
DING DING DING!!
---Iconic Pro Wrestling Television Championship Match: "The German Ruger" Johanna Krieger vs. "The Artist" Aaron Kostan---
The two Icons cautiously approach each other in the center of the ring, waiting for an opening to appear. When it doesn't happen, the two briefly grapple up. Aaron immediately shoots low and tries to take Johanna down to the mat with a double-legged takedown. Unfortunately for him, Johanna's size lets her stay grounded. Johanna grabs Aaron and drags him back up to his feet. She hits Aaron in the chest with a series of huge chops. The sound of each echoes throughout the arena.
Crowd: WOOO! WOOOO!
Johanna grabs Aaron and tries to shoot him across the ring. Aaron comes back on the rebound, but before Johanna can do anything, the Champ roars back with a forearm smash! The impact sends Johanna staggering, but she nonetheless remains on her feet. Aaron bounces off of the ropes and tries to go for a second in hopes of sending Johanna to the match. Unfortunately for him, Johanna steps forward and launches Aaron into the air allowing gravity to do the rest. Aaron's face bounces off of the mat.
Nelson: It takes a lot of power to launch someone that high into the air!
Crumb: Well, if there's one thing that Johanna definitely has...it's power.
Aaron tries to pull himself back up to his feet as quickly as he can. Johanna pulls him in toward her. She hits Aaron in the mouth with a hard elbow shot, and then a second, and then a third! The impact of the blows sends Aaron staggering much to the dismay of the fans. Johanna pulls Aaron in once again. This time, she delivers a huge Russian leg sweep in the middle of the ring! Johanna goes for the cover.
One...
Two...
TH...KICK OUT!
The fans show a mixed support for Johanna. She grabs Aaron and drags him back up to his feet. The German Ruger walks Aaron back to the ropes and ties his arms up in them. Johanna then begins to fire away on Aaron's chest with a series of big chops---the sound once again echoing throughout the Iconic Arena.
Crowd: WOOO! WOOO! WOOO! WOOOO!
When it reaches the point that Aaron's only on his feet because of the help of the ropes, Johanna drags him away from the ropes. She lifts Aaron into the air and slams him to the mat with a Northern Lights suplex---bridging it into a pin attempt.
One…
Two...
THR...Aaron kicks out again!
Nelson: Krieger is looking very good thus far and you have to think that even though he is not exactly in control right now, Kostan surely has no objections with the fact that Krieger has been relatively fair thus far.
Crumb: She's wrestling a clean match!
Rose: Yeah, but should Johanna really be concerned with what Aaron thinks? The only thing that she should be worried about is making sure she walks out with the TV Title by using any means needed!
Crumb: Patrick, you might be right concerning the attack on Joshua bothering her?
Aaron wisely creates a bit of space between himself and Johanna before pulling himself back up to his feet. Nonetheless Johanna stays in pursuit. She tries to pull him toward the center of the ring, attempting to lock in a cobra clutch in the process. There is a brief struggle between the two before Aaron eventually frees himself and steps away from the challenger.
Johanna once again tries to close the gap, but Aaron uses the space by leaping into the air and hitting Johanna with an enziguri that sends her stumbling. Johanna drops to a knee for just a moment. Unfortunately for her, a moment is all that Aaron needs. He bounces off of the ropes and sends Johanna to the mat with a knee trembler! Johanna tries to stagger back up to her feet---only to have Aaron grab her and snap off a swinging neckbreaker! The Artist covers..
One…
Two...
TH...Johanna powers out!
Nelson: We knew that Kostan was going to have a hard time getting Krieger down, but now that he did...
Rose: Yeah, yeah. I get it. Momentum is shifting.
Johanna tries to pull herself back up to her feet. Aaron quickly grabs Johanna and delivers a few knee strikes to try and wear her down further before locking in a front facelock. He applies pressure in hopes of wearing Johanna down. Unfortunately for Johanna has other ideas. Johanna uses her size and strength to her advantage---driving Aaron back against the nearest turnbuckle. Aaron releases the hold due to the impact. Johanna straightens up and blasts Aaron in the mouth with a hard elbow shot. Aaron tries to stagger out of the corner. Unfortunately for him, Johanna stays close---kicking Aaron hard in the ribs to double him over.
Crumb: I get the feeling that Aaron won't like this one!
Nelson: Not one bit!
Johanna drags Aaron toward the center of the ring and tries to set him up for a tiger driver! Aaron spins out of the double-underhook before Johanna can get him into the air. He grabs Johanna from behind and SOMEHOW powers her off of the mat, delivering a bridging German suplex.
One…
Two...
THRE...Johanna kicks out!
Rose: C'mon, Johanna! Get out of your own damn head and whoop Aaron's ass!
Nelson: That was yet another very close pinfall by Kostan!
The fans show their appreciation for the show of strength. Aaron positions himself behind Johanna and waits patiently for her to make it back up to her feet. Once Johanna is up, she turns around and faces Aaron. The Champ grabs her and tries to get into position to take Johanna to the mat---only to have Johanna shove him away. Aaron staggers back and bounces off of the ropes. Unfortunately for Johanna, Aaron catches her with superkick on the rebound!
Crumb: Holy crap! Did you guys hear that?!
Nelson: This may be it, folks.
Rose:
GET UP, JOHANNA! GET UP!
Aaron drops down for the cover.
One…
Two...
THREE!!
Torres: The winner of this match AND STILL the IPW Television Champion….Aaron Kostan!!!
Nelson: What an exciting match! Once again Aaron Kostan successfully defends the Television Championship!
Rose:
GODDAMN!
Crumb: Johanna should feel no shame in this loss! Not one bit.
As Aaron Kostan celebrates his hard won triumph in the ring, his music is suddenly interrupted by another.
"I WANT IT ALL.... AND I WANT IT NOW!!!"
Cue a mixed reaction as Jon Kellar steps out onto the stage, still smartly dressed, with a microphone in his hand. He applauds Kostan as he walks slowly and waits for his music to die down.
Kellar: Mr Kostan, congratulations. A performance truly worthy of a champion. My congratulations to you sir. You have truly proven yourself... in your own words... worthy.
Kostan just glares towards the ramp. Kellar smiles.
Kellar: And now I ask you to grant a favour to one who, like you, is on a path seeking redemption. Not because he was found wanting when he had a championship around his waist, but because he had opportunity stolen from him solely due to the circumstances of his birth.
Kellar gestures to the back.
Kellar: Even the higher-uppers in this company continue to show him their backs, when they should be hoisting him upon their very shoulders. Joshua Samson himself said he would never let Kono wrestle in that ring, though...
Kellar chuckles slightly. The crowd boos.
Kellar: Something tells me he won't be objecting to what I'm about to do... or indeed anything...
Nelson: Oh come on!
Rose: Such disrespect, we all saw what happened to Mr. Samson earlier, and this Jon guy looks like he's enjoying it.
Crumb: Jon and Joshua have a very long history, but this is taking it too far.
Kellar takes time to absorb the boos from the crowd, then turns and points towards the ring.
Kellar: What you have there, Mr Kostan, is the means to change all of that. Right there, in your hand, is the IPW Television Championship... and what's great about that championship is that anyone can challenge for it. And when I say anyone....
Kellar smiles.
Kellar: I speak specifically of the Forgotten Son, Kono Masaki!
The crowd explodes.
Rose: He can't do that!
Nelson: Why not? As Kellar says, anyone can challenge for the Television Championship at any time, whether they work for Iconic Professional Wrestling or not!
Kellar: Mr Kostan, worthiest of champions, I issue a challenge for you to defend that championship, in that ring, against Kono Masaki in two weeks time.
Kostan looks down at his championship and then back up at Kellar. Kostan nods his head. Kellar mouths "excellent", then turns and heads backstage as Kostan's music resumes and he continues the celebrations.
Crumb: This is sick opportunism...
Nelson: That it may be, but Kellar just issued a challenge for Kostan to defend the Television title against Kono Masaki... and Kostan accepted. If Samson is not here to stop it, I do not see how anyone can!
Standing backstage in front of the locker room door marked with a "Bliss" placard is Butterscotch Monroe. The backstage interviewer looks very distraught as she has a busier than normal night. She gives the off screen cameraman a thumbs up before she pulls herself together as best as she can.
Butterscotch: Butterscotch Monroe here backstage. In mere moments the winner of the Civil War supercard battle royale, Bliss, will be making her way out to go to the ring in order to possible win her first ever Heavyweight Championship against current IPW Heavyweight Champion, Oliver Black.
Just as she finishes her words, the door cracks open and the voice is heard through the crack sounds very angry.
Bliss: It's f*cking bullsh*t. And I can't do a goddamn thing about it. I don't do that sh*t anymore. But where the f*ck was she huh? She claims to be there to protect him and conveniently she shows up a moment too late... NO.. Ash... I'm not going to kill anyone... yes... I took them, promise. No, Roxi doesn't need to use her Bliss jail fund. Promise. I'm not getting involved like that but if that bitch comes after me next I won't hesitate to put her face into a brick wall. I'll be home later. Going to hit up the hospital after my match. I love you too Ash. Bye..."
Bliss is seen through the crack and she looks out seeing the astonished looking Butterscotch. Bliss flips open the door so hard it bangs against the wall.
Bliss: Listen, I know you probably didn't intentionally mean to eavesdrop but you do need to know when to back the f*ck off...
She immediately crosses her arms over her chest in her ring gear, a pink and purple crop top and matching skirt.
Butterscotch: Apologies, Bliss, but no one was eavesdropping. We were just here awaiting your departure to the ring when the door came ajar. Since we have you here a few questions before the main event if you don't mind?
Bliss looks a little annoyed but sighs deeply.
Bliss: Yeah, sure Sweetie. Sorry for that... I think we're all a little on edge around here.
Butterscotch: Yes indeed. Which leads me to ask firstly, with the working relationship you have with Joshua Samson how are you handling the events from earlier tonight perpetuated by Stasi Herveaux and Brooklyn Holloway?
Bliss smirks.
Bliss: First off, I find it hilarious that Stasi made a point of calling out Johanna and I about being ass kissers yet as soon as Brooklyn whistles she's sitting at her feet like a good little puppy. But I really shouldn't be surprised, this whole industry is full of people just like her and I'd be lying that we all weren't willing to do something outside our comfort zones to get ahead. I took on an environmental group known for being vicious and let my anger get the better of me, all as a favour to Josh. Despite what everyone seems to think, it is strictly a platonic friendship. Besides, I am in a committed relationship. But I digress. On the subject of Brooklyn. If I'm completely honest, I think she's just tired of sitting in the shadows and watching stuff happen but she's lost all my respect by resorting to just attacking anyone in her way. Am I pissed off? You bet your pretty face I am but I'm not going to be a common thug. There are other ways to deal with assholes. Not to say that I wouldn't defend myself if anyone tries to use cheap tactics on me. This match would be a perfect opportunity for someone to attack me from behind. I'm being vigilant though. Nothing is going to stand in the way of this match and I think i can speak for Oliver on this too that he'd be pretty pissed off if someone tried to insert themselves into this match.
Butterscotch: Do you not feel that by publicizing your thoughts on the events especially in a negative way against the other co-owner of IPW will surely bring the wrath of Stasi and Mrs. Holloway? I mean, it's no secret that neither you nor Stasi are no fans of each other.
Bliss moves closer so that her face is close to Butterscotch's.
Bliss: Tell me Butters... does this look like the face of a woman that gives a sh*t about Stasi's opinion of me? She and Johanna devote whole portions of their promos to talk about me. My fanclub seems to be growing by the day.
She chuckles.
Bliss: If Brooklyn wants to come after me for expressing me feelings, then one it shows her calibre and that keeping up with that kind of behaviour is going to sink this company way worse than anything Josh would do, secondly, I have had a lot of offers to go to other places. I am not going to kiss the feet of anyone to keep a job. Cowards have other people do their dirty work and yes I know this includes Josh. I've told him this to his face. If she has something to say to me, she can come see me herself. After the f*cking bullsh*t I have faced in my life, spoiled little girls are the least of my worries.
She is visibly on the precipice of losing her control on her famous anger, something that the whole of the IPW universe had witnessed two weeks ago when she landed herself in a holding cell.
Butterscotch: Hmmm, so you're saying if you do happen to defeat Oliver Black tonight for the Heavyweight Championship, you would walk away from IPW if Holloway decides to target you?
Bliss: I'm not a rookie anymore. Pandering is not something I do. I'm an athlete and I don't deal with stupid sh*t. This whole thing is just so childish... I'm pissed in general. It's why I was so shocked to see that Oliver actually was respectful in our back and forths. He actually looks at this business the same way that I do which is why I am confident that this match is going to be worthy of being the Main Event. There has been so much emphasis over the television title that the Heavyweight has kinda been on the sidelines. That's not right. So regardless of all of this, I still intend to go out there and make the title worthy again, whether I win, or Oliver wins...
She takes a second to close her eyes and then reopen them.
Bliss: Do you know when I graduated from high school Butters?
Butterscotch: I'm afraid not, Bliss.
Bliss: Twelve years ago. But yet, I still feel like I'm on a bad episode of some high school drama. I am astonished at it all to be honest. From the people complaining about my lack of promotion on my personal twitter to having the oh so clever school girl insults... it is like I am back in high school looking at a gang of jealous callous teenagers. The whole lot of them just need to f*cking grow up already.
She scowls.
Butterscotch: I hear you, Bliss, though the sport hasn't ever changed and I've been involved with it for nearly twenty years. But I don't wish to hold you up as you have a huge career opportunity ahead of you in a few moments. Good luck out there and thank you for the interview.
Bliss actually cracks a smile.
Bliss: Anytime sweetie, And don't stress... no one is lucky enough to have Josh leave us that easily... he's like a grease stain.. No matter how much you try, it will never get out of your clothes...
She puts a hand on the interviewers shoulder.
Bliss: Watch yourself back here, okay? Hate to see you become collateral damage.
She then walks past her towards the stage entrance.
~~
What does the year 2019 hold for Iconic Professional Wrestling? Where does Iconic Professional Wrestling go for its second year of existence?
Iconic Professional Wrestling
In Association With Iconic Media LLC
presents
Coming July 2019
Torres: The following CHAOS MAIN EVENT match is for the ICONIC PRO WRESTLING HEAVYWEIGHT CHAMPIONSHIP! It is scheduled for ONE FALL with a THIRTY MINUTE time limit!
Intro Riff of
"ex's & oh's"
cues as Purple strobe lights illuminate figure at the top of the ramp.Once the music picks up, Bliss tips her head back as the lights colour her face. She smiles wickedly before strutting down the ramp to a chorus of cheers. Once at the ring she She hops up on the apron, making a show of shaking her ass. She climbs in the ring, straddling the second rope seductively. Once in the ring she climbs the turnbuckle and holds her hands up in predetermined victory
Nelson: The biggest opportunity in Fischer's illustrious career is about to happen here tonight! She successfully fought through thirteen other Icons in a battle royale at Civil War two weeks ago in order to stand in this ring tonight to get the chance to become the Iconic Professional Wrestling Heavyweight Champion!
Crumb: It's hard to believe that in the fifteen years Bliss has been in this sport she has
NEVER
held a company's top title!
Rose: Hmmm….that might be a reason for that, Crumbbum.
Nelson: Hold on...I am getting word that Butterscotch Monroe is backstage with Oliver Black.
The scene changes to backstage where Butterscotch Monroe stood by poised, her brown hair pulled back into a tight bung. Next to her bounced an anxious champion in Oliver Black. The spiked and studded shoulders of his ring jacket bounced and the IPW Heavyweight Championship secured, strapped around his waist.
Butterscotch Monroe: Ladies and Gentlemen of the IPW Universe, I am standing by with the IPW Heavyweight Champion, Oliver Black! Who in just a few short minutes will walk into the Iconic Arena and defend his championship against a hungry challenger in Bliss! Oliver over the past number of weeks, you have done something out of the ordinary and actually given Bliss credit. You have built her up instead of tore her down. Was it a change of heart or change of game plan?
Oliver Black stopped bouncing and slowly slid his aviator Lennon esck glasses down the bridge of his nose, he peared over the brims.
Oliver Black: A change in challenger... Tonight I step inside the ring of someone unlike anyone I have ever faced before.... Tonight I step into the ring agaisnt someone whom ACTUALLY RESPECTS me!
Tonight I step into the ring with someone who not only recognizes my accomplishments but acknowledges them! Against someone who not only SEES me but also sees THROUGH me! Against someone who sees PAST my doubters and BENEATH my web lies.
And Butters I SEE HER! I see through her mask of manipulations and behind the walls she has built up around herself.
The reason tonight is different is because for once I step into the ring with not someone lesser than me but an EQUAL. Bliss is not someone who will easily fall for my mind games because just as she said she can play them too! Bliss is not someone I can rely on underestimating me because she has been underestimated too!
Oliver turned his attention from Butterscotch and to the viewers watching at home.
Oliver Black: In a few short moments when MY music hits, buckle in and prepare for your minds to be blown and YOUR EYES TO BE OPEN! Because tonight will be SPECIAL. Tonight two competitors many have slept on, two competitors many have doubted, judged and misunderstood will show the world that be it Hyena or Lion. We both our fit to call ourselves king ... Or queen.
Oliver tipped his head in acknowledgment to his competitor Bliss, as the opening note of his entrance theme blared through the arena and cued his exit.
NIGHTMARE!
(Now your nightmare comes to life.)
With the opening scream of
"Nightmare"
by Avenged Sevenfold echoes through the arena. The Nightmare Oliver Black pops up from a hole in the stage. The crowd erupts as Black stands center stage, black paint smeared under his eyes, a black nightmare bandana covering the lower half of his face.
Torres: Residing in Brooklyn New York... He is the Iconic Pro Wrestling Heavyweight Champion... He is The Nightmare, Oliver Black!
With the announcement of his name the feathered shoulders of his entrance jacket burst open into a large pair of black wings! Oliver stands their a moment soaking in the crowds reaction, before making his way to the ring.
You should have known
The price of evil
And it hurts to know
That you belong here, yeah
Ooh, it's your f*ckin' nightmare!
Crumb: Did Herbert say that Oliver resides in Brooklyn, New York? I could have sworn he moved out here to California?
Rose: Who knows? I mean, that son of the bastard continues to refer to the title he's held for five months as a
WORLD
title like he's defended it anywhere outside of Santa Monica?! Speaking of, I think he actually thinks the Iconic Arena, where we happen to be right now, is in San Diego and not Santa Monica, again where we happen to be right now!
Nelson: All of that aside, Black is coming off an amazing title defense two weeks at Civil War against Corey Lazarus!
Crumb: That is true. Corey was so embarrassed by losing so soundly to Oliver he up and quit!
Rose: How in the hell you going to let Oliver Black, of all damn people, run you off?! Damn shame!
The two Icons continue to glare at one another as they wait for the official start of the match. Seconds later, the referee gives them exactly what they've been waiting for.
DING DING DING!!
---Chaos Main Event: Iconic Pro Wrestling Heavyweight Championship Match:
Bliss vs. "The Nightmare" Oliver Black---
Bliss and Oliver immediately run toward the middle of the ring and begin to exchange vicious blows with one another. The two Icons continue to battle back and forth across the ring, not giving the other so much as an inch to work with. Oliver's strength finally comes into play as he manages to knock Bliss back against the ropes. He hits Bliss with a series of hard forearm shots to continue wearing her down before shooting her across the ring. He steps toward the middle of the ring to meet Bliss on the rebound, only to have Bliss charge in with a forearm smash! Clearly knocked groggy from the impact, Oliver remains on his feet. Bliss quickly takes advantage by hitting Oliver with a few elbow shots before trying to wrestle him into position for a swinging neckbreaker. Oliver shoves Bliss away. Bliss turns around, but wisely keeps her distance.
Nelson: You get the feeling that Fischer is going to represent a bit of an interesting challenge for Black tonight.
Crumb: Oliver has already stated that she poses a challenge he has never quite faced before.
Rose: Well you know all my money is on Bliss. Anyone as Heavyweight Champ is better than Oliver!
Oliver briefly smirks at Bliss as the two circle around one another waiting for an opening. When one doesn't appear, Oliver reaches out to grab Bliss. The challenger ducks underneath the grapple attempt and kicks Oliver in the ribs with a hard kick. She follows it up with a second until Oliver doubles over. Bliss then nails Oliver with an European uppercut that sends him staggering. Bliss grabs Oliver and tries to pull the Heavyweight Champion in. She cinches in a headlock and spikes him down with a DDT!
Oliver wisely creates a bit of space, unfortunately for Oliver, Bliss refuses to give him so much as an inch to work with. She quickly closes the distance, connecting with a series of right hands as Oliver tries to bring himself back to his feet.
Rose: You see this? This is why I think Bliss has a chance!
Nelson: Knowing what we know about Black, I am not entirely convinced that this is the best course of action.
Rose: Well, until Oliver starts throwing her around...why should Bliss back away from a fight?
Crumb: You almost sound like a Bliss fan, Rose?
Rose: I'm rooting for anyone that has a chance to beat that son of a bastard!
The referee gives Bliss a warning, though Bliss simply scoffs at him. She drags Oliver up to his feet and immediately tries to shoot him across the ring. Oliver is able to reverse the attempt. Oliver steps toward the middle of the ring to meet Bliss and when she returns on the rebound, Oliver launches her into the air for a back body drop! Bliss hits the mat hard, but wisely creates a bit of space between the two of them, making her way over to a turnbuckle. Oliver remains aggressive---attempting a running clothesline! Bliss Fischer nails Oliver in the mouth with an elbow shot to send him stumbling back. Bliss tries to take advantage of Oliver's grogginess by charging out of the corner---only to get caught and slammed to the mat with a Samoan drop! Oliver hooks the leg and goes for the cover.
One…
Two
TH...KICK OUT!
Crumb: It's hard to beat Oliver when he can slam you to the mat as hard as he just did there!
Rose: I mean, you aren't wrong or anything, but...I don't think that Bliss is in as much trouble as you probably think she is. Not right now, anyway...
Oliver grabs Bliss and drags her up to her feet. He shoves Bliss back against the ropes and ties her arms up into the ropes. Oliver then begins to deliver chop after chop to Bliss' chest—the sound echoing throughout the Iconic Arena, Bliss' chest growing more and more red with each blow that connects.
Crowd: WOOOO! WOOOO! WOOOO! WOOOO! WOOO! WOOOO!
The referee warns Oliver to stop. Oliver begrudgingly nods before dragging Bliss away from the ropes and driving his knee into Bliss' ribs. He then pulls her in for a butterfly suplex---making sure to hold Bliss in the air for a moment before slamming her to the mat. Oliver covers once again.
One…
Two...
THR...KICK OUT!
The fans continue to show a mixed response, bringing a slight smirk to Oliver's face. Oliver grabs Bliss and drags her up to her feet. He lines Bliss up with the turnbuckle across the ring and shoots Bliss into it. Oliver charges in just seconds later as he tries to crush Bliss into the turnbuckle with a big splash! Bliss ducks out of the way just in time and Oliver connects with the turnbuckle instead. He stumbles around which gives Bliss just enough of an opening to pull Oliver in and deliver a Russian leg sweep! Oliver wisely creates space. Bliss climbs up to the second rope, waiting for Oliver to turn around and face her. Once he does, Bliss leaps off and hits him with an axe-handle smash! Oliver hits the mat hard. Bliss covers.
One…
Two...
THR...KICK OUT!
Nelson: This has been very back and forth thus far! Fischer knows exactly what she is doing and she has done a great job of surviving everything that Black has thrown at her!
Crumb: We've seen it with everyone that Oliver's been in the ring against, Patrick. If you survive the initial onslaught...you're good to go!
Rose: I don't know if I'd go
THAT
far...
Before Oliver can even begin to make it back up to his feet, Bliss begins to stomp away on the Nightmare. Stomp after stomp connects with Oliver's chest, Bliss refusing to let him make it back up to his feet. The fans cheer as the referee comes over to Bliss and tries to warn her to stop. Bliss turns and jaws with the referee for a moment, but nonetheless calms herself before running the risk of getting disqualified.
Nelson: That temper of Bliss could be a problem.
Rose: That temper is her greatest weapon right now! Who are you kidding?
Oliver tries to make it back up to his feet, though it is obvious he is feeling the effects of the stomps. He makes it up halfway when suddenly Bliss runs over and nails Oliver in the head with a running knee! The impact sends Oliver stumbling around in a desperate effort to remain on his feet. Bliss grabs Oliver from behind and tries to wrestle him into a full nelson. Oliver is able to use his strength to keep Bliss from really locking in the hold. Unfortunately for Oliver, Bliss nonetheless lifts him into the air and slams him to the mat with a full nelson slam! Bliss covers.
One...
Two...
THRE...KICK OUT!
Nelson: It is not often that someone can give a performance like this against the Heavyweight Champion!
Oliver backs himself over to the nearest turnbuckle and uses it to reach his feet. Bliss quickly closes the gap and nails Oliver with a few short-arm clotheslines to further wear him down. Oliver grabs the ropes to try and keep himself upright, though he's clearly groggy from the effect of the blows. Smirking, Bliss tries to drag Oliver out toward the center of the ring. She gets him a few steps out of the corner before he shoves her away. Bliss stumbles but recovers quickly, charges at Oliver, and gets launched into the air for a sitout spinebuster! The fans jeer loudly as Oliver hooks the leg for the cover.
One…
Two...
THRE...KICK OUT!
Crumb:
WHAT CAN BLISS BE THINKING AS SHE WAS A MILLISECOND FROM BEING PINNED BY OLIVER BLACK?!?!
Oliver takes a moment to recover as the fans continue to shower him with boos. Oliver finally grabs the ropes and tries to use them to make it back up to his feet. He reaches his feet before Bliss can reach hers. Oliver tries to grab Bliss, only to have her pop up and nail him with an European uppercut! The impact sends Oliver staggering back to the ropes. He bounces off and stumbles toward Bliss, who kicks him in the ribs. She tries to set him up for a fisherman's suplex, but Oliver escapes Bliss' grasp and snaps off one of his own instead!
Nelson: Remarkable reversal by Black!
Rose: There is no denying the little punk can wrestle.
Oliver hooks the leg while Bliss' shoulders are still pinned to the mat.
One…
Two...
THRE...KICK OUT!
Nelson: Once again Oliver Black was this close to picking up the win!
Crumb: And yet, Bliss is still fighting!
Rose: That's what fighters do, idiot! They fight!
Oliver tries to grab Bliss and drag her back up to her feet. Bliss tries to fight with Oliver by delivering a few hard strikes to his midsection. Oliver keeps control of the situation by dragging Bliss up to her feet. Bliss shoves Oliver away before he can actually get her. Oliver staggers back to the ropes. Bliss charges and throws herself at the champion. Both Icons tumble out to the thinly padded floor, crashing hard.
Nelson: I do not like where this one is probably going.
Rose: Well, I do!
Both Icons try to drag themselves back up to their feet. Bliss is the first up. She grabs Oliver and hits him in the mouth with a hard right hand, and then a second, and then a third! The impact of the blows nearly knocks Oliver down to the floor. Oliver charges forward and spears Bliss HARD into the ring apron!
Crowd: OOOOWWWW!!!!!
Bliss yells out in pain and rolls half of her body into the ring to try and recover. Oliver staggers back and takes a moment to catch his breath and shake off the effects of the match. Suddenly, someone from the crowd grabs Oliver's shoulder. Oliver turns around and is immediately blinded by a spray of mist to the face by Stasi Herveaux!
Crumb and Rose:
WHAT IN THE HELL?!
Nelson: Herveaux is in the crowd and just sprayed a mace like substance directly into the eyes of Black!
Crumb: And I don't think Bliss or the referee is even aware of the fact!
Rose: I don't think that Bliss would particularly care, to be completely honest with you. But even I don't want to see Oliver lose because of Stasi!
Oliver somehow rolls into the ring, trying to ignore the burning pain in his eyes as he tries to figure out what is going on. Unfortunately for Oliver, Bliss drags herself back up to her feet. She ignores the pain in her midsection and the effects of the match. She grabs Oliver and drops him to the mat with
Judgement For the Wicked
(corkscrew neckbreaker)!
Crumb:
JUDGEMENT FOR THE WICKED
!
Completely exhausted, Bliss crawls over, pushes Oliver onto his back and covers.
Nelson: We could have a new champion!
One...
Two...
THREE!!
Torres: The winner of this match AND NEW Iconic Pro Wrestling Heavyweight Champion...Bliss!!
Crowd: HOLY SH*T! HOLY SH*T!
Crumb: That damn Stasi sure knows how to ruin a good thing!
Nelson: This was a great match between two great Icons, but...Herveaux got involved...
Rose: Oh well! At least we no longer have to deal with Oliver as the Heavyweight Champ anymore! Ding dong the witch is dead!
With tears of joy in her eyes, Bliss looks upon the Heavyweight Championship belt as it is handed to her.
Nelson: For the first time in her long career, Bliss Fischer can now say she is a Heavyweight Champion! Congratulations to you, ma'am!
Crumb: The Era of Bliss is here!
Rose: And the Nightmare is no more!
Bliss exits the ring as the crowd continues to shower her with nothing but cheers. As soon as the new Heavyweight Champ has made it up the ramp and backstage, Stasi hops over the guardrail and slides into the ring.
Nelson: Has this young lady not done enough tonight?
Rose: Is there such a thing as doing too much, Patticake?!
Oliver continues to try and rub at his eyes while making it back up to his feet, the fans trying to warn him of the impending danger behind him. Unfortunately, when he makes it up to his feet Stasi uses the opening drop Oliver with
Avada Kedavra
(heel kick to back of opponent's head)!
Crumb:
WHAT CAN OLIVER BLACK AS HE GETS LAID OUT BY STASI HERVEAUX?!?!
Rose: Probably, "I knew I should have made friends with her when I had the chance!"
Smirking, Stasi rolls out the ring and walks toward the back with the fans loudly booing her the entire time.
Nelson: With the absolute backing of Brooklyn Holloway, Stasi Herveux is seemingly untouchable!
The IPW logo flashes across the screen as the show comes to an end.
Family Man Studios ©2019
Iconic Media LLC ©2019
The names of all Iconic Professional Wrestling televised and live programming, talent names, images, likeness, slogans and wrestling moves and all Iconic Professional Wrestling logos are trademarks which are the exclusive property of Iconic Professional Wrestling © Iconic Media LLC. All Rights Reserved. All other trademarks, logos, and copyrights are property of their respective owners.